Free NFL Picks Week 8
This season, I'll be providing my picks every week for you, our readers. Last year, I was Gridiron's top NFL Pick'em guru on Tallysight, going 167-99-1 (63%). We're hoping to have even more success this year! Each week, I'll give you my picks for the game, and a short write-up centered around the key reason why I'm making the pick that I am. You can also click over to see all our Free NFL picks for the week with more than a dozen Gridiron Experts picking each game.
And we're off!
Pittsburgh @ Baltimore (-4)
The 5-1 Ravens host the undefeated Pittsburgh Steelers in a battle for the AFC North midseason crown. Lamar Jackson & Co. are freshly rested and have been game-planning for the Steelers for a week and a half now. Both defenses are excellent, as Baltimore ranks 1st in points allowed (104) and Pittsburgh ranks 4th in the same category (118). Both teams also rank top 5 in sacks. With that said, Jackson hasn't quite hit his MVP stride just yet. This will be a typical AFC North slugfest, as each team relies on a run-first approach. When the chips are on the table, I think the Ravens defense is better equipped to slow down Big Ben and the Steelers offense. While Pittsburgh's pass rush is formidable, Jackson is the game's best running QB. I expect him to pick up a few large chunk plays scrambling, and to mix in some timely throws to lead the Ravens to a late victory by the slimmest of margins. Ravens 24-22. 
Tennessee (-5.5) @ Cincinnati
Fresh off their first loss of the season, the Titans are out for revenge. They'll hope to prey on the rookie QB Joe Burrow in Cincinnati. Burrow has been fantastic so far this year, despite the team's 1-5-1 record. The rookie phenom has kept his team competitive in every game, with all but one loss coming by 5 points or less. The Titans have struggled to slow down opposing offenses on third down, and I believe it's due to the play of their secondary. They're hoping to get Adoree' Jackson back from injury this week, as he's been practicing for almost two weeks now. In the end, I think Burrow will keep this game relatively close but expect the Titans to control the clock and for Derrick Henry to steamroll the Bengals. In the middle, Ryan Tannehill will have an efficient 3 TD afternoon and lead Tennessee to victory. Titans 34-27.
Minnesota @ Green Bay (-6.5)
Aaron Rodgers is still good at football. The 5-1 Packers will host the 1-5 Vikings and their 23rd ranked scoring defense. With Rodgers & Co. averaging 38 points per game (1st in NFL), I just can't see Minnesota's defense slowing down the Packers. Aaron Jones is questionable with a calf injury, but I don't think his absence will matter much. I think the Rodgers to Adams connection will be unstoppable as usual, and that Green Bay will cruise to a win at home. Packers 30-20.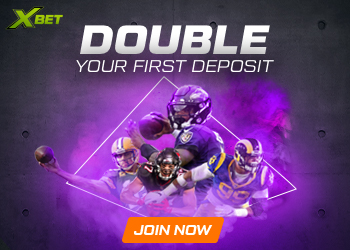 New York Jets @ Kansas City (-19.5)
The Jets won't win this game… but I also don't think they'll lose by 20. While they're sitting at 0-7, this offense is different with Sam Darnold at the helm, and the defense is generally competent… let's not forget they didn't yield a touchdown to the Bills last weekend. Mahomes will be electric, Clyde Edwards-Helaire will post another solid outing, and I'm sure Le'Veon Bell will get some revenge touches as the Chiefs cruise to a 17 point win. Disclaimer: Could they lose by 30? Absolutely. But I've got a hunch they'll keep this to a sub-20 point defeat. Chiefs 37-20.
Los Angeles Rams (-3.5) @ Miami
The big headline in Miami will be the debut of Tua Tagovailoa on Sunday. He's fresh off a bye week, giving him plenty of time to study up and be prepared to host the Rams on Sunday. Now, the Rams just played on Monday night and had to fly across the country for this game… so it's quite the opposite of the Dolphins' preparation. Miami has surprised many this year, logging a 3-3 record to this point. The defense has led this resurgence for the Dolphins, as they rank 2nd in the NFL with only 113 points allowed. Los Angeles also ranks 5th in the same category (124) and has racked up 20 sacks in this young season. In the end, I believe LA has more playmakers that'll make a difference late. Tua will impress many and keep this one close, but I expect Sean McVay's squad to pull this one out in the end. Rams 28-27. 
Indianapolis (-3) @ Detroit
Indianapolis is well-rested and ready to rumble with the Lions who have won 2 straight games and 3 of their last 4. The Colts sit at 4-2 but are only 1-2 on the road this season. Being that this game is in Detroit, it's possible Rivers & Co. don't play their best. With that said, the Lions have struggled at home as well.. so, something has to give. The Colts' strength this year has been their defense, as they've yielded the 3rd least points in the league, and compiled the most interceptions of any team (10.) We know from experience that Matt Stafford will throw the ball as much as he has to, and won't get discouraged by an interception or two. I expect Stafford to keep it close, but think the Indy defense will be just a bit too much to handle. Look for Jonathan Taylor to take yet another step forward, and for the Colts to grind this one out with a late field goal. Colts 27-26.
New England @ Buffalo (-4)
Cam Newton is struggling, and the previously bulletproof New England dynasty is suddenly vulnerable. With that said, the Bills couldn't muster up a single touchdown against the winless Jets last week. Anything can happen on Sunday in Buffalo. With that said, the Patriots have lost 3 straight, while the Bills are sitting at 5-2 (despite losing 2 of their last 3.) New England will also be without veteran WR Julian Edelman (knee) for this game, as their offense becomes increasingly less potent by the day. Buffalo is flush with offensive options and I believe Josh Allen is due for a bounceback performance. I never count out Bill Belichick, but until I see Cam Newton play better, I just can't see the Patriots scoring enough points to be competitive. Bills 28-22. 
Las Vegas @ Cleveland (-2.5)
Baker Mayfield was electric last week, leading the Browns to a comeback win in Cincinnati. Mayfield finished 22 of 28 with 5 TDs. The task will be a bit taller as Cleveland hosts the Raiders this weekend. Both offenses rank top 10 in points scored, but also rank in the bottom 10 of points allowed. Cleveland's attack has been mostly rushing oriented, while Josh Jacobs and the Raiders haven't quite found their ground game just yet. Cleveland's defense has performed admirably thus far, but when I look at their schedule, I find their defense a bit less impressive. Their wins have come over the Bengals twice, the Cowboys, the Washington Football Team, and the Colts. While Indianapolis is formidable, the other 3 teams have combined for only 5 wins. Cleveland's 2 losses have come to Baltimore and Pittsburgh and been by 30+ points. So the question is: What Browns team will show up? Although the Browns are at home, I expect the Raiders to put up a high total and pull out a close win in Cleveland. Look for Darren Waller to dominate over the middle, and for Josh Jacobs to finally bounce back. Give me the Gruden Gang. Raiders 30-28.
Los Angeles Chargers (-3) @ Denver
Justin Herbert has been fantastic so far this year, logging 12 TD compared to only 3 INT and 308 yards per game. Drew Lock, on the other hand, has been unremarkable. Both of these teams have struggled to score points, averaging just over 20 points per game. The biggest difference between these offenses, though, is that Los Angeles has moved the ball– averaging 410 yards per game. Something tells me the points will soon catch up to the yardage. Both of these defenses are middling, but Denver's shining star has been their pass rush that ranks 8th in the league in Sacks. When I find a matchup between teams that are seemingly even, I tend to gravitate towards the better quarterback. In this case, it's Herbert and it's not even close. Give me Los Angeles on the road. Chargers 29-24.
New Orleans (-4.5) @ Chicago
After a quick start to the season, the Bears have gone 2-2 in their last 4. New Orleans, on the other hand, have won 4 in a row. Drew Brees has notoriously played better in a Dome than outdoors. Unfortunately, this contest will be played at Soldier Field. The Bears' defense ranks 7th with only 140 points allowed, while New Orleans ranks 5th in points scored, averaging just under 31 ppg. With all of that said, I think the Saints are a slightly better team and I'm not sure Chicago has the offensive firepower to keep up– especially if Allen Robinson II (concussion) misses this contest. I think the Bears' defense will keep it close but expect Kamara & Co. to pull out the win in the Windy City. Saints 28-22.
San Francisco @ Seattle (-3)
This matchup pits division rivals against each other. While they're on opposite ends of the standings, both teams have winning records. Seattle rolls in at 5-1 and seeking revenge after losing their first game of the season on Sunday Night. Russell Wilson has been fantastic, averaging 315 yards per game and tossing 22 TD so far this year. The backfield remains a mystery, as Chris Carson, Carlos Hyde, and Travis Homer are all questionable for this contest. After none of the 3 practiced on Thursday, DeeJay Dallas could even see significant playing time. San Francisco's RBs are also marred by injury. Raheem Mostert and Tevin Coleman are on injured reserve, and Jeff Wilson is also headed that way with an ankle injury. That leaves Jerick McKinnon who barely played last week and rookie JaMycal Hasty to carry the load. We know this 49ers rushing attack is dangerous, and that they have George Kittle as one of the top weapons in the league. However, I'm not sure San Francisco has the firepower to keep up with Wilson, DK Metcalf, and Tyler Lockett. If the game is close late, which I think it will be, I need to pick Russell Wilson to get the job done. Seahawks 33-27. 
Dallas @ Philadelphia (-9)
The NFC East is so very bad. After the performance we saw out of Dallas last week, I can't possibly pick them to win on the road. Not to mention, it seems Ben DiNucci will start for Dallas in place of Andy Dalton (concussion.) At this point, I'll take the division leader to win at home… but honestly, in the NFC East, anything can happen. Eagles 28-16. 
Tampa Bay (-10.5) @ New York
After a heartbreaking loss last Thursday night, the Giants will host the red hot Buccaneers on Monday Night Football. Tom Brady has been amazing for Tampa Bay, having thrown 18 TDs in this young season. However, it's the Bucs' defense that has made them so fearsome in 2020. Tampa Bay ranks 2nd in Interceptions (9), 2nd in Sacks (25), and 8th in points against (142.) With the Giants' offensive line missing some practice time this week due to COVID concerns, I don't like the fact that they haven't been able to fully prepare for this juggernaut before them. Combine that with the fact that the Giants rank last in the league with 11.8 points per game, and I have to pick Tampa Bay here. Give me the Bucs and Brady on the road in a blowout. Buccaneers 30-14.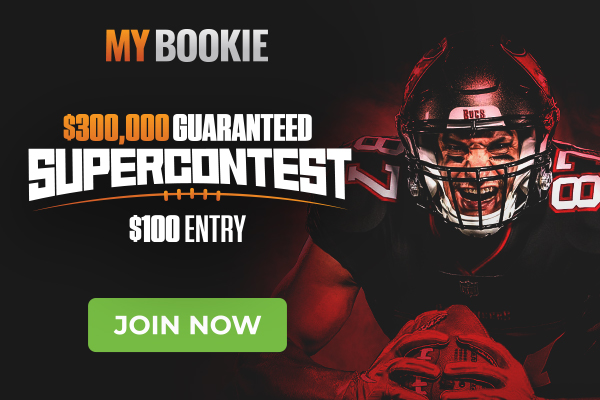 Enjoy the games! Until next week…
A former D1 College Wrestler at Boston University, Brad hails from New Jersey. By day, Brad works in the corporate automotive world, but by night, he is an avid sports, football, and fantasy sports enthusiast with a passion for winning. Fun Fact: Brad ran and finished the 2019 Boston Marathon!
Over the past decade, Brad has won dozens of fantasy league championships and has been writing for Gridiron Experts for the past 4 seasons. While he's surrounded by Giants and Jets supporters, Brad is a diehard Tennessee Titans fan, and, accordingly has dumped a ton of money into NFL Sunday Ticket in his years!