Week 7 NFL Picks
This season, I'll be providing my picks every week for you, our readers. Last year, I was Gridiron's top NFL Pick'em guru on Tallysight, going 167-99-1 (63%). We're hoping to have even more success this year! Each week, I'll give you my picks for the game, and a short write-up centered around the key reason why I'm making the pick that I am. You can also click over to see all our Free NFL picks for the week with more than a dozen Gridiron Experts picking each game.
And we're off!
Buffalo (-13) @ New York Jets
At this point, I simply just can't pick the Jets in any capacity. With that said, Sam Darnold should return for this contest, which gives the Jets a fighting chance to compete. The Bills' defense has shown some vulnerability and I think that they'll improve this week and lead the team to a win. With that said, I don't think they'll cover this long 13 point spread on the road… Maybe against Joe Flacco, but not against a healthy Darnold. Bills 34-24. 
Green Bay (-3.5) @ Houston
I'm sure Aaron Rodgers isn't handling last weekend's loss very well, and don't expect him to make it a habit. While Houston has proved they can score when they have the ball, their defense has looked pitiful at times this year. Although Green Bay's defense isn't all that much better, I do think that they'll have the ability to outscore Houston in this one, scoring at will in the process. Look for the former MVP to rebound and knock off the Texans on the road. Packers 34-29.
Cleveland (-3) @ Cincinnati
After a hot start, I'm concerned about Cleveland in the long run. If Baker Mayfield isn't at his best or healthiest, they could pull the plug and go to Case Keenum again… and I just don't see that going well. Cleveland will need to lean on Kareem Hunt to jumpstart this offense and give the Bengals' front something to think about. Once they do so, then maybe they can work the ball to Odell Beckham Jr. over the top. Joe Burrow has flirted with victory repeatedly this season, and I think he will again… but he'll come up just short in a thriller. Browns 27-26.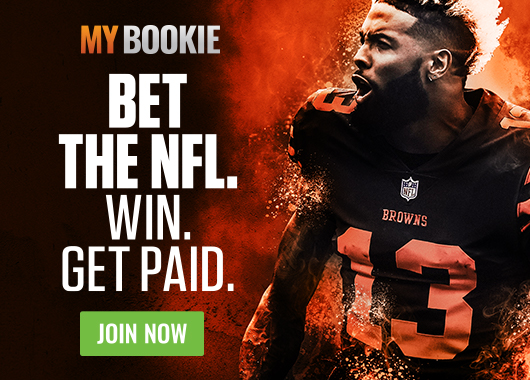 Carolina @ New Orleans (-7.5)
Teddy Bridgewater will have the opportunity to face a New Orleans defense which has struggled against opposing defenses. The Panthers' success will hinge solely on Bridgewater's ability to keep up with the Saints on the scoreboard. With Michael Thomas' return now in question due to a new hamstring injury, that scoreboard total might be just a little bit lower than it usually is. However, the Saints are well-rested and are a well-coached team with the league's best offensive player right now in Alvin Kamara. I think New Orleans will win big in the Big Easy.  Saints 29-20. 
Detroit @ Atlanta (-2.5)
Both of these teams are coming off of a multi-touchdown road win last week. However, when I compare both of their resumes, I find two teams that have lost a lot of close games to pretty good teams. The biggest difference to me are two factors: 1) the defense, and 2) the ability to finish. While Detroit's defense isn't anything overly impressive, they are much better than the Atlanta defense which has allowed a 28th ranked 184 points through 6 games. While Atlanta sports one-score losses to Dallas, Chicago, and Carolina, the Lions have knocked off a quality team on the road (beating Arizona 3 weeks ago.) Given all of that, I like the Lions to start fast (as usual) and hold on to win in Atlanta. Lions 26-25.
Dallas @ Washington (Pick 'Em)
Dallas and Washington are fighting to stay out of the cellar of the NFC East… but they're also fighting for the top of the division. The Cowboys lead the division with a 2-4 record, while Washington sits a game back at 1-5. Both teams also tout different starters than they did at the beginning of the season, as Washington is rolling with Kyle Allen and Dallas is turning to Andy Dalton after Dak Prescott's season-ending injury. That said, something will have to give in this game where the league's 30th ranked Washington offense will tangle with the league's most porous Dallas defense. In the end, I think that Dallas' playmakers will overwhelm the Football Team and lead Dallas to victory in this one. Cowboys 30-28. 
Pittsburgh (-2) @ Tennessee
This will be the matchup of the week. Tennessee and Pittsburgh are both undefeated at 5-0 and will look to assert themselves atop the AFC playoff picture. While Tennessee's offense has garnered a ton of praise behind Ryan Tannehill and Derrick Henry, the Pittsburgh defense is the league's best, only yielding 94 points so far this season. Additionally, they lead the league with 24 sacks through 5 games, despite most other teams having played 6 games. Tennessee will be without their franchise LT Taylor Lewan for the rest of the season, so the Pittsburgh front will have a great opportunity to get after Tannehill. However, it should be noted that Tannehill is one of the league's best when the defense brings pressure. Tennessee will also benefit from the return of WR Corey Davis, TE Jonnu Smith (who missed most of the game last week), and potentially CB Adoree Jackson who's practiced twice this week so far despite missing every game this season so far. Without Jackson, things could get ugly. With JuJu Smith-Schuster, Diontae Johnson, and the rookie phenom Chase Claypool attacking this leaky Titans secondary, the Steelers certainly might have a chance to run away with it. In the end, I've watched the Titans come back and score late game-winners multiple times so far this year. With Henry pacing the ground game and Tannehill continuing his amazing play, I think Tennessee will pull this one out in a thriller. Titans 28-25.
Seattle (-3.5) @ Arizona
After impressing many on Monday Night, Arizona will host the undefeated Seahawks. This should be an entertaining affair with Kyler Murray and Russell Wilson trading blows. While Murray has shown some promise, he only completed 9 passes last week. I expect the Seahawks to take an early lead, and I just don't see the Cardinals recovering if Murray has to win with his arm, and not his legs. With that said, I do think that home-field advantage will come into play to some extent here and that Arizona will keep it close. When the chips are on the table though, I just can't pick against Russell Wilson. Seahawks 28-23. 
Kansas City (-9.5) @ Denver
Patrick Mahomes & Co. will roll into Denver as 9.5 point favorites. A 10-point spread is a lot to ask, but it seems even tougher in Denver. With the forecasts calling for possible snow, I feel a lot of people will be taking the other side of this bet. However, I just can't see Drew Lock keeping up with Patrick Mahomes on Sunday. While Lock might get TE Noah Fant back from injury, he's going to need to score early and often to keep pace with Travis Kelce, Tyreek Hill, and Clyde Edwards-Helaire. It's unknown whether or not Le'Veon Bell will make his debut, but I don't think it'll matter. Chiefs 35-23.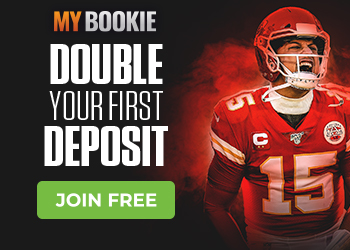 San Francisco @ New England (-2.5)
Jimmy Garoppolo will return to New England and face the franchise that drafted him. Bill Belichick certainly knows Jimmy G inside and out and I'm not willing to bet against the best coach in football at home against one of his former disciples. While I think that the dynamic Kyle Shanahan offense will keep this contest close, in the end, I think Cam Newton and the run-first New England offense will grind out this one at home. Patriots 28-24.
Jacksonville @ Los Angeles Chargers (-8)
I'm not going to pick the Jaguars to win on the road. I think this will be a continuation of the Justin Herbert breakout. I think that the rookie QB and his WR duo of Keenan Allen and Mike Williams will score early and often and that the Chargers will roll over the Jaguars defense at home here. Chargers 30-20. 
Tampa Bay (-3) @ Las Vegas
Tampa Bay made a statement last weekend, upending Aaron Rodgers and the previously undefeated Packers. Tom Brady & Ronald Jones II led a calculated attack and the defense smothered Green Bay. For Las Vegas, Derek Carr has been much improved recently and is leaning on his young receiving corps to carry the burden. TE Darren Waller headlines the group, while rookie Henry Ruggs III will look to continue his breakout. The elephant in the room is COVID-19, which is already leaving the Raiders without Tackle Trent Brown. With a stout defensive front to contend with, a distracting week of practice for the O-Line is the last thing that Jon Gruden needed. When the chips are on the table, I think that the Tampa Bay defense is one of the league's best and will find ways to frustrate Carr and bottle up the dynamic LV running back Josh Jacobs. I'll take Tampa Bay to win a close one on the road. Buccaneers 28-23. 
Chicago @ Los Angeles Rams (-5.5)
You rarely find a 5-1 team as a nearly 6 point underdog. Enter Chicago. The Bears have been grinding out wins left and right this year, and will look to do the same against the Rams. Both of these defenses rank top 10 in the league in points allowed and sacks, leading me to believe we're in for a defensive battle. I do think that the Chicago secondary will be able to contain Jared Goff's weapons in Robert Woods and Cooper Kupp, forcing them to run the ball a bit more. Given that, I'm not convinced that any of the three Rams running backs are in a position to excel against this Bears front. Nick Foles plays best when he has a lot of eyes on him, and that will be the case Monday Night. I believe that Allen Robinson & David Montgomery will have solid nights and lead the Bears to pull off the upset in Los Angeles. Bears 27-26 
Enjoy the games! Until next week…