This season, I'll be providing my picks every week for you, our readers. Last year, I was Gridiron's top NFL Pick'em guru on Tallysight, going 167-99-1 (63%). We're hoping to have even more success this year! Each week, I'll give you my picks for the game, and a short write-up centered around the key reason why I'm making the pick that I am. You can also click over to see all our Free NFL picks for the week with more than a dozen Gridiron Experts picking each game.
And we're off!
Buffalo (-6) @ Denver
The Bills are flying high, having won 6 of their last 7 games, including a 26-15 victory over Pittsburgh last week. Josh Allen is playing some fantastic football and I don't expect that to change against Denver's decimated secondary. I expect Stefon Diggs to have his way on Saturday and post one of his better performances of the year. While Drew Lock has shown some promise, I don't think he has the weapons to keep up with Buffalo, especially given the fact that his backfield is a bit banged up as well. The "Mile High" effect should have some effect on Allen and the Bills, but I expect them to overcome it enough to win this game comfortably. Bills 30-20.
Carolina @ Green Bay (-8.5)
Aaron Rodgers leads the league with 39 passing touchdowns and the Packers are surging ahead at 10-3. The Panthers, on the other hand, are struggling along, having won once in their past 8 contests. Unfortunately, they'll be without the services of Christian McCaffrey yet again in this game. On the other hand, we'll see the return of DJ Moore from the COVID list. With Moore returning, both he and Robby Anderson will see Jaire Alexander across the ball, which will certainly be challenging. Even if Mike Davis performs yet again, I have concerns that Carolina will be able to slow down Rodgers enough to keep it close offensively. Look for Aaron Jones to exploit this struggling Carolina front, and for Rodgers to make all the throws he needs to in a victory for the Packers at Lambeau. Packers 34-23.
Tampa Bay (-6) @ Atlanta
The Falcons have dropped consecutive close games to quality opponents. Now, they host a Tampa Bay team that has hit a few bumps in the road against quality competition over the last few games. The Buccaneers have beat some quality opponents this year, most notably the Packers, but haven't fared well against other stout competition. In fact, they haven't beaten a team with a winning record since the Raiders (7-7 after last night) in Week 7. Tom Brady has a plethora of receiving options, but will be without Ronald Jones on Sunday, as he's on the COVID list. Atlanta will also be without their stud WR Julio Jones for this contest. With both teams down a major playmaker, it should affect both offenses. Both defenses have allowed similar amounts of points this year, but Tampa Bay separates itself with 40 sacks and 14 INT this season, both ranking Top 6 in the NFL. Without Jones, Matt Ryan is a different player. I suspect the Tampa Bay defense will do enough to shut him down and that the Bucs will take this one on the road.  Buccaneers 30-22.
Detroit @ Tennessee (-10.5)
Matthew Stafford is questionable for this game after not practicing all week. While Stafford's presence would certainly provide a boost for Detroit, I'm not sure they're equipped to keep up with the Titans' 4th ranked offense without him. Making matters worse, Detroit's defense has allowed the 5th most points in the league and has struggled against the run. Enter: Derrick Henry. Henry has his sights set on a 2,000-yard season and has an outside chance of breaking the single-season rushing record. Look for Mike Vrabel to pound the ball with King Henry and for Ryan Tannehill to keep the Lions on their toes with timely play-action passes. I suspect Tennessee will roll in this one. Titans 29-15. 
San Francisco (-3) @ Dallas
Nick Mullens will lead the 49ers into Dallas on Sunday having lost 2 games in a row. On the other side of the coin, the Cowboys are 2-2 in their last 4 games and fresh off a victory over the Bengals. Despite some injury concerns, it looks like Dallas RB Ezekiel Elliott should play in this contest. On the other side of the ball, San Francisco will likely be without WR Deebo Samuel and TE George Kittle who continues to miss time, despite returning to practice in a limited fashion. Raheem Mostert was limited throughout the week, and looks like he'll have a chance to play. San Francisco's defense has been inconsistent, but they should be able to contain Andy Dalton in this contest. With Elliott not playing his best football, I just don't see Dallas having enough weapons to overcome their defensive shortfalls. While I don't feel terribly confident in Nick Mullens, I like the 49ers to cover on the road here. 49ers 24-20. 
Houston @ Indianapolis (-7.5)
The Texans were a goal-line fumble away from knocking off the Colts 2 weeks ago in Houston. Now, they'll take another crack at upending the 9-4 Colts on the road. Philip Rivers has been playing better football in recent weeks, as the Colts have won 4 of their last 5 and remain directly in the hunt for the AFC South title. Jonathan Taylor has also enjoyed a recent breakout and will look to exploit this lowly Houston run defense. I think that he will, and look for the rookie to post one of the better games of his young career. With minimal weapons to work with, Deshaun Watson will need to singlehandedly take over the game to give Houston a chance. He should get WR Brandin Cooks back from injury and can lean on Keke Coutee as well, but the loss of Will Fuller V (suspension) still looms as a large void. While I think the Texans keep it close, I like the Colts to pull off the win to keep pace with Tennessee in the division. Colts 27-24.
Chicago @ Minnesota (-3)
In this showdown of 6-7 teams, we'll see Mitchell Trubisky clash with Kirk Cousins. The Bears snapped their 6-game losing streak last week with a convincing win over the Texans. Over the last few weeks, Trubisky has provided an offensive spark, along with the production of RB David Montgomery. Minnesota has also played well, winning 5 of their last 7 games as the breakout campaign of WR Justin Jefferson continues. Jefferson, along with veteran stud WR Adam Thielen, provides Cousins with a potent duo to target. Not to mention, they have one of the game's best RBs in Dalvin Cook toting the ball. While I think Trubisky will make some plays, I trust Cousins and his weapons to produce in the 4th quarter. Look for a close game, but for Minnesota to eventually grind out the victory at home. Vikings 28-23. 
Seattle (-6) @ Washington
In the ever-tumultuous NFC East, Washington enters Week 15 in First Place. Their defense, led by rookie Chase Young, is playing at its best. However, they'll be without Alex Smith this week, as Dwayne Haskins will start at QB for Washington. RB Antonio Gibson went through drills on Friday, giving him a chance to play, while Washington will still have stud WR Terry McLaurin at their disposal. Seattle is coming across the country to play this game, but will be at full strength when they do so. Despite dropping a game to the Giants 2 weeks ago, the Seahawks bounced back to beat the Jets in Week 14. Russell Wilson played quite well, and will need to build on that performance to regain his early-season form. With Smith out of the game and Haskins' inconsistency, I just don't see the offense being able to score enough points to keep up with Wilson & Co. Look for DK Metcalf and Chris Carson to stand out in this one. I like Seattle to cover on the road. Seahawks 28-20.
New England @ Miami (-2)
The Dolphins put up a tough fight against the defending champs last week, eventually falling 33-27. On the other hand, it was only their 2nd loss in 10 games, so things are still looking bright in South Beach. New England comes into this game at 6-7 after a 24-3 Thursday Night loss to the Rams. The Patriots have proven inconsistent offensively, as they put up 45 points just two weeks ago. Now, coming off of a 3 point outing, Cam Newton & Co. will need to be much better against this stout Miami defense. Bill Belichick will surely have a game plan to contain rookie QB Tua Tagovailoa, and given his limited weapons, might be able to mitigate the rookie's effectiveness. While I think this game will be low-scoring and close, I believe the Dolphins will lean on their defense to post a few clutch turnovers and pull this one out at home. Dolphins 22-18.
Jacksonville @ Baltimore (-13)
The Jaguars have lost 12 in a row. I don't see them bucking that trend in Baltimore, despite the return of Minshew Mania. Lamar Jackson has played a lot better over the past few weeks and I expect the Ravens to dominate this game both offensively and defensively. Ravens 30-12. 
New York Jets @ Los Angeles Rams (-17)
The Jets won't get their first win of the season on Sunday. Now let's even the playing field with an absolutely gigantic 17-point spread. The Jets have allowed at least 30 points in 5 of their last 6 games. I believe Jared Goff will be able to hit Cooper Kupp and Robert Woods at will in this contest and believe the Rams will score at least 30 points. The Jets only managed 3 points against a subpar Seattle defense last week… the Rams' defense is arguably the league's best. Oh, and Cam Akers is really good at football… look for him to dominate this game on the ground. I'll take the Rams by 25. Rams 35-10. 
Philadelphia @ Arizona (-6.5)
Both of these teams really impressed me last week. Arizona slowed down the red-hot Giants and put up 26 points on their stout defense, while the Eagles snapped the Saints' 9-game win streak. Jalen Hurts took over as QB1 for the Eagles and immediately produced, throwing for a touchdown and no interceptions, while adding 106 yards rushing. Hurts' rushing brings a totally new dynamic to this Eagles offense that was in dire need of a spark. Hurts also unlocked the best of Miles Sanders, who logged 115 yards on only 14 carries and scored twice. With Hurts and Sanders pacing the rushing attack, and both of their TEs finally healthy again, I could see the Eagles making some major strides offensively. Arizona will lean on Kyler Murray, as always, along with his stud WR DeAndre Hopkins. Kenyan Drake has also been productive on the ground for this Cardinals squad that ranks 10th in the league in scoring. This is a must-win for both teams, as they try to stay in playoff contention. However, I feel that Murray has more offensive weapons and will get the job done late. With that said, I think Hurts does enough for Philly to cover the spread. Cardinals 27-24. 
Kansas City (-3) @ New Orleans
In the best game of the week, we'll have the current 1-seed in the AFC, 12-1 Kansas City, squaring off with the 2-seed in the NFC, the 10-3 Saints. The Saints got a shot in the arm on Friday with the announcement that Drew Brees will return as their starting QB to face off with the Chiefs in what many are calling a potential Super Bowl preview. Patrick Mahomes is having yet another fantastic year, as he leads the league in passing yards, and ranks 3rd with 33 TD passes. He's got two of the game's best pass-catchers in Travis Kelce and Tyreek Hill. Kelce, despite being a Tight End, actually leads the league in receiving yards with 1,250. Hill is just a bit behind him with 1,158 yards in an incredibly impressive campaign. Hill does have the edge in TD receptions, as he leads the NFL with 14 touchdown grabs, compared to Kelce's 9. On the other side, the Saints have their own share of weapons. With Taysom Hill yielding the QB1 role back to Brees, he'll go back to his Jack-of-all-Trades role for New Orleans. The Saints also have one of the league's best RBs in Alvin Kamara, who will undoubtedly benefit from the return of Brees, as his style clashed with Hill's QB tendencies. Brees will also finally have a healthy Michael Thomas to throw to, as the two haven't spent a lot of time on the field together this year. Look for Thomas to regain his 2019 form with Brees distributing the ball again. With New Orleans' defense playing at its best, I see them slowing Mahomes down a bit on Sunday. With that said, I'm just not sure they'll slow him down enough to get the win. I see this game staying close until late in the 4th when I expect Mahomes to lead the Chiefs down the field and score a touchdown to win a thriller. Chiefs 28-24.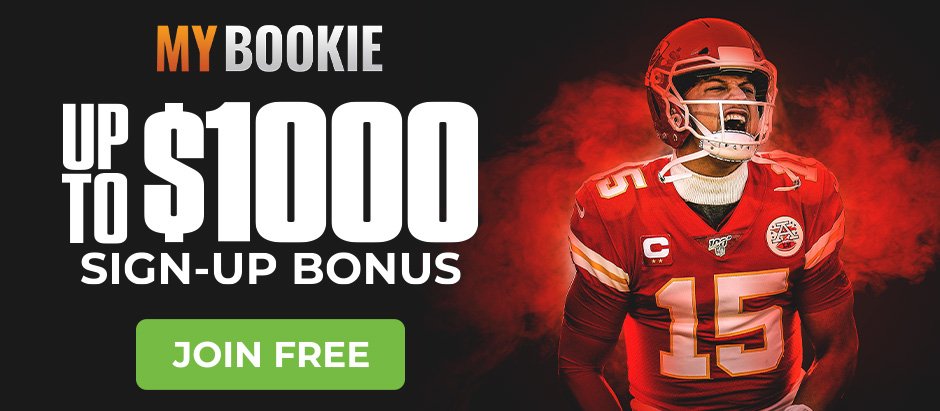 Cleveland (-6) @ New York Giants
With Daniel Jones banged up, Jason Garrett out with COVID, and stud CB James Bradberry missing this game for the same reason, I just can't pick against this offensive juggernaut from Cleveland. The Browns' defense has been improving as well, and I just don't think that this inconsistent New York offense will score enough points to keep up with the Browns here. Kareem Hunt and Nick Chubb are an absolutely lethal duo, and once the Giants devote enough attention to the run to slow them down, look for Jarvis Landry to find space over the middle and rack up the catches. With an emerging threat like Rashard Higgins on the outside, I think Mayfield will look to exploit the Giants' secondary without Bradberry and hook up with Hollywood Higgins on a few long plays. Cleveland knows the stakes of this game and could find itself fighting for its playoff life with another loss on Sunday Night. I think Baker & the boys will get the job done in East Rutherford. Browns 29-21. 
Pittsburgh (-13) @ Cincinnati
After 11 wins to start the season, the Steelers have lost their last two games. I think they'll be out for revenge against the Bengals who have lost 5 straight games and tout Brandon Allen as their QB1. With that said, Allen missed a few practices, so Cincinnati might need to turn to Ryan Finley. In any event, either QB will be up against the league's best defense, which ranks 1st in sacks (45), interceptions (17), and points allowed (18.2 ppg). I'm confident Pittsburgh wins this game by at least the 2-score spread. Steelers 28-10. 
Enjoy the games! Until next week…
A former D1 College Wrestler at Boston University, Brad hails from New Jersey. By day, Brad works in the corporate automotive world, but by night, he is an avid sports, football, and fantasy sports enthusiast with a passion for winning. Fun Fact: Brad ran and finished the 2019 Boston Marathon!
Over the past decade, Brad has won dozens of fantasy league championships and has been writing for Gridiron Experts for the past 4 seasons. While he's surrounded by Giants and Jets supporters, Brad is a diehard Tennessee Titans fan, and, accordingly has dumped a ton of money into NFL Sunday Ticket in his years!