Sportsbooks can sometimes be extremely accurate at projecting game outcomes and player odds. Which is why a lot of fantasy football and daily fantasy players are starting to turn to oddsmakers as a tool in their research. Using sports betting odds can be helpful for those looking to figure out who to start in fantasy leagues in-season and offer a fresh take on the fantasy football landscape as a whole.
NFL Rookie of the Year Odds
These NFL rookies of the year odds looked a lot different in early June. Outside of Saquon Barkley, the rookie landscape has definitely changed.
Remember when everyone thought this was a solid running back class? All of a sudden guys like Rashaad Penny, Sony Michel, and Ronald Jones look more like long-term projects and less like first-year impact players. Colts Nyheim Hines had another fumble in the Monday Night Preseason game against the Ravens, and Kerryon Johnson has looked lackluster at times in Detroit. To be fair, this running back class may have been a lot stronger if Darius Guice wasn't lost for the season. But as it stands, you have Saquon Barkley way out in front and Royce Freeman surging as a potential workhorse in Denver.
To be honest, over the course of training camp and NFL preseason, it's been the wide receiver group that has really emerged with showcasing their talent. Anthony Miller has made a number of specular catches at Bears camp, along with strong preseason performances from Michael Gallup for the Cowboys and Courtland Sutton for the Broncos. While D.J. Moore and Calvin Ridley were strong out the gate in Dynasty leagues as top talent amongst their rookie class, there has been a number of other young prospects that have joined them to look equally as impressive in the WR group. Right now, I could honestly see the wide receiver class having a better season than the RB class as a whole, which is a bold statement considering how amazing Saquon Barkley looks.
Saquon Barkley +180
Sam Darnold +330
Josh Allen +600
Baker Mayfield +800
Josh Rosen +1200
Royce Freeman +1600
Kerryon Johnson +1600
Anthony Miller +2000
Lamar Jackson +2000
Michael Gallup +2500
Rashaad Penny+2500
Nick Chubb +2500
Sony Michel +2500
Ronald Jones II+3000
Courtland Sutton +3300
D.J. Moore +3300
Calvin Ridley +3300
Dallas Goedert +4000
James Washington+6000
Nyheim Hines +6000
Antonio Callaway +6500
Christian Kirk+8000
Dante Pettis +8000
DJ Chark +8000
Jordan Wilkins +8000
Mason Rudolph +8000
Chase Edmonds +10000
Kalen Ballage +10000
The quarterback group is always front an center in these type of Rookie Betting odds. History tends to favor the quarterback, or at least it used to. Last year Alvin Kamara took the award, but you may be interested to know four quarterbacks in the last seven years have won the ROTY award.
If you're thinking about placing a few wagers this year's ROTY odds, my advice would be to avoid the long shots and place your money on Saquon Barkley. I feel Barkley is above and beyond better than the rookies this year's draft class and he has a great opportunity to succeed for the Giants. While I do believe there will be some gems that emerge from this draft class that will be stars for years in the league, I think most rookies will have ups and downs throughout their first season. Barkley seems like the only player that can produce on a weekly basis.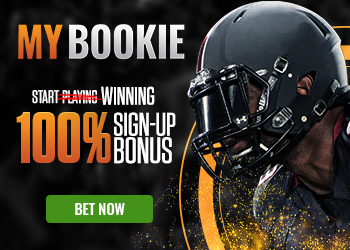 If you love the long shots and have to pick one, Michael Gallup is nice at +2500. He will see a ton of targets in 2018 and will have every opportunity shine.
Thanks for reading