The Top 10 NFL Touchdown Celebrations of 2017
Best Touchdown Celebrations
In the midst of all the controversy surrounding the league from players bending the rules off the field, dodgy calls on the field (that one's for you Patriots fans), or simply just waiting for a league official to tell us all what actually defines a catch rather than the indecisiveness of the officials or the speculation of the guys calling the games in the TV booths – we have had the utmost pleasure of watching quite possibly the most fun aspect of the game being allowed back into the league. I am of course talking about the touchdown celebrations. I've created and ranked my top 10 end zone celebrations which meticulously takes into consideration lots of different variables like creativeness, elusiveness, controversy and choreographed style.
But before we breakdown the best celebrations of 2017, let's just take a moment to revel in the shear brilliance of what i'm calling the 'hands down winner' of this years' Super Bowl commercials. Ladies and Gentlemen, i give you Eli Swayze and Odell Nobody-Puts-Baby-In-The-Corner-Beckham Jr.
10. The Rockette Dance – Detroit Lions team effort, Week 15 vs Chicago
A fairly impressive and well-choreographed routine by Lions' skill players Golden Tate, Eric Ebron, Marvin Jones, Kenny Golladay and Theo Riddick. Could have made the top five if only Riddick had been more synchronized with his teammates but a solid effort nonetheless!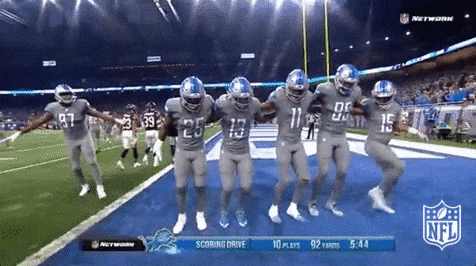 Rating – 6.5/10
9. The Strike – Alshon Jeffrey and Eagles teammates, Week 12 vs Chicago
An original and common celebration which I'm sure didn't take too long to organize but was funny to watch. They could have added some comedy value into the routine though had they had a "wobbly 7 pin" that didn't go down! That would have warranted a top-five selection.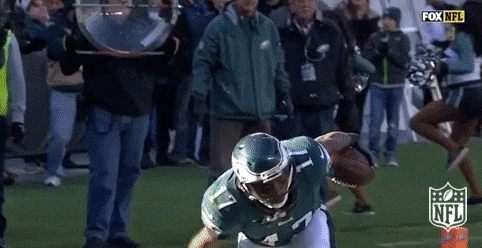 Rating 6.8/10
8. The Sack Race – Travis Kelce and Chiefs teammates, Week 9 vs Dallas
This was a pretty neat celebration. After a 2 yard receiving touchdown by Travis Kelce, Tyreek Hill and Denard Robertson join in to participate in a good old-fashioned sack race. Unfortunately, Hill and Robertson didn't make the finish line leaving all the glory to go to the elite tight end. Good style points!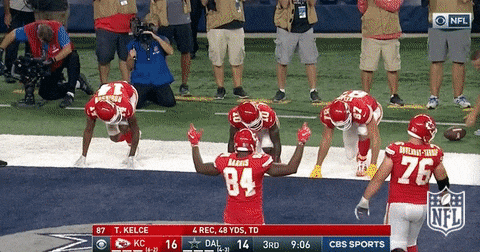 Rating 7.3/10
7. The Baseball doubleheader –Eagles team effort
The Eagles doubled up with two celebrations that both had a baseball twist to them. The first in week 8 saw Alshon Jeffrey get hit by a pitch which inevitably led to chasing pitcher Zach Ertz. Torrey Smith had a much better at bat though in week 12 when he managed to seemingly connect for a home run. I wonder if we'll get to see an elaborate double play in the Superbowl if the Eagles find the end zone!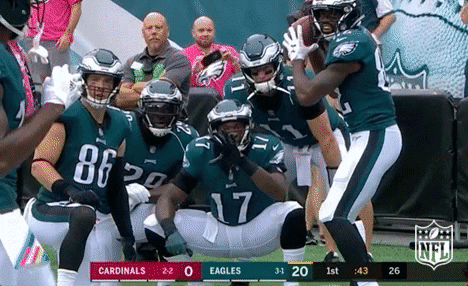 Rating 7.5/10
6. The Pit Stop – Tyreek Hill and Chiefs teammates
A cleverly thought out routine where we got to see Tyreek Hill's Moto GP bike enter the pits where he got refueled and I think he also received some fresh tires but that would need to be clarified. Bonus points for the visual vibration effects of the bike.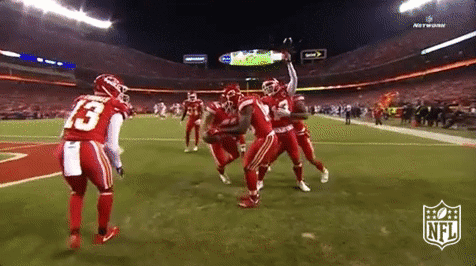 Rating 7.9/10
5. The People's Elbow – Golden Tate
Tate offered up a memory of the infamous finishing move from WWE legend, The Rock. It was almost executed to perfection except the ball evaded most of the elbow contact which kind of defeats the object of the move. Marvin Jones played the referee and was ready with the hard count.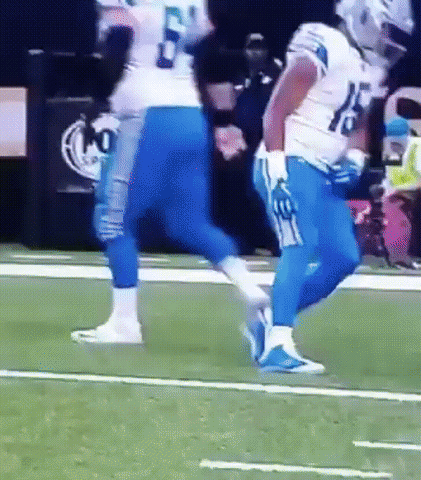 Rating 8.4/10
4. The Bobsled – Randall Cobb, Jordy Nelson and Davante Adams
This was a genius celebration which was well choreographed and offered solid style points. They even pulled off the running start. This celebration is definitely worthy of finishing within the top 5.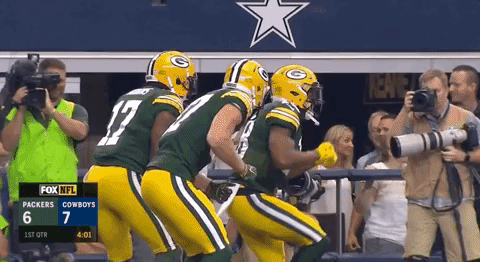 Rating 9.3/10
3. The Duck, Duck, Goose – Minnesota Vikings team effort
Now we are getting close to legendary status for the best celebration of the year. This entry from Kyle Rudolph and his Vikings teammates is definitely a contender. Great idea, well executed and certainly offered up plenty of comedy value.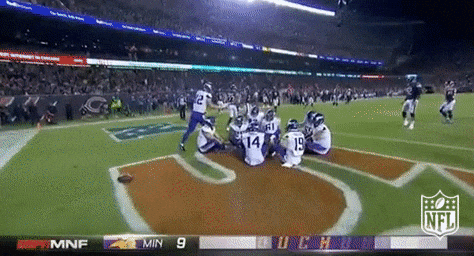 Rating 9.5/10
2. The Hide and Seek – Le'Veon Bell, Antonio Brown and Juju Smith-Schuster
This for me was the most creative of all the team based celebrations. You're always going to get extra bonus points when props are used and although a simple idea, it was great improvisation and if it wasn't for a legendary celebration up next, this would have been the pick.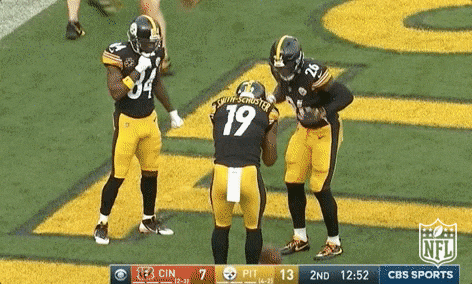 Rating 9.7/10
1.The Bike Lock – Juju Smith-Schuster
This celebration by the rookie wide receiver takes all the plaudits. It was an excellent way to diffuse a controversial week off the field in Pittsburgh topped off with Juju having his bike stolen from the Steeler's practice facility. A very clever and intuitive celebration which was met by a raucous of laughter all over social media. Fair play Juju, fair play.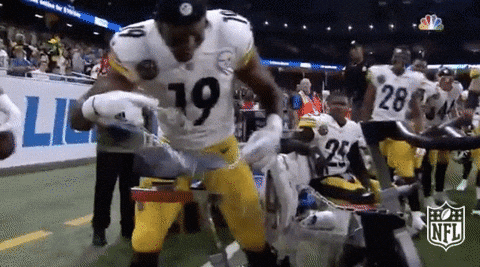 Rating 10/10
Thanks for reading
Join the 9179 other Diehard Fantasy Football Subscribers
Fantasy Football never stops. Stay up to date on all of the latest Gridiron Experts articles, rankings, and draft strategies. Dominate your league in 2019 and take home a championship. Our Newsletter includes:
Latest Fantasy & Dynasty Articles
Daily Fantasy Tips & Advice
Fantasy Football Sleepers
Fantasy Football Rankings
Weekly NFL Pick'em
Contests and Promotions
*Your email is 100% private and not shared with any other companies.