Oh boy. This week we've had Covid-19 take out Jamaal Williams and A.J. Dillon in the Green Bay Packers backfield with Aaron Jones unlikely to play on a short week and the San Francisco 49ers essentially end the seasons of Jimmy Garoppolo and George Kittle. Needless to say, this week's Thursday Night Football Preview article format will be adjusted from the norm. This week will be harder to predict due to smaller sample sizes of players such as Dexter Williams and Nick Mullens. The 49ers are reeling and their trade of Kwon Alexander to the New Orleans Saints, on top of their injuries, signifies that they are waving the white flag on their 2020 season. The Packers fell to their division rival Minnesota Vikings in bad weather conditions last week. Their run defense was shredded by Dalvin Cook. Which team will bounce back from their Week 8 loss?
– THURSDAY NIGHT FOOTBALL PREVIEW –
Green Bay Packers (5-2) at San Francisco 49ers (4-4)
Spread: Packers -5.5 | Over/Under 50
Vegas Odds
The Green Bay Packers are 5-2 ATS in their last 7 games and 11-3 straight up in their last 14 games. The total has gone OVER in 6 of their last 9 games. The Packers have struggled in their matchups against the San Francisco 49ers lately. They are 1-6-1 ATS and 2-6 straight up in their last 8 games played against the 49ers. The Packers are 1-4 ATS in their last 5 games played on the road against the 49ers.
The total has gone OVER in 8 of the San Francisco 49ers' last 11 games against the Green Bay Packers. The total has gone UNDER in 4 of their last 6 games played at home. The 49ers are 4-12 straight up in their last 16 games played in November. The 49ers are 4-1 ATS in their last 5 games played against an NFC North division opponent.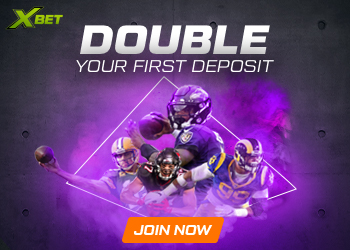 Quarterbacks
Some shmuck told people to avoid Aaron Rodgers back in July. One wonders if Rodgers read the piece and/or heard other people say that he was on the decline because he has rebounded well and once again is a weekly starting quarterback in fantasy football. Rodgers is No. 2 in Adjusted Yards Per Attempt according to PlayerProfiler and averages 0.59 Fantasy Points per Dropback (No. 4). Rodgers has thrown 3 or more touchdown passes in five of his seven games. Those opponents are the Vikings (x2), Texans, Saints, and Falcons. An interesting fact about those four teams is that they are in the bottom-five in touchdown rate allowed (touchdowns allowed per pass attempt). The 49ers pass defense allows a full one-percent lower touchdown rate on passes on the season. The Packers do an excellent job of protecting Rodgers; their offensive line has an Adjusted Sack Rate of 4.1-percent (No. 2). Only the Colts have allowed fewer sacks on the season.
The transition from Jimmy Garoppolo to Nick Mullens may not be negative after all. When comparing their PlayerProfiler profiles, Mullens is superior in all throwing efficiency stats except for Play-Action Completion % (Garoppolo: 68.9-percent, No. 9). There isn't a significant difference in pass attempts either. Garoppolo has 140 pass attempts, while Mullens has 98. The advanced stats & metrics profile of Mullens reveals him to be the better passer under center playing from the pocket. Most notable is Mullens averaging nearly twice as many air yards per game (111.5 to 65.2). Don't discount the 49ers passing weapons solely because Mullens is replacing Garoppolo. On the contrary, Mullens IMPROVES the 49ers pass-catchers' fantasy potential in their games going forward. According to FootballOutsiders' DVOA, the 49ers offensive line's pass protection grades just below average. They are ranked No. 20 in pass protection. Their 7.4-percent Adjusted Sack Rate is below the NFL average of 6.5-percent.
Running Backs
No Aaron Jones (calf). No A.J. Dillon (covid). No Jamaal Williams (hangs out with Dillon). That means that the Packers are down to *checks notes* Tyler Ervin and Dexter Williams. 15 career carries between the two running backs. Ervin's 22 career catches surpass that amount and his 43 slot snaps lead all NFL running backs. Ervin, the hybrid RB/WR, is more wide receiver than he is running back. Dexter Williams, the 5-11, 212 lb running back is better built to be a typical between the tackles running back. To this point in his career, Williams has not had more than three carries in a game. He will exceed this total if Aaron Jones cannot play.
Over the past three weeks, the Packers are No. 12 in run rate in situations in neutral game situations (up or down 7 points and everything in between). Only three teams ran the ball more in similar situations with a higher success rate. According to the offensive line DVOA Run Blocking, the Packers offensive line is No. 6 in Adjusted Line Yards, and the Packers run well, except in power running situations (56-percent success rate, No. 27). The Packers passing offense is league average in targeting the running back position (20-percent) and league average in success in pass rate and yards per attempt. There is uncertainty with this running back duo. The Packers utilize multiple running backs when their top backs are available (Aaron Jones and Jamaal Williams). Expectations are that Tyler Ervin and Dexter Williams will split the workload evenly. My predictions for roles is Ervin playing the Jones role (pass-catcher primary back) with Dexter Williams filling the, well, Jamaal Williams role (breather back, but probably a minimal pass-catching role unless Ervin gets hurt).
The San Francisco 49ers offensive line holds the advantage over the Green Bay Packers defensive line, but the advantage isn't big enough to be heavily considered. Similar to their Week 9 TNF adversary, the 49ers are lacking in running back numbers. Their only active roster running backs are JaMycal Hasty and Jerick McKinnon. Expect Hasty to handle early-down work and see a majority of the carries, while McKinnon is utilized more in the passing games due to his tired legs.
49ers RB Jerick McKinnon 'battling tired legs' https://t.co/xzB3dUckZf

— NBC Sports EDGE Football (@NBCSEdgeFB) October 30, 2020
One weakness of the Green Bay Packers defense for the San Francisco 49ers to exploit is the running back's involvement in the passing game. Over the past three weeks, the Packers are No. 29 in success rate allowed on pass plays to running backs (63-percent) and allow 10.1 yards per pass attempt (No. 32). Fortunately for the 49ers, targeting the running back position in the passing game is part of the 49ers offensive game plan. They have a 50-percent success rate on pass plays to running backs (No. 11) and average 6.7 yards per pass attempt to running backs (No. 8) while passing to running backs 21-percent of the time (NFL average: 18-percent). This implies that Jerick McKinnon is playable this week even if his rushing attempts are limited. Nick Mullens will have to get the ball out fast though. The Packers' defensive line has an Adjusted Sack Rate of 7.9-percent (No. 7).
Wide Receivers
Earlier I mentioned that Nick Mullens is positive for the 49ers pass-catchers. While this is true, Brandon Aiyuk, the number one option on the 49ers, matches up with Jaire Alexander. Alexander boasts an impressive 90.0 PFF grade and allows 0.57 yards per route covered. Alexander has allowed a completion percentage of 57.1-percent and his 5.0 yards allowed per target demonstrates how little he allows from receivers that he covers. Aiyuk, coming off a two-week stretch of 14 catches for 206 yards and 1 touchdown, feels like a trap this week. Leave Aiyuk on the bench for this matchup as well as Kendrick Bourne. Use this game to monitor Mullens' passing tendencies. If you have to start a 49ers wide receiver, start Bourne. His matchup with Josh Jackson is more advantageous than Aiyuk's with Alexander.
Davante Adams leads NFL receivers in fantasy points per game (27.0) thanks in part to his 10 red-zone targets (No. 2), 21.1-percent Hog Rate (No. 2), and his 7 touchdowns (16.3-percent touchdown rate). Adams is matchup proof. His predicted matchup is Jason Verrett, a good cornerback, but as discussed, Adams is heavily involved in the passing game. Marquez Valdes-Scantling and Darrius Shepherd can be avoided and left on the bench. Valdes-Scantling has failed to score double-digit fantasy points since week one and Sheperd has only one game on the season with more than one target. The reason the Packers entertained the idea of trading for Texans wide receiver Will Fuller is because of their lack of talent at the wide receiver position outside of Davante Adams.
Tight Ends
Robert Tonyan has become the de facto No. 2 receiver for Aaron Rodgers in this offense. He has run 20+ routes in every game that he has played this season and his 12.1-percent Hog Rate is No. 15 among tight ends. This means that when Tonyan is on the field that Rodgers is looking his way more often than not. And why wouldn't he? Tonyan is No. 10 in Completed Air Yards (175) and No. 11 in Yards After Catch. He has the receiving ability to make his quarterback, even a future hall-of-fame quarterback, look great when he is targeted.
There is clear chemistry between the duo. Aaron Rodgers can provide catchable targets to Robert Tonyan (88.9-percent catchable target rate, No. 4) and accurately targets Tonyan (7.87 Target Accuracy, No. 6). Because of his quarterback's abilities, Tonyan leads tight ends in fantasy points per target (3.11). The San Francisco 49ers pass defense is middle of the pack when it comes to stopping tight ends. With the Packers down their three top running backs this season, look for Rodgers to throw more and that means Tonyan should be heavily involved too as Rodgers' second option in the passing offense.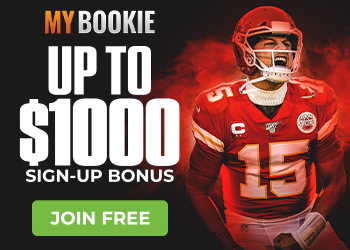 The Green Bay Packers go all out on stopping wide receivers (7.0 yards per pass attempt, No. 6) and this comes at the cost of allowing 9.9 yards per pass attempt to tight ends (No. 28) over the past three weeks. The last time that Jordan Reed filled in for George Kittle, he put a stat line of 7/50/2 against a below-average tight end defense of the New York Jets. With Brandon Aiyuk drawing the dreaded Jaire Alexander matchup this week, the San Francisco 49ers will need someone to step up in the Deebo-less passing offense and this defense provides the opportunity for Reed to be that player.
 Defense/Special Teams
The Green Bay Packers defense is just outside of the top-10 in yards allowed as a defense (346.6), but allow the 13th-most points per game (26.7). The Packers remain slightly above average in passing yards allowed per game (227.6) and rushing yards allowed per game (119.0). The Packers return game is lackluster, especially in returning punts (5.3 yards per punt return, sixth-lowest). Outside of their kicker, Mason Crosby, the Packers special teams produces a lackluster DVOA score. The Packers defense has forced the fewest amount of turnovers in the NFL (4). This is due to the Packers produce a pressure rate of 17.1-percent, just ahead of the New York Jets and no one else in the NFL.
The San Francisco 49ers defense allows the sixth-fewest amount of yards per game (314.6), including the fourth-fewest passing yards allowed (209.0). The 49ers allow 21.6 fantasy points per game, which is the 10th-fewest in the NFL. The 49ers are bottom-10 in yards per kick return (20.1 on 12 returns), but top-10 in yards per punt return (10.2 on 9 returns). The 49ers special teams is ranked just above the league average thanks to their kicker, Robbie Gould, and their punt return abilities. The 49ers have twice as many interceptions (8) as the Packers have in total turnovers (4). The Packers failed to produce a pass rush so far this season. However, the 49ers finished with a pressure rate of 26.0 (fifth-highest).
Final Thoughts
The Green Bay Packers do a better job of taking care of the football (3 turnovers versus 11 for the 49ers). However, the Packers don't force turnovers either (only 4). Both offenses are top-10 DVOA offenses this year and while losing Kittle hurts I do believe that Nick Mullens replacing Jimmy Garoppolo at quarterback is a plus overall for the San Francisco 49ers. Where these two teams differ is defense. The 49ers have the 12th-highest DVOA, while the Packers are the 29th DVOA right behind the Houston Texans. The 49ers also have an advantage in the punt return game. The special team unit advantage goes to the Packers, but it's a slim advantage in DVOA (10th compared to 14th). The Packers have an advantage in the penalties department. The Packers commit 5.57 penalties per game and average 52 penalty yards a game. The 49ers commit 6 penalties for 54.75 penalty yards a game. I'm going with the under in this game. The 49ers' defense is still good even with missing key pieces on their defense. For the spread, 5.5 points is a weird number in betting. Without their top three running backs to help the Packers control time of possession with a lead, I'm going to take the points with the 49ers. Packers win with some Aaron Rodgers primetime heroics at the end of the game. Packers 21-17.
Aaron Stewart has been playing fantasy football since his teenage years. The game has developed for him from fun pastime to a lifetime passion that he shares with his friends and family. He started a dynasty league for his home league members a few years ago and finds people that have never played fantasy football before and helps them start new leagues each year. In 2020, Aaron started writing articles with his first published article covering Jonnu Smith appearing on PlayerProfiler