Week 3 kicks off with a Thursday Night Football matchup between two facial haired quarterbacks when Ryan Fitzpatrick and the Miami Dolphins visit Jacksonville to take on Gardner Minshew and the Jacksonville Jaguars. Both Florida franchises have gone through recent starts to their rebuilding stages with public ridicule. Last season, the Dolphins were predicted to go winless. They finished the season 5-11, including defeating Tom Brady and the New England Patriots in week 17. The Jaguars were predicted to go winless this season after trading away or releasing any relevant veteran on the roster. Many fantasy football fans picked the Indianapolis Colts to beat the Jaguars in week 1 in their Survivor Pools and left the competition earlier than they expected. With both teams coming off of three-point losses, will the Dolphins fall to 0-3 to start the season or will the Jaguars obtain their first losing streak of the season?
– THURSDAY NIGHT FOOTBALL PREVIEW –
Miami Dolphins (0-2) at Jacksonville Jaguars (1-1)
Spread: Jaguars -2.5 | Over/Under 47
Vegas Odds
The Miami Dolphins have been great at covering the spread; they are 10-4 ATS in their last 14 games. All 14 of these games had the Dolphins as an underdog. On top of that, the Dolphins are 0-7 straight up in their last seven games played in September. The total has gone OVER in 4 of Miami's last 5 games.
The total has gone OVER in 6 of Jacksonville's last 9 games. The Jaguars are 5-0 ATS in their last five games played in September. The Jaguars have has a 2-1 edge in ATS in their last three games against the Dolphins. In the four matchups before that, the Dolphins held a 3-1 advantage ATS.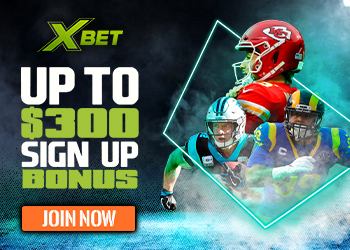 Quarterbacks
Don't look now, but Gardner Minshew has put up two top-12 fantasy performances to start the 2020 season. His 6 passing touchdowns and 9.2-percent touchdown rate contributed to the hot start for him. On top of his high passing touchdown numbers, Minshew has the Jaguars leading the NFL in third-down conversion percentage (62.50-percent) in 2020. This includes last week's performance against the Titans where the Jaguars converted 10 of 14 third-down conversions. Minshew is far from perfect though; PlayerProfiler has credited him with 11 passes deemed Inter-ceptable (No. 1 among quarterbacks).
Gardner Minshew is positioned to continue his streak of top-12 fantasy performances at the quarterback position. The Jaguars offensive line, led by two former second-round picks at the tackle positions, has one of the highest advantages against the Dolphins' defensive lines according to PFF for week 3. On top of that, Minshew is top-10 in the NFL in Pressure Completion % when the pressure does get to Minshew. Facing a secondary that was torched by Josh Allen last week, Minshew will use his accuracy to put his receivers in a position to succeed. Minshew will combine his high completion percentage performance from week 1 with his high passing yardage from week 2. I'm predicting 300+ yards and a completion percentage of at least 75% from Minshew this week. Minshew mania lives on!
Ryan Fitzpatrick's performances in weeks 1 and 2 capsulated his career perfectly. In week one, he threw three interceptions and Miami Dolphins fans were begging for Tua Tagovailoa. Then in the following week, he put over 300 yards and two touchdowns on his way to a top-12 quarterback performance. His advanced metrics are equally baffling. His 85.7-percent Pressured Completion is No. 1 among NFL quarterbacks, while his 58.9-percent Clean Pocket Completion is No. 34 in the NFL. Reminder, there are only 32 NFL teams. Which Fitzpatrick will show up in week 3?
Expect Ryan Fitzpatrick to utilize Mike Gesicki to open up the offense and challenge the opposing safeties. Fitzpatrick is a gunslinger; his 610 Air Yards (a total distance of all forward passes) is No. 7 among quarterbacks. This mentality leaves the opposition the ability to make a big play off the bad passes. The Jacksonville Jaguars are a defense that commits to stopping the run, so the Dolphins could utilize Fitzpatrick's NFL-leading 83.3-percent Play-Action Completion % to make the Jaguars pay for their commitment. Fitzpatrick will have multiple touchdowns as well as multiple turnovers in this high-scoring matchup.
Running Backs
Jordan Howard & Matt Breida: 47 combined snaps on the season

Myles Gaskin: 49 snaps in week 2 alone

— Aaron Stewart (@aaronstew09) September 21, 2020
Is Jordan Howard dead now? He has twice as many touchdowns (2) as yards per carry (0.8). Blame can be placed on the Miami Dolphins offensive line. Their Run Blocking Efficiency for Howard is No. 60, but the truth of the matter is that Myles Gaskin and, to a lesser extent, Matt Breida have been better running back options for the Dolphins through two games. This is a running back by committee unfortunately and all three running backs will be involved to varying degrees. Gaskin is your best shot at production. He's been a revelation this season. He's averaging a health 60.3-percent snap share (No. 14 among running backs), and averaging a true YPC of 5.3 (No. 9). On top of that, he's been involved heavily in the passing game. He is top-6 at his position in routes (50) and target share (14.5-percent).
The Jacksonville Jaguars allow the third-highest target share to running backs in the NFL (27-percent). While they are middle of the pack in preventing successful runs (47-percent), they do allow a large number of yards per pass attempt on average to running backs (7.5). Coming off a game where he looked great against a top NFL defense, Myles Gaskin is a START this week. However, it won't be the ground game where his damage is gone. The Jaguars held Derrick Henry to a 48-percent success rate running against them on 25 carries. 6+ targets is a reasonable expectation in this game since Gaskin is the third-best offensive option on the Dolphins behind DeVante Parker and Mike Gesicki this season.
Non-dynasty fantasy players are becoming acquainted with James Robinson. The UDFA rookie running back has taken advantage of the Leonard Fournette divorce and, excuse the pun, running with it. Take a look at his PlayerProfiler profile. His athletic profile has translated to the professional level. His 92nd percentile Burst Score has lead to a 6.2-percent Big Run Rate (No. 15) and his 69th percentile Agility Score has contributed to a top-10 Evaded Tackles and Juke Rate among all NFL running backs. Robinson has a favorable matchup against the Dolphins rushing defense, despite the Jaguars being down an offensive lineman (Brandon Liner). Against running backs with 10+ carries against them this season, the Dolphins have allowed a 50+% success rate to both running backs (Devin Singletary and Sony Michel).
Chris Thompson, a popular post-Fournette zero-RB drafters' target, is a risky option this week. The Miami Dolphins are the second-worst team at stopping the pass to running backs (62-percent) and they allow 6.9 yards per pass attempt to the running back position. However, Thompson is relegated to third downs and obvious passing situations like two-minute drills. Also, James Robinson saw the same amount of targets as Thompson last week, even though he ran half as many routes. Baring a touchdown, Thompson will be a bust option at running back and won't hold flex appeal in this game.
Wide Receivers
For the Jacksonville Jaguars pass defense, Isaiah Ford is a popular sleeper pick for analysts because quarterbacks have a rating of 136.7 when targeting D.J. Hayden. I don't see it though. Ford is coming off a great game (7/76/0 on 9 targets), but the Miami Dolphins run 11 personnel (3WR sets) 58-percent of the time; that is just under the league average of 59-percent. On top of that, tight end Mike Gesicki is leading the league in snaps from the slot at the tight end position (64). Through two games this season, DeVante Parker has 47 and 53 receiving yards. He only had three games all last season with fewer than 55 yards and one of those games he was injured early. As Aaron Rodgers once said, "R-E-L-A-X." Parker hasn't been fully healthy this season, but on Wednesday Parker was a full participant in practice. Bold prediction time. DeVante Parker will at least double his season total in receiving yards in this game. I'm STARTING DeVante Parker with 100% confidence.
The Miami Dolphins have a glaring weakness and it's ironically the position that they invested a 1st round pick on AND $82.5 million to defend one side of the field, cornerback. The Dolphins pass defense through two games has forced 76-percent of targets to go towards the opposing team's wide receivers (second-most in the NFL). Unfortunately, it hasn't lead to their talented secondary making plays. DT Christian Wilkins has just as many passes defended as the Dolphins secondary (2). The Dolphins have zero interceptions on the season too. Even worse for the Dolphins secondary, the Dolphins have allowed the third-highest success rate to opposing wide receivers (66-percent) and the second-highest average yards per attempt to opposing wide receivers (11.1 yards). On top of that, the aforementioned Byron Jones is ruled OUT for the game, meaning a backup on a bad secondary is now starting a football game on a short week. Jay Gruden, the offensive coordinator of the Jacksonville Jaguars, has to be licking his lips when he noticed that the backup filling in is a rookie (Noah Igbinoghene) that has already responsible for giving up two touchdowns and a nearly perfect quarterback rating when targeted (143.7).
D.J. Chark (chest/back) is not 100-percent for this game and Keelan Cole is a popular sleeper pick by people because Nik Needham has allowed 93 yards on 6 catches (7 targets) in the slot. However, I believe that this is the game that Laviska Shenault breaks out and for that reason is a START this week. So far my track record for touting players to be a start for their teams is a flawless 4-0 because they were the top fantasy receivers for their teams. Some were easy (Will Fuller and Odell Beckham), while others were going against the grain (Tyler Boyd and Sammy Watkins). Shenault is projected to be going against Xavien Howard this week primarily. Normally that would be bad news, but Howard is still hindered by his knee injury from last season. The quarterback rating when targeting Howard is 153.3, or just 5.0 off from being a perfect rating. Howard is top-15 in Yards per Route Covered among cornerbacks. Not good.
Tight Ends
PFF's highest-graded tight end, Mike Gesicki, is matching up with a safety that has allowed 7 catches for 143 yards, Josh Jones. Jonnu Smith just carved up the Jacksonville Jaguars (4/84/2 on 5 targets) and Gesicki is a better overall athlete at the position. Start Mike Gesicki with 100% confidence this week. The Jaguars allowed a 21-percent target rate to the tight end position, which is slightly above the league average of 20-percent. Opposing tight ends have a 73-percent success rate and average 13.2 yards per target against the Jaguars. These two numbers are bottom-four in the entire NFL. Gesicki will be the highest scoring non-quarterback player in this Thursday Night Football matchup.
The Miami Dolphins allow the second-lowest target rate to the tight end position so far in 2020. Yes, it's a small sample size, but the Dolphins are successful at stopping the tight end position, yielding just a 20-percent success rate to tight ends. They are, however, prone to allowing a large number of yards per attempt to tight ends (12.6). The Jaguars utilize two tight ends in two separate roles. James O'Shaughnessy plays the prototypical in-line tight that is primarily a blocker, while Tyler Eifert is the pass-catching option of the duo that moves into the slot at a 32.4-percent rate. An interesting observation is that despite running three times as many routes as O'Shaughnessy (48 to 16), O'Shaughnessy has more receptions and just two fewer targets. O'Shaughnessy is not fantasy-relevant, but Eifert is intriguing. He has a 19.1-percent Air Yards Share for the Jaguars (No. 8 among tight ends) and his average target distance of 12.7 (No. 1) is eerily similar to what the Dolphins allow to opposing tight ends. Look for Eifert to make a couple of catches 12+ yards of target distance in this game.
Defense/Special Teams
The Miami Dolphins have a bottom-2 DVOA in BOTH passing and rushing defense. The Jacksonville Jaguars are 31st in DVOA in passing defense, just ahead of…the Miami Dolphins. These two teams are in the bottom quarter in the league in yards allowed per play and bottom-third in the league in 3rd down completion percentage allowed to opposing offenses. Stay away from these defenses this week! This game is going to be a high-scoring affair.
Final Thoughts
The 2.5 point advantage for the Jacksonville Jaguars is an easy pick for me. Home teams are given a 3 point advantage by default, so the spread implies that on a neutral field the Dolphins are a 0.5 point favorite over the Jaguars. That's nonsense to me. The Jaguars have already overachieved this season by winning a game, but they're not done yet. They have a capable offense led by Gardner Minshew and the defense, when compared to the Dolphins, is a better unit.
The Dolphins and Jaguars have bad defenses and two quarterbacks that aren't afraid to sling the ball. Big passing plays will be given up on both sides and I believe that the game will come down to the final possession that ends with a Fitzpatrick interception to cause the comeback to fall short. Jaguars 31-27.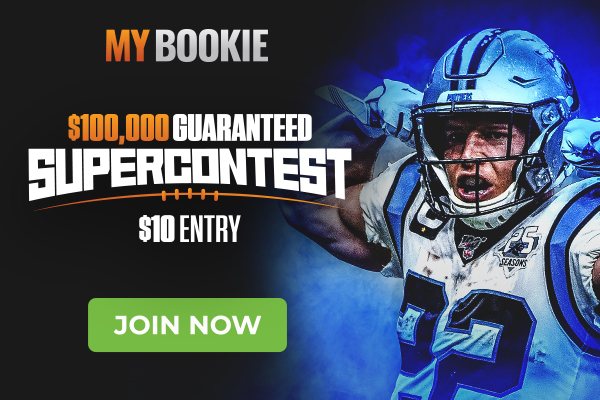 Aaron Stewart has been playing fantasy football since his teenage years. The game has developed for him from fun pastime to a lifetime passion that he shares with his friends and family. He started a dynasty league for his home league members a few years ago and finds people that have never played fantasy football before and helps them start new leagues each year. In 2020, Aaron started writing articles with his first published article covering Jonnu Smith appearing on PlayerProfiler