Week 10's Thursday Night Football matchup pits AFC South division rivals Indianapolis Colts against the Tennessee Titans in a game to decide the division leader and a potential playoff preview. This matchup is a battle between an unstoppable force (Derrick Henry) meeting an immovable object (Colts defense). Last year, Henry had two RB1 performances against the Colts, but the Colts have the 2nd-highest graded DVOA run defense this season. This week's matchup may come down to which quarterback can perform the best. Ryan Tannehill has cooled off in recent weeks after an impressive start to the season, while Philip Rivers has been a fantasy non-factor for the entire season except for weeks 7 and 8.
– THURSDAY NIGHT FOOTBALL PREVIEW –
Indianapolis Colts (5-3) at Tennessee Titans (6-2)
Spread: Titans -2 | Over/Under 48.5
Vegas Odds
The Indianapolis Colts are 13-4 ATS in their last 17 games against the Tennessee Titans, including going 14-3 straight up in those games. The total has gone OVER in 4 of the Colts' last 5 games on the road and the total has gone OVER in 5 of the Colts' last 6 games against an AFC South division opponent. The Colts are 2-4 straight up in their last 6 games played in November.
The Tennessee Titans are 3-6 ATS in their last 9 games. The Titans are 2-5 ATS in their last 7 games played on a Thursday and also 2-5 in their last 7 games when playing as the Vegas favorite. The total has gone OVER in 5 of the Titans' last 6 games played against an AFC South division opponent. The Titans are 9-3 straight up in their last 12 games, including going 4-1 straight up in their last 5 home games. However, the Titans are 1-7 straight up in their last 8 games played at home against the Indianapolis Colts.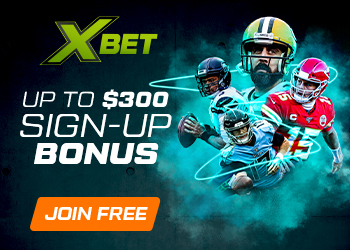 Quarterbacks
Back-to-back three-touchdown performances allowed Philip Rivers to finish as QB6 in both weeks against the Cincinnati Bengals and Detroit Lions. A week 9 matchup last week with the Baltimore Ravens brought Rivers back to earth. He finished as QB27 despite throwing 43 passes in the game. Rivers combined for 6 touchdowns and only 1 interception against below-average pass defenses in the Bengals and Lions, but has 4 touchdowns and 6(!) interceptions in his 6 other games this season. In those six games Rivers has finished as QB24 or worse. Outside of a surprising 52.4-percent Pressured Completion % (No. 5), Rivers has been horrible this year. He is outside the top-16 in most PlayerProfiler quarterback efficiency stats, highlighted by his 51.3-percent Red Zone Completion % (No. 39). Rivers is a desperation start at QB at best this week and hasn't shown any reason for him to be rostered in 12-team leagues.
Ryan Tannehill scored 27 or more fantasy points in three of his first five games and finished as QB7 or higher in those three games. On the season, the Titans' have the second-best DVOA passing offense (49.8-percent). Since week 7 however, Tannehill has finished as QB15, QB12, and QB21. Two of those opponents (Pittsburgh Steelers and Chicago Bears) are in the top-7 in passing yards allowed per game and both finished in the top-four in DVOA pass defense. The Titans' opponent this week, the Indianapolis Colts, allowed 206.4 passing yards per game (third-fewest) and is the No. 5 DVOA pass defense in the NFL. Against the Steelers and Bears, Tannehill had two of his three lowest passing yard games AND finished with his two lowest rushing games of the season (combined 8 carries for 8 yards). The Colts' defense has allowed fewer quarterback rushing yards than those two elite passing defenses. Tannehill's struggles correlate to the loss of OT Taylor Lewan and Tannehill looks to be a low-end QB2 this week against the Colts' top pass defense.
Running Backs
An ankle injury in week 8 followed by a fumble in last week's game has turned the Indianapolis Colts' running game into a nasty three-headed RBBC. Jonathan Taylor's 34% and 31% snap shares in the last two games are his lowest snap shares on the season. His snaps have gone to Jordan Wilkins, who has played 62 snaps (54-percent of his season snaps) at the expense of Jonathan Taylor. Taylor is still the starter for the Colts and looked great before his fumble. Wilkins is not a start option in fantasy football, but even worse he makes Jonathan Taylor a risky start this week because he infringes on Taylor's snaps and role in the offense. Wilkins isn't going to go away this week. Over the past two weeks, Taylor has 17 carries for 49 yards (2.88 YPC) and Wilkins has had 31 carries for 128 yards (4.13 YPC). Nyheim Hines is a desperation flex play at best this week. The Titans pass defense allows a below-average target rate to running backs over the last three weeks (15-percent) with below-average success rate allowed (50-percent) and yards per pass attempt (5.3).
For only the second time this season, Derrick Henry failed to top 100 yards from scrimmage or score a touchdown in a game. The result was Henry's worst fantasy performance of the season (6.8 fantasy points) against the Chicago Bears' No. 7 DVOA run defense last week. Three weeks ago, Henry went against the Pittsburgh Steelers' No. 4 DVOA run defense and had similar production (22 touches for 72 yards against the Steelers, 21 touches for 68 yards). The difference was Henry's touchdown which salvages Henry's fantasy production in week 7. Going against the Colts' No. 2 DVOA rushing defense, Henry is a touchdown or bust RB2 option this week. Fortunately for Henry, the Titans are continuing to feed him the ball this season as he is on pace to lead the NFL in carries for a second consecutive season. His 182 carries are good for an average of 22.8 per game. This is nearly three more carries a game than he averaged last season (20.2).
Wide Receivers
Good news: T.Y. Hilton was listed as a full participant for a second straight day. Bad news: Hilton has 0 touchdowns and his 6.7 fantasy points per game are No. 90 among wide receivers, behind household names such as Rashard Higgins, Danny Amendola, and Braxton Berrios. In recent weeks, Marcus Johnson has emerged as the best receiver talent on the roster. During a three-week stretch from weeks 5-8, Johnson totaled 200 receiving yards. His 241 receiving yards on the season is third among wide receivers, despite Hilton (39) and Pascal (40) nearly doubling Johnson's 23 targets. Even last week's clunker of a performance (2/14/0) against the Ravens had some positives to it. Johnson saw 7 targets (tied for the most) and he exceeded 100 air yards in the game. The receiver to monitor in this game is rookie Michael Pittman. In only his second game back from injury, Pittman ran 37 routes and finished with 4 catches for a team-high 56 yards last week. He projects to have the favorable cornerback matchup this week among the Colts receivers, Malcolm Butler, according to PFF.
The Tennessee Titans have not one, not two, but THREE wide receivers that average more than 2.00 yards per route run according to PFF. To further show how impressive this feat is, only 19 other wide receivers that are projected to start in week 10 in the NFL accomplished this feat. Since returning from injury back in week 5, A.J. Brown has scored six touchdowns and has finished as WR17 in four of the five weeks. His 0.57 Fantasy Points Per Route Run is No. 5 among all wide receivers. His teammate on the other side of the field, Corey Davis, was last spotted on the side of a milk carton as a missing person after his goose egg performance against the Bears. Credit has to be given to Davis though; he has the tenth-highest QB Rating When Targeted (129.1) and his 0.56 Fantasy Points Per Route Run matches his alpha receiver teammate. Davis also has a slim advantage in Target Share over his teammate (25.0-percent for Davis, 23.2-percent for Brown). Despite being the third member of the 2.00 yards per route run crew on the Titans, Kalif Raymond is strictly a vertical threat decoy. He has only exceeded two targets twice this season and his season-best 118-yard performance in week 3 barely made him a WR3 for that week.
Tight Ends
Two notable injuries for the Indianapolis Colts are from the same positional group. Jack Doyle (concussion) was a non-participant on Tuesday, putting his availability for this week's Thursday Night Football game in doubt. Mo Alie-Cox was listed as limited on Tuesday with a knee injury. Alie-Cox lit up the fantasy football world early in the season in weeks 2 and 3 with two TE1 weeks. However, that performance was when Doyle AND Trey Burton both missed the games with injuries. Since returning from his calf strain injury, Burton has produced two top-12 performances and another TE2 performance. Burton's 15.7-percent Hog Rate is No. 4 among tight ends this season. The Colts love to utilize multiple tight ends and rotate them regularly. With Doyle out and Alie-Cox limited with his knee injury, look for Burton to be the tight end to target on the Colts this week.
Jonnu Smith is a stud tight end evidenced by his 11.3 fantasy points per game, which is No. 6 among tight ends. The problem with Smith though is that he only has a 58.0-percent (No. 27) Route Participation because he "can do a lot of things" such as blocking well. In Smith's first four games of the season, he received 27 targets and finished with top-10 tight end performance in each of those games. In the four games since, he has 10 total targets and ran less than 20 routes in each of the games. Smith remains fantasy-relevant by maximizing his limited opportunities (2.44 fantasy points per target) and leads tight ends in touchdowns with 6. Anthony Firkser is a low-end fantasy football tight end option, but he does lead the tight end position with a 20.9-percent Hog Rate. Because he is targeted heavily on his limited snaps, he is a dart throw if you're desperate for fantasy production at the tight end position and the waiver wire is lacking top targets.
 Defense/Special Teams
The Indianapolis Colts' defense leads the NFL in yards allowed per game (290.0). They are No. 3 in passing yards allowed per game (206.4) and rushing yards allowed per game (83.6). The 20.0 points per game allowed are third-fewest in the NFL. DVOA supports the Colts having an excellent passing and rushing defense. The Colts are the No. 5 DVOA pass defense and the No. 2 DVOA rush defense in the NFL. The Colts boast a strong kick-return unit. Their 28.3 yards per kick return is No. 3 in the NFL and their 22 kick returns double the two teams that average more yards per kick return. The Colts have 13 takeaways on the season which includes a league-leading 11 interceptions. The Colts' defense produces a top-8 QB Hurry %, despite a bottom-four Blitz % (19.7).
The Tennessee Titans' defense is in the bottom quarter of the league in yards allowed per game (394.1), including allowing the sixth-most passing yards per game. The Titans have a 24th ranked DVOA pass defense and an average 15th ranked DVOA run defense. While the Indianapolis Colts have arguably the best kick return unit in the NFL, the Titans have the worst kick return game in the NFL and average 17.3 yards per kick return. This is a full 1.0 yards per kick return fewer than the next-lowest team. The Titans are tied for fourth-most takeaways (14) and lead the league in turnover differential (+10). The Titans pass-rush is the opposite of the Colts. They blitz more frequently (30.9-percent), but produce the third-lowest QB Hurry % (6.6-percent).
Final Thoughts
Both the Indianapolis Colts and Tennesee Titans excel at takeaways on defense. The matchup is a battle between one of the top-scoring offenses in the Titans versus the defense that allows the fewest yards on defense in the Colts. The Titans have two factors that will dictate the outcome of the game. On offense, the Titans have the lowest giveaways in the NFL (3). On special teams though, their overall unit grades as the 30th-ranked DVOA special teams unit. The Colts' identity is their top-ranked defense, while their offense ranks in the bottom-third in DVOA in passing, rushing, and total offense. I believe Vegas got the spread right on this game because these teams match up equally. I see the Titans attempting to control the clock and keeping the Colts offense off the field by continuing to feed Derrick Henry the ball. The Colts also prefer to run the ball, so I see the total score going UNDER and the Titans winning the game. TITANS 24-20.
Aaron Stewart has been playing fantasy football since his teenage years. The game has developed for him from fun pastime to a lifetime passion that he shares with his friends and family. He started a dynasty league for his home league members a few years ago and finds people that have never played fantasy football before and helps them start new leagues each year. In 2020, Aaron started writing articles with his first published article covering Jonnu Smith appearing on PlayerProfiler