It's a revenge game! You don't think Tom Brady has forgotten about Nick Foles and Super Bowl LII, did you? Brady and the Buccaneers come into this game riding a three-game winning streak and scoring at least 28 points in each of those games. The Chicago Bears lost their first game with Foles as the starter, ending their own three-game win streak in the process. Here's a random fun fact. Head coaches Bruce Arians and Matt Nagy have a connection. Arians' defensive coordinator, Todd Bowles, was a star player in 1980 on an Elizabeth High School football team that won the New Jersey championship. Bowles head coach that year? Bill Nagy, Matt Nagy's father. Thursday night's showdown will be an interesting challenge for Brady and his No. 8 scoring offense in the NFL. The Bears boast a strong secondary and Brady may be without numerous offensive weapons going into this game.
– THURSDAY NIGHT FOOTBALL PREVIEW –
Tampa Bay Buccaneers (3-1) at Chicago Bears (3-1)
Spread: Buccaneers -4.5 | Over/Under 44
Vegas Odds
The Tampa Bay Buccaneers are 4-1 ATS in their last 5 games. The total score has gone OVER in 15 of the Buccaneers' last 18 games. The Buccaneers are 3-6 straight up against the Bears in their last 9 encounters. In their last 17 games on the road against the Bears, the Buccaneers are 4-13 straight up. In the Buccaneers' last 12 games against an NFC opponent, the total score has gone OVER all 12 games. In the Buccaneers' last five games played in October, the total score has gone OVER.
The Chicago Bears are 4-12 ATS in their last 16 games. The Bears are 4-1 straight up in their last 5 games played. In the Bears' last 7 games at home, the total score has gone UNDER in 6 games. The Bears are 7-1 straight up in their last 8 games against an NFC opponent. The Bears are 1-6 in their last 7 games played in October. In Chicago's last 10 games played as the underdog team, the total score has gone UNDER in 7 games.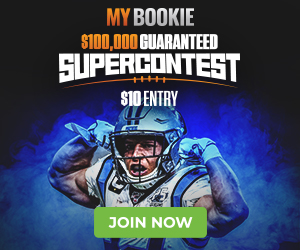 Quarterbacks
Tom Brady has completed 65% of his passes in each of his last three games and seen both his passing yards and touchdowns increase each week. This was capped off with a 5 TD performance from the future first-ballot hall-of-fame quarterback against the Chargers last weekend. Brady is excelling with an improved supporting cast when compared to his skilled position weapons in New England last year. PlayerProfiler grades Brady's supporting cast efficiency to be +7.83 (No. 12), an improvement from Brady's 2019 Patriots' -0.86 (No. 17). Brady is nearly doubling the number of deep ball attempts per game that he throws this year (5.8). Another intriguing development is an improvement in Brady's play-action completion percentage. Last season it was at 63.0-percent (No. 28), but this season it has improved to 70.8-percent (No. 10).
The more things change, the more they stay the same. Brady has targeted running backs 33-percent of the time the past three weeks. Only the Saints and Packers target the running back position more. Targeting the running back position frequently comes at the cost of the target rate to wide receivers. Buccaneer wide receivers combine for a 46-percent target rate, well below the 58-percent league average. The Bears pass defense will be a formidable challenge to Brady. They are a top-5 pass defense against running backs and wide receivers in the past three weeks and remain a top-5 DVOA pass defense on the season. Another thing to watch from Brady against the Bears on Thursday: Brady's pass protection versus the Bears' pass-rush. The Bears' 33-percent pressure rate is No. 4 in the NFL and Brady's 32.0-percent completion percentage while under pressure is No. 24 in the NFL.
Nick Foles returned to the starting lineup for the first time since Gardner Minshew and Minshewmania ran wild on him last season. Facing the No. 2 DVOA pass defense, Foles finished with under 250 passing yards and only 1 touchdown against the Colts. This week he goes against the No. 4 DVOA pass defense. Brutal. PFF has the Buccaneers as the worst fantasy matchup for quarterbacks. Foles has only thrown 71 passes this season (a small sample size), but an interesting matchup to watch in this game is the deep throws. Foles is No. 12 in the NFL in deep ball attempts and No. 7 in air yards per attempt. On the other side of the field, the Buccaneers allow wide receivers 9.7 yards per pass attempt (No. 26). Last week, both Allen Robinson and Darnell Mooney had over 100 air yards against the Colts. Foles is a gunslinger and the Bears' chances of upsetting the Buccaneers will depend on if he can make the deep throws against this stout Buccaneers defense.
Running Backs
On a short week, don't expect Leonard Fournette to play after missing last weekend's game and both practice sessions before Wednesday. Joining Fournette as an unlikely candidate to play is LeSean McCoy, who injured his ankle against the Chargers and hasn't practiced this week. Special teamer Kenjon Barner was busted today with a PED violation (waiting to confirm if it actually enhanced his performance). That means the backfield is down to two players: incumbent Ronald Jones and rookie third-rounder Ke'Shawn Vaughn. Jones put up a ludicrous pass-catching line last week: 6 catches (9 targets) for…17 yards. Vaughn exceeded Jones' pass-catching production on a third of the targets.
Did you miss out on starting Ronald Jones last week when he put up 128 yards from scrimmage on 26 touches? Starting him this week won't fix the missed opportunity from last week. On top of that, the Bears defense has a lower success rate allowed on opposing run plays than any of the Buccaneers' previous opponents. It'll be touchdown or bust for Ronald Jones for fantasy owners starting him. Ke'Shawn Vaughn is a FLEX dart throw for desperate owners. Hopefully, you have options to start over Vaughn, but he is worth watching and needs to be picked up for future matchups. Jones' 3 drops on 18 season targets along with his abysmal 4.8 yards per reception (second-worst among qualified running backs) open the door for Vaughn to steal pass-catching work from Jones as early as this TNF game. If limited to 1st and 2nd down work in this game, Jones will suffer not only from a lack of volume but also efficiency too. Only six defenses allowed a lower success rate to opposing run plays on 1st and 2nd downs. Avoid Jones and monitor Vaughn's workload and performance. Bold prediction, Jones plays under 50% of the snaps despite Fournette missing the game.
In their first game since losing scatback Tarik Cohen to a torn ACL, David Montgomery played the role of a workhorse running back and played on 85-percent of the Bears' offensive snaps. In the prior three weeks, Montgomery had hovered around 50-percent snap share. While his counting stats weren't impressive (16 touches for 57 yards), going beyond the box score revealed that Montgomery is set up to produce big fantasy numbers any week now. He ran 35 routes against the Colts last week which matched the previous two games' routes run combined.
David Montgomery's improvement in the passing game is evident by his 10.4 yards per reception (No. 4 among running backs), up from 7.4 in 2019. He is averaging twice as many targets this season as last season too. The Tampa Bay Buccaneers' pass defense forces passing targets to be funneled to the running back position; the 28-percent target rate is well above the league average of 20-percent from the past three weeks. The Buccaneers are the No. 2 DVOA run defense in the NFL. Montgomery will have to take advantage of the Buccaneers' 7.1 yards per pass attempt to the running back position (No. 24) to be productive this week.
Wide Receivers
As of this writing, I expect Mike Evans, Scotty Miller, and Justin Watson to play in this game and Chris Godwin to miss the game due to injury. The projected outside starting receivers (Evans, Miller) are going to face a nightmare-ish cornerback duo opposite them. Kyle Fuller (lined up at LCB 91-percent of the time) and rookie Jaylon Johnson (lined up at RCB 93-percent) are both top-5 among cornerbacks in catch percentage allowed (both allow under 50-percent catch rate). That's a tough matchup for healthy wide receivers but, as mentioned earlier, this receiving core is less than 100-percent coming into this game on a short week. Fuller and Johnson excel this season at sticking with their receivers; both cornerbacks average less than 1 yard of target separation when passes arrive at wide receivers they guard.
Which Mike Evans are fantasy owners going to get? In odd weeks, Evans has 3 catches (8 targets), 4 yards, 3 touchdowns. In even weeks, he has 14 catches (18 targets), 226 yards, 2 touchdowns. Evans' league-leading 5 touchdowns and 29.4-percent touchdown rate have him outside the top-12 WRs. Evans isn't a target hog; his 11.9-percent hog rate is No. 66 among receivers. However, with Chris Godwin and O.J. Howard out I'd expect Evans to be involved heavily and receive 10 targets and finish with 4 catches for 75 yards. Avoid Scotty Miller. Miller will primarily be on the outside against Kyle Fuller and Jaylon Johnson. He has only played 30 slot snaps (19.6-rate, No. 70). Meanwhile, Watson will face Buster Skrine in the slot in 3WR sets. Brady, unlike predecessor Jameis Winston, isn't going to force the ball to receivers if they aren't open. Watson has a better chance of getting open against Skrine (1.39 yards per route covered) than Miller does on the outside.
The Chicago Bears have a stunning, almost unbelievable, stat regarding their passing offense. In both 3rd and short (less than five yards) and 3rd and long (5+ yards) situations, the Bears are dead last in BOTH yards per pass attempt to the wide receiver position over the past three weeks. Oddly enough, the Tampa Bay Buccaneers are great in third and short situations against wide receivers (No. 6), but almost helpless against wide receiver passes on third and long situations (No. 31). The struggles that the Buccaneers defense has against allowing large yards per pass attempt to wide receivers has me believing that Darnell Mooney and his 4.38 speed is set to go over the century mark in receiving yards in this game. I know it's bold, but there's a pattern of the Buccaneers struggling with fast wide receivers/tight ends on teams:
Week 1: Jared Cook (4.50 speed): 5 catches for 80 yards (season-best 71 air yards)
Week 2: Robby Anderson (4.41 speed): 9 catches for 109 yards
Week 3: Noah Fant (4.50 speed): 5 catches for 46 yards (season-best 76 air yards)
Week 4 Jalen Guyton (4.44 speed): 72-yard touchdown catch
Allen Robinson is top-10 in both receptions and receiving yards and is averaging an incredible 120.2 air yards per game. In this game, I'd expect the Buccaneers to put their best coverage corner on him to try to contain him. The Buccaneers have a good, young cornerback group and Carlton Davis is best equipped to stop Robinson. Davis allows 0.82 yards of target separation when the pass arrives to wide receivers he covers (No. 11) and allows a passer rating of 75.2 when targeted (No. 15). Davis has 5 pass break-ups (No. 4) and allows 6.6 yards per target. This season, Davis has done a fantastic job containing Michael Thomas (4/18/0 on 4 targets allowed) and Keenan Allen (4/35/0 on 7 targets allowed). Robinson will have his hands full. Coming into this game Robinson has 17 catches for 224 yards on 23 targets in his last two games. I'm predicting a quiet game for Robinson: 5 catches and 60 yards on 9 targets.
Tight Ends
Rob Gronkowski is the matchup to target in the passing game for the Buccaneers this week. One week after putting a top-12 TE week (6/48/0 on 7 targets), Gronkowski had a disappointing 1/29/0 on 3 target stat line against the Chargers. However, a couple of things that don't show up in the box score stood out. One, Gronkowski's 32 routes run was a season-high and increased for the third straight week. The other notable thing in his performance was his season-best 61 air yards. Air yards are the total distance traveled by all targets and Gronkowski's 147 air yards on the season is No. 14 among tight ends. 112 of those air yards have come from the past two weeks. This week, Gronkowski has PFF's third-best matchup advantage matching up with Bears' linebacker Roquan Smith. A great defensive matchup + an unfortunate injury to O.J. Howard has opened the door for Gronkowski to have a fantasy-relevant performance this week with an expanded role in the passing game.
This past offseason, the Chicago Bears were ridiculed for signing Jimmy Graham to a two-year, $16 million contract. Through four games, the Bears are utilizing Graham in the perfect role. On the season, Graham is top-10 among tight ends in targets, receptions, slot snaps, red-zone targets, and routes run. Unlike the Seahawks and Packers before them, the Bears are utilizing Graham solely as a receiver, not a blocker. The Bears are rewarded for their smart utilization of Graham by rostering a top-10 fantasy tight end in the NFL.
This week, Jimmy Graham's primary coverage is going to be from Buccaneers' linebacker Lavonte David. David is graded very highly by PFF (88.5) and his 0.53 yards per route covered is second-best among linebackers in the NFL. David also allows the second-fewest fantasy points per route covered (0.14). On the season, David has been targeted 16 times and has allowed 12 receptions for 76 yards (only 18 air yards). The Buccaneers' defense has faced Noah Fant, Hunter Henry, Jared Cook, and Ian Thomas this season. Cook was the only one to have a top-12 performance and he finished as a low TE1. Graham's bounce-back season is a great story, but avoid starting him this week.
Defense/Special Teams
The Tampa Bay Buccaneers are a top-5 DVOA defense against the run and the pass. On top of that, they have forced two or more turnovers in each of their last three matchups. When paired against a gunslinger in Nick Foles that isn't afraid to put the ball in danger's way while trying to make a big play, I like this matchup for the Buccaneers defense.
The Chicago Bears DST is a sneaky play as well. Their cornerback duo of Kyle Fuller and Jaylon Johnson is playing well to start the season and the front seven is healthy and lead by talented rusher Khalil Mack. This game feels like a trap game. Brady coming off of a 5 TD game where he rallied the Buccaneers to a victory after trailing by 17 points in the first half. The Buccaneers also have to travel to Chicago, while the Bears hosted the Colts this past weekend in Chicago. That's an extra day of preparation/planning that the Bears had over the Buccaneers.
Final Thoughts
The Buccaneers were able to overcome a 24-7 deficit last week against the Los Angeles Chargers, but the Bears have the type of defense to prevent a collapse like that from occurring. For betting, I like the Bears as a home underdog. I'll take 4.5 points with the Bears at home. Football doesn't have to be hard. Besides being at home, the Bears are also fully healthy while the Buccaneers have ailing wide receivers and injured running backs. For the over/under, I'm going to go with the under. I think the Bears will struggle to maintain drives with their weakness of converting third downs (33.9-percent, second-worst) and the injured offensive weapons will make it difficult for the Buccaneers to maintain their 30 points of offense that they average. Bears 20-17.
Aaron Stewart has been playing fantasy football since his teenage years. The game has developed for him from fun pastime to a lifetime passion that he shares with his friends and family. He started a dynasty league for his home league members a few years ago and finds people that have never played fantasy football before and helps them start new leagues each year. In 2020, Aaron started writing articles with his first published article covering Jonnu Smith appearing on PlayerProfiler