Adam Gase's current team and his opponent that he coached for once upon a time are going head-to-head with 0-3 records. It would be fitting that a loss to the team where he made a name for himself and has allowed him multiple head coaching opportunities because he coached Peyton Manning (didn't you know?) may finally end this 1+ year failed experiment in New York. We've reached the point of the NFL season where TNF has become a purgatory where we pay for our football sins so that we can continue to have football during a pandemic. Get ready for a TNF game where a 3rd string quarterback and Sam Darnold lead two bottom-dwelling offenses against one another. I've done my best to break down each matchup in this game and provide readers an expectation of what they should see for their fantasy players in this game.
– THURSDAY NIGHT FOOTBALL PREVIEW –
Denver Broncos (0-3) at New York Jets (0-3)
Spread: Broncos -3 | Over/Under 39.5
Vegas Odds
The Denver Broncos are 10-5 ATS in their last 15 games. In the last seven matchups with the New York Jets, the Broncos are 5-2 ATS. The Broncos are 6-1 ATS in their last 7 games played in October. In their last 6 games on the road, the Broncos are 1-5 straight up. In the Broncos' last 20 games against AFC competition, the total score has gone UNDER 15 times. In their last 7 games playing on the road against the Jets, the total score has gone OVER 6 times.
The New York Jets are 2-6 ATS in their last 8 games. The Jets are 1-5 ATS in their last 6 games played in October. The total has gone UNDER in 6 of the Jets' last 9 games. The Jets are 4-1 straight up in their last 5 games played at home. In their last 8 games against AFC competition, the total score has gone UNDER 6 times.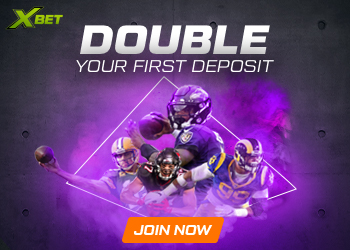 Quarterbacks
Brett Rypien, the 2nd-year pro quarterback, will be making his first career start against the New York Jets. This past Sunday was the first time that NFL fans got to see Rypien play in a regular-season game, so there isn't much statistical analysis and tendencies that can be pointed out about Rypien regarding this matchup. As a four-year collegiate quarterback at Boise State, he displayed an ability to accurately deliver the ball as he completed 62-percent or more of his passes in each season and threw only 29 interceptions on 1617 pass attempts (1.79-percent). As an athlete, his 115.8 Burst Score (73rd-percentile) and 11.39 Agility Score (61st-percentile) reveal him to be a good athlete at the quarterback position. However, don't expect him to be a dual-threat QB option in fantasy football. The most rushing yards he finished within a season is 12 yards.
It's fortunate for Brett Rypien that his opponent this week is the New York Jets and their still-employed head coach. The Jets have the league's 31st ranked DVOA pass defense.
In last week's game, Rypien threw 9 passes. All nine passes were deemed to be short passes according to SharpFootballStats. Though it is a small sample size, the throwing preferences of Rypien showed two significant trends. One was the aforementioned trend of throwing short passes. The other trend is that he only threw the ball to the right side of the field 11-percent of the time. For comparison, Rypien threw to the middle of the middle 44-percent of the time and to the left 44-percent of the time as well. This is a contrasting trend when compared to Drew Lock and Jeff Driskel's pass-direction tendencies in the first three games.
Sam Darnold is great whenever he has a clean pocket to throw from. His 86.3-percent Clean Pocket Completion Percentage is No. 4 on the season. It's a shame that a clean pocket doesn't exist for long stretches for him. His 72.7-percent Protection Rate is second-worst in the NFL. Darnold doesn't perform well under pressure either. His 23.7-percent Pressured Completion % is No. 30 in the NFL. Darnold is near the bottom in the league in red-zone completion, deep ball completion, and play-action completion percentages. One intriguing matchup will be the porous offensive line pass protection of the Jets as they go against PFF's lowest projected pressure rate from Denver's defensive line. This positional matchup between the Jets' offensive line and the Broncos' defensive line will decide if the Jets passing offense will have a chance for the first time this season.
Running Backs
After back-to-back games of 80+ yards from scrimmage and a touchdown in each game, Melvin Gordon was game-scripted out of last week's game against the Tampa Bay Buccaneers. With a young quarterback making his first career start, expect the Broncos to establish their ground game early in a matchup between two bottom-three DVOA offenses. In 2020, the Broncos have had the LOWEST success rate passing the ball in the first quarter, while running the ball 51-percent of the time. Only five teams in the NFL run the ball at a higher rate in the first quarter. As discussed earlier, the New York Jets have a horrendous DVOA pass defense. However, the Jets' DVOA run defense is top-3 in the league. Their 33-percent success rate against the run allowed is second best in the league. The playcalling tendencies of the Broncos appear to predict a heavy workload on the ground for Melvin Gordon, while a stout run defense implies that the workload will inefficient. Melvin Gordon will break the 20 carry mark for the first time this season but expect Gordon's rushing yard average to stay below 4.0 YPC in this game.
The Denver Broncos target their running backs at a 15-percent rate, below the 20-percent rate that is the average in the NFL. On the other side of the field, the New York Jets allow the sixth-highest target rate to opposing running backs (26-percent). The Jets allow a success rate of 56-percent of pass plays to opposing running backs. With Melvin Gordon coming off a six target game and Phillip Lindsay limited with a foot injury, look for Gordon to exceed the 15.7-percent target share he received last week against the Tampa Bay Buccaneers. For comparison, the Buccaneers were one of the five teams that allowed a higher target rate to running backs than the Jets.
The New York Jets 3.6 YPC is the third-worst in the NFL. For a third consecutive week, the Jets will face a DVOA rushing defense that is in the top half of the NFL. Frank Gore is the primary rusher in the backfield, but he has barely topped 60 yards from scrimmage in back-to-back games, despite receiving 21 and 16 touches collectively. Making matters worse, Gore is prone to be game-scripted out of matchups because of his lack of involvement in the passing game. Last week both Lamical Perine and Kalen Ballage both exceeded a 30-percent snap share. Ballage lead the Jets in targets (5) and receptions (5) while finishing second in receiving yards (44) last week against the Colts in comeback mode.
The Denver Broncos passing defense is good at not allowing opposing running backs to succeed in the passing game. The Broncos' 17-percent of opposing team's targets allowed the running back position is under the league average of 20-percent. The 35-percent success rate of pass success allowed to running backs and 4.3 yards allowed per target to opposing running backs are both top-seven defensive numbers. Because of the Broncos defensive success in this department, don't expect the Jets running backs to receive a combined 8 targets this week like they did last week. Also, don't expect to see Kalen Ballage or Lamical Perine make much of an impact in the TNF game.
Wide Receivers
The Denver Broncos run 11 personnel (3WR sets) 76-percent of the time this season. That's the fourth-highest rate in the NFL. Losing Courtland Sutton did not negatively affect the Broncos use of 11 personnel. In week 3, the Broncos had the fourth-highest rate of running 11 personnel (83-percent). The Broncos will utilize Jerry Jeudy, K.J. Hamler, and Tim Patrick heavily with DaeSean Hamilton serving as the primary backup wide receiver. Jeudy has, rightfully, been the primary target of the trio of starters, followed by Hamler, and then Patrick. The Broncos are facing a defense that struggles against wide receivers. The Jets pass defense has allowed a 64-percent pass success rate to wide receivers (No. 30) and is a bottom-third defense in yards allowed per attempt to wide receivers (8.6 yards).
The main WR/CB matchup to exploit in TNF is Jerry Jeudy vs. Brian Poole in the slot. Both players play at least 80% of their snaps in the slot. Among starting wide receivers, Jeudy has the sixth-highest % of targets per route in the NFL (27-percent) and he averages 1.94 yards per route run. On the other side, Poole is one of the heavily targeted corners in the NFL (21-percent). Poole has not been tested much in the last two weeks (Trent Taylor, Zach Pascal), but struggled when he went against Cole Beasley and his 17.2-percent Hog Rate (No. 15). In that game, Poole was thrown at 10 times and the Bills converted 9 catches for 81 yards. Beasley had 58 of those 81 yards. Jeudy presents a similar challenge as Beasley; Jeudy's 17.8-percent Hog Rate is No. 11 and he is a better athlete in the slot when compared to Beasley. Look for Jeudy to have his first fantasy-relevant performance of the 2020 season. My prediction: 6 catches (8 targets), 65 yards, and a touchdown.
Breshad Perriman. OUT. Denzel Mims. OUT. Jamison Crowder. Questionable and has missed the last two games with a hamstring. Chris Hogan. Questionable. The only healthy receivers that San Darnold has are Braxton Berrios and Josh Malone. Malone's performance last week against the Colts was reminiscent of five-year-old children during their soccer games. There was a bunch of movement, but no production (66-percent snap share, 0 targets). Berrios has been the No. 1 receiver for the Jets on the season, but if Crowder plays it cannibalizes Berrios' role as the slot receiver.
I still believe that Braxton Berrios, even in a reduced role, is the ONLY Jets receiver that can be started this week. He has been able to create separation (2.33 yards, No. 16), has a true catch rate of 100-percent (10 targets were deemed catchable), and the Broncos slot corner, Essang Bassey, is a favorable matchup for Berrios according to PFF. Bassey just came off a game where he allowed 6 catches for 107 yards and was responsible for allowing a touchdown.
Tight Ends
Noah Fant has to be licking his lips going into this matchup. In the past two weeks, the New York Jets have allowed Jordan Reed (7/50/2 on 8 targets) and Mo Alie-Cox (3/50/1 on 3 targets) to put back-to-back top-6 tight end weekly performances. That's not even the craziest part of this. Reed and Cox combined for 25 routes run. On 25 routes run, the athletic tight end duo was targeted 11 times (44-percent!), averaged 4 yards per route run, and scored on 12-percent of their routes run. Fant is averaging 31 routes run per game. Noah Fant is the one player in this entire game that I'm starting with 100-percent confidence. My bold stat line for Noah Fant is 7 catches, 90 yards, 1 touchdown.
The New York Jets average 3.5 yards per target when they target the tight end position. This does not bode well for Ian Hartitz's favorite late-round tight end target, Chris Herndon. The Jets' inability to block has forced Herndon to stay in-line and block at a 23-percent rate on the season (No. 3). Herndon is averaging an abysmal 3.9 yards per target and 0.21 fantasy points per route run. Brighter days are ahead for Herndon, but the breakout performance will have to wait for another week. He is top-10 among tight ends in Hog Rate and Air Yards Share on the season. The Broncos allow a higher target rate than any of the Jets' previous three opponents (26-percent) and are near the middle of the league in success rate allowed and yards per target allowed to opposing tight ends. Look for Herndon to exceed his combined reception total from the previous two weeks (4 catches) and exceed his best-receiving yard performance on the season (37 yards). If he achieves both predictions, then he will become a fantasy relevant tight end option for this season going forward.
Defense/Special Teams
As mentioned earlier, both defenses are going against bad DVOA offenses. The Denver Broncos and New York Jets are bad at BOTH running and passing according to DVOA. The Jets passing defense is exceptional at stopping the run but is prone to giving up big passing players, specifically to tight ends. The Broncos passing defense is only slightly better than the Jets and their rushing defense is middle of the pack according to DVOA. Sam Darnold is coming off of a multiple pick-6 performance AND took a safety too. However, the Broncos' bottom pressure rate % from their defensive line makes it unlikely to stream their defense against the Jets horrible offense. As for the Jets defense, the Jets aren't able to run the ball effectively enough to maintain the time of possession advantage to hold a lead. Neither defense is attractive this week, but in a low scoring game, I'll take the Broncos defense over the Jets defense in fantasy football.
Final Thoughts
These are two bad teams and I don't like picking the road team as a 3-point favorite, but I like the Broncos chances of bouncing back from an 18-point beat down from the Buccaneers more than the Jets rallying around Adam Gase. I'll admit that my game prediction is narrative-driven, but let's see one more multi-touchdown loss for the Jets so that they can fire Gase and give their intern head coach a long time to prepare for Kyler Murray and the Cardinals in Week 5. I'll take the Broncos and the under in this game. Bonus OU: the shot intake while watching this game is set at 3.5. Although this is a high number, I'm taking the over on this. Five shots while watching this game is reasonable and needed. Broncos 23-10.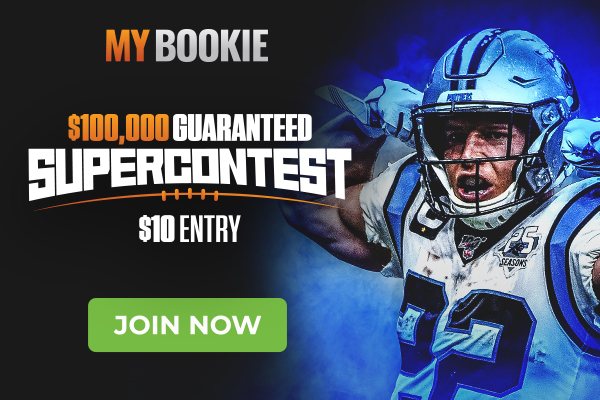 Aaron Stewart has been playing fantasy football since his teenage years. The game has developed for him from fun pastime to a lifetime passion that he shares with his friends and family. He started a dynasty league for his home league members a few years ago and finds people that have never played fantasy football before and helps them start new leagues each year. In 2020, Aaron started writing articles with his first published article covering Jonnu Smith appearing on PlayerProfiler