Two winless Ohio teams meet in Cleveland this week to try to avoid the dreaded 0-2 start and claiming sole possession of last place in the NFL for the next couple of days after the game. Cincinnati managed to bungle another game by having their kicker get a leg cramp on a potential game-tying field goal with two seconds left. You can't make this up. Meanwhile, the Browns are returning home after a receiving a pounding from big brother Baltimore. Both the Browns and the Bengals committed multiple turnovers in their games and out penalized their opponents in week 1. Week 2 will be a competition of which team doesn't shoot themselves in the foot.
– THURSDAY NIGHT FOOTBALL PREVIEW –
Cincinnati Bengals at Cleveland Browns
Spread: Browns -6 | Over/Under 43.5
Vegas Odds
It's been seven years since the Bengals played the Browns in Cleveland during September. In five of the last six years, the matchup in Cleveland was held in December. The Bengals are 5-1 ATS in their last 6 games playing the Browns in Cleveland. The Browns are 1-5 ATS in their last 6 games. The total score has gone OVER in 4 of the last 5 games between the Browns and the Bengals. The total score has gone OVER in 4 of the last 5 games for the Browns when playing as the favorite. This includes the two games the Bengals and Browns played against one another last season. The total has gone UNDER in each of the last 5 games that Cleveland played on Thursday.

Quarterbacks
Joe Burrow would be smart to follow what Lamar Jackson did last week and avoid throwing towards Denzel Ward (10% target rate on 30 passing routes). Even though Ward allowed 100-percent completed passes thrown his way (3 catches), only 32 yards were allowed including no YAC. Terrance Mitchell was serviceable last week filling in on the outside. He played 100-percent of the Browns' 59 defensive snaps (along with the other three starting members in the secondary). Despite being a fill-in on defense, he was only targeted 13-percent on his 30 passing routes and receivers finished with 4 catches for 44 yards.
The Cincinnati Bengals placed one of their starting offensive linemen, Xavier Su'a-Filo, on IR heading into the Thursday Night Football game. An already porous offensive line now just got weaker. Projected starting guards, Michael Jordan (not that guard) and Billy Price, PFF ranked as bottom-six guards in the league last season. Look for Joe Burrow to check down to his running backs Joe Mixon and Giovani Bernard the same, if not more, times than he did last week. With Denzel Ward locking down the one side of the field, I expect Burrow to throw short, quick passes since his offensive line is unlikely to help him out in this game.
SFBX teams that started Baker Mayfield don't need to be reminded how bad he was last week against the Baltimore Ravens. The Cincinnati Bengals defense would have been a more preferred defense for Mayfield to face in week 1 while learning a new offense. In his career, Mayfield has passed for 250+ yards AND 3+ TDs in three of the four games. If Mayfield had his starting tackles, Jack Conklin and Jedrick Wills, he would have the protection needed to destroy this secondary. Unfortunately, one or both of his tackles could miss the game. Wills has been limited all week and Conklin hasn't practiced at all on Monday or Tuesday.
Because of these injuries, I expect the Cleveland Browns to establish the run and take advantage of the Bengals injuries along the interior defensive line. Not only that, I predict that Mayfield will average 8 yards per pass attempt (he averaged 4.85 last week) because the Browns will establish the run and set up the play-action. Last season in Minnesota, a Kevin Stefanski-led offense used play-action on 31.4-percent of Kirk Cousins' dropbacks. That was the fifth-highest mark in the NFL last season.
Running Backs
Joe Mixon had one play on 20 touches that went longer than seven yards. Yikes. The Bengals have the 19th ranked run-blocking offensive line. Mixon's offensive line woes will hinder him from being a productive rusher this week. The Cleveland Browns were able to hold Lamar Jackson and the Ravens rushing offense to 108 rushing yards on 29 carries. Non-Lamar Jackson rushers averaged 2.86 yards per carry. The defensive line is healthy and is expected to dominate a weakened Bengals offensive line. For Mixon to have fantasy success this week, it will have to be through the passing offense.
In 2019, the Browns allowed an average of 7.2 yards per pass attempt to running backs (No. 27). Last week, Joe Burrow targeted his running backs 7 times. Fantasy gamers groan because Giovani Bernard is in the backfield and he seems to receive 4+ targets in games while Mixon is lucky to receive 2. Things could change as soon as this game though. In week 1, Mixon ran more routes (17) than Bernard (12). 4+ targets for Mixon is a reasonable expectation in this game.
The Cleveland Browns backfield is a mess for fantasy gamers. Nick Chubb and Kareem Hunt are both talented running backs that cannibalize each other's fantasy value. Chubb is the more talented rusher of the two, while Hunt is superior in the passing game. Chubb fantasy owners saw their 2020 seasons flash before their eyes when Hunt not only outperformed Chubb in the receiving game but he also out carried and outgained Chubb in the running game. After reviewing the game log and play-by-play, it appears that it was a case of negative game script forcing the Browns to rely on the pass-catcher of the duo.
Nick Chubb is a touchdown-dependent fantasy running back this week because he is unlikely to exceed two targets. The Cincinnati Bengals rushing defense struggled to contain Austin Ekeler and rookie Joshua Kelley on the ground last week as both players averaged 4.4 YPC or more. The Bengals' base package is their nickel package, meaning they start only two linebackers. In 2019, Chubb averaged 6.1 YPC when facing six or fewer defenders in the box. Chubb will surpass the 100-yard rushing mark while averaging over 5 YPC.
Wide Receivers
Greedy Williams (shoulder) and Kevin Johnson (lacerated liver) have not practiced on Monday and Tuesday and aren't expected to play on Thursday night. Without their #2 and #3 cornerbacks available, the Browns will have Terrance Mitchell line up opposite from Denzel Ward and Tavierre Thomas come in on nickel defense situations. For people unfamiliar with Thomas, he came into the 2020 season with 552 snaps on special teams and only 20 snaps on defense in his first two seasons. In last week's loss to the Ravens, Thomas played 28 snaps and gave up 3 catches for 55 yards on 3 targets while being targeted 19-percent of the time. Lamar Jackson had a perfect QB rating of 158.3 when targeting WRs against Thomas.
Tavierre Thomas allowed Willie Snead to go for 3 catches for 55 yards and a touchdown when they matched up in the slot last week. Tyler Boyd is a START this week. Last week's 4/33/0 stat line was disappointing for fantasy owners, but the encouraging thing is that Boyd went from 0 targets in the first half to 5 in the second half, including 3 targets in the final 15-play series from the Bengals as they attempted to tie the game. I'm predicting 9 targets for Boyd and 6+ catches as Boyd feasts against Thomas like Snead did last week.
For the Cleveland Browns passing offense, I'm STARTING Odell Beckham this week with 100% confidence. Forget about the 3/22/0 stat line last week. The Browns are going from one of the league's best defenses in the Ravens to one of the league's worst in Cincinnati. Beckham saw 10 targets and over a 25-percent target rate last week. Jarvis Landry sat out of practice on Tuesday. While it appears that it is for maintenance purposes, it's still a reminder that Landry is playing on a bad hip.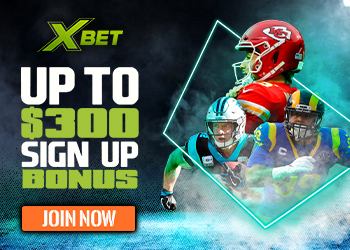 Outside of Landry, there isn't much competition for targets. David Njoku is on IR with an MCL sprain. Austin Hooper was targeted twice by Baker last week and Kevin Stefanski's offense, despite featuring two tight end sets, doesn't make tight ends fantasy relevant. KhaDarel Hodge was the third receiver last week, but he is more likely to make impactful plays on special teams then he is on the offense. In a week filled with circulating rumors of Beckham and the Browns heading towards a divorce, it would be fitting of the Browns to get a big game from Beckham. The Bengals gave up massive plays to the Chargers' conservative offense. As mentioned earlier, the Chargers had five 15+ yard pass plays on 30 pass attempts. My Prediction: Odell puts up a top-12 WR performance this week, including one of his passes exceeding his 22-yard performance from last week.
Tight Ends
C.J. Uzomah is more than likely available on your waiver wire. If you're streaming tight ends the question becomes: is Uzomah a streamable tight end this week? The answer is no. Uzomah is coming off a week 1 performance of 4/45/0 and his 45 yards exceeded all except two weekly receiving yard performances from last season. Mark Andrews had 5 catches for 58 yards and two touchdowns on 6 targets against the Cleveland Browns in week 1. Andrews, however, had nearly double the target rate in his game than Uzomah had for the Cincinnati Bengals. If you're playing Uzomah you're hoping he scores a touchdown to return value. Looking at 2019, Uzomah had 1/4/0 in the first matchup and 5/25/1 in the second matchup. On the season, he averaged less than five yards per catch against the Cleveland Browns. There are players with higher floors and at least the same upside as Uzomah that you can start instead.
Sorry to disappoint you, Austin Hooper fans. This game will NOT be the game that you can start Hooper. Hunter Henry had a solid 5/73/0 stat line against the Bengals defense, including two 20+ yard plays, and barely missed out on scoring a touchdown. Henry's production was a product of the Chargers feeding 25 of their 28 targets to three players. Austin Hooper was one of three tight ends to catch a pass for the Browns last week.
Stefanski's 12 personnel preference means that tight end production will be split between multiple tight ends. Vonn Bell is predicted to be the primary cover for Austin Hooper; I can see Hooper getting a big receiving play on Bell just as Henry was able to. However, outside of scoring a touchdown, Hooper will have a lackluster fantasy football performance.
Defense/Special Teams
I'm going to group both DSTs of the Cleveland Browns and Cincinnati Bengals into the same paragraph. Do NOT start either DST in fantasy football. Both teams are predicted to be bottom-5 defenses according to the DVOA provided by Football Outsiders. The Cleveland Browns cornerbacks and linebackers are dealing with multiple injuries that will benefit Joe Burrow in his second professional football game. The Bengals are expected to be without Geno Akins in the middle of their defense. Even worse, his backup, Mike Daniels, has missed practice on Monday and Tuesday. The Bengals may have to start a third-string player on their defense on Thursday.
In a moment that makes casual fans go, "of course they did that," the Bengals claimed kicker Austin Seibert, who was released by…the Browns. At least his calves work. If I'm forced to pick one of these horrendous defenses, I'll choose the Cleveland Browns. They have a strong advantage in the trenches. The defensive line, led by Myles Garrett, could sack rookie Joe Burrow 3+ times and pressure him into a couple of turnovers as he plays his first career short week game.
FLEX Dart Throw
Harrison Bryant – With David Njoku now on the IR and the Browns lacking a third wide receiver of significance, Harrison Bryant is positioned to secure a bigger role in Kevin Stefanski's 2TE sets. Bryant received one target in each of the first two Browns series and received his targets before Austin Hooper and Njoku received their first target.
Final Thoughts
The Cincinnati Bengals have been a 6+ point underdog team on the road three times in September from 2017-2019. They went 3-0 ATS in those games. The Cleveland Browns give me no reason to trust them as a 6-point favorite. They were 4-7-1 last season ATS as a favorite. I cannot take the Browns as a near one touchdown favorite going against a team that plays them twice a season and is familiar with their players and their tendencies.
My prediction for this game is that the Cleveland Browns will rely on the running game early in the game and try to control the time of possession to hide their weak pass defense. The Browns running a slower pace game will cause the UNDER to hit in Thursday Night Football this week. Browns 21-17.
Aaron Stewart has been playing fantasy football since his teenage years. The game has developed for him from fun pastime to a lifetime passion that he shares with his friends and family. He started a dynasty league for his home league members a few years ago and finds people that have never played fantasy football before and helps them start new leagues each year. In 2020, Aaron started writing articles with his first published article covering Jonnu Smith appearing on PlayerProfiler