Super Bowl Predictions
The Gridiron Experts staff have come together to share their Super Bowl Predictions along with offer some insight into why they think they can accurately predict Super Bowl LIV. We also have a follow-up question for the team about which is their favorite Super Bowl LIV Prop Bets.
Who Do You Think Wins Super Bowl LIV and Why?
Brad Castronovo – Andy Reid finally has another chance to win the big game. This time, he's got a transcendent talent at the QB position, and a very potent offense surrounding him. Obviously, the San Francisco defense has proven to be formidable thus far this year as well. I expect the Chiefs to find ways to score, especially with the amount of speed they have on the outside. Tyreek Hill, Sammy Watkins, and Mecole Hardman will have their afterburners on display in Miami, and in the meantime, Travis Kelce will find seams across the middle of the field. San Fran will have to limit these speedsters, as their DBs aren't exactly the fastest. Robert Saleh will have to find the right antidote to slow this KC attack down. Certainly, a pass rush would be helpful, but you also have to watch when Mahomes breaks contain, as he can rip off 10+ yard scrambles at any given moment. If Kansas City scores points at the rate I'm expecting them to; it might be difficult for the 49ers to lean on their explosive run game. Therefore, we might see Jimmy Garoppolo throwing the ball more than he's used to. If San Fran can run the ball effectively and keep the game close throughout, then they stand a chance. I do believe that this will be a close game that could come down to the final few possessions. In that case, I have to lean towards the team with the better QB. I trust Mahomes to find Kelce & Co. late and make the clutch throws needed to get Reid his Super Bowl. My Super Bowl LIV Prediction: Chiefs 31-27
Aaron Schill  The first thing that comes to mind with this Super Bowl matchup is Patrick Mahomes and this electric Chiefs offense going up against the stout 49ers defense. In reality, I think the biggest factor in this matchup is going to be finding out just how good Jimmy Garoppolo really is. Many fans and analysts have talked about Garoppolo being just a game manager or being someone that can be easily replaced. I think he is going to need to show everyone if he has what it takes to lead an offense and put up enough yards and production to keep up with Kansas City. The Chiefs are going to put points on the board, that's a given. The 49ers defense is good, but this Chiefs offense is no joke, and the weapons are adamant to defend against. Mahomes is on absolute fire lately, and I expect him to continue producing. The Chiefs run defense has been questionable this year, and the secondary isn't the best either. Garoppolo is going to need to carry this 49ers team. Thankfully, the 49ers shouldn't have too much of a problem with their rushing attack, which again comes back to Garoppolo needing to really prove that he is not just a game manager on a team with a great defense, but a playmaker and someone that opposing defenses fear. My Super Bowl LIV Prediction: Chiefs 34-30
Mike Rigz -This game isn't about the Chiefs offense versus the 49ers Defense, despite that being the focal point of most Super Bowl preview articles. For me, this game comes down to stopping the 49ers rushing attack. When we think of the Chiefs, we think of Mahomes and a team that can easily score points, but the Chiefs quietly ranked 9th overall in points against in the regular season. They also ranked 8th against the pass. However, it's the Chiefs run defense that was their weakness throughout the regular season, and as we've seen over the postseason, that is one of the 49er's greatest strengths. However, that being said, it was the Chiefs that found a way to stop Derrick Henry rolling over playoff teams, holding him to just 69 rushing yards (3.6 ypc). They also contained Carlos Hyde the week earlier to a 3.4 ypc.
In Andy Reid's 21-year career as an NFL head coach, he's 17-3 coming out of the bye week during the regular season. I believe the coaching staff spent extra time looking at the Chief's running game and I'm confident Kansas City will have an answer. My Super Bowl LIV Prediction: Chiefs 33-29
Andrew Erickson – The 49ers have lost three games this season – OT versus Seattle, last-minute field goal versus Baltimore, and a last-second touchdown versus the Falcons. Jimmy Garoppolo has done enough in every single game to put his team in a position to win the game whether the team needed him to play big or not. Meanwhile, the Chiefs are do-or-die behind their quarterback Patrick Mahomes. The 49ers' defense presents the toughest matchup the Chiefs have faced, and that is because of their pass-rush on early downs. Via FootballOutsiders the 49ers rank fifth overall in weighted defense, second in pass defense and eleventh in run defense. In the playoffs, the Chiefs played Houston (26th) and Tennesee (21st) who ranked poorly versus the pass. The closed the season versus Los Angeles (20th). In these games, especially in the Super Bowl, the best team, not the team with the best player often prevails, so I am going with the 49ers.  My Super Bowl LIV Prediction: 49ers 28-24
Zach Greubel – This should be an exciting matchup. What is widely viewed as offense (Chiefs) versus defense (49ers) should be more accurately perceived as offense versus offense. After all, these squads were second and third, respectively, in points per game this season (49ers – 30.2, Chiefs – 29.8). That's why we have a fun, implied total of 54 points. To boot, the Chiefs are only 1.5-point favorites. If Raheem Mostert can maintain his recent success and help keep the 49ers on the field and if the defense can limit speed demon Tyreek Hill then the 49ers will have a good shot at winning their first Super Bowl since the 1994 season.
It is somewhat of a bummer for the 49ers and their fans, though (if making the Super Bowl can be a bummer), since they're forced to traverse literally all the way across the country. That is why the Chiefs might have a slight fan advantage. I'm hoping for a close, high-scoring game, especially after last year's snore-fest, and ultimately I think the 49ers edge the Chiefs. There's a bigger gap between the defenses than the offenses. My Super Bowl LIV Prediction: 49ers 30-27
Brandon Hamer – I like both teams and won't be rooting for any particular one, but that being said, I think the 49ers pull it off. The Niners have the better defense, and I am a firm believer in defense wins championships. Sure Mahomes will put up points, but I think the Niners defense, along with their run game will be able to come out on top. Don't be surprised if the 49ers go a little more pass-heavy with the Chiefs expecting a heavy dose of the run game. My Super Bowl LIV Prediction: 49ers 31-27
Michael Hauff -Back on March 12th of last year, the NFL world was in an uproar over Odell Beckham being traded to the Cleveland Browns. Just a few hours later, the 49ers made a trade, with their opponent this Sunday, that might be the key to unlocking their sixth Super Bowl Championship. The player involved in that trade was Dee Ford, and it will be up to him and the rest of the 49ers defensive front to keep Patrick Mahomes limited and disrupted. The Chiefs 2019 opponents combined for an average of 38 sacks on the season. The 49ers finished the season tied for fifth with 48 sacks, and that was with Ford missing five games. There are several opinions from several talented writers in this article, but to me, this 49ers pass rush is the biggest key to the game.
In regards to the Chiefs defense, it has been mentioned multiple times this week that the goal for them is to make Jimmy Garoppolo throw the ball. The phrase 'be careful what you wish for' comes to mind as Garoppolo has shown an ability to win a game with his arm. This season, Garoppolo is 5-2 when attempting thirty passes or more and has averaged 294 passing yards. Patrick Mahomes is the new great quarterback of our generation, but the 49ers are a well-oiled machine that can attack you in so many ways. I say the 49ers are heading back to Santa Clara with their sixth Vince Lombardi Trophy.
My Super Bowl LIV Prediction: 49ers 34-31
Ben Cigler – Here is the first Super Bowl in a while where who wins isn't really that important to me; I'm more excited to see a good game and some great matchups. Some of them have to hit and live up to the hype. As good as the SF defense HS been all season long, Kansas City can take what you give them and wait to strike when you make those one or two mistakes. That's when they hit on those big stretch plays that often go for touchdowns. When you look at the yardage of the touchdowns KC scores in a game, they are averaging over 80 yards a game. They are going to get their big play or two, and I think that will be the difference because as much as Kansas City's defense isn't on par with San Francisco's I think they will do enough to stall SF drives and leave them behind on the scoreboard when all is said and done. Andy Reid finally gets his hardware in Miami. My Super Bowl LIV Prediction: Chiefs 27-20
Anthony Cervino – I am absolutely thrilled about Super Bowl 54. Not only are the two most deserving teams in the dance, but there is a rooting-interest on either side, even if you are not a fan of either team playing on Sunday.
On the Cheifs end, you have to feel for Andy Reid. While he is viewed as one of the best offensive minds in NFL history and possibly the best since Bill Walsh, he has yet to win a Super Bowl Championship sporting an 0-1 record in the big game. Reid has a unique opportunity to become one of the only head coaches in league history to win the NFL's triple crown — the NFC Championship, the AFC Championship, and an NFL Championship (Super Bowl). Already donning a Hall of Fame resume, Reid is just one win away from putting his legacy over the top and enshrining himself in Canton one day. Outside of Reid, you have to love a guy like Patrick Mahomes. Not only is he the best player in the league and quite possibly all of sports, but he is also a very likable personality and extremely exciting to watch.
On the 49ers end, I love the way they play football. Run-first, punch you in the face, control the line of scrimmage on both sides and play extremely sound defense. Very old school, which I love. The machine that GM John Lynch and HC Kyle Shanahan has built could thrive for a long time. It has been a while since I saw a team with so much depth at so many positions. While I am pulling for the Chiefs because of Reid, I wouldn't mind if the 49ers won either.
On Super Bowl Sunday, we will see a matchup between two top-five offenses in points scored and yards — 49ers (2nd, 4th), Chiefs (5th, 6th) — and two completely different defenses. While the 49ers' defense finished eighth in points and second in yards — they arguably had the best defense in the regular season despite their rankings. The C, however, were lit up at times this season, finishing 17th in the yardage category, while remaining pretty sound in the points against category (seventh).
While on paper, it looks like the 49ers have the edge, the ultimate X-factor plays for the Kansas City Chiefs in the form of Patrick Mahomes, which is why the Chiefs are currently favored by 1.5 points. He is that much of a game-changer and checks all the boxes as does the rest of the pieces on the KC offense.
Per ESPN, the 49ers have struggled against mobile quarterbacks. Kyler Murray, Russell Wilson, and Lamar Jackson had a combined 71 QBR versus the 49ers while everyone else finished with a combined 28 QBR. While Mahomes may not run a ton, his ability to extend plays with his mobility will cause a problem for San Francisco's stout defense and possibly help him avoid their menacing pass rush. If the 49ers can't get to Mahomes — the Chiefs have allowed 1.6 sacks per game in 2019, third-best in the NFL — it could be an off day for an otherwise elite defensive unit, which could be the difference in what I believe will be a high-scoring and very exciting affair.
If the Chiefs can somehow contain the 49ers rushing attack, which finished second in the NFL (144.21 yards/ game) and put the game in Jimmy Garoppolo's hands, I believe mistakes will be made. In the four games in which Garoppolo has thrown for at least 300 yards passing, the 49ers have rushed for at least 100 yards as a team three times, two of which, going for at least 169 yards on the ground. The only game in which Garoppolo threw for 300 (408) and the 49ers failed to rush for 100 yards as s a team (34) was in a win over the lowly Cardinals. It may be premature to say, but I believe Garoppolo needs the rushing attack to get going for him to thrive. And while the Chiefs struggled against the run all season long, they did manage to hold Derrick Henry to 69 yards in the AFC Championship. Look for a big play from Tyrann Mathieu to shift the momentum into Kansas City's direction en route to the Chiefs' first Super Bowl victory since 1969 (SB IV).
My Super Bowl LIV Prediction: Cheifs win 34-31.
What Is Your Favorite Prop Bet For The Game?
Andrew Erickson – The public is going to be heavily on Raheem Mostert to score the first touchdown and for good reason. If you look at the 49ers they ranked number three overall in points scored in the first quarter, with at least one touchdown scored in their last five games in the first quarter. Then consider they led the NFL in rushing touchdowns per game (1.6). Meanwhile, the Chiefs have been notoriously slow starters in the playoffs and on the season as a whole. They have fallen behind by double-digit points in their last three playoff games.
During the regular season, they ranked fourth-worst in points allowed in the first quarter. It almost seems like a lock that one of Mostert, Tevin Coleman or Jeff Wilson scores in the red zone as the first touchdown. Mostert (+650), Coleman (+1400), Wilson (+3500), and even Kyle Juszczyk (+4500) are all nice odds especially if we get news that Coleman could be limited. Juszczyk saw the most redzone receiving yards and receptions for the 49ers during the regular season. KC allowed the fourth-most receptions, most targets, most yards, sixth-most receiving touchdowns, and sixth-most red-zone targets to running backs this season.
Brad Castronovo – Call me crazy, but I think I like the prop of Jimmy Garoppolo throwing Over 2.5 TD passes (+260). I only like this play because of the game script that I envision playing out in Miami. I don't see a scenario in which the Chiefs are trailing for most of the game. Therefore, I think the game will be either A) a close game throughout or B) a KC blowout. In either scenario, you'd expect that Garoppolo will have to throw the ball more than he has in the past few games. I don't think that this prop is a certainty, but at the +260 odds I'm seeing in a Super Bowl with a high game total, for the QB of the underdog, I'm tempted by the risk.
Mike Rigz – For the last two years, I have been teaming up with a good friend for all my sports betting. We pool our money together and talk out games before the weekend. This works as we both tend to see eye to eye on the same things, but it also allows us to save money on avoiding stupid homer bets. It also forces you to have to talk out your picks which can really help make you decide on how much you really like them when you're trying to convince another person. Last year, the biggest Super Bowl Prop bet we won was "Who will have the most receiving yards in the game?" I was all over that bet and loved getting Edelman at +325. The same bet is catching my eye again this year.

These odds are so good that you could actually have two dogs in the race. I'm still undecided who the second bet will be, however Kelce at +300 is amazing.
Zach Greubel – I really like some of the cross-sport prop bets in play, but I'm going to go with George Kittle's receiving yards at 70.5. He's been used mostly as a blocker throughout these playoffs, but he's just too good not to use in the Super Bowl – and the matchup favors him. Only three teams yielded more receiving yards to tight ends in 2019 than Kansas City and, as previously mentioned, I firmly believe this contest is going to be a barn burner.
Brandon Hamer –  There are two TD bets I like involving George Kittle. The first is for Kittle to score a TD in the first quarter (+800) and the other is Kittle to score a TD in the first half (+300). As I said above, with the Chiefs most certainly having an eye on the run game, I think Kittle is a lock for a TD in the first half. With the +800 odds for him to score a TD in the first quarter, that may be too good to pass up. Just placing $100 on that could win you $900. Another guy who I think could have a nice game is Deebo Samuel so give his prop bets a look and good luck this Superbowl Sunday!
Michael Hauff –  This is one prop bets that no one is talking about this Super Bowl weekend but I have got my eyes on Kyle Juszczyk and his 12.5 over/under for rushing and receiving yards. The trepidation in placing this bet is that Juszczyk has not seen a target yet this postseason. That aside though, when Juszczyk does get the ball in his hands, he is almost a lock to surpass 12.5 yards. Over the last two seasons, in 16 of the 21 games that Juszczyk has had a reception, he has surpassed 12.5 yards. As a matter of fact, in 12 of that 21 games, he had over 20 receiving yards. In his Week 3 matchup against the Chiefs in 2018, Kyle Juszczyk would haul in two of four targets for 38 yards and a touchdown. It might not be the sexiest prop bet you will find, but it is a lock.
Ben Cigler – I like to pick a normal prop bet I feel confident in so this year I'm going with "Does either team score in the first 6.5 minutes of the game". Since KC and SF combined have only scored 16 times on 48 drives during the regular season and playoffs combined. Teams usually come out full of energy and it takes some time to settle down and start executing plays properly. Plus that first several minutes runs off fast so I'm leaning toward the (-110) No bet.
Anthony Cervino – My favorite Prop Bet for Super Bowl LIV is the "Which team will score first" line between the 49ers (-110) and Chiefs (-110), obviously. Since Kansas City have started slowly in both of their postseason victories, spotting 24 points to the Texans and 10 points to the Titans before scoring a single point, facing a 49ers team that has started fast, scoring first and in the first quarter of both of their playoff wins, I believe the smart money will be put on San Francisco to be the first team to score a point.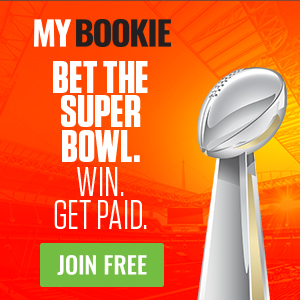 Other Great Super Bowl Reads
This article was written as a group effort by our team. Make sure you bookmark Gridiron Experts today to stay update on all our content!