Start'Em Sit'Em Week 9
Anyone who started Russell Wilson or Deshaun Watson should be euphoric after both signal callers delivered a veritable conga line of big plays, which translated into astronomical point totals for those who relied upon them. As they combined for a remarkable 854 yards and eight touchdowns through the air, while also producing 97 yards on the ground. Their entertaining matchup, provided a much-needed distraction from the overwhelming disappointment, and woeful output that was supplied by other quarterbacks. As Philip Rivers (212), Jameis Winston (210), Tyrod Taylor (165), Cam Newton (154), and Dak Prescott (143), were among those who not only manufactured surprisingly low yardage totals, but also failed to generate multiple touchdowns. This week's top three rushers were more predictable – Le'Veon Bell (151), Ezekiel Elliott (150) and Melvin Gordon (132). While DeAndre Hopkins was the primary beneficiary of Watson's passing, as his 224 yards easily paced all receivers.
As we proceed into this Week 9 Start'Em Sit'Em column, some owners will be considering roster modifications as a result of those performances. While others will be reacting to the bye weeks of six different teams. Anyone who owns Bears, Browns, Chargers, Vikings, Patriots or Steelers, will be impacted. Although the encouraging news, is that this is the final week in which players from six different teams will be unavailable. In order to help circumvent the potential of a sudden predicament from being unprepared, you can locate which teams are included in the final three bye weeks directly below.
Week 9 Byes: Bears, Browns, Chargers, Vikings, Patriots, Steelers
Week 10 Byes: Ravens, Eagles, Raiders, Chiefs
Week 11 Byes: Jets, Panthers, Colts, 49ers  
Regardless of the specific challenges that you are encountering this week, the Gridiron Experts Week 9 Start'Em Sit'Em column will assist with the critical decision-making process that is involved with finalizing your lineups. As it is designed to provide a strategic approach toward recommending your best starts, along with the players that should be excluded from lineups this week. Since you are already depending upon the performers that you selected at the onset of your drafts, along with the consistent leaders in fantasy points, this column will not confiscate your precious time by discussing them here. Unless the recommendation is that you need to sit or downgrade any of those players. Kickoffs are approaching, so let's examine the players that are featured in this Gridiron Experts Week 9 Start'em Sit'em column. Enjoy the games, and good luck in Week 9.
Deshaun Watson vs. Colts
QB Start
It is time to eviscerate the caveats regarding Watson's historic production. No more words of caution will be necessary moving forward, as Watson has now vaulted into must start status, absent of all disclaimers. In the aftermath of his latest eye-opening performance last Sunday in Seattle, which obliterated the widely held belief that high quality production against formidable defensive units was unattainable. Even after the gifted rookie accrued 1,070 yards (301/283/261/225), 267.5 YPG, and a whopping 14 touchdowns through the air from Weeks 3-6, and assembled 186 yards and two scores on the ground during a five game sequence (Weeks 2-6), most analysts and owners were unwilling to trust him against the Seahawks. But Watson's unrelenting accumulation of fantasy points continued in the Pacific Northwest. As he shredded Seattle for 402 yards, and four touchdowns through the air, while rumbling for 67 yards on the ground. Now, Watson owners can eagerly anticipate another excellent outing, when he faces an Indianapolis pass defense that ranks 31st. As the Colts have surrendered 290 YPG, while also yielding 12 touchdowns through the air. This unit has also permitted the fifth most fantasy points to opposing quarterbacks, while being consistently shredded for significant yardage totals by Jared Goff (306), Carson Palmer (332), Russell Wilson (295), Brian Hoyer (353), Marcus Mariota (306), and Blake Bortles (330). The Colts also allowed Deshone Kizer (44 yards/1 touchdown), and Wilson (38 yards/1 touchdown) to navigate success on the ground. Which also bodes well for Watson, considering his consistent duel-threat capabilities. The decision making process concerning Watson is very simple. Start him, and keep him in your lineups from this point forward.
Also Start: Russell Wilson vs. Redskins, Alex Smith at Cowboys
Marcus Mariota vs. Ravens
QB Sit
Mariota began the 2016 regular season by constructing a substandard a 4:5 touchdown to interception ratio during his initial four contests. But then he exploded into QB1 viability, by generating a highly impressive 21:3 ratio in his next eight games. Owners would undoubtedly embrace a similar statistical ascension., considering that the third-year signal caller has not demonstrated the level of development that was expected when he became a trendy target during the fantasy draft process. He now returns from his bye week in possession of a disquieting 4:4 touchdown to interception ratio, and has produced just one touchdown pass since Week 3. Two offseason additions appeared to have provided Mariota with a vastly improved array of receiving options. But Corey Davis has been hampered by a lingering hamstring injury, and the uninspiring play of Eric Decker has resulted in an anemic 32 YPG average and no touchdowns. Mariota was challenged by his own hamstring issue, although the additional week of rest can only serve to help that situation. However, even though the Titans will have had extra time to prepare for this week's matchup, so will a Baltimore unit that ranks fifth against the pass, is allowing 185 YPG, and has captured an NFL best 12 interceptions. The Ravens have also yielded the third fewest fantasy points to opposing signal callers, as only one quarterback has produced multiple touchdowns. Six signal callers have failed to even manufacture 190 yards against this unit, while no quarterbacks have surpassed 244. Even if Davis returns as expected, Mariota owners are destined for another distressing point total if they choose to rely upon him this week.
Also Sit: Andy Dalton at Jaguars, Jameis Winston at Saints 
Aaron Jones vs. Lions
RB Start
Anyone who drafted
Ty Montgomery
with full knowledge that Green Bay had utilized two of their picks on running backs during the 2017 NFL Draft (
Aaron Jones
5
th
/
Jamaal Williams
4
th
), was rewarded when he averaged 20 touches, accumulated 253 total yards, and generated three touchdowns in Weeks 1-3. But after his rib injury in Week 4, Jones has seized a massive role within the Green Bay offense. While exploding for 125 yards and averaging 6,6 YPC in Week 5 against Dallas, rumbling for 131 yards and 7.7 YPC versus New Orleans in Week 7, and scoring in three of the four contests in which he has played. Jones was also allotted 20 touches during the aforementioned Week 7 matchup, while Montgomery received only five. Which should convince Montgomery owners not to deploy him. As even if he is provided with more touches, that potential number should will reside far below the amount of opportunities that will be captured by Jones. Meanwhile, the rookie can be utilized with confidence when the Packers host Detroit.
This matchup that might initially appear unfavorable, as the Lions rank seventh against the run. But they have also surrendered the fourth most fantasy points to opposing rushers since Week 3, after being gashed by Devonta Freeman (138 total yards), Tevin Coleman (89 total yards), Dalvin Cook (74 total yards/1 touchdown), Mark Ingram (150 total yards), Alvin Kamara (87 total yards), and Le'Veon Bell (81 total yards). Jones can be used as an RB2, and is currently the most reliable option within an offense that has otherwise been engulfed by murkiness during the team's post-Rodgers existence.
Joe Mixon at Jaguars
RB Start
You already know that committee situations can be maddening. Particularly when the most talented member of the time share, consistently has his touches poached by a comparatively ineffective teammate who struggles with regularity. This certainly had been the case with Cincinnati's workload distribution between Mixon and Jeremy Hill. When the talented rookie garnered 50 carries in Weeks 3-5, it appeared that the Bengals' offensive decision makers had finally curtailed the indefensible use of Hill. Instead, the situation became even more exasperating in Week 7. As Mixon was allotted a season low seven attempts, while Hill rushed four times, and delivered typically uninspiring results (7 yards/1.8 YPC). In Week 8, Mixon's 11 carries led the team, although he managed a paltry 18 yards (1,6 YPC). However, he did salvage the performance by bolting for 67 of his 91 receiving yards on one play. While owners have legitimate reason for continued concern about the frequency in which he will be utilized, there will be enough opportunities for him to exploit a favorable matchup versus Jacksonville's 32nd ranked run defense.
The Jaguars have been shredded for 138.6 YPG, while yielding sizable yardage to Lamar Miller (96 total yards), Derrick Henry (92 rushing yards), Bilal Powell (190 total yards), Elijah McGuire (131 total yards), Le'Veon Bell (93 total yards), and Todd Gurley (116 rushing yards). The Bengals will have enormous incentive to rely upon their ground game, as the Jaguars also rank first versus the pass, have already captured 10 interceptions, and have generated a league high 33 sacks. Even with potential for Mixon to share more touches than his talent level should warrant, an enticing matchup, combined with depleted options that are incumbent with this bye week, provide incentive for owners to utilize him this week.
Also Start: DeMarco Murray vs. Ravens, Mark Ingram vs. Buccaneers 
Devonta Freeman / Tevin Coleman at Panthers
RB Sit
With six teams on bye this week, your roster options are more limited than they would normally be. Which repositions this recommendation into a warning to proceed with caution. Or, at a minimum to reduce your expectations as the result of a difficult matchup, along with Atlanta's substandard usage of offensive weaponry. Both principles apply in varying degrees to Freeman and Coleman, who should remain in all lineups, albeit with lowered projections. After receiving 65 touches from Weeks 2-4, Freeman has been allotted just 39 in Atlanta's last three contests. Which is only one of the perplexing shortcomings that has emerged with Steve Sarkisian's questionable play calling. Meanwhile, the distribution of touches had also resulted in Coleman being limited to single digit carries in every game this season prior to Week 8, when he suddenly carried 14 times. That marked the first game this season in which Coleman out touched Freeman, after Coleman had trended toward becoming a permanent fixture on numerous benches. Meanwhile, Freeman's status now contains greater uncertainty. During a week in which both backs must contend with Carolina's fifth ranked run defense. The Panthers are permitting just 81.6 YPG, and have also yielded the third fewest fantasy points to running backs. This unit has surrendered only three touchdowns on the ground, and has yet to allow a receiving touchdown to an opposing back. Freeman can still be deployed as an RB2, and Coleman remains a viable RB3/flex option. But the combination of this ongoing time share, and an imposing matchup, will prohibit either back from delivering anything beyond moderate production.
C.J. Anderson at Eagles
RB Sit
Anderson has rushed at least 20 times in three of Denver's matchups, but has been limited to 10 carries or less in three of his last five games. This has correlated into a concerning reduction in his yardage totals, as he has failed to exceed 44 yards in three of those contests, after erupting for 118 yards in Week 2, and producing 95 in Week 4. While Jamaal Charles has not accrued double digit touches since Week 3, the additional pilfering of touches by Devontae Booker since Week 4, increased the uncertainty regarding Anderson's ability to function as a dependable RB2 for his owners. Even though he did manufacture 78 yards in Week 8, it is unlikely that he can deliver sizable yardage when he contends with the virtually unyielding run defense that awaits his presence on Sunday. Philadelphia currently leads the NFL in that category, have allowed just 70  YPG, while yielding the fifth fewest fantasy points to opposing rushers. The Eagles have permitted only one back to exceed 38 yards on the ground (Kareem Hunt), while limiting Chris Thompson (4), Rob Kelley (30), Orleans Darkwa (22), Melvin Gordon (22), Chris Johnson (21), Christian McCaffrey (8) Jonathan Stewart (- 4) and Carlos Hyde (25). Thompson (52/1 touchdown), Andre Ellington (65) and McCaffrey (56/1 touchdown) did generate success as receivers, but the Broncos could easily opt to deploy Charles or Booker in that capacity during this contest. It is becoming more difficult to ignore the rationale for sitting Anderson, and you should strongly consider the daunting nature of this matchup before starting him.
Also Sit: Ty Montgomery vs. Lions, Ameer Abdullah at Packers 
Will Fuller vs. Colts
WR Start
Normally, a wide receiver that was averaging just over three receptions per game, and a mere 21.5 YPG, would not even remotely be under consideration as a starter. Unless a variety of circumstances had obliterated your roster, and your options toward replenishing it. But Fuller's situation is unique. Because he has thrived amid touchdown dependency, while operating as a much needed secondary receiving weapon for the Texans since his Week 4 reemergence in their lineup. As he has proceeded to generate a whopping seven touchdowns, including at least one in every game since his return.
While owners would be inviting courting potential disaster by Fuller if his output suddenly were based solely upon the yardage that he attains, or his current reception total, entrusting him to perpetuate scoring connections with Deshaun Watson has been rewarding to this point. That process should continue for at least one more week, as Fuller should gain separation on multiple occasions when he faces an Indianapolis pass defense that ranks 31st.. The Colts ongoing vulnerability was mentioned previously, as this unit has already been burned on the perimeter by J.J. Nelson (120 yards/1 touchdown), Jaron Brown (73 yards), Kenny Britt (54 yards/1 touchdown), Tyler Lockett (67 yards), Paul Richardson (65 yards), Marquise Goodwin (116 yards), Pierre Garcon (94 yards), Taywan Taylor (61 yards/1 touchdown), Rishard Matthews (69 yards), Allen Hurns (101 yards), and Marqise Lee (72 yards). The season ending injury to safety Malik Hooker (ACL/MCL) and potential absence of cornerback Rashaan Melvin (concussion), who had been functioning as the team's most effective corner, only intensifies the issues for this vulnerable secondary. This enhances the likelihood that Deshaun Watson will locate Fuller for at least one more touchdown. While the second-year wideout should also establish a season high yardage total during this contest.
Ted Ginn vs. Buccaneers
WR Start
At age 32, Ginn has burst beyond a sneaky best ball target into a feasible weekly starter, who is nearing the threshold of weekly WR2 consideration. He was a
featured start in this column
prior to his matchups in Week 7  then proceeded to shred the Green Bay secondary in that encounter, while establishing season highs in receptions (7) and yards (141), while averaging 20 YPC. He also assembled 68 yards against the Bears last Sunday, and in his last three contests, has accumulated 275 of the 353 yards that he has registered this season. This week, he is in position to deliver yet another high-quality outing, when he lines up against the highly burnable Tampa Bay pass defense. The Buccaneers currently rank 30th in that category, as only the Chiefs have surrendered more fantasy points to opposing wideouts.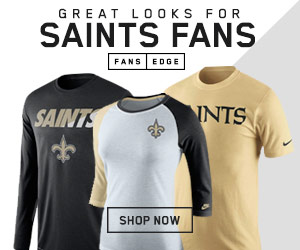 As Stefon Diggs (173/2), Adam Thielen (98), Odell Beckham Jr. (90), Chris Hogan (74/1), Brandin Cooks (85), John Brown (63/1), and Deonte Thompson twice (57/1 touchdown in Week 1, and 107 in Week 7) The Buccaneer cornerbacks were already struggling mightily, before Brent Grimes (shoulder) and Robert McClain (concussion) were collectively sidelined in Week 8. Vernon Hargreaves became the team's de facto top corner, despite having been demoted to slot coverage in Week 7. Now, this injury plagued, ineffective group remains highly susceptible toward being torched for big plays. Which provides the incentive for entrusting Ginn during this week's appealing matchup.
Also Start: Michael Crabtree at Dolphins, Mohamed Sanu at Panthers 
Jordy Nelson / Davante Adams vs. Lions
WR Sit
Yes, it has come to this. After averaging 1,363 yards in his last three seasons, and 97.5 receptions in the past two, Nelson will encounter extreme difficulty approaching those impressive numbers while operating with an unfavorable situation at quarterback. As will Adams, who finished 2016 on the threshold of 1,000 yards (997), generated 12 touchdowns, and had scored five times during the Packers' first six games this season Now that Green Bay's bye week is complete, owners of both players must determine if they are willing to gamble that their vast talent can overcome the massive obstacle that now exists, in the form of sizable deficiencies with their quarterback.
In what can accurately be described as a debacle during Brett Hundley's first full game under center (87 passing yards), Nelson and Adams combined for three catches and 25 yards against New Orleans in Week 7, as Hundley's ineffectiveness had a devastating effect on what had previously been a potent Green Bay offense. While Mike McCarthy will have benefited from an additional week to develop a strategic approach based upon Hundley's strengths and weaknesses, the shortcomings that the signal caller has demonstrated should create legitimate reason for trepidation among Nelson and Adams owners. Which should intensify with the realization that Darius Slay awaits in coverage, along with the more burnable Nevin Lawson. But despite Slay's proficiency, Hundley's inadequacies create the primary concern. The six-team bye week, combined with the collective resume of both Packer receivers, make it difficult to sit them. But they can only be deployed as WR3s, until Hundley demonstrates that there is reason to possess loftier expectations regarding the Packer passing attack.
Sterling Shepard vs. Rams
WR Sit
There is a reasonable chance that you are uncertain whether to deploy Shepard this week. Any hesitation that you might possess, is understandable based upon the many inadequacies surrounding the Giants' extremely disappointing offense. Which ranked a lowly 27th in total offense (296 YPG), and 30th in scoring (16 PPG), heading into their Week 8 bye. Conversely, there should also be motivation to start him. Particularly since he will be functioning as Eli Manning's primary receiving weapon beyond Evan Engram. Even as he operates within an otherwise substandard cluster of receiving options. Shepard did assemble a season best 133 yards with his seven catches in Week 3, although he has averaged a mere 32.5 YPG in the other four games that he performed in before injuring his ankle. While he will have the opportunity to exceed his overall 52 YPG average during this week's matchup, Los Angeles is intensely aware of this heightened importance within New York's offense, and can expend significant resources toward unyielding coverage in his direction.
The Rams have allowed the seventh fewest fantasy points to opposing wide receivers, while largely restraining the yardage totals of anyone operating in the slot. As Doug Baldwin (37), Cole Beasley (17), Allen Hurns (3), Trent Taylor (32), Jamison Crowder (47), and Kamar Aiken (3), and Larry Fitzgerald (29) have all been limited to unimpressive output. If Shepard is deployed outside, he must also contend with Trumaine Johnson on a healthy percentage of his routes. If you choose to rely upon Shepard, it is wise to plan for only modest production.
Also Sit: Alshon Jeffery vs. Broncos, Pierre Garcon vs. Cardinals
Tyler Higbee at Giants
TE Start
This section was originally written as a recommendation to start
Delanie Walker
. Which owners should certainly do when he faces a Baltimore pass defense that has yielded the seventh most fantasy points to opposing tight ends. However, many of you have been forced to endure an unsettling and often unsuccessful process on a weekly basis. During which you are simply attempting to pinpoint a tight end that might deliver acceptable results. This consistently difficult task will become even more cumbersome this week, with
Rob Gronkowski, Hunter Henry, and Kyle Rudolph
, unavailable during their byes. With your dilemma firmly in mind, this deep sleeper advice is dedicated to you.
Higbee is currently available on nearly all waiver wires, and this could be the only week that he attains viability as a feasible starter. Still, he is worthy of consideration during his appealing matchup against a Giant pass defense that has failed repeatedly when attempting to contain opposing tight ends. Big Blue has surrendered the most fantasy points to the position, while yielding a league-worst eight touchdowns to Jason Witten, Eric Ebron,  Zach Ertz, , Cameron Brate, OJ Howard, Henry, Jeff Heuerman, and Jimmy Graham. Higbee's 75% snap count should ease some concern in utilizing him, as should the 6+ targets that he has been allotted in two contests this season. Which includes his 8 target/98 yard/1 touchdown performance in Week 5 against Seattle. Sean McVay has proven his acumen as a play-caller, and will be acutely aware that exploiting New York's major weakness improves his team's chances of prevailing in this matchup. If your options are severely limited, Higbee is worthy of a Week 9 start.
Also Start: Delanie Walker vs. Titans
Tyler Kroft at Jaguars
TE Sit
This week, nearly all of the league's most proficient units in their coverage of tight ends are either on bye (Chargers/Steelers/Bears), facing players who should not be in your lineups (Eric Ebron at Packers/Jermaine Gresham at 49ers), or are lining up against a tight end that is among the few matchup proof options (Travis Kelce at Cowboys/Evan Engram vs. Rams). All of which elevates Kroft's unfavorable matchup with the Jaguars into this week's discussion. To be clear, this is not a steadfast declaration that he must be firmly affixed to all benches. Because his role as Cincinnati's TE1 is undisputed. He has garnered 22 targets in his last four contests, while collecting 19 receptions for 175 yards 44 YPG. Plus, he has amassed three touchdowns during that span, while providing a red zone presence for Andy Dalton. But while you might not have the desire to sit him based upon that recent output, you should be aware of the task that will await him this week. As he must contend with a well-rested Jacksonville pass defense, whose league best coverage not only includes the smothering nature of stellar perimeter corners Jaylen Ramsey and A.J. Bouye, but has also involved their containment of opposing tight ends. Since Week 3, the Jaguars have yielded the sixth fewest fantasy points to the position, while limiting the yardage totals of Austin Seferian-Jenkins (46), and Jack Doyle (44), and surrendering just one touchdown since Week 4. Locating an appealing starter at this highly challenging position can be a daunting task. But Kroft owners should prepare for only modest production if they choose to deploy him.
Also Sit: Ed Dickson vs. Falcons
Phil is a proud Hoosier, who relocated in Nebraska, and began playing fantasy football nearly 20 years ago. In his first ever draft, he had the third overall pick and selected Barry Sanders. That choice was instantly mocked by several other owners, but Sanders ultimately scored 14 touchdowns and generated 2,358 total yards during an exceptional season. That instantly taught Phil a very important lesson – even though none of us will forecast with 100% accuracy, you should follow your gut instincts whenever you truly believe in a player. Phil began his writing career with RotoWire, later joined Fanball, and has since returned home to the Gridiron Experts. He remains firmly convinced that the key to happiness can be found through a subscription to the Sunday Ticket.