NFL Picks Week 5
This season, I'll be providing my picks every week for you, our readers. Last year, I was Gridiron's top NFL Pick'em guru on Tallysight, going 167-99-1 (63%). We're hoping to have even more success this year! Each week, I'll give you my picks for the game, and a short write-up centered around the key reason why I'm making the pick that I am. You can also click over to see all our Free NFL picks for the week with more than a dozen Gridiron Experts picking each game.
And we're off!
Cincinnati @ Baltimore (-12)
Joe Burrow has impressed through 4 weeks and is likely the favorite for Rookie of the Year at the quarter pole. However, he has the reigning MVP and the Ravens defense to contend with in this matchup. I think this will be a "get right" game for Lamar Jackson, and has the potential to be a breakout game for Marquise "Hollywood" Brown. Cincinnati's effectiveness will hinge on the performance of Joe Mixon, who led the team to victory last week with 181 offensive yards, and 3 total touchdowns. In the end, I don't feel the Cincinnati defense has met an offense quite like Baltimore's so far this season. I expect the Lamar/Hollywood connection to excel, and for the Ravens to take this one comfortably at home, covering the spread. Ravens 35-20. 
Philadelphia @ Pittsburgh (-7)
The Eagles sit atop the NFC East standings at 1-2-1. After knocking off the 49ers last week, there's a glimmer of hope yet for this Philadelphia team. With that said, they'll travel across the state to visit the 3-0 and very well-rested Steelers. Pittsburgh's strength thus far has been their elite defense which has only yielded 58 points through 3 games. The Steelers' defense also touts the leagues 5th best INT total and has the 3rd most sacks. Look for TJ Watt & Co. to frazzle Carson Wentz early, and get to him often. Keep an eye on the health of Eagles T Lane Johnson, as he'll certainly play a pivotal role in keeping Pittsburgh off of Wentz's back. When the cards are on the table, I expect a balanced approach from the Steelers' offense including a solid outing from RB James Conner and a workmanlike, efficient afternoon from Ben Roethlisberger. I like Pittsburgh to win and cover at home. Steelers 29-20.
Carolina @ Atlanta (-2.5)
The Panthers have won two games in a row, despite the absence of injured star RB Christian McCaffrey. In relief, Mike Davis has been spectacular, and the offense hasn't missed a beat. QB Teddy Bridgewater has also excelled and will look to exploit this abysmal Atlanta defense, which ranks 31st in points per game allowed (138.) Robby Anderson has been Bridgewater's preferred target thus far this season, but DJ Moore is waiting in the wings. Look for Moore to find his stride in this contest. If he doesn't, there could be a bigger issue afoot, as this is an ideal matchup. Matt Ryan struggled last week, and both Calvin Ridley & Julio Jones have been a bit hobbled as of late. At this point, there are too many question marks both offensively and defensively for Atlanta. I'll take Carolina to pull the upset in Atlanta. Panthers 31-28.
Las Vegas @ Kansas City (-12.5)
Patrick Mahomes has been electric so far this season and has two of the best weapons in the NFL in Tyreek Hill and Travis Kelce. Mahomes has thrown for 1,134 yards and 11 TD (No INT) so far this season. Hill and Kelce have combined to snag more than half of those touchdowns (6.) Oakland has struggled defensively and has yielded the 9th most points in the league. Certainly, Mahomes should thrive in this matchup. No one has slowed him down thus far, and I don't expect Las Vegas to be the first. The Chiefs defense ranks top 5 in sacks and interceptions, so look for them to try and get after Las Vegas QB Derek Carr early and often. Chris Jones, KC's star defensive lineman will play a pivotal role in this contest, as it looks like he'll return from injury. With Josh Jacobs as the Raiders' top offensive weapon, Jones' presence in the middle will be huge for Kansas City. I don't think Las Vegas has the firepower to keep up with Mahomes in this one. I'll take the Chiefs to win this one big. Chiefs 36-22.
Los Angeles Rams (-7.5) @ Washington
The Rams are 3-1, but all three of their wins have come against NFC East teams. They'll face off with their fourth NFC foe this weekend in Washington. Many were disappointed by LA's showing last weekend, as they held off the lowly Giants with a late-game interception, and only garnered 17 points against a questionable NY defense. While Washington's defense has had success with sacks in the early going, they're in the bottom third of the league in points allowed. Offensively, things are even worse, as they rank 30th in points scored per game and yards per game. To top things off, they've got Kyle Allen taking over at quarterback. I expect Jared Goff to manage the game effectively and spread the ball out well to his main targets in Kupp, Woods, and Higbee. It'll be interesting to see which RB the Rams choose to ride this weekend, as Malcolm Brown and Darrell Henderson Jr. have been equally involved in the first quarter of the season. In the end, I expect a road win for the Rams, on the shoulders of their stingy defense. Rams 28-18.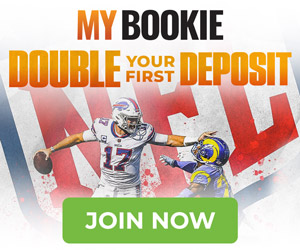 Arizona (-7.5) @ New York Jets
With a NY Jet testing positive for COVID-19 today (Friday), this game might be in question. After two wins to start the season, Arizona has lost consecutive games. On the other hand, the Jets are 0-4 and will start Joe Flacco in place of the injured Sam Darnold. New York has been abysmal so far this season. They rank 31st in points scored, 30th in points against, 31st in yards per game, 30th in passing yards per game, and 26th in rushing yards per game. With that said, Le'Veon Bell might have a chance to play, as he's been practicing this week. However, given how Adam Gase has used Bell in the past, it's possible his return doesn't even matter. Kyler Murray should get back on track in this game, and I expect DeAndre Hopkins to produce an eye-popping performance. It'll be interesting to see how the Cardinals use Kenyan Drake and Chase Edmonds, as Edmonds has been more efficient through 4 games. In any event, with the Cardinals' recent defensive improvements, I just don't see the Jets contending in this matchup, even at home. Cardinals 28-15. 
Jacksonville @ Houston (-6.5)
In a battle to stay out of the AFC South cellar, the Jaguars will travel to Houston to take on the Texans. Houston has struggled on both sides of the ball this year, ranking 29th in points scored and 27th in points allowed… not exactly an ideal combination. Deshaun Watson has been above average, logging 273 yards per game and a 6:3 TD to INT ratio. However, Watson will need to take over this offense and make more plays happen, as they're sorely missing their former dominant WR, DeAndre Hopkins. Will Fuller and David Johnson will both need to step up more to fill the vacancy Hopkins left in both targets and leadership– Watson can't do it alone. Gardner Minshew will lead the Jaguars into this game, and will rely heavily on his two top weapons, James Robinson and DJ Chark. Jacksonville has been competitive in 3 of their 4 games this year, and I believe they can contend with this watered-down Houston team. The aforementioned Robinson is continuously involved in the passing game, making him a sneaky dual-threat and I expect him to show out against this leaky Houston defense. Give me the Jaguars to pull the upset on the road in this battle. Jaguars 27-25.
Miami @ San Francisco (-9)
Miami will turn back to the Fitzmagic well yet again for this late afternoon contest. The journeyman has been below average this year and isn't exactly someone to be feared, especially for this 49ers defense. While they're decimated by injury on the defensive line, San Francisco has still allowed the 4th fewest points in this young season. Offensively, they rank 5th with an average of 414 yards per game. It looks like both Jimmy Garoppolo and Raheem Mostert have a chance to return for this game, giving San Francisco's offense a huge boost. Kyle Shanahan's rushing attack will keep the Dolphins on their heels all afternoon, regardless of who lines up in the backfield. Even given the personnel uncertainty, I believe in the 49ers at home. I'll take them to win by 2 scores and cover. 49ers 33-20. 
New York Giants @ Dallas (-9.5)
The Cowboys and Giants enter this game in 3rd and 4th place (respectively) in the NFC East standings. For New York fans, this isn't all that shocking, while Dallas fans certainly expected better from America's Team. Dak Prescott has been phenomenal this year, despite the team's lack of performance. Prescott has thrown for 1,690 yards and 9 TD in 4 games. Daniel Jones, on the other hand, has thrown for only about 222 yards per game and has yielded 5 INT versus only 2 TD passes. Needless to say, with the loss of Saquon Barkley earlier this season, the Giants are in trouble offensively. As a glimmer of hope for the G-Men, the Dallas defense has been horrible, giving up 146 points through 4 games– the most in the entire NFL. When you consider that the Giants offense has scored the least amount of points in the league, something's got to give. While NY contained the Rams' offense last weekend, I don't think they'll have as much success slowing down the likes of Elliott, Cooper, and Lamb. Prescott should continue his incredible offensive pace, and the defense should get a nice confidence booster here. Give me Dallas by 2 scores. Cowboys 30-18.
Indianapolis (-1.5) @ Cleveland
The Browns are the talk of the town with their 3-1 start. Indianapolis' start has been a bit quieter, but equally as effective as they enter with the same record. The Browns will be without one of their two star RBs, as Nick Chubb finds himself on Injured Reserve. Kareem Hunt will instead take over the backfield, with D'Ernest Johnson filling the change of pace role. The most exciting piece of the Browns' offense can be Odell Beckham Jr. on any given Sunday. Beckham has been hot-and-cold so far this season but fans were treated to a glimpse of Odell's electricity last weekend when Beckham logged 154 total yards and 3 TDs. If Mayfield can continue building this rapport with Beckham, this offense will be incredibly hard to slow down. The Colts' strength has been their defense as they've yielded only 56 points through 4 games (14 ppg). They rank 1st in the NFL with 7 INT and 11th with 10 sacks. In the past, Mayfield has shown a tendency to turn the ball over, so look for Indy to pressure him all day long. With Jonathan Taylor pacing the Colts offense, I could see them winning a very controlled game. However, if Philip Rivers catches the turnover bug as he has at times in his career, the script could flip completely. I think Rivers should fare better against this below-average Browns defense than Mayfield against the elite Indianapolis defense. Give me the Colts by a field goal. Colts 25-22. 
Minnesota @ Seattle (-7)
Russell Wilson has to be the early favorite for NFL MVP. During Seattle's 0-4 start, Wilson has thrown for 1,285 yards, along with 16 TD compared to only 2 INT. With his Chris Carson seemingly healthy, and his dynamic duo of WRs, DK Metcalf and Tyler Lockett producing, I don't know who will slow Russ down. With that said, if Seattle loses this game, it will be because of their defense, which ranks in the bottom half of the league in points allowed. The Seattle defense is, however, forcing turnovers. Their 6 INTs are 2nd in the NFL. Minnesota's start has been rocky, as they limp into this game 1-3 with their lone win coming over the lowly Texans. Dalvin Cook is the centerpiece of this offense, as he's already rushed for 424 yards and 6 TDs through 4 games. However, all eyes will be on Justin Jefferson, the dynamic rookie WR. So far this year, he's caught 16 balls for 348 yards. When you combine Jefferson with Adam Thielen, it's certainly hard to contain this Vikings receiving corps. Unless that is, Kirk Cousins throws the ball away. With the Seattle secondary ball-hawking, as usual, I think they'll cause some Cousins mistakes on Sunday, and that Russ will continue to cook. Seahawks 33-24. 
Denver @ New England
The Denver/New England game will be played Monday night, amidst a positive COVID-19 test in New England. The Patriots will likely remain without QB Cam Newton, and DB Stephon Gilmore will also miss this contest (best wishes to both for a full recovery.) Unless Newton suits up, it seems Jarrett Stidham will take the reins for this New England offense. Stidham's first action of the year was up-and-down, as he threw for a TD and 2 INT against the Chiefs last Monday. Stidham will square off with either Brett Rypien or Drew Lock (if he's healthy enough to return.) Regardless of who plays QB for Denver, they'll be without many of their top options. Courtland Sutton is done for the year, Noah Fant is doubtful, and it seems KJ Hamler is also unlikely to play. That means the honus will fall on WR Jerry Jeudy and RBs Melvin Gordon and Phillip Lindsay to spark this Denver offense. In the end, I don't see a Bill Belichick coached team losing to Brett Rypien. Look for Damien Harris to continue his success running the football and for Stidham to put forth a respectable performance. I like the Patriots at home. Patriots 29-25.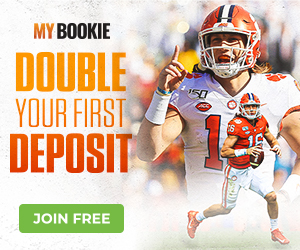 Los Angeles Chargers @ New Orleans (-7.5)
With Hurricane Delta nearing the Southern United States, this game has a chance to be played in Indianapolis. Certainly, it'll be a week full of distractions for the Saints. Alvin Kamara has been the spark plug for New Orleans so far this year, logging 557 all-purpose yards and 7 TDs through 4 weeks. The Saints would also benefit from the return of Michael Thomas who's been out with an ankle injury. Thomas got in a limited session on Thursday, so he has a chance to play on Monday. While Drew Brees will start for the Saints, the much younger Justin Herbert will start for Los Angeles. Herbert was impressive against Tampa Bay last week, as he threw for 290 yards and 3 TDs. He'll need to be at his best to keep up with Brees. With Austin Ekeler out for an extended period of time with a hamstring injury, LA will rely on Joshua Kelley and Justin Jackson to pace the rushing attack. I expect Herbert to throw a lot in this game, and for Keenan Allen to see most of the targets. While I think Herbert has an amazing career ahead, I don't think he'll have enough steam to keep up with Kamara & Co. especially if Michael Thomas is back. Look for the youngster to keep it close, but for the Saints to pull it out. Saints 33-29. 
Buffalo @ Tennessee
Everyone will certainly Remember the Titans after the last few weeks. Tennessee's 3-0 start has been clouded by a COVID-19 outbreak that will leave them without their WR2 and WR3, their top two interior defensive linemen, their rookie DB, their best blocking Tight End, and their long snapper. Things are tough for the Titans, but as of now, they'll host the Bills on Tuesday (yes, Tuesday) Night Football. The Bills have been awesome so far this year, mainly thanks to the play of their dynamic QB Josh Allen. The young star has thrown for 1,326 yards and 12 TDs while adding 3 rushing scores to boot. On the outside, Stefon Diggs has been fantastic with 403 yards and 2 TD, along with John Brown and Cole Beasley. This season has been far from normal, and while many expect the Bills to steamroll the shorthanded Titans, I just don't see it that way. Few teams have been more competitive than Tennessee over the past year, and they have an ace-in-the-hole with RB Derrick Henry. Ryan Tannehill will manage the game without mistakes while Henry grinds out yards and scores, ultimately keeping the Titans in this game. Tennessee has won each of their first 3 games on a late field goal by Stephen Gostkowski. Call me crazy, but I see it happening again. Titans 24-22.
Enjoy the games! Until next week…
A former D1 College Wrestler at Boston University, Brad hails from New Jersey. By day, Brad works in the corporate automotive world, but by night, he is an avid sports, football, and fantasy sports enthusiast with a passion for winning. Fun Fact: Brad ran and finished the 2019 Boston Marathon!
Over the past decade, Brad has won dozens of fantasy league championships and has been writing for Gridiron Experts for the past 4 seasons. While he's surrounded by Giants and Jets supporters, Brad is a diehard Tennessee Titans fan, and, accordingly has dumped a ton of money into NFL Sunday Ticket in his years!