NFL Week 11 Picks
After a season where I won the Gridiron Experts Staff Pick 'Em contest, I'll be providing my picks every week for you, our readers. Last year, I went 64.5% straight up, and 55.4% against the spread… so I'm hoping to replicate that success this year. Each week, I'll give you my picks for the game, and a short write-up centered around the key reason why I'm making the pick that I am. Last week, I had an up and down week. It was a tough week for the NFL Pick industry, and I went 7-6 straight up and 6-7 against the spread. Unfortunately, my lock of the week didn't come through (8-2 for the season). We hope to replicate that same success this week!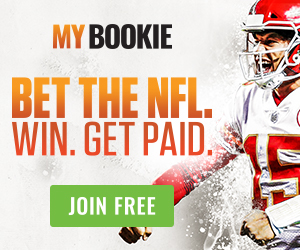 You can also click over to see all our Free NFL picks for the week with the staff.
Pittsburgh @ Cleveland (-2.5)
The Steelers are red hot with Mason Rudolph at the helm, having won 5 of 6. Their only loss in that 6 game stretch was a 3 point defeat to the amazing Ravens. The Browns, albeit fresh off a win over the Bills, are in a constant state of chaos & disarray. The Steelers get James Conner back in this one, but I think Jaylen Samuel will still play a prominent role. The defense, led by Minkah Fitzpatrick, will look to confuse Baker Mayfield & Co. in this one. I also think that Mike Tomlin holds a strong advantage over Freddie Kitchens and should find a solid game plan to lock down the Browns' playmakers. Juju Smith-Schuster will find ways to exploit the Cleveland secondary, and Conner should rumble to a large chunk of yards. For Cleveland, Nick Chubb will thrive as usual, but I think a red-hot Pittsburgh team will be too much for the Browns in this one. Steelers 24-22.
Houston @ Baltimore (-3.5)
Houston is fresh off their bye week and has had almost two weeks to plan for the amazing Lamar Jackson. This will be an epic battle of stud QBs and potential MVP candidates. Lamar Jackson absolutely shredded the Cincinnati defense last weekend and will look to produce again this week at home. Jackson forms an amazing 1-2 rushing attack with Mark Ingram, and the Texans will have to be ready for Jackson to break the pocket and go at any time. But, they'll also have to stay on their toes for the power running Ingram and Jackson's passing attack. Deshaun Watson has had his share of magic so far this year. With Hyde pacing the backfield and one of the league's best WRs in DeAndre Hopkins to throw to, Watson has no shortage of elite options himself. With that said, I think the Baltimore defense is better suited to slow down Watson. I'm not quite sure Houston has the defensive firepower to slow down the young dynamo, and like the Ravens to take this one and win a close one. Ravens 28-27.
Atlanta @ Carolina (-5.5)
The Falcons shocked the league last week and completely dismantled the Saints in New Orleans. Carolina, on the other hand, fell in a back-and-forth affair in Green Bay. Even though he's a running back, Christian McCaffrey is playing himself into the MVP conversation and has had an amazing season. Grady Jarrett and the Atlanta front will have to be prepared to clog up the middle and not let McCaffrey beat them. However, the danger of McCaffrey is that he's a dual-threat, and could take any reception the distance. When combined with speedster Curtis Samuel and the young star DJ Moore, Kyle Allen has a plethora of options to consider on any given play. Atlanta will likely be without RB Devonta Freeman, so it will fall on Brian Hill to pace the Atlanta ground game. Carolina has struggled against the run this year, so Hill will have to shine if the Falcons want to compete in this one. If Hill can rip off some sizable gains, it might open Matt Ryan's passing attack and allow Julio Jones some softened coverage. With all of that said, I think that the Panthers' secondary is strong enough to keep Ryan at bay and that Hill will only have limited success in this contest. I like McCaffrey to have another standout performance and for Samuel to catch at least one long TD, exploiting the Falcons' weakness over the top. Give me Carolina to cover at home. Panthers 28-21. 
[the_ad id="79528″][the_ad id="69556″]
Dallas (-4.5) @ Detroit
Detroit has lost 4 of 5 and made the Bears' offense look competent last week. On the other hand, the Cowboys sit at 5-4 and have had an incredibly inconsistent season. The big question mark for this game is whether or not Matthew Stafford will play. With Stafford sidelined with a back injury, Jeff Driskel would start his second game for Detroit. In addition to Stafford's injury, the Detroit backfield is also decimated by injury. With Kerryon Johnson on IR, they've been relying on Ty Johnson and JD McKissic to carry the load. Johnson is Questionable for Week 11, adding another wrinkle into the equation. Needless to say, the only bright spots on this offense are WRs Marvin Jones and Kenny Golladay… that is if Driskel can get them the ball. On the other side, the Cowboys are flush with options. Dak Prescott is armed with one of the league's best RBs in Ezekiel Elliott and WR Amari Cooper, both of which can take it the distance at any moment. The defense sports an elite linebacking corps with Jaylon Smith and Leighton Vander Esch. Look for that dynamic duo to wreak havoc on the Detroit line and backfield. While Driskel wasn't horrible last week, I can't convince myself to pick him to beat even an average team. Cowboys 33-25.
Jacksonville (-2.5) @ Indianapolis
This AFC South showdown is critical for both teams. The Jaguars, coming off a bye week, sit at 4-5. The Colts, who fell to the lowly Dolphins last weekend are 5-5. They should have their QB, Jacoby Brissett, back from injury this week, barring a setback. Brissett has played quite well this season but will be without his most dangerous weapon in TY Hilton who remains sidelined with a calf injury. The Colts QB will instead have to rely on the likes of WR Zach Pascal, bellcow RB Marlon Mack, and Tight Ends Jack Doyle and Eric Ebron. The Jaguars will see the return of QB Nick Foles, who has been out since Week 1. Foles should bring a jolt to an offense that was stalling in recent weeks as the magic wore off of Gardner Minshew. Regardless of who is under center, the Jaguars will need RB Leonard Fournette to continue his success. While Foles has proven himself competent in the past, I'm sure they'll ease him back into the gameplan. Look for lots of the big-bodied RB early in this contest. In the end, I think the Indianapolis defense is quite underrated and will give Foles some trouble in his first game back. I like the home underdog Colts to squeak this one out at home. Colts 28-27.
Buffalo (-5.5) @ Miami
Ouch. This could be painful. The Fitzmagic struck again this week as the Dolphins knocked off Brian Hoyer & the Colts in Indianapolis. The Bills, on the other hand, fell to the Browns in Cleveland. With the Browns in a constant state of disarray, this result was particularly disappointing for a 6-3 team. Josh Allen is a dual-threat in this offense and has succeeded as both a passer and a runner. Allen has created a solid connection with speedster WR John Brown. And on the ground, Devin Singletary is coming into his own as a runner. While the offense lacks true game-breakers, the defense is flush with talent and has yielded the 3rd least points against in the league so far this year. Tre'Davious White is one of the NFL's best corners and I could easily see him coming out of Sunday with an INT. For Miami, Fitzpatrick's offensive weapons are limited, especially with the loss of Preston Williams and the suspension of Mark Walton. Look for TE Mike Gesicki to play a prominent role and see increased targets. Otherwise, this offense doesn't scare me at all. Playing in Miami has been historically difficult, and I expect the Bills to struggle. But in the end, I think their defense will cause multiple turnovers and the Fitzmagic will run out. I'll take Buffalo to win on the road, but prefer the Dolphins with the points. Bills 20-17.
[the_ad id="80759″][the_ad id="66090″]
Denver @ Minnesota (-10.5)
I've found Minnesota incredibly impressive as of late. While Denver's defense is formidable and Von Miller can wreak havoc at any moment, the Vikings' offense is clicking right now and I don't think Denver can slow it down. Even without Adam Thielen, I think Dalvin Cook is an absolute nightmare to gameplan for, and Stefon Diggs can pace the game on the outside. Playing at home is an added bonus for the men in purple. I like the Vikings to win and cover at home. Vikings 28-14.
New Orleans (-5.5) @ Tampa Bay
Jameis Winston is an absolute roller coaster as always. The Buccaneers' QB can throw a touchdown or turn the ball over at any given moment. However, he does have two of the game's most imposing WRs on the outside in Mike Evans and Chris Godwin. With Ronald Jones as the unquestioned starter, they've also seen more production out of the RB slot. While many are wary of picking the Saints after their major let-down loss to Atlanta last week, I think Sean Payton & Co. are ready for a rebound. The Saints defense will surely miss Marshon Lattimore, but I still expect them to give Jameis Winston fits and cause turnovers in Tampa Bay on Sunday. Drew Brees should pick apart the Bucs' secondary and Michael Thomas will continue his run of dominance. Look for Alvin Kamara to get more involved as he's becoming healthier, and for the Saints to light up the scoreboard. Give me the Saints to win and cover on the road. Saints 31-24. (LOCK OF THE WEEK)
NY Jets @ Washington (-1.5)
This will surely be an ugly affair. The Redskins are hoping for a true breakout with rookie Dwayne Haskins starting at QB. He'll rely on the veteran RB Adrian Peterson to pace the running game. They'll also benefit from the return of their injured RB Derrius Guice. With Haskins now settling into the role, look for Washington and Bill Callahan to lean on the run game. Terry McLaurin is the Redskins' lone imposing threat in the WR corps and the Jets will need to aim to contain him in this contest. After outscoring the Giants last week, I think the Jets are well suited to outscore the Redskins. Le'Veon Bell has the capacity to be the best player on the field, and WR Robby Anderson has game-breaking ability. With all of that said, Adam Gase's team has looked absolutely awful at times this year, so nothing would surprise me in this one. Sam Darnold looked a little better last week and I think his success could continue against the inferior Washington defense. With a low level of confidence, I guess I'll take New York. Jets 28-25.
Arizona @ San Francisco (-11.5)
The 8-1 49ers suffered their lone loss of the season on Monday Night at the hands of the Seattle Seahawks. On the other sideline, Arizona is coming off of a razor-thin loss to Tampa Bay. Kyler Murray has really stepped into his own and could have an amazing career ahead. However, there is a concern in the backfield, as David Johnson looks like he's not quite himself. Kenyan Drake provides another option for the Cardinals, but they'll certainly suffer without their stud RB Johnson at 100%. Murray will need to rely on WR Larry Fitzgerald in the passing game, along with Christian Kirk who exploded for 3 TDs on Sunday. Jimmy Garoppolo leads the 49ers in this game and Kyle Shanahan's creative run-centered offense. Tevin Coleman will take the reins of the backfield and he'll need to exploit Arizona's below-average rush defense. Jimmy G's main targets will likely be Emmanuel Sanders and rookie breakout WR Deebo Samuel, who flourished on Monday night logging 8 catches for 112 yards. Injuries may be the deciding factor here. With TE George Kittle missing this contest, along with LT Joe Staley, RB Matt Breida and LB Kwon Alexander, the 49ers are going to be missing a bunch of playmakers. Not to mention, their WR1 Emmanuel Sanders is a little banged up and might not be 100%. I think San Fran wins regardless on the strength of their elite defense, but I'm not sure they'll cover with their current watered-down roster. 49ers 30-24.
[the_ad id="82129″][the_ad id="82132″]
Cincinnati @ Oakland (-9.5)
The winless Bengals are so incredibly bad. I'd pick anyone in the league to beat them and cover the spread at this point. The Raiders will be one win closer to a Wild Card spot, while the Bengals will be one pick closer to potentially selecting Joe Burrow in April's Draft. Raiders 28-16.
New England @ Philadelphia (-3.5)
The Patriots' reign of dominance has continued this year, as New England sits atop the AFC at 8-1. Philly, on the other hand, is battling for the NFC East crown, tied with Dallas at 5-4. Tom Brady still leads the Patriots' offense and has performed admirably as the league's elder statesman. Brady's top target is the gritty WR Julian Edelman and his trio of RBs– Sony Michel, James White, and Rex Burkhead. New England is #1 in the league in points against, but is also #2 in the league in points for– that's a scary combination. Philadelphia's QB Carson Wentz has been pedestrian, and his top WR Alshon Jeffery is day to day with an injury. His status will be one to monitor. With the loss of Desean Jackson, the Philly WR room is decimated at the moment. Look for JJ Arcega-Whiteside to get more involved and for Mack Hollins to contribute as well. With the WR injuries, look for RBs Jordan Howard and Miles Sanders to pace the offense. In the end, the Eagles will have to defeat Bill Belichick coming off a bye week. Giving the best coach of all time an extra 7 days to gameplan is not exactly ideal. You can bet that the wounds of Super Bowl LII aren't quite healed and that New England is going to come out with vengeance on their mind. Especially with the Eagles missing a bunch of offensive weapons, I won't be the one to pick against an extra-motivated Brady & Bill. Patriots 28-23.
Chicago @ LA Rams (-6.5)
Los Angeles comes into this game at 5-4 while the Bears sit at 4-5. Matt Nagy has been widely criticized this year and feels his seat becoming increasingly warm. On the other hand, Sean McVay has had a pedestrian year in LA. McVay's defense touts the league's best player in DL Aaron Donald and one of the best corners in the recently acquired Jalen Ramsey. On offense, it seems the Rams will be without veteran WR Brandin Cooks yet again this week. Instead, they'll have to get Cooper Kupp and Robert Woods more involved. Last week Kupp went catch less– a shocking revelation for one of the league's most productive WRs this year. Additionally, Todd Gurley will need to contribute and take the pressure off of Goff from time to time against this amazing Bears defense. For Chicago, Allen Robinson is Mitchell Trubisky's top target and should see a ton of volume in this game– that is, if he can get Jalen Ramsey off of his back. Otherwise, the Bears will rely on rookie RB David Montgomery who has come into his own the last few weeks. Call it a hunch, but I think last week was a breakthrough for Mitchell Trubisky, who'd been struggling immensely. The Bears' defense is still incredibly elite and after watching the Rams' performance in Pittsburgh last week, I have concerns that they'll be able to score enough to win this game. I think Khalil Mack will be all over Jared Goff and make his life miserable Sunday. Call it an upset… call me crazy… I might be wrong, but let's do this. Bears 21-20.

Kansas City (-3.5) @ LA Chargers
Kansas City sits atop the AFC West after 10 weeks with a record of 6-4, while the Chargers 4-6 record has them towards the bottom of the standings. Philip Rivers' squad is tough to read. They've had an up-and-down season, but certainly, have the skills to compete in any contest. WR Keenan Allen is among the AFC's best in all receiving categories, and the 1-2 punch of Melvin Gordon and Austin Ekeler is one to be feared. However, the run defense has been of concern this year and teams have been able to move the ball on the ground. Look for Andy Reid to keep Damien Williams heavily involved.  Clearly, the Chiefs' strength is their passing game with NFL MVP Patrick Mahomes at the helm. WR Tyreek Hill and TE Travis Kelce are both so good that they make it hard to lock down this offense. After losing to the Titans last week, the Chiefs will feel the urgency in this divisional matchup. While the Chargers' secondary is one of the league's best, I think Patrick Mahomes will lead the Chiefs to victory in Los Angeles and cover the spread on the road. Chiefs 28-20.
[the_ad id="79657″][the_ad id="79658″]
Enjoy the games! Until next week…
A former D1 College Wrestler at Boston University, Brad hails from New Jersey. By day, Brad works in the corporate automotive world, but by night, he is an avid sports, football, and fantasy sports enthusiast with a passion for winning. Fun Fact: Brad ran and finished the 2019 Boston Marathon!
Over the past decade, Brad has won dozens of fantasy league championships and has been writing for Gridiron Experts for the past 4 seasons. While he's surrounded by Giants and Jets supporters, Brad is a diehard Tennessee Titans fan, and, accordingly has dumped a ton of money into NFL Sunday Ticket in his years!