NFL Power Rankings Week 6
NFL Power Rankings

The supposed Week 5 showdown between the Jaguars and Chiefs failed to live up to the hype, so let's hope for more when the Chiefs visit the Patriots this week. Rookie QBs were a surprising 4-0 in Week 5, something that's unlikely to happen again this season. The Week 6 Power Rankings focus on a burning question for each team.
As always, these rankings loosely reflect my current Super Bowl odds.
Los Angeles Rams
Power Ranking: 1
Record: 5-0
Previous Rank: 1
Week 5: Win @ Seahawks, 33-31
Week 6: @ DEN
What is the Rams' Achilles heel? If they have one, it's injuries. The Rams proved they could win a close game in a hostile environment on Sunday, but lost both starting receivers to concussions during the game. With injuries beginning to mount, the Week 12 bye seems far off.
Kansas City Chiefs
Power Ranking: 2
Record: 5-0
Previous Rank: 2
Week 5: Win vs Jaguars, 30-14
Week 6: Sunday Night Football @ NE
Is the over (59 points) high enough for the Chiefs' Week 6 visit to Foxborough? If the recent performances of both offenses is any indication, we're in for a shootout. In QB Patrick Mahomes' worst game as a starter, the Chiefs still scored 30 points.
New Orleans Saints
Power Ranking: 3
Record: 4-1
Previous Rank: 4
Week 5: Win vs Redskins, 43-19
Week 6: Bye
Where does Drew Brees rank among the greatest quarterbacks to ever play? On MNF, he surpassed Peyton Manning's all-time passing yards record in impressive fashion. Some think he may already be the G.O.A.T. I'm not quite there yet — though he's almost certainly in any top 5 ranking — but another Super Bowl win would improve his G.O.A.T. argument.
A message from Peyton Manning to @drewbrees — the new all-time passing yards record holder (h/t @Broncos and @Saints) 🤣 pic.twitter.com/JoLBAlJTHu

— The Checkdown (@thecheckdown) October 9, 2018
New England Patriots
Power Ranking: 4
Record: 3-2
Previous Rank: 5
Week 5: Win vs Colts, 38-24
Week 6: Sunday Night Football vs KC
Are the Patriots still the team to beat in the AFC? If they beat the undefeated Chiefs on Sunday night, you'd have to think so. With rookie RB Sony Michel establishing himself, WR Julian Edelman back from suspension, and WR Josh Gordon starting to contribute, the Patriots offense has quickly gone from struggling to scary-good.
Cincinnati Bengals
Power Ranking: 5
Record: 4-1
Previous Rank: 10
Week 5: Win vs Dolphins, 27-17
Week 6: vs PIT
Can the Bengals exorcise their Steelers demons this week? They're field-goal favorites at home, but hey have yet to beat the Steelers since their epic meltdown in the 2015 AFC Wild Card playoff game. The outcome of their Week 6 matchup will significantly shape the AFC North race.
Jacksonville Jaguars
Power Ranking: 6
Record: 3-2
Previous Rank: 3
Week 5: Loss @ Chiefs, 30-14
Week 6: @ DAL
Are the Jaguars good enough to overcome the inconsistencies of QB Blake Bortles? On Sunday, the answer was a resounding "no," as Bortles committed five turnovers and the Jags' offense failed to score more than 14 points against a very pedestrian defense.
Carolina Panthers
Power Ranking: 7
Record: 3-1
Previous Rank: 8
Week 5: Win vs Giants, 33-31
Week 6: @ WAS
Did Graham Gano's incredible field goal conceal the Panthers' struggles in Week 5? Gano's 63-yard, game-winning kick was one of the best in NFL history, and it cleared the cross bar with plenty of room to spare. But Carolina struggled on both sides of the ball against a lesser opponent, and that won't be good enough against better teams.
Minnesota Vikings
Power Ranking: 8
Record: 2-2-1
Previous Rank: 9
Week 5: Win @ Eagles, 23-21
Week 6: vs ARI
How good are the Vikings? Even after pulling out a huge road win in Philadelphia, we may not truly know until Week 8, when they host the Saints on SNF.
Philadelphia Eagles
Power Ranking: 9
Record: 2-3
Previous Rank: 6
Week 5: Loss vs Vikings, 23-21
Week 6: Thursday Night Football @ NYG
Are the Eagles in trouble? Not yet. The loss of RB Jay Ajayi for the season is concerning, particularly given the offense's inconsistency, but the Eagles are still the best team in a weak division, and they're better than they've looked the last two weeks.
Chicago Bears
Power Ranking: 10
Record: 3-1
Previous Rank: 13
Week 5: Bye
Week 6: @ MIA
Will the Bears look as good coming out of their bye as they did going into it? That may be a tall order, but Matt Nagy and Co. have had two weeks to prepare for a vulnerable Dolphins squad that seems to be trending in the wrong direction.
Baltimore Ravens
Power Ranking: 11
Record: 3-2
Previous Rank: 11
Week 5: Loss @ Browns, 12-9
Week 6: @ TEN
Is the Ravens offense good enough? After moving the ball up and down the field against the Steelers, the offense struggled to move the ball against the Browns in Week 5. It will be interesting to see how they fare against the Titans no. 7 overall defense in Week 6.
Los Angeles Chargers
Power Ranking: 12
Record: 3-2
Previous Rank: 12
Week 5: Win vs Raiders, 26-10
Week 6: @ CLE
Can the Chargers offense continue its recent success when they travel to Cleveland? The matchup between the Chargers offense and the Browns defense will likely decide a game that surprisingly looks like one of the best of Week 6.
Pittsburgh Steelers
Power Ranking: 13
Record: 2-2-1
Previous Rank: 16
Week 5: Win vs Falcons, 41-17
Week 6: @ CIN
Is the Steelers defense good enough? It was in Week 5, as they tallied six sacks and held a very good Falcons offense to 17 points. The success of the Pittsburgh defense hinges on its ability to get to the quarterback, which will be difficult against the Bengals, who have only allowed 9 sacks in five games.
Green Bay Packers
Power Ranking: 14
Record: 2-2-1
Previous Rank: 7
Week 5: Loss @ Lions, 31-23
Week 6: Monday Night Football vs 49ers
Are the Packers' issues bigger than their kicker? It's easy (and probably fair) to blame Week 5 on Mason Crosby, who missed four field goals and an extra point, but the Packers were dominated in all areas for most of the game. The receiving corps wasn't good enough and QB Aaron Rodgers lost two fumbles waiting for them to get open.
Tennessee Titans
Power Ranking: 15
Record: 3-2
Previous Rank: 14
Week 5: Loss @ Bills, 13-12
Week 6: vs BAL
Will the real Tennessee Titans please stand up? After looking so strong in an upset victory over the Eagles, the entire offense struggled against the Bills. They'll be challenged to rebound when the excellent Ravens defense comes to town this weekend.
Cleveland Browns
Power Ranking: 16
Record: 2-2-1
Previous Rank: 20
Week 5: Win vs Ravens, 12-9
Week 6: vs LAC
Are the Browns actually…good? They are a .500 team after five games (no easy feat), and they have played every opponent close. The Browns are early 1-point underdogs for their Week 6 matchup with the Chargers.
Atlanta Falcons
Power Ranking: 17
Record: 1-4
Previous Rank: 15
Week 5: Loss @ Steelers, 41-17
Week 6: vs TB
Is the Falcons' season over after dropping to 1-4? Maybe not just yet. It may surprise you to know that Atlanta still has a 23% chance to make the playoffs. Their two remaining games before the bye are both at home and both winnable (TB, NYG).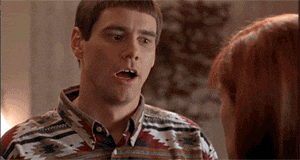 Seattle Seahawks
Power Ranking: 18
Record: 2-3
Previous Rank: 22
Week 5: Loss vs Rams, 33-31
Week 6: @ OAK
How different would the discourse be this week if the Seahawks had completed their near-upset of the Rams? They'd be 3-2 and one game out of first place in the NFC West. Instead, Seattle travels to Oakland with the chance to get to .500 entering their Week 7 bye.
Houston Texans
Power Ranking: 19
Record: 2-3
Previous Rank: 23
Week 5: Won vs Cowboys, 19-16
Week 6: vs BUF
Are the Texans about to turn the corner? According to ESPN's Football Power Index, Houston has the easiest remaining schedule in the league. If they can take care of business at home against the Bills this weekend, their 0-3 start will seem like a distant memory.
Tampa Bay Buccaneers
Power Ranking: 20
Record: 2-2
Previous Rank: 19
Week 5: Bye
Week 6: @ ATL
Will the Tampa Bay offense ever be as good with Jameis Winston at QB as it was during the first three weeks of the season behind Ryan Fitzpatrick? Coming out of their bye week and facing a depleted Atlanta Falcons defense, if they don't do it in Week 6, they probably never will.
Denver Broncos
Power Ranking: 21
Record: 2-3
Previous Rank: 18
Week 5: Loss vs Chiefs, 27-23
Week 6: vs LAR
Is any team more maddeningly inconsistent than the Broncos? After nearly beating the undefeated Chiefs in Week 4, Denver got their doors blown off by the Jets in Week 5. They risk facing a similar fate when they host a much better team in Week 6.
Washington Redskins
Power Ranking: 22
Record: 2-2
Previous Rank: 17
Week 5: Loss @ Saints, 43-19
Week 6: vs CAR
Where will the Redskins go from here? They'll have to hope their disastrous MNF loss to the Saints is rock-bottom, because almost nothing went right. Through five weeks, QB Alex Smith looks like a significant downgrade from Kirk Cousins.
Detroit Lions
Power Ranking: 23
Record: 2-3
Previous Rank: 26
Week 5: Win vs Packers, 31-23
Week 6: Bye
Did the Lions beat the Packers, or did K Mason Crosby beat the Packers? Detroit won't look a gift horse in the mouth, and will come out of their bye week with an excellent chance to get back to .500 in Week 7 against the Dolphins.
Indianapolis Colts
Power Ranking: 24
Record: 1-4
Previous Rank: 24
Week 5: Loss @ Patriots, 38-24
Week 6: @ NYJ
Is Andrew Luck all-the-way back? I think he is, and despite their drubbing in New England, I think the Colts are better than their 1-4 record. Their remaining schedule wouldn't intimidate anyone, and I think the Colts will surprise a lot of people by winning their next three games and getting to .500 entering their Week 9 bye.
Miami Dolphins
Power Ranking: 25
Record: 3-2
Previous Rank: 21
Week 5: Loss @ Bengals, 27-17
Week 6: vs CHI
Are the Dolphins turning into a pumpkin before our very eyes? The offense only gained more than 40 yards on one drive in Week 5 as they turned a 17-0 lead into a blooper-filled, double-digit loss.
Dallas Cowboys
Power Ranking: 26
Record: 2-3
Previous Rank: 25
Week 5: Loss at Texans, 19-16
Week 6: vs JAC
Is there any hope for the Cowboys' offense? Not when their opponent stops the run, as the Texans did on SNF. The Dallas defense kept them in a game the offense simply refused to win.
New York Jets
Power Ranking: 27
Record: 2-3
Previous Rank: 30
Week 5: Win vs Broncos, 34-16
Week 6: vs IND
Is the arrow pointing up for the Jets? For this season, maybe not, but for the future, absolutely. Rookie Sam Darnold continues to show signs of improvement, and the defense and running game both look strong.
New York Giants
Power Ranking: 28
Record: 1-4
Previous Rank: 29
Week 5: Loss @ Panthers, 33-31
Week 6: Thursday Night Football vs PHI
Is it worse to lose a blowout (Week 4 vs NO) or to be beaten by one of the longest field goals in NFL history as time expires (Week 5 @ CAR)? It's perhaps for the best that the Giants don't have much time to dwell on it as they prepare to host the Eagles on Thursday Night Football.
Buffalo Bills
Power Ranking: 29
Record: 2-3
Previous Rank: 31
Week 5: Win vs Titans, 13-12
Week 6: @ HOU
Who saw this coming? Despite their many shortcomings, the Bills have two wins in their last three games, and both were against good teams. The Buffalo passing game has not been one of the bright spots thus far.
San Francisco 49ers
Power Ranking: 30
Record: 1-4
Previous Rank: 28
Week 5: Loss vs Cardinals, 28-18
Week 6: Monday Night Football @ GB
Has any offense been as depleted by injury as that of the 49ers? Already without franchise QB Jimmy Garoppolo and RB Jerick McKinnon for the season, San Fran will possibly also be missing RB Matt Breida and WR Marquise Goodwin for their trip to Lambeau Field on MNF.
Oakland Raiders
Power Ranking: 31
Record: 1-4
Previous Rank: 27
Week 5: Loss @ Chargers, 26-10
Week 6: vs SEA
What was the worst part of the Raiders' Week 5 performance? There are a lot of options: WR Amari Cooper (still) auditioning to have his face put on a milk carton, the defense showing little resistance to the Chargers offense, the offense not scoring a touchdown until garbage time. My vote: throwing an interception from the 1-yard line instead of handing the ball to RB Marshawn Lynch.
Arizona Cardinals
Power Ranking: 32
Record: 1-4
Previous Rank: 32
Week 5: Win @ 49ers, 28-18
Week 6: @ MIN
Are the Cardinals really the worst team in the league? Even after a nice win in San Francisco against a very depleted team, they probably are. The rest of the schedule is daunting, so Arizona will need a balance of solid offense and good defense — like their Week 5 effort — in order to be competitive against better teams.
Follow Matt Foreman on Twitter
Thanks for reading
Join the 9179 other Diehard Fantasy Football Subscribers
Fantasy Football never stops. Stay up to date on all of the latest Gridiron Experts articles, rankings, and draft strategies. Dominate your league in 2019 and take home a championship. Our Newsletter includes:
Latest Fantasy & Dynasty Articles
Daily Fantasy Tips & Advice
Fantasy Football Sleepers
Fantasy Football Rankings
Weekly NFL Pick'em
Contests and Promotions
*Your email is 100% private and not shared with any other companies.