NFL Power Rankings Week 4
NFL Power Rankings

Does anyone want the no. 2 spot in these rankings? Last week's 2nd, 3rd, and 4th-ranked teams all lost in Week 3, and the incumbent no. 1 Rams suffered potentially significant losses to their secondary. Meanwhile, last week's 29th, 30th, and 32nd-ranked teams all notched wins this weekend. What is this, Bizarro World?
As always, these rankings loosely reflect my current Super Bowl odds.
Los Angeles Rams
Power Ranking: 1
Record: 3-0
Previous Rank: 1
Week 3: Win vs Chargers, 35-23
Week 4: Thursday Night Football vs MIN
The Rams convincingly won the "Fight for L.A." but lost both starting corners to injury in Week 3. They may enter their Thursday night showdown with Minnesota without either Aqib Talib or Marcus Peters.
Kansas City Chiefs
Power Ranking: 2
Record: 3-0
Previous Rank: 7
Week 3: Win vs 49ers, 38-27
Week 4: Monday Night Football @ DEN
Can anyone slow down the Chiefs' offense? So far, the answer has been a resounding "no." Until that changes, KC's 32nd-ranked defense won't hurt them.
Philadelphia Eagles
Power Ranking: 3
Record: 2-1
Previous Rank: 5
Week 3: Win vs Colts, 20-16
Week 4: @ TEN
The Eagles held off the Colts for a tough win in Carson Wentz's return. With Wentz back, the offense should improve upon its current 19.7 points per game scoring average.
Jacksonville Jaguars
Power Ranking: 4
Record: 2-1
Previous Rank: 2
Week 3: Loss vs Titans, 9-6
Week 4: vs NYJ
After their big win over the Patriots, Jacksonville responded with a frustrating home loss to the Titans. This offense will probably never be consistently efficient, but the Jags are obvious bounce-back candidates at home against rookie QB Sam Darnold and the Jets in Week 4.
New Orleans Saints
Power Ranking: 5
Record: 2-1
Previous Rank: 8
Week 3: Win @ Falcons, 43-37
Week 4: @ NYG
Sunday's Saints-Falcons game was one of the most entertaining of Week 3. Then again, I don't coach defense. The Saints offense is lighting up the field, but if the secondary doesn't start to improve, even a Drew Brees spin move may not be enough to save them.
New England Patriots
Power Ranking: 6
Record: 1-2
Previous Rank: 4
Week 3: Loss @ Lions, 26-10
Week 4: vs MIA
The Patriots have a losing record. Tom Brady passed for 133 yards at Ford Field on Sunday night. In Week 4, they will host the undefeated Miami Dolphins.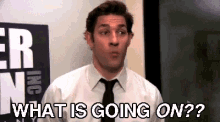 Pittsburgh Steelers
Power Ranking: 7
Record: 1-1-1
Previous Rank: 7
Week 3: Win @ Buccaneers, 30-27
Week 4: vs BAL
This incarnation of the Steelers defense is going to surrender a lot of yards. Their success will be measured by sacks and turnovers, and they had several splash plays on MNF. Minimal defense can win in today's NFL. The bigger concerns are the special teams and the penalties. Pro Bowl K Chris Boswell may be irreparably broken, and the Steelers' 37 penalties lead the NFL by a substantial margin.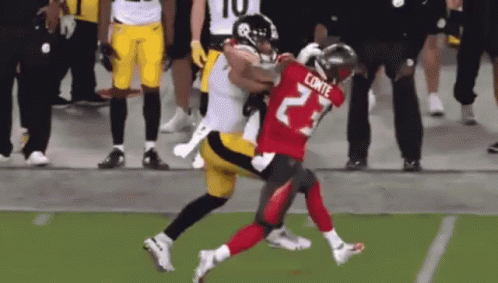 Minnesota Vikings
Power Ranking: 8
Record: 1-1-1
Previous Rank: 3
Week 3: Loss vs Bills, 27-6
Week 4: Thursday Night Football @ LAR
The Vikings looked like an elite team after two weeks. Then, they suffered what was statistically the biggest upset in the NFL since 1995. And now? A trip to L.A. for Thursday Night Football.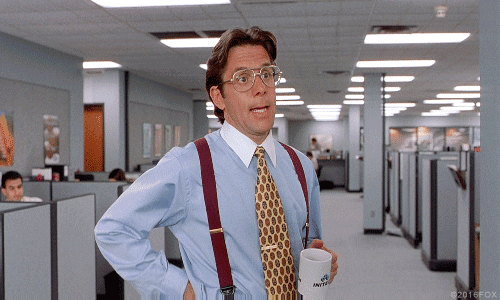 Green Bay Packers
Power Ranking: 9
Record: 1-1-1
Previous Rank: 6
Week 3: Loss @ Redskins, 31-17
Week 4: vs BUF
Can you believe there are four 1-1-1 teams? Almost as surprising as the egg laid by the Packers in the nation's capital. As long as Aaron Rodgers looks noticeably off, his left knee will continue to be a concern.
Carolina Panthers
Power Ranking: 10
Record: 2-1
Previous Rank: 17
Week 3: Win vs Bengals, 31-21
Week 4: Bye
QB Cam Newton and RB Christian McCaffrey ran all over the Bengals. The Panthers now have an early-season bye to rest and prepare to host the Giants in Week 5.
Atlanta Falcons
Power Ranking: 11
Record: 1-2
Previous Rank: 9
Week 3: Loss vs Saints, 43-37
Week 4: vs CIN
According to ESPN, Matt Ryan became only the second quarterback in the past 30 years to throw for 350 yards, 5 TDs, and zero interceptions and still lose. The other story for the Atlanta offense was the explosive emergence of rookie WR Calvin Ridley. After already losing Pro Bowl strong safety Keanu Neal to IR, the defense lost starting free safety Ricardo Allen for the season to an Achilles tear. It's probably time to call the Seahawks.
Los Angeles Chargers
Power Ranking: 12
Record: 1-2
Previous Rank: 11
Week 3: Loss @ Rams, 35-23
Week 4: vs SF
The Chargers pass defense ranks near the bottom of the league. After sandwiching the Bills between 2 of the top 3 scoring offenses, the Bolts should get a break this week when they host the 49ers sans Jimmy Garoppolo.
Baltimore Ravens
Power Ranking: 13
Record: 2-1
Previous Rank: 18
Week 3: Win vs Broncos, 27-14
Week 4: Sunday Night Football @ PIT
After a nice bounce-back win over the Broncos at home, the Ravens must travel to Pittsburgh for a big SNF game with the rival Steelers. Will a depleted Baltimore secondary be able to slow down the Steelers passing attack?
Cincinnati Bengals
Power Ranking: 14
Record: 2-1
Previous Rank: 14
Week 3: Loss @ Panthers, 31-21
Week 4: @ ATL
RB Giovani Bernard and WR Tyler Boyd played well as focal points of the offense while RB Joe Mixon and WR A.J. Green missed all or part of the action in Week 3. They'll need plenty of offense to keep up with the Falcons in Week 4.
Tampa Bay Buccaneers
Power Ranking: 15
Record: 2-1
Previous Rank: 15
Week 3: Loss vs Steelers, 30-27
Week 4: @ CHI
QB Ryan Fitzpatrick and the Bucs' offense overcame an ugly, mistake-filled first half to nearly pull off a huge comeback against the Steelers on MNF. With Jameis Winston now back from suspension, it will be interesting to see if and how long Fitzmagic can keep the starting QB job.
Miami Dolphins
Power Ranking: 16
Record: 3-0
Previous Rank: 20
Week 3: Win vs Raiders, 28-20
Week 4: @ NE
The 52-yard touchdown pass from WR Albert Wilson to fellow wideout Jakeem Grant was almost as surprising as Miami's 3-0 start. This week's visit to Foxborough will tell us a lot about who the Dolphins really are.
Washington Redskins
Power Ranking: 17
Record: 2-1
Previous Rank: 21
Week 3: Win vs Packers, 31-17
Week 4: Bye
Adrian Peterson has been one of Washington's best players, and he produced an impressive 19-120-2 line against Green Bay. The challenge for the Redskins offense will be getting meaningful contributions from its receiving corps.
Denver Broncos
Power Ranking: 18
Record: 2-1
Previous Rank: 13
Week 3: Loss @ Ravens, 27-14
Week 4: Monday Night Football vs KC
After a promising start to the season, things started to go south for the Broncos in the second quarter of Week 3. Since Denver allowed the Ravens to score 27 points, Vance Joseph will probably have some sleepless nights this week worrying about the Chiefs' offense.
Chicago Bears
Power Ranking: 19
Record: 2-1
Previous Rank: 16
Week 3: Win @ Cardinals, 16-14
Week 4: vs TB
The Bears offense struggled in an unimpressive win over a lousy Arizona Cardinals team. A friendly Tampa Bay secondary may be just what QB Mitchell Trubisky needs for a breakout game.
Tennessee Titans
Power Ranking: 20
Record: 2-1
Previous Rank: 23
Week 3: Win @ Jaguars, 9-6
Week 4: vs PHI
One week after an improbable, shorthanded division win against the Texans, the Titans doubled down and pulled off an even more surprising upset in Jacksonville. 9 points from the Tennessee offense won't cut it against Carson Wentz and the Eagles this week.
Seattle Seahawks
Power Ranking: 21
Record: 1-2
Previous Rank: 24
Week 3: Win vs Cowboys, 24-13
Week 4: @ ARI
After an 0-2 start and in spite of their flaws, the Seahawks have a golden opportunity to get to .500 on the road this week against Arizona, who will have rookie QB Josh Rosen making his first career NFL start.
Cleveland Browns
Power Ranking: 22
Record: 1-1-1
Previous Rank: 26
Week 3: Win vs Jets, 21-17
Week 4: @ OAK
They did it! Led by rookie QB Baker Mayfield, who came on in relief of an injured Tyrod Taylor, the Browns won their first game in 635 days. As expected, Mayfield was officially named the starter this week. The future just got a lot brighter, a lot faster, in Cleveland. And the victory fridges are open.
The cooler is open #VictoryFridge pic.twitter.com/Q8uuT10Zhs

— Rod Scott (@fun_rod) September 21, 2018
Indianapolis Colts
Power Ranking: 23
Record: 1-2
Previous Rank: 22
Week 3: Loss @ Eagles, 20-16
Week 4: vs HOU
The Colts are 1-2 but were only a couple of plays away from being 3-0. QB Andrew Luck's short-yardage passing and final-play benching in favor of backup Jacoby Brissett for the Colts' Hail Mary pass attempt are very concerning.
Detroit Lions
Power Ranking: 24
Record: 1-2
Previous Rank: 29
Week 3: Win vs Patriots 27-10
Week 4: @ DAL
Only the Browns had a win of more significance to their franchise than the Lions' Week 3 domination of the Patriots at Ford Field. Coach Matt Patricia defeated his mentor Bill Belichick in their first head-to-head matchup and rookie RB Kerryon Johnson was the Lions' first 100-yard rusher in over 4 years.
Houston Texans
Power Ranking: 25
Record: 0-3
Previous Rank: 19
Week 3: Loss vs Giants, 27-22
Week 4: @ IND
It's hard to pinpoint what's wrong with the Texans, who continue to lose despite impressive star power on both sides of the ball. Fun fact: WR Will Fuller has scored a TD in all six career games he has played with QB Deshaun Watson.
San Francisco 49ers
Power Ranking: 26
Record: 1-2
Previous Rank: 12
Week 3: Loss @ Chiefs, 38-27
Week 4: @ LAC
The loss to the Chiefs paled in comparison to the 49ers' devastating loss of franchise QB Jimmy Garoppolo on Sunday. This has been a totally different team with Jimmy G under center over the last two seasons. Unfortunately, we won't get to see it again until 2019.
Dallas Cowboys
Power Ranking: 27
Record: 1-2
Previous Rank: 25
Week 3: Loss @ Seahawks, 24-13
Week 4: vs DET
Last week's question lingers: Can anyone other than Zeke Elliott contribute for this offense? The entire passing game has looked pathetic.
New York Giants
Power Ranking: 28
Record: 1-2
Previous Rank: 30
Week 3: Win @ Texans, 27-22
Week 4: vs NO
Good Eli showed up in Houston, and the Giants finally got big games from RB Saquon Barkley and WR Odell Beckham in the same week. TE Evan Engram is week-to-week with a sprained MCL.
Oakland Raiders
Power Ranking: 29
Record: 0-3
Previous Rank: 27
Week 3: Loss @ Dolphins,
Week 4: vs CLE
The Raiders let another winnable game slip away late in Miami, as they have now been outscored 37-3 in the fourth quarter this season. The Amari Cooper Disappearing Act also returned in Week 3. Oakland hosts the Browns for Baker Mayfield's first career start on Sunday.
New York Jets
Power Ranking: 30
Record: 1-2
Previous Rank: 28
Week 3: Loss vs Browns, 21-17
Week 4: @ JAC
After ending the Browns' winless streak, the Jets won't have much of an opportunity to rebound when they travel to Jacksonville in Week 4. Things figure to get worse before they get better for rookie QB Sam Darnold.
Buffalo Bills
Power Ranking: 31
Record: 1-2
Previous Rank: 32
Week 3: Win @ Vikings, 27-6
Week 4: @ GB
Rookie QB Josh Allen led the Bills to a shocking, dominant upset over the Vikings in his second NFL start. If nothing else, Allen has given fans reason to be optimistic about Buffalo's future, even if the Bills' social media team can't find Minnesota on a map.
Can't get anything by us @buffalobills…

We actually play in the other Minnesota. pic.twitter.com/zjSxrFyqot

— Minnesota Vikings (@Vikings) September 22, 2018
Arizona Cardinals
Power Ranking: 32
Record: 0-3
Previous Rank: 31
Week 3: Loss vs Bears, 16-14
Week 4: vs SEA
The Cardinals fell short of an upset win over the Bears in Week 3, but not before HC Steve Wilks benched QB Sam Bradford for rookie Josh Rosen in the fourth quarter. Fellow rookie Christian Kirk led Arizona's receivers with a 7-90 line in Week 3. Rosen will make his first career start at home against the Seahawks in Week 4.
Follow Matt Foreman on Twitter
Thanks for reading
Join the 9179 other Diehard Fantasy Football Subscribers
Fantasy Football never stops. Stay up to date on all of the latest Gridiron Experts articles, rankings, and draft strategies. Dominate your league in 2019 and take home a championship. Our Newsletter includes:
Latest Fantasy & Dynasty Articles
Daily Fantasy Tips & Advice
Fantasy Football Sleepers
Fantasy Football Rankings
Weekly NFL Pick'em
Contests and Promotions
*Your email is 100% private and not shared with any other companies.