NFL Power Rankings
Football is back! After waiting 214 days since the last meaningful NFL game, the 2018 season finally kicks off on Thursday night in Philadelphia. I'm excited to take over the weekly Power Rankings column this season and look forward to the feedback from our readers.
Heading into Week 1, without having seen a meaningful down of football yet, this is essentially a reflection of the current Super Bowl odds as I see them. Beginning next week, recent results and expected future performance will factor more heavily into these rankings. So while the Eagles are the Super Bowl champs, I've deprived them of the #1 spot this week because I just don't think they are the team most likely to win the Super Bowl at the moment.
New England Patriots
Power Ranking: 1
2017 Record: 13-3
Previous Rank: N/A
2017 Finish: Lost SB LII vs Eagles, 41-33
Week 1: vs HOU
The last time we saw the Patriots, their defense gave up 41 points and over 500 yards to an offense led by Nick Foles. In the interim, there seemingly haven't been many changes on defense, and concerns remain. Still, the Pats were a strip-sack and one drive away from winning Super Bowl LII. They seem guaranteed 5 or 6 wins against their terrible division opponents in 2018 and have a convenient Week 11 bye which should prime them for a late-season push. The Patriots have played in seven consecutive AFC Championship Games. Even with their deficiencies (questions on defense, quality and depth of receiving corps), as long as they have Brady and Belichick, it's a safe bet that New England will be one of the final four teams left in the playoffs.
Philadelphia Eagles
Power Ranking: 2
2017 Record: 13-3
Previous Rank: N/A
2017 Finish: Won SB LII vs Patriots, 41-33
Week 1: Thursday Night Football vs ATL
After finally rewarding their tortured fanbase with the franchise's first Super Bowl win in February, the Eagles now face the difficult task of defending the throne.
Unfortunately, they'll have to start their title defense without the face of the franchise, QB Carson Wentz, who has yet to be cleared for contact, and star receiver Alshon Jeffery, who's still recovering from offseason shoulder surgery. Though Super Bowl MVP Nick Foles is a capable backup QB, his career has been defined by maddening inconsistency, and he looked terrible during the preseason. The Eagles terrific defense has only improved since the Super Bowl — DE Michael Bennett and DT Haloti Ngata were added as depth pieces (!) — but the start to the Eagles' title defense may depend on which version of Nick Foles we see during the first few weeks of the season.
Los Angeles Rams
Power Ranking: 3
2017 Record: 11-5
Previous Rank: N/A
2017 Finish: Lost NFC Wild Card Game vs Falcons, 26-13
Week 1: Monday Night Football @ OAK
The Rams followed their impressive 2017 campaign with an equally impressive offseason. GM Les Snead made it clear the team would do anything but rest on its laurels, trading for WR Brandin Cooks and Pro Bowl CBs Marcus Peters and Aqib Talib, signing DT Ndamukong Suh, then signing star RB Todd Gurley to a massive extension during the preseason. The message out of L.A. is clear: Super Bowl or bust. There is a lot of optimism for this team and young Head Coach Sean McVay, and they are a trendy Super Bowl pick.
Pittsburgh Steelers
Power Ranking: 4
2017 Record: 13-3
Previous Rank: N/A
2017 Finish: Lost AFC Divisional Game vs Jaguars, 45-42
Week 1: @ CLE
Following their home playoff loss to Jacksonville, GM Kevin Colbert and Head Coach Mike Tomlin retooled the Steelers' defense this offseason. But instead of reaching to try to fill the hole at ILB left by Ryan Shazier, they added multiple hybrid safeties via the draft and free agency. They experimented with sub packages this preseason utilizing an extra safety on the field in place of a linebacker, and the results were very encouraging. What's more: the Steelers may have found a hidden gem in undrafted free agent ILB Matthew Thomas, who has already put several splash plays on film. The annual Le'Veon Bell distraction never helps the team's focus, but he'll be there for the Week 1, and this offense is good enough to roll with Bell or James Conner. The real focus should be the winless Browns, who gave the Steelers all they could handle in 2017 (twice). The Steelers will have to play well to win what's likely to be a close game in Cleveland.
Minnesota Vikings
Power Ranking: 5
2017 Record: 13-3
Previous Rank: N/A
2017 Finish: Lost NFC Championship Game vs Eagles, 38-7
Week 1: vs SF
The Miracle in Minneapolis was one of the all-time great finishes to a playoff game. Unfortunately, the Vikings didn't seem to fully recover in time for the NFC Championship Game and looked flat in a demoralizing loss that meant that Minnesota would not be the first team to play a Super Bowl on their home field. GM Rick Spielman responded with a motivated, productive offseason. The Vikings landed their franchise QB by signing free agent Kirk Cousins to a massive three-year deal. They added secondary depth and DT Sheldon Richardson to the NFL's no. 1 defense from 2017. Besides Cousins, the offense should improve with better WR depth and the return of RB Dalvin Cook. There is every reason to believe the Vikings will be just as good and possibly better in 2018.
[the_ad id="79528″][the_ad id="69556″]
New Orleans Saints
Power Ranking: 6
2017 Record: 11-5
Previous Rank: N/A
2017 Finish: Lost NFC Divisional Game vs Vikings, 29-24
Week 1: vs TB
The Saints were one play away from traveling to Philadelphia for the NFC Championship Game last season, and expect to be back in the NFC playoff picture well into January. Second-year RB Alvin Kamara looks like a star in the making, and the offense added depth to an already solid WR corps in veteran Cameron Meredith and rookie Tre'Quan Smith. The Saints traded up in the first round of the draft to add raw but physically imposing pass rusher Marcus Davenport to the 8th-ranked defense from 2017. New Orleans has a great opportunity to open 2-0 with home games against the Buccaneers (minus Jameis Winston) and the Browns.
Green Bay Packers
Power Ranking: 7
2017 Record: 7-9
Previous Rank: N/A
2017 Finish: Lost Week 17 vs Lions, 35-11
Week 1: Sunday Night Football vs CHI
When Aaron Rodgers is healthy, the Packers have a chance to win every game. I think Rodgers and new TE Jimmy Graham will make beautiful music together. The Pack have enough other weapons with WR Davante Adams, RBs Jamaal Williams, and Ty Montgomery, and a solid-enough offensive line for the offense to roll. The Packers' top three draft picks focused on bolstering the defense, and if their impact is even moderately noticeable in 2018, this will be as dangerous a team as any come January.
Atlanta Falcons
Power Ranking: 8
2017 Record: 10-6
Previous Rank: N/A
2017 Finish: Lost NFC Divisional Game vs Eagles, 15-10
Week 1: Thursday Night Football @ PHI
Because so much of the discussion of the Falcons' 2017 campaign focused on the loss of OC Kyle Shanahan and the rocky transition to Steve Sarkisian, a lot of people overlooked how good they actually were. After blowing the biggest lead in Super Bowl history and becoming a punchline, the Falcons avoided a Super Bowl hangover and won double-digit games. They dominated the Rams in the Wild Card Round, then gave the Eagles their closest game of the playoffs in the Divisional Round. With a good, fast young defense and an offense due for positive regression in 2018, the Falcons are a real threat to start off 1-0 while putting a damper on the banner raising ceremony in South Philly.
Jacksonville Jaguars
Power Ranking: 9
2017 Record: 10-6
Previous Rank: N/A
2017 Finish: Lost AFC Championship Game vs Patriots, 24-20
Week 1: @ NYG
The Jaguars return nearly the same roster that came within 4 points of a trip to the Super Bowl last season. Some turnover at tight end and wide receiver shouldn't drastically affect a team that, frankly, doesn't rely heavily on the passing game, anyway. The Jags still boast a dominant, playmaking defense and the no. 1 rushing offense from a year ago. Assuming a healthy group of star players in Houston and a return to form for Colts' QB Andrew Luck, Jacksonville will have a much tougher go of things in the AFC South in 2018. The biggest question for this team remains the same as it was in 2017: Can QB Blake Bortles do enough to win the big game? If nothing else, we at least have @BortlesFacts.
Blake Bortles has never been investigated by the FBI. @MychalKendricks pic.twitter.com/YkEVzSygzW

— Blake Bortles Facts (@BortlesFacts) August 30, 2018
Los Angeles Chargers
Power Ranking: 10
2017 Record: 9-7
Previous Rank: N/A
2017 Finish: Won Week 17 vs Raiders, 30-10
Week 1: vs KC
The Chargers seem like preseason darlings every year. Yet in recent years, a combination of injuries, inconsistency, and awful kicking have kept this team from getting to where it wants to go. But something feels different this season: the Chiefs lost Pro Bowlers on both sides of the ball this offseason, the Broncos have a stopgap QB after going 5-11 last season, and the Raiders just traded their best defensive player. The offense will go as far as QB Philip Rivers and WR Keenan Allen take them, but don't be surprised to see flashes from the team's top 2017 draft picks, WR Mike Williams and G Forrest Lamp, now healthy, along with key contributions from recently re-signed TE Antonio Gates. The defense has a stellar pass rush and a secondary that added a top-five talent when S Derwin James fell to the Chargers during the draft. I expect the Chargers to lose the "Fight for L.A.," but win the AFC West and compete for a home playoff game in 2018.
Houston Texans
Power Ranking: 11
2017 Record: 4-12
Previous Rank: N/A
2017 Finish: Lost Week 17 vs Colts, 22-13
Week 1: @ NE
A 2017 with healthy versions of QB Deshaun Watson, DE J.J. Watt, and LB Whitney Mercilus may have ended much differently for the Texans, which is what makes 2018 so exciting. With Watson under center, the Texans were the league's best offense last season. Even without J.J. Watt, the Texans were the league's best defense in 2016. Don't expect Watson to pick up exactly where he left off in 2017, at least not immediately, but with potential greatness on both sides of the ball, the sky is the limit for this team.
[the_ad id="80759″][the_ad id="66090″]
Carolina Panthers
Power Ranking: 12
2017 Record: 11-5
Previous Rank: N/A
2017 Finish: Lost NFC Wild Card Game vs Saints, 31-26
Week 1: vs DAL
Ron Rivera's team should challenge for a playoff spot again this season. While QB Cam Newton and LB Luke Kuechly give the Panthers elite players on both sides of the ball, questions linger in the secondary and receiving corps. The defensive front remains strong, and another step forward for RB Christian McCaffrey would improve the outlook for Carolina's offense. While the first 5 games of the schedule lends itself to 3 or 4 wins, the brutal final 3 (NO-ATL-NO) are likely to be key in deciding the NFC South.
Dallas Cowboys
Power Ranking: 13
2017 Record: 9-7
Previous Rank: N/A
2017 Finish: Won Week 17 vs Eagles, 6-0
Week 1: @ CAR
Despite C Travis Frederick's recent diagnosis with Guillain-Barre syndrome, there's reason for optimism in Dallas. With Ezekiel Elliott back (the Cowboys are 19-6 with him in the lineup) and a plan to make the playbook and schemes more Dak-friendly, the offense is primed for a return to form. There's enough young talent on the defensive side of the ball — LB Jaylon Smith looks great and DE Randy Gregory was a beast during the preseason — that a unit which was quietly 8th in total yards last season could still get significantly better in 2018. And if you want to win a bar bet: the Cowboys are the last team to beat the rival Eagles in a game that counted.
San Francisco 49ers
Power Ranking: 14
2017 Record: 6-10
Previous Rank: N/A
2017 Finish: Won Week 17 vs Rams, 34-13
Week 1: @ MIN
The 49ers could be significantly better on both sides of the ball in 2018. Jimmy G could be even better after a full offseason to master Kyle Shanahan's offense. CB Richard Sherman could return to form after losing 2017 to injury. The young, promising defensive core of DE Solomon Thomas, LB Reuben Foster, CB Ahkello Witherspoon and S Jacquiski Tartt could come together to make San Fran formidable on defense for years to come. A 3- or 4-win improvement from 2017 is not difficult to imagine, and would be enough to put the 49ers in contention for a wild card spot.
Kansas City Chiefs
Power Ranking: 15
2017 Record: 10-6
Previous Rank: N/A
2017 Finish: Lost AFC Wild Card Game vs Titans, 22-21
Week 1: @ LAC
The Chiefs have transitioned from steady-but-limited QB Alex Smith to rocket-armed youngster Patrick Mahomes. While Mahomes is likely to experience some growing pains in his first season as an NFL starting quarterback, there will be moments he and the Chiefs' skill position players take our breath away. The defense will be bolstered by the return of S Eric Berry, assuming his sore heel isn't a harbinger of something more serious. The collective growth of Andy Reid's young offensive core might make this a bridge year for the Chiefs, but the future is bright, and the present should be fun to watch.
Baltimore Ravens
Power Ranking: 16
2017 Record: 9-7
Previous Rank: N/A
2017 Finish: Lost Week 17 vs Bengals, 31-27
Week 1: vs BUF
Baltimore entered Week 17 last season with a 94% chance of making the playoffs, and even after failing to get help from the Titans or Bills, all they had to do was beat the Bengals at home to punch their ticket to the playoffs. Shockingly, Andy Dalton connected with Tyler Boyd for a long touchdown from midfield on a desperation 4th and 12 play to ruin the Ravens' season. After trading up to draft QB Lamar Jackson in April, early offseason speculation was that 2018 could be a year of transition for John Harbaugh's team. Instead, Baltimore added talented pass catchers and blue chip rookie TE Hayden Hurst, and committed to this still being Joe Flacco's team…for now. The degree of improvement for Flacco and last year's no. 27 offense will ultimately decide the Ravens' fate in 2018.
[the_ad id="79657″][the_ad id="79658″]
Tennessee Titans
Power Ranking: 17
2017 Record: 9-7
Previous Rank: N/A
2017 Finish: Lost AFC Divisional Playoff Game vs Patriots, 35-14
Week 1: @ MIA
2017 seemingly marked a nice step forward for the Titans: they won 9 games, beat the Jaguars twice, and won a playoff game. But internal frustration with then-coach Mike Mularkey boiled over when he allegedly refused to make changes to his staff, resulting in his prompt firing and the even faster hiring of former LB and Texans' Defensive Coordinator Mike Vrabel as the team's new head coach. The Titans' no. 13 defense is likely to get even better under Vrabel's guidance, and if QB Marcus Mariota takes another step in 2018, Tennessee could finally have a difference-making offense whose whole matches the sum of its many talented parts (RB Derrick Henry, WR Corey Davis, TE Delanie Walker). In an improved AFC South, a return trip to the playoffs will be a tall, but not impossible task.
Chicago Bears
Power Ranking: 18
2017 Record: 5-11
Previous Rank: N/A
2017 Finish: Lost Week 17 vs Vikings, 23-10
Week 1: Sunday Night Football @ GB
Even if you think the Bears gave up too much for Khalil Mack (they arguably did), GM Ryan Pace deserves credit for adding a generational player to Vic Fangio's defense. The Bears already ranked 10th in total yards and 7th in sacks last year…and they just added Khalil Mack. I expect things to slow down for QB Mitchell Trubisky in year two, and by following the Rams' blueprint, there's reason to think this team might even be on the precipice of something special. This is an exciting time for an organization that's trending upward.
Denver Broncos
Power Ranking: 19
2017 Record: 5-11
Previous Rank: N/A
2017 Finish: Lost Week 17 vs Chiefs, 27-24
Week 1: vs SEA
It's fair to expect improvement in head coach Vance Joseph's second season on the job, particularly because the Broncos only won 5 games a year ago. New QB Case Keenum is no more than a placeholder, whether it be for Chad Kelly or, more likely, someone who's not currently on the Denver roster. Still, Keenum brings a stabilizing presence to an offense that was a train wreck last season, rookie RB Royce Freeman looks like the real deal, and Demaryius Thomas and Emmanuel Sanders lead a talented receiving corps. The Broncos have never had back-to-back losing seasons under owner Pat Bowlen, and 8-8 seems about right for this group, with run at a wild card spot entirely plausible.
[the_ad id="81228″][the_ad id="81229″]
Oakland Raiders
Power Ranking: 20
2017 Record: 6-10
Previous Rank: N/A
2017 Finish: Lost Week 17 vs Chargers, 30-10
Week 1: Monday Night Football vs LAR
Hey Raiders' fans, how was your week?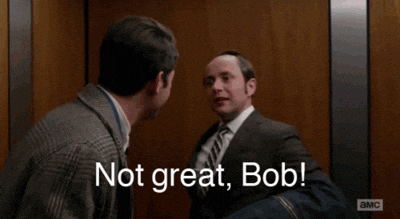 The Raiders got a huge haul of draft picks for LB Khalil Mack, but trading away the former Defensive Player of the Year only hurts the team's outlook for 2018 and is turning into a PR nightmare. And though a mere footnote, by comparison, overpaying for and then cutting WR Martavis Bryant in the same offseason only made the front office look worse. The jury is out on Jon Gruden's second stint as the team's head coach, but no one can blame Raiders' fans for being discouraged at this point.
Seattle Seahawks
Power Ranking: 21
2017 Record: 9-7
Previous Rank: N/A
2017 Finish: Lost Week 17 vs Cardinals, 26-24
Week 1: @ DEN
After a legendary run, the Legion of Boom has been dismantled. But I think that rumors of the Seahawks' demise on defense have been greatly exaggerated. With QB Russell Wilson, WR Doug Baldwin, and a young backfield carrying the offense, I think Seattle's retooled young defense (the Legion of Whom?) will do enough to keep them in games and surprise some people.
New York Giants
Power Ranking: 22
2017 Record: 3-13
Previous Rank: N/A
2017 Finish: Won Week 17 vs Redskins, 18-10
Week 1: vs JAC
The Giants eschewed a golden opportunity to select their future franchise quarterback at the top of the draft for a potentially generational talent in RB Saquon Barkley. With the return of a healthy (and richer) Odell Beckham, and presumed second-year improvement from TE Evan Engram and WR Sterling Shepard, even adequate QB play from Eli Manning should make the Giants' offense one of the league's most exciting. With several new faces, a lot of youth and a new scheme, how the defense performs is the likely x-factor for the G-Men in 2018. New head coach Pat Shurmur, the NFL's Assistance Coach of the Year in 2017 as the offensive coordinator of the Vikings, brings a lot of excitement to the franchise. Under Shurmur, the Giants seem certain to improve upon their 3-win 2017 campaign. The question is, can they improve enough to become a playoff team?
Detroit Lions
Power Ranking: 23
2017 Record: 9-7
Previous Rank: N/A
2017 Finish: Won Week 17 vs Packers, 35-11
Week 1: Monday Night Football vs NYJ
Former New England DC Matt Patricia should eventually build a strong defense in Detroit, but I foresee growing pains on the defensive side of the ball in his first season in the Motor City. Rookie RB Kerryon Johnson will finally give the Lions a reliable first- and second-down runner, Matthew Stafford is a rock, and the receiving corps isn't short on weapons. The offense has the potential to be among the league's most prolific. But the already difficult NFC North just got tougher with the Bears' addition of Khalil Mack — particularly for Stafford and the Lions' offensive line. Like most teams with a new head coach, Lions' fan would be wise to exercise patience in measuring Patricia's success in Detroit.
Cincinnati Bengals
Power Ranking: 24
2017 Record: 7-9
Previous Rank: N/A
2017 Finish: Won Week 17 vs Ravens, 31-27
Week 1: @ IND
After a disappointing 2017, which capped back-to-back losing seasons, the Bengals curiously signed up for two more years of Marvin Lewis, who has zero playoff wins in his 15 seasons as the team's head coach. It's fair to expect improvement from the offense commensurate with the Year 2 contributions from RB Joe Mixon and lightning-fast WR John Ross. The defense will be without the skilled, but notoriously dirty LB Vontaze Burfict for the first four games due to suspension, but still boasts elite players in the front seven. With the 3rd-easiest strength of schedule, Cincy has a chance to lose in the first round of the playoffs for the first time since the 2015 season.
Indianapolis Colts
Power Ranking: 25
2017 Record: 4-12
Previous Rank: N/A
2017 Finish: Won Week 17 vs Texans, 22-13
Week 1: vs CIN
Andrew Luck is back! Because so much of Indy's success depends on Luck's health, this alone is reason for hope if you're a Colts' fan. Young RB Marlon Mack will attempt to fill the very big shoes left by future HOFer Frank Gore (people will be talking about Mack after he inevitably makes a few "wow" plays), and offseason acquisition Eric Ebron will pair with Jack Doyle to give Luck two very capable receiving targets at the tight end position. The offensive line is still a question mark and the defense, which is transitioning from a 3-4 scheme to a 4-3, lacks playmakers. Overall, the Colts are in good hands with new head coach Frank Reich, but this is a rebuild, and I expect the improvement to be modest and gradual.
Washington Redskins
Power Ranking: 26
2017 Record: 7-9
Previous Rank: N/A
2017 Finish: Lost Week 17 vs Giants, 18-10
Week 1: @ ARI
The Redskins finally completed their long-brewing divorce with QB Kirk Cousins after the 2017 season, and replaced him by trading for Alex Smith. Smith will play behind a good offensive line with a talented but inconsistent group of receivers, and the loss of highly-touted rookie RB Derrius Guice is a tough pill to swallow and a major blow to the Washington rushing attack. Thanks to a good-looking 2018 draft class, the 'Skins have a young, high-upside front seven. Unfortunately, the additions to the secondary don't appear to compensate for the key losses (CB's Kendall Fuller and Bashaud Breeland, S Su'a Cravens). A .500 season may be the ceiling for this group in 2018.
Cleveland Browns
Power Ranking: 27
2017 Record: 0-16
Previous Rank: N/A
2017 Finish: Lost Week 17 vs Steelers, 28-24
Week 1: vs PIT
For a team that was 0-16 last season, the Cleveland Browns have a lot of reasons to look forward to this season. They will win games. I think DE Myles Garrett will finish in the top 5 for Defensive Player of the Year. Tyrod Taylor will bring stability and playmaking to the QB position for the Browns for the first time in recent memory, and he'll have two highlight-reel wide receivers and an emerging young tight end among his receiving targets. DC Gregg Williams' defense could be a top-10 unit. Hard Knocks has been entertaining as hell, maybe even the best season yet. Unfortunately, another revelation of Hard Knocks is that head coach Hue Jackson may ultimately be this team's Achilles heel, strangely unwilling to make drastic changes or push his players particularly hard after going 1-31 in the prior two seasons. The Browns' seemingly imminent success may be in spite of, and not because of him. The playoffs are in this team's future, just not in 2018.
Tampa Bay Buccaneers
Power Ranking: 28
2017 Record: 5-11
Previous Rank: N/A
2017 Finish: Won Week 17 vs Saints, 31-24
Week 1: @ NO
Tampa Bay's 2018 outlook is overshadowed and severely handicapped by the suspension of franchise QB Jameis Winston for the team's first four games. Assuming Harvard man Ryan Fitzpatrick can steady the ship in Winston's absence, there is talent on offense, especially if rookie RB Ronald Jones shows signs of turning the corner after a dreadful preseason. Thanks to an offseason overhaul, the defensive front could quickly go from a weakness to a strength. This season may well dictate whether head coach Dirk Koetter, GM Jason Licht, and Jameis Winston wear pewter beyond 2018. At this point, contending and finishing in last place in the NFC South seem almost equally likely.
New York Jets
Power Ranking: 29
2017 Record: 5-11
Previous Rank: N/A
2017 Finish: Lost Week 17 vs Giants, 18-10
Week 1: Monday Night Football @ DET
The Sam Darnold Era is officially underway in New York. Darnold already looks poised and polished beyond his years, validating the hope that Gang Green finally found another franchise quarterback. Veteran Josh McCown is one of the better backups in the league, and the flier GM Mike Maccagnan took on Teddy Bridgewater, which netted the Jets a 3rd round pick in a trade with Saints, was a huge victory for management. The improvement of the young defense will be worth monitoring, but ultimately, this is still a rebuild, and Sam Darnold's growth and development in 2018 will likely determine whether Maccagnan and head coach Todd Bowles return after this season.
Arizona Cardinals
Power Ranking: 30
2017 Record: 8-8
Previous Rank: N/A
2017 Finish: Won Week 17 vs Seahawks, 26-24
Week 1: vs WAS
It's a shame that QB Carson Palmer's career ended with such a whimper, but the Cardinals believe they have their quarterback of the future in rookie Josh Rosen, and a more than capable placeholder (when healthy) in former no. 1 overall pick Sam Bradford. With superstar, RB David Johnson presumably set to pick up where he left off in 2016 after missing 2017 with a wrist injury, and legendary veteran WR Larry Fitzgerald returning to lead a talented ground of young receivers, the Cardinals' offense could be very good. The key is the health of Sam Bradford. If Bradford plays 16 games — which the odds are very much against — the ceiling is very high for this team. But given his injury history, there's a strong possibility that the Josh Rosen Era will have to start prematurely. With so many key departures on defense, it's difficult to see the unit remaining a strength, even with the presence of CB Patrick Peterson and DE Chandler Jones. A wide range of outcomes are foreseeable for the Cardinals under first-year head coach Steve Wilks, but most of them are tied to the health of Sam Bradford.
Buffalo Bills
Power Ranking: 31
2017 Record: 9-7
Previous Rank: N/A
2017 Finish: Lost AFC Wild Card Game vs Jaguars, 10-3
Week 1: @ BAL
After making the playoffs for the first time in 18 years, the Bills responded by jettisoning their starting QB and trading up to draft his successor, Josh Allen, with the 7th overall pick in April's draft. Despite showing some promise in the preseason, head coach Sean McDermott named unheralded Nathan Peterman, not Allen, the team's starting QB for Week 1. RB LeSean McCoy is sure to face stacked boxes for most of the season, and there's little reason to believe that Peterman (or Allen) and the Bills' thin receiving corps can do enough to change that in the short-term. The defense must improve at stopping the run, though the secondary remains a strength. After a taste of success in 2017, the #BillsMafia will likely need to exercise some patience before they taste it again.
Miami Dolphins
Power Ranking: 32
2017 Record: 6-10
Previous Rank: N/A
2017 Finish: Lost Week 17 vs Bills, 22-16
Week 1: vs TEN
The Dolphins surprised some people by not trading up from 11th overall for a quarterback of the future during the draft. Instead, they reaffirmed their commitment to QB Ryan Tannehill, who has yet to inspire much confidence in anyone, and traded away Jarvis Landry, the team's best receiver. They also fully committed to their youth movement on defense by releasing DT Ndamukong Suh and LB Lawrence Timmons. The additions of veteran DE Robert Quinn and first-round pick DE Charles Harris should strengthen the pass rush, but the fate of the defense will largely hinge on the improvement of the rest of the young core. While it's entirely possible Miami will recapture some of the magic from head coach Adam Gase's first season, I simply don't see much to get excited about on either side of the ball.
Follow Matt Foreman on Twitter
Thanks for reading
Matt is a Pitt graduate whose home smells of rich mahogany. His life is filled with dogs, scotch, leather-bound books, and winning fantasy football teams. When he's not writing or thinking about fantasy football, Matt does a fine impression of a lawyer. He holds grudges in fantasy football and real life, and his heroes include Charles Barkley, George Costanza, and Ric Flair, who often told opponents, "To be the man, you've got to beat the man! WOOO!"