NFL Picks Week 6
This season, I'll be providing my picks every week for you, our readers. Last year, I was Gridiron's top NFL Pick'em guru on Tallysight, going 167-99-1 (63%). We're hoping to have even more success this year! Each week, I'll give you my picks for the game, and a short write-up centered around the key reason why I'm making the pick that I am. You can also click over to see all our Free NFL picks for the week with more than a dozen Gridiron Experts picking each game.
And we're off!
Texans @ Titans (-3.5)
Tennessee showed out on Tuesday Night Football, knocking off the previously undefeated Bills in convincing fashion. Most impressively, they did so without some of their best players, mainly rising star interior DL Jeffery Simmons. With Simmons and Adam Humphries returning from the COVID list, Tennessee will be closer to full strength as Houston comes to town. The Texans took down the Jags last weekend, as Brandin Cooks had his best game of the year. Deshaun Watson and Cooks will need to produce a similar performance to keep up with the Titans on Sunday, as Tennessee has scored almost 27 points per game. While the Titans struggled to stop Buffalo on 3rd Down on Tuesday, I think they'll iron out some of the wrinkles during practice this week. Look for Simmons' return to draw some double teams and open things up for Jadeveon Clowney and Harold Landry on the outside. I think Tannehill keeps rolling along with a steady dose of Derrick Henry to propel Tennessee to a home win. Titans 33-27. 
Washington @ New York Giants (-2.5)
Something's got to give in this showdown, as Washington (1-4) and New York (0-5) have combined for a 1-9 record through 5 weeks. Kyle Allen will make his second start for Washington as they travel to New York. Averaging less than 20 points per game, Washington will look for Allen to provide a spark. His best bets to do so are WR Terry McLaurin and RB Antonio Gibson. New York's defense has performed admirably as of late, yielding 17 points to the Rams 2 weeks ago before keeping it close and forcing turnovers against Dallas last weekend. Daniel Jones will need to protect the ball to the best of his ability, as it's been a big issue so far in his career. Devonta Freeman will also look to build on his strong performance last week, as he slides into that starting NY RB role. I do think this game will be close, but the Giants' biggest weakness is their offensive line. If Washington has done one thing right this year, it's rush the passer. Their 14 sacks rank 4th in the NFL, and they will be pinning their ears back to get to Jones all day Sunday. Give me Washington on the road by the slimmest of margins. Football Team 20-19.
Cincinnati @ Indianapolis (-7.5)
Should concerns surround COVID-19 in the Colts' building die down, Indianapolis will welcome Cincinnati to town as a 7.5-point favorite on Sunday. Despite allowing 32 points to Cleveland last weekend, Indy ranks 3rd in the NFL, having only allowed 88 points this season. Their defense is certainly their strongest asset, and they'll look to fluster rookie QB Joe Burrow of the Bengals. Indianapolis has forced a league-high 7 INT so far this year, so if they're able to rattle the young QB, they might be able to add to that total. Offensively, they'll lean on RB Jonathan Taylor to continue his breakout campaign and to wear down the Cincinnati defense, which has been better as of late. I do think Indianapolis will pull away early in this game, but feel that Burrow will lead the Bengals charing back in the second half. Unfortunately, time won't be on his side, and the Bengals will fall a score short. Colts 30-25.
Atlanta @ Minnesota  (-4)
This game could end up as a good old fashioned shootout. Minnesota and Atlanta's defenses rank 28th and 30th respectively in points allowed. Both sides certainly have their own slew of offensive stars as well, but we won't get to see one of them play on Sunday. Vikings RB Dalvin Cook has already been ruled out with a groin injury, leaving Alexander Mattison to take the reins of the rushing attack for Minnesota. Luckily, Mattison is one of the league's few plug-and-play handcuffs. While it's impossible to truly replace a talent like Cook, Mattison does a pretty solid job. Kirk Cousins will hone in on the always reliable Adam Thielen and breakout rookie WR Justin Jefferson to exploit this Atlanta secondary. For Atlanta, Matt Ryan has experienced a roller coaster season. He hopes to find his groove against this exploitable Vikings secondary. With Julio Jones likely to play and breakout star WR Calvin Ridley on the other side, it'll certainly be tough to keep Atlanta off the scoreboard. I'll also be interested to see what version of Todd Gurley we'll get this weekend. All things considered, I think the Minnesota defense is more capable of making a stop late in the game and will take them to win by the slimmest of margins. Vikings 32-30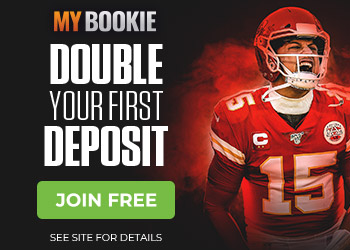 Chicago @ Carolina (-1.5)
With Mike Davis filling in for the injured Christian McCaffrey, the Panthers have not missed a beat. Davis has added 277 all-purpose yards since taking over. QB Teddy Bridgewater has also done a fine job in his first season with the offense, favoriting WR Robby Anderson over DJ Moore in the early going. Anderson has logged 28 receptions for 377 yards and a score in this breakout campaign. On the other side, Nick Foles will look to build on an already successful start to the season for Chicago. The Bears enter this game with a 4-1 record, sitting just behind Green Bay in the NFC North. I think the largest single factor in this game is Chicago's ability to control the clock. Carolina has struggled against the run and will be without their top run-stopper Kawann Short for the rest of the season. Look for David Montgomery to stand out and compile a ton of all-purpose yards on Sunday, and for Foles to make a couple of clutch throws to Allen Robinson when needed, leading Chicago to pull the upset on the road. Bears 24-23. 
Detroit (-3) @ Jacksonville
I did think Jacksonville had a chance to pull off the upside against Houston last week, but boy was I wrong. Neither the defense nor the offense looked competent, and Jacksonville dropped their 4th consecutive game. Gardner Minshew will need to be much better than he has been, and reclaim his form from the first game of the season when Jacksonville knocked off Indianapolis. Since then, both he and breakout RB James Robinson have regressed. Overall, Robinson still carries a lot of intrigue, as he has produced quite a bit for an unheralded rookie. He will have a chance to shine against this paper-thin Detroit rush defense. If Robinson cannot stand out, I don't like Jacksonville's chances. Matt Stafford will captain the Detroit offense and should lean on his top receiving target Kenny Golladay throughout the afternoon. On the ground, the ageless Adrian Peterson will handle the rushing duties for the Lions. Even dispute the potential of Robinson, the Jags burned me for the last time, and I won't be going back to that well again. I will take Detroit to win and cover in the process. Lions 26-20.
Cleveland @ Pittsburgh (-3.5)
Pittsburgh is one of the last few undefeated teams in the league. After an unexpected bye week, they returned to action and defeated the Eagles by two scores. The story of Sunday was the emergence of wide receiver Chase Claypool. The rookie caught 7 of 11 targets for 110 yards and 3 TDs, adding a rushing score for good measure. When you combine the breakout Claypool along with JuJu Smith-Schuster and Diontae Johnson, Ben Roethlisberger has a ton of options at any given moment. Baker Mayfield will lead Cleveland on Sunday, but he will have to yet again lean on only Kareem Hunt in the backfield, given Nick Chubb's injury. Hunt is a dual-threat and gives Baker yet another option outside of the LSU boys, WRs Odell Beckham Jr., and Jarvis Landry. This offense has a lot of fire-power, but the defense isn't quite as potent. If Cleveland wants to keep it close, they will need to continue to dominate on the ground, where they lead the league with 204.5 rushing yards per game. With all of that said, Big Ben has only lost to the Browns two times in his career and has never lost at home. That won't change on Sunday.  Steelers 30-23.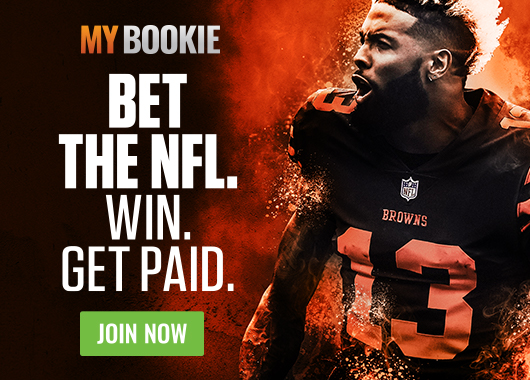 Baltimore (-7.5) @ Philadelphia
Baltimore comes into this game with a record of 4-1. The scariest part about that fact is that their reigning MVP quarterback Lamar Jackson hasn't been playing his best football. Despite Jackson's slow(er) start, Baltimore still ranks 7th in points per game and 3rd in rushing yards per game. The true strength of this team, though, is their defense which ranks 1st in the league with only 76 points surrendered so far this year. On the other hand, Philadelphia has struggled to put points on the board this year, averaging 21 points per game which ranks 25th in the league. To compound the issue, Carson Wentz has thrown seven interceptions compared to only four touchdowns. The bright spots of this offense have been RB Miles Sanders and breakout WR Travis Fulgham, who will look to prove he's worthy of a starting spot even when Alshon Jeffery comes back. However, with the Eagles' defense ranking in the bottom third of the league, I expect Baltimore to get Jackson back on track in this contest. Look for him to post a season-high in rushing yards and for Lamar to connect with Hollywood Brown and Mark Andrews on a score each, leading Baltimore to a comfortable win. Ravens 29-19. 
Denver @ New England (-9.5)
Denver travels to New England for this showdown. The Patriots' quarterback, Cam Newton will return for this contest after being activated off of the COVID list. The Patriots' rush-first offense is a departure from their usual style, but it has been effective. Newton's legs will be put to use along with the likes of Damien Harris, Rex Burkhead, and pass-catching back James White. Newton will also go to the air from time to time, predominantly targeting veteran WR Julian Edelman and N'Keal Harry. Thus far, New England's strength has been their defense, as they've yielded the 6th least points (92) in the league. Denver is right behind them, having only given up 98 points (although both teams had a bye last week.) Drew Lock seems to be slated to return after missing 2 full games due to injury. Lock's presence will undoubtedly boost this offense, as the young QB looks to continue his promising start. On the ground, Denver will lean on Melvin Gordon and Phillip Lindsay, provided Gordon suits up, given his trouble with the law this week. I think New England has the advantage on both sides of the ball, and the legendary Bill Belichick has had 2 weeks to prepare for this contest. Given that, I think the Patriots take this one comfortably and cover the spread. Patriots 28-17. 
New York Jets @ Miami (-9.5)
The Jets' horror story of a season just continues to get worse. Over the past week, they've tried to trade and then eventually released RB Le'Veon Bell. Now, Bell will head to Kansas City leaving the ageless Frank Gore and La'Mical Perine to pace the attack. QB Joe Flacco will start again for the injured Sam Darnold and will need to connect early and often with Jamison Crowder. Truthfully, there's not a ton of other bright spots on this offense, and Flacco will be hard-pressed to lead this team to a win. On the other side of the ball, Miami is fresh off an impressive win, as they blew out the 49ers last week. Miami's 2-3 record is deceiving, as they've played both the undefeated Seahawks and one-loss Bills to a one-score game. I think that Ryan Fitzpatrick is finding his groove, and will lean on a metered approach with Myles Gaskin, WR Devante Parker, and TE Mike Gesicki to lead Miami to a blowout win over the lowly Jets. Dolphins 30-15.
Green Bay (-1) @ Tampa Bay
The undefeated Packers are coming off of their bye week as they travel to Tampa Bay to tangle with Tom Brady. Green Bay should get a major boost with the return of Davante Adams. Aaron Rodgers has been stellar so far this year, despite Adams' absence at times. Rodgers has thrown 13 TD, compared to 0 INT, and is one of the league's frontrunners for MVP. Aaron Jones has also provided a spark for the offense in Adams' absence with 6 TDs in their first four contests. The offense is well-rounded, as they lead the league, averaging 38 points per game. Both the Packers and the Bucs' defense are formidable, ranking 9th and 12th respectively in points against. Jones will certainly have his work cut out, as the Tampa Bay rush defense is notoriously stout, led by Ndamukong Suh. Tampa also leads the league with 17 sacks and is 2nd in the league with 6 INTs. With Rodger's unblemished INT record at stake, something's got to give on Sunday. Brady's first season with Tampa Bay has been up-and-down. While the team sits at 3-2, Brady has been effective logging 1,375 yards and 12 TDs through 5 games. Ronald Jones has also contributed, distancing himself from the newly-acquired Leonard Forunette. Brady will hope that Chris Godwin returns from injury in this contest, as he's missed a few games. Godwin's return would take some pressure off of both Mike Evans and TE Rob Gronkowski, allowing Brady to spread the ball out more. In the end, I just feel that the Packers' offense is too potent to shut down. I do suspect it'll be a close game, but feel Rodgers will make the clutch throws late in the game to help Green Bay squeak out a thriller. Packers 30-27. 
Los Angeles Rams (-3) @ San Francisco
San Francisco lost stunningly last week to the Dolphins at home. Now, they'll host the Rams who cruised to a win in Washington last week. San Francisco will turn back to the banged-up QB Jimmy Garoppolo to lead the attack offensively. Jimmy G will turn to his slew of RBs, led by Raheem Mostert in this rush-first offense. However, when he throws the ball, he'll likely hone in on his All-Pro TE George Kittle. To alleviate some of the pressure on Kittle, Garoppolo can turn to WR Deebo Samuel who returned from injury last weekend. Los Angeles has a bevy of options for Jared Goff in the passing attack, as WRs Cooper Kupp and Robert Woods are two of the NFC's best. Tyler Higbee has been a Red Zone threat and will keep the 49er LBs busy all day. After what I saw out of San Francisco last weekend, I just can't see them bouncing back against this stingy Rams defense. Give me LA in this one. Rams 33-24. 
Kansas City (-5) @ Buffalo
The Chiefs are surely out for blood after dropping their first game in over 300 days last week. Buffalo also has revenge on their mind after being blown out by Tennessee on Tuesday Night. Patrick Mahomes has been his usual effective self, throwing for 1,134 yards and 11 TD without an INT so far this season. He has a multitude of weapons at his disposal, and just added another with Le'Veon Bell coming to town (next week.) Clyde Edwards-Helaire has flashed some impressive moments but will look to cement his role this week before Bell arrives. Tyreek Hill and Travis Kelce have been Mahomes' top targets this year and will continue to be. While Buffalo's rush defense performed well on Tuesday, their pass defense wasn't very effective. If Ryan Tannehill could exploit this Buffalo secondary, I expect Patrick Mahomes to do the same. Josh Allen will look to rebound after a subpar performance on Tuesday. On the season, Allen has been spectacular, throwing for 1,326 yards and 12 TD, while rushing for 3 TDs. While Devin Singletary and Zack Moss have been unremarkable, Allen and the passing game have been excelling. Stefon Diggs has been spectacular, logging over 100 yards per game, and Cole Beasley has proven to be a reliable target as well. In the end, I do think that Kansas City will rebound and take this game. However, Buffalo isn't an easy place to play (despite the lack of fans) and I think the Bills will keep it close. Chiefs 28-23. 
Arizona (-1.5) @ Dallas
The loss of Dak Prescott still stings for Dallas fans, but the Cowboys will now turn to Andy Dalton to save the day. Dalton will lean on this potent set of skill players to carry him through this season. Amari Cooper leads the WR corps with 401 yards so far this year, but rookie WR CeeDee Lamb has been the talk of the town with his 309 yards and 2 scores. Not to mention, Dallas still has All-Pro RB Ezekiel Elliott to lean on if needed. Arizona comes to town with its dynamic young QB Kyler Murray. So far this year, Murray has flashed brilliance but has also struggled. Before beating the Jets last week, Arizona dropped consecutive games to Carolina and Detroit. Murray hasn't had many chances to play in primetime, so I suspect he'll want to show out in this contest. His favorite target has been WR DeAndre Hopkins, who leads the team with 397 receiving yards. In the backfield, Kenyan Drake and Chase Edmonds have shared duties, but Murray leads the team with 265 rushing yards. Luckily, they'll face off with this lowly Dallas defense. The Cowboys have surrendered a league-worst 180 points this season, and have only intercepted one pass. I think Murray will play his best game of the season on this National stage and that the Cardinals will pull out a close one in Dallas. Cardinals 32-29. 
Enjoy the games! Until next week…
A former D1 College Wrestler at Boston University, Brad hails from New Jersey. By day, Brad works in the corporate automotive world, but by night, he is an avid sports, football, and fantasy sports enthusiast with a passion for winning. Fun Fact: Brad ran and finished the 2019 Boston Marathon!
Over the past decade, Brad has won dozens of fantasy league championships and has been writing for Gridiron Experts for the past 4 seasons. While he's surrounded by Giants and Jets supporters, Brad is a diehard Tennessee Titans fan, and, accordingly has dumped a ton of money into NFL Sunday Ticket in his years!