NFL Picks Week 3
This season, I'll be providing my picks every week for you, our readers. Last year, I was Gridiron's top NFL Pick'em guru on Tallysight, going 167-99-1 (63%). We're hoping to have even more success this year! Each week, I'll give you my picks for the game, and a short write-up centered around the key reason why I'm making the pick that I am. You can also click over to see all our Free NFL picks for the week with more than a dozen Gridiron Experts picking each game.
And we're off!
Tennessee (-2.5) @ Minnesota
Tennessee began their season 2-0 with wins at Denver and home against the Jaguars. Minnesota stumbled out of the gate, dropping games to the Packers and Colts. Kirk Cousins has underwhelmed, throwing for 372 yards along with 2 TD and 4 INT to start the season. Dalvin Cook has also underwhelmed, logging only 119 all-purpose yards through 2 games. The true Achilles' Heel of this team is their defense which has yielded the 2nd most points in the league thus far (71.) Tennessee's first two wins were tough sledding, as both came down to late 4th quarter field goals. Ryan Tannehill has been efficient, throwing for 488 yards and 6 TD, while Derrick Henry has logged 200 yards rushing through 2 games. With AJ Brown out last game, Corey Davis and TE Jonnu Smith have stepped up as the two primary pass catchers, combining for 257 yards and 4 TD through 2 weeks. I also think this could be the game where Derrick Henry breaks out, as the Vikings yielded 151 yards to Indianapolis' RBs last week. I feel that the Titans' defense gives them the edge in this game and that Cousins will continue to struggle to protect the ball. Look for Tennessee to cause a turnover or two, and for Tannehill's offense to outscore Minnesota.  Titans 28-23. 
San Francisco (-4) @ New York Giants
San Francisco limps (literally) into New York for this showdown at 1-1 on the year. The Giants will also hobble onto the field at 0-2 for the season. The 49ers will be without Raheem Mostert (knee), Tevin Coleman (knee), Nick Bosa (knee), and Solomon Thomas (knee). Needless to say, San Francisco is likely a bit uneasy about playing on the same turf after last week's debacle. The 49ers also might be without their QB Jimmy Garoppolo. As usual, I expect San Fran to deploy a run-first attack, which will likely be led by Jerick McKinnon and Jeff Wilson. Given that, I expect this SF offense to struggle to put up points. With that said, they're playing a Giants defense that lacks playmakers but has performed well in the early going. Usually, this would lead me to favor New York, but their offensive woes immediately temper my expectations. The Giants lost RB Saquon Barkley to a torn ACL last week in Chicago, and WR Sterling Shepard to turf toe. Accordingly, Daniel Jones' weapons will consist of Evan Engram, Darius Slayton, Golden Tate, Dion Lewis, and possibly the newly acquired Devonta Freeman. Frankly, I'm not sure that's going to be enough. I think New York keeps it close with the injury decimated San Fran team, but eventually, trust the 49ers to squeak one out. 49ers 21-18.
Los Angeles Rams @ Buffalo (-2)
In one of the best games of the week, the undefeated Rams will head to Buffalo to tangle with the undefeated Bills. Josh Allen is playing MVP caliber football for Buffalo through 2 weeks, logging 727 passing yards and 6 TD, along with a rushing score. Allen has favored Stefon Diggs and John Brown early on, as they've combined for 3 TDs. Diggs has 239 receiving yards, while Brown sports a respectable total of 152. The backfield remains split between Zack Moss and Devin Singletary, making these Bills potent through the air AND on the ground. Their defense has also been strong, yielding only 45 points through 2 games. However, the Bills have not faced stiff competition like LA just yet. Jared Goff's squad enters the game with a potent offense and a defense that ranks 3rd in points against so far this year. That defense is led by arguably the best player in football, Aaron Donald. Offensively, Goff has tossed for 542 yards and 3 TD so far but has spread around the yardage to a multitude of targets. Tyler Higbee has caught all 3 of Goff's TDs, so look for him to keep building that connection on Sunday. The Rams' backfield is filled with question marks, as rookie Cam Akers is banged up, and Malcolm Brown and Darrell Henderson have each had a standout week thus far this season. In the end, I like Buffalo's defense to force some turnovers and for Allen to rally the team late. This is a toss-up, but I like Allen to pull this one out in his home stadium. Bills 25-22. 
Las Vegas @ New England (-6)
Las Vegas has pleasantly surprised the league, getting off to a 2-0 start. New England fans also are likely pleased with their 1-1 start, having knocked off the Dolphins in Week 1 and taking the elite Seahawks down to the very last play before falling last Sunday Night. Cam Newton leads this new-look New England club in a dynamic rushing attack. Thus far, Cam has scampered for 122 yards and 4 TDs, adding 552 yards passing and a TD. Julian Edelman has surely been his favorite target, averaging 18.2 yards per catch and logging 236 yards so far this year. N'Keal Harry has contributed with 111 yards, but the offensive threats drop off severely after him. James White has been out with a family tragedy (prayers to the White family, of course), Rex Burkhead hasn't impressed, and Sony Michel has been incredibly ineffective. On the other side of the ball, the defense as a whole has been middle of the road but has logged 4 INTs so far this year. Las Vegas comes in averaging 34 points per game, riding the backs of their QB Derek Carr and RB Josh Jacobs. Carr has tossed 4 TDs along with 523 yards, while Jacobs has rushed for 181 yards and 3 TDs. The receiver of choice has been TE Darren Waller, who has 18 grabs already this year for 150 yards and a score. After that, there's a mixed bag of pass-catchers who just haven't broken out yet. Look for Bryan Edwards, Henry Ruggs III, or Hunter Renfrow to take a step forward this week. I don't believe the Raiders have faced a defense quite like New England yet, and do believe that Carr is in for some regression. I expect Cam to pace the attack, and for the Pats defense to force some timely turnovers, leading New England to the home victory. Patriots 27-20. 
Washington @ Cleveland (-7)
The Washington Football came back to earth last week, falling to Arizona, while the Browns held off the young Bengals. Needless to say, neither of these teams have been incredibly impressive thus far. For the Football Team, Antonio Gibson took a step forward last week, taking 13 carries for a touchdown and leading the split backfield in attempts. Terry McLaurin also woke up and logged 125 yards and a score on 7 catches. Unfortunately, the team did little else. The strength of the Football Team is its defense, leading the league with 10.5 sacks and ranking 2nd with 3 INTs. They'll look to befuddle Baker Mayfield on his home turf. Mayfield's squad bounced back last week, paced by 210 yards rushing and 4 total TDs between Nick Chubb & Kareem Hunt. This duo is the league's best 1-2 punch, and I expect Cleveland to ride them for the entirety of the season. They also have other weapons in Odell Beckham Jr, Jarvis Landry, and Austin Hooper, so this offense could be fun to watch. With that said, the defense ranks 29th in points against, and will undoubtedly hold them back this season. I do think that the Browns' offense is a bit too potent for Washington's defense and that they'll eventually score more points. However, I do think it'll be close, and like Washington with the points. Browns 25-22.
Chicago @ Atlanta (-3)
The Bears are 2-0. The Falcons should be 1-1, but inexplicably blew a huge lead and lost to the Cowboys in a game they had a 98% chance to win. The Falcons rank dead last in points allowed but have a potent offense to counteract their defensive deficiency. Matt Ryan has been dealing so far this year, logging 723 passing yards and 6 TD thus far. He's split work pretty evenly, as his top 4 receiving options all have over 100 yards (Ridley: 239, Jones: 181, Gage: 160, Hurst: 110.) Todd Gurley is still looking to get his sea legs, plodding for 117 yards and a score through 2 weeks. The air attack is the focal point of this offense. For Chicago, the offensive statistics have been less glamorous, but the defense has been stellar. They've only allowed 36 points through 2 games, and Khalil Mack & Robert Quinn are pacing a fearsome front. Mitchell Trubisky has managed the 2-0 Bears quite well, passing for 432 yards and 5 TD to only 2 INTs. David Montgomery has added 146 scoreless yards and Allen Robinson II still looms as an option. While I think the Bears' defense is formidable, I don't think Mitchell has the weapons to keep up with this Falcons air raid attack. I understand the Falcons' Defense has been like swiss cheese, but I just can't see Trubisky winning the duel of QBs with Ryan. I'll take the Falcons to outscore Chicago on Sunday and get their first win. Falcons 28-22.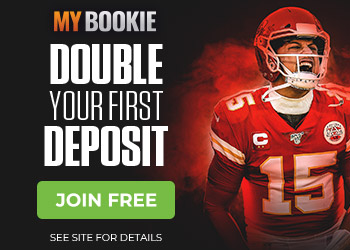 Houston @ Pittsburgh (-4)
Pittsburgh is 2-0 and riding high on one of the shoulders of one of the league's best defense. TJ Watt and Co. have yielded the 6th least points against in the entire league, and rank 2nd in both Interceptions and Sacks. Ben Roethlisberger has also impressed in his first two games back, throwing for 540 yards and 5 TDs. He's spread the ball amongst his top receivers with Juju Smith-Schuster, Diontae Johnson, and rookie Chase Claypool all making a difference early on this year. Houston remains winless but started with the most brutal schedule imaginable (KC, Bal, Pit.) Accordingly, they rank 27th in points scored per game, and 28th in points against. Deshaun Watson has been mediocre, but not at his fault. This offensive attack has sorely missed the presence of DeAndre Hopkins, and the newly acquired Brandin Cooks hasn't come close to filling the void left. I don't think this is the week Houston pulls out their first win. I like the Steelers to keep it rolling convincingly. Steelers 30-20.
Cincinnati @ Philadelphia (-5.5)
Cincinnati is 0-2 with two close losses to AFC foes, while the Eagles are also winless. Philly's most recent loss came at the hands of the LA Rams at home. Thankfully, they'll have a less potent defense across the line this week, as Cincinnati gave up 35 points to the Browns last week. Carson Wentz will need to step things up, as his team ranks 27th in points per game and yards per game. Miles Sanders returned last week, touching the ball 21 times, which will certainly help this offense. Dallas Goedert has been the receiver of choice through 2 games, catching 12 balls for 131 yards and a TD. Zach Ertz will certainly be a huge target also, while DeSean Jackson can also provide a spark. However, as I said before, this team just hasn't popped offensively yet. The Bengals' Joe Burrow enters his 3rd game having thrown the ball 97 times through 2 weeks. He's tossed 3 TDs, compared to only 1 INT. His 509 yards have gone mostly to Tyler Boyd and AJ Green, while Joe Mixon has paced the rushing attack with 115 yards. However, the biggest concern has been the offensive line. Mixon has had little room to run, and Burrow has struggled to find some breathing room. I think this team is on an upward trajectory, but don't think they're quite there yet. I like Philadelphia to squeak out a close one at home, led by Sanders as their primary offensive option. Eagles 25-21. 
Carolina @ Los Angeles Chargers (-6.5)
After a freak injury to QB Tyrod Taylor, it seems Justin Herbert will make his second career start for the Chargers. Herbert took the Chiefs down to the last second in last week's loss and performed admirably, tossing for 311 yards and a TD, while adding another rushing score. Los Angeles got Austin Ekeler more involved this week, as he totaled 148 all-purpose yards. Joshua Kelley has also impressed on the ground, adding 124 yards to form a 1-2 punch with Ekeler. Hunter Henry and Keenan Allen have combined for 289 yards receiving through 2 games, but have been held scoreless. The strength of this LA team is its defense, though, which has yielded the 3rd least amount of points in the league. Carolina will be without its star RB Christian McCaffrey, who landed on IR with an ankle injury. In his pace, Mike Davis will lead the ground attack. Needless to say, Teddy Bridgewater will need to step up to keep Carolina competitive. Robby Anderson leads the team in receiving yards, with DJ Moore close behind. However, Bridgewater has only thrown for 1 score compared to 2 INT through 2 games. This is shocking given that he's passed for 636 yards. Something's gotta give. The Panthers' defense has given up the 6th most points in the league through 2 weeks and hasn't recorded a sack yet. Given that, I can't see them finding their scoring touch in LA this weekend. I expect the Chargers' defense to wreak havoc on Bridgewater & Co, making McCaffrey's absence glaringly obvious. I'll take Herbert to get his first win at home in convincing fashion. Chargers 28-20.
New York Jets @ Indianapolis (-10.5)
Through 2 weeks, the Jets look like the worst team in football. They rank 31st in points per game, 32nd in yards per game, 31st in passing yards per game, and 31st in rushing yards per game. Le'Veon Bell is out, Jamison Crowder is unlikely to play, and Frank Gore is their RB1. The passing targets consist of Chris Hogan, Braxton Berrios, and Chris Herndon. Sam Darnold has barely anything to work with and I just can't find a reason to pick the Jets to win. Maybe they'll prove me wrong– but I doubt it. The Colts rebounded with a win last week and their defense has the 3rd most sacks in the NFL and the 2nd most Interceptions. With Jonathan Taylor pacing the offensive attack, I think Indy will control the game and the clock. Combine a solid defense with this historically bad offense, and I'll take the Colts to cover at home. Colts 28-15. 
Dallas @ Seattle (-4.5)
The Seahawks had Week 2's most impressive showing as they outlasted the Patriots in Seattle. Dallas also impressed, shocking the world with their upset of the Falcons. Seattle's fearless leader is undoubtedly Russell Wilson, who is having an MVP-like year through 2 weeks. Wilson has thrown 9 TDs including 3 to his running back Chris Carson. DK Metcalf, the young wideout, has been impressive as well, logging 187 yards and 2 scores on only 8 receptions. While Tyler Lockett has also produced, it's clear that Wilson can spread the ball around and drive any defense nuts. They'll need to get the rushing attack started if they want a more balanced attack. Dallas has shown the opposite offensive philosophy as Dak Prescott has scored thrice on the ground over two weeks, and Ezekiel Elliott had added 185 yards and 2 scores. Prescott has a multitude of options in his receiving corps with Amari Cooper hurling in 16 balls for 181 yards, while the rookie CeeDee Lamb has caught 11 balls for 165 yards. Michael Gallup and Dalton Schultz have also combined for 207 yards and a score. While both offenses are certainly prolific, the Cowboys have struggled at keeping their opponents off the scoreboard, ranking 25th in the league in points against. While Seattle's defense hasn't set the world on fire, I think they're formidable enough to keep the Cowboys at bay. To me, the determining factor in this game is that Seattle has Russell Wilson– arguably the game's best 4th quarter QB. With Wilson at home where he's most comfortable, I expect Seattle to score a late TD and win. Seahawks 31-25. 
Detroit @ Arizona (-5.5)
Matthew Stafford will travel to Arizona sporting an 0-2 record. On the other hand, the Cardinals are riding high with a 2-0 mark and an exciting offensive attack. Stafford has been without his top wideout, Kenny Golladay, who is nursing a hamstring. However, he should be back this week after logging limited practices to start the week. Without Golladay, Stafford has been mediocre, throwing for 541 yards and 3 TD compared to 2 INT through 2 weeks. TJ Hockenson has been the leading receiver with 9 catches for 118 yards. With Marvin Jones only logging 78 yards through 2 weeks, this offense could use a spark. The rushing attack gets even bleaker, as Adrian Peterson's 134 yards lead the team thus far. Kerryon Johnson and D'Andre Swift have both received touches, but neither has done much with them. This Lions offense truly needs Swift to break out and for Golladay to return if they want to be more competitive. The reason the offense has to be more potent is due to the defense. The Lions' defense has yielded 69 points through 2 weeks, which is 3rd worst in the league. Kyler Murray and the Arizona offense will look to put up some big numbers on Sunday at home. Murray has been electric so far, logging 516 yards through the air and 2 TD, while rushing for 158 yards and 3 scores. Kenyan Drake is his partner in crime on the ground, as he's rushed for 146 yards and a score as well. Murray's new weapon, DeAndre Hopkins has been a target hog early on, notching 22 catches for 219 yards and a TD. Hopkins will undoubtedly remain Murray's go-to WR moving forward, and it's hard to see many DBs containing him– he's that good. Surprisingly, Arizona has been fantastic on defense as well, allowing the 2nd fewest points in the league, and ranking 3rd in sacks. I don't see the Detroit defense figuring things out before Sunday's affair and expect the Cards to continue their hot start. Look for the defense to continue its impressive run and for Murray to put on a show. Cardinals 33-20. 
Tampa Bay (-6) @ Denver
Tom Brady heads to Denver at 1-1 in his debut season quarterbacking the Buccaneers. He'll be greeted by Jeff Driskel. Advantage: Brady. Despite a season-opening loss to New Orleans, the Brady Bunch is figuring things out and should have stud WR Chris Godwin back in the fold on Sunday, as he's cleared the concussion protocol. In Godwin's absence, Brady and Mike Evans clicked, with Evans catching 7 balls for 104 yards and a score last week against Carolina. Unfortunately, Brady didn't do much else last weekend. The spark came from the ground game. The newly-acquired Leonard Fournette took 12 rushes for 103 yards and 2 scores, while Ronald Jones II added a rushing score as well. Let's not forget, Rob Gronkowski is still on this team. He's barely contributed this year with only 2 catches for 11 yards… so the Bucs might want to get him more involved moving forward. The TB defense has excelled early on, ranking 5th in both Sacks and Interceptions in this young season. On the other side, Denver has experienced a roller-coaster season. With Drew Lock missing time, they turn to Driskel to salvage the season after a 0-2 start. They've scored the 3rd fewest points in the league, and have failed to stand out otherwise. Their defense has held Tennessee and Pittsburgh to a combined 42 points, but their offensive deficiencies have held them back. Driskel did throw for 2 touchdowns in relief last week, with Noah Fant and Melvin Gordon on the receiving end. Gordon is missing his timeshare partner in Phillip Lindsay who is nursing an injured toe. In the end, I don't feel that the Broncos' offense can keep up with the Bucs on Sunday. The altitude might get a hold of the aging Brady, but I doubt it. Buccaneers 27-20. 
Green Bay @ New Orleans (-3)
Sunday Night Football features a battle between two of the most successful NFC teams in the past decade. While Green Bay knocked off Detroit last weekend, New Orleans fell to the Raiders in Las Vegas. Aaron Rodgers is back to his elite form, tossing for 604 yards and 6 TDs in this young season. Rodgers has spread the love around, with 5 different receivers catching those 6 TDs. The Packers have the league's highest-scoring offense, sporting 42.5 points per game. They've also gained the most yards in the league, as they've averaged 510 yards thus far this season. Part of the reason this offense has been so effective is that its a balanced attack. Aaron Jones has been fantastic, averaging 117 rushing yards per contest and punching in 3 TDs through 2 weeks. With Davante Adams logging 192 yards on 17 catches, the Packers are full of elite options. The Saints will look to rebound from last week's loss but will continue to do so without star WR Michael Thomas. With Drew Brees logging two ineffective performances, New Orleans will have to shift their focus to Alvin Kamara, their star RB. Through 2 games, he's logged 341 all-purpose yards, and he's scored 4 times. Right now, I think this will be a tight game in New Orleans that will come down to the 4th quarter. With time winding down, I trust Rodgers more than I trust Brees to make those big throws. Given that, I'll take Green Bay to pull the upset in a close one. Packers 28-27. 
Kansas City @ Baltimore (-3.5)
And now, the game we've all been waiting for. Until the Titans spoiled the party last year, everyone assumed we'd see Mahomes vs. Lamar in the AFC Championship. Instead, we had to wait until Week 3 of this season. Both teams come into this contest at 2-0 and sport prolific offenses, along with serviceable defenses. The Cheifs haven't lit up the scoreboard as they usually do through 2 weeks, ranking 8th in the league in scoring offense. Their defense also ranks in the Top 10, while they're also 5th in Interceptions so far. Patrick Mahomes has been good thus far, logging 513 passing yards and 5 TDs. He's spread the love evenly between his 2 top receiving targets, Travis Kelce (15/140/2) and Tyreek Hill (10/145/2). The new dynamic piece of this offense is a flashy running back, rookie Clyde Edwards-Helaire. The LSU grad has averaged 88 yards per game and scored once. With Mahomes taking care of the passing attack, this offense poses a lot of problems if "CEH" gets going. The Ravens have been electric on both sides of the ball, as they rank 3rd in points scored per game and 1st in points against. They rank top 5 in both INTs and Sacks as well, so Mahomes has a lot to worry about on the other side of the line. Lamar Jackson has thrown for 4 TD so far this year while completing almost 78% of his passes. The Ravens have a 4-headed rushing attack between Jackson (23/99), Mark Ingram II (19/84), Gus Edwards (14/90), and rookie JK Dobbins (9/70.) Aside from the ground attack, Jackson's favorite receivers have been WRs Hollywood Brown and Willie Snead IV, along with TE Mark Andrews (2 TD.) This clash of AFC elites will be fun to watch, and I think it will come down to the very last possession. Baltimore's home field advantage won't be the same without its usual fan attendance. When the chips are on the table, I trust Mahomes, Kelce, and Hill to make the clutch plays as the clock dwindles. While Jackson is undoubtedly one of the best players in the league, I just think that the Chiefs' skill players will get open and find space when it matters. I'll take KC to pull the road upset. Chiefs 30-28.

Enjoy the games! Until next week…
A former D1 College Wrestler at Boston University, Brad hails from New Jersey. By day, Brad works in the corporate automotive world, but by night, he is an avid sports, football, and fantasy sports enthusiast with a passion for winning. Fun Fact: Brad ran and finished the 2019 Boston Marathon!
Over the past decade, Brad has won dozens of fantasy league championships and has been writing for Gridiron Experts for the past 4 seasons. While he's surrounded by Giants and Jets supporters, Brad is a diehard Tennessee Titans fan, and, accordingly has dumped a ton of money into NFL Sunday Ticket in his years!