This season, I'll be providing my picks every week for you, our readers. Last year, I was Gridiron's top NFL Pick'em guru on Tallysight, going 167-99-1 (63%). We're hoping to have even more success this year! Each week, I'll give you my picks for the game, and a short write-up centered around the key reason why I'm making the pick that I am.
You can also click over to see all our Free NFL picks for the week with more than a dozen Gridiron Experts picking each game.
And we're off!
NFL Picks Week 2
Staff Aaron Stewart wrote out Tonight's Thursday night article in great detail and made some bold predictions, I suggest you check out our Thursday Night Preview article between the Bengals and Browns.
New York Giants @ Chicago (-5.5)
On Monday Night, the Giants fell to the Steelers by two scores at home. Daniel Jones flashed signs of competent play but was constantly bombarded by the Steelers' defensive stars. Saquon Barkley had trouble finding a rhythm and stumbled to only 6 yards rushing. While he did add 6 catches for 60 yards, the Giants will need their elite RB to play like one to have a chance in Chicago. Overall, the Giants are in for a rude awakening if their line doesn't make some adjustments to slow down Khalil Mack and the Bears' front seven. Mitchell Trubisky is fresh off of a 21 point 4th Quarter in Chicago's road comeback win. Trubisky threw for 3 TD in their victory, with Anthony Miller, Allen Robinson, and Jimmy Graham all catching touchdowns. The keys to this game are the Giants' offensive line protecting Jones, and the NY secondary being able to contain Trubisky. Usually, I'd say this isn't too daunting of a task, but Robinson and Miller will find ways to get open against an average New York secondary, and I think the Bears will take this one at home. Bears 23-19. 
Atlanta @ Dallas (-4.5)
Dallas travels to Atlanta after dropping a close Sunday Night Football game to the Rams in LA. Atlanta, on the other hand, trailed for most of the game on Sunday against the Seahawks, before ultimately falling by 13 points. Truthfully, the game was never close, but Matt Ryan's 450-yard performance made it more respectable. Ryan was able to spread the ball out, with Julio Jones, Calvin Ridley, and Russell Gage all reeling in 9 catches for 110+ yards apiece. Todd Gurley was less efficient on the ground, adding only 56 yards and a Touchdown. The defense was questionable, as Russell Wilson completed 31 of 35 passes and threw for 4 TDs. Accordingly, many will have high hopes for Dak Prescott in this affair. Prescott wasn't at his best on Sunday Night but wasn't bad either. Ezekiel Elliott scampered for 96 yards and a TD, while Amari Cooper pulled in 10 balls for 81 yards. CeeDee Lamb also contributed, turning 5 catches into 59 yards. The Cowboys will have plenty of quality targets to hone in on, which could pose a problem for this Atlanta secondary. Aldon Smith made a long-awaited return and played like his former self, and Chidobe Awuzie snatched an interception. I do think this will be a close game, but think the Cowboys have the passing attack and a quality defense which will allow them to pull away in the 4th quarter. Cowboys 32-26.
Detroit @ Green Bay (-5.5)
The Lions fell to the Bears in heartbreaking fashion with D'Andre Swift dropping what would have been the go-ahead TD pass late in the 4th Quarter. Green Bay, on the other hand, impressed many with an offensive onslaught to defeat Minnesota. The Packers were paced by Aaron Rodgers, who looked like his old self, tossing for 364 yards and 4 TDs. His favorite target was undoubtedly Davante Adams, who reeled in 14 of 17 targets for 156 yards and 2 TDs. Marquez Valdes-Scantling and Allen Lazard also contributed solid performances and TDs in the victory. Aaron Jones paced the rushing attack, scoring in the process. Detroit was less prolific offensively, scoring only 2 TDs. Matt Stafford didn't stand out, completing only 57% of his passes, and throwing for only 1 TD. Adrian Peterson was the most impressive Lion, as he averaged 6.6 yards per carry, rumbling to 93 yards in his Detroit debut. Kerryon Johnson and Swift were lightly used otherwise. Unfortunately, I don't think this Bears team has the juice to keep up with Rodgers offensively. If Mitchell Trubisky looked stellar against the Lions last week, I can't imagine Aaron Rodgers will play any different at home on Sunday. Packers 30-20. 
Jacksonville @ Tennessee (-9)
Jacksonville pulled off one of the more surprising upsets of Week 1, knocking off the Colts 27-20. The Titans, on the other hand, survived a battle with the Broncos in Denver on Monday Night. Jacksonville received a simply stellar performance from Gardner Minshew II as he completed 19 of 20 passes including 3 TDs. While he didn't rack up yardage, he was surely efficient. It is too early to tell whether this is a testament to Minshew's progression or an indictment on the Colts' secondary, but in any event, Minshew Mania is back. James Robinson took over the reins as RB 1 and was also surprisingly efficient, taking 16 carries for 62 yards. With DJ Chark Jr., Keelan Cole, and Laviska Shenault Jr. pulling in TD grabs, this new look Jaguars offense is filled with excitement. The defense also excelled as CJ Henderson and Andrew Wingard each intercepted Philip Rivers on Sunday. Tennessee was also victorious in Week 1, but had to endure 4 missed kicks by future Hall of Famer Stephen Gostkowski in the process. Ryan Tannehill threw the ball 43 times for almost 250 yards and 2 TDs– both going to his Tight Ends. Corey Davis was stellar, reeling in 7 balls for 101 yards, as AJ Brown was tightly covered for most of the evening. Derrick Henry had a tough night but still managed to rush for 116 yards– even though it took 31 carries. Henry is licking his chops ahead of this matchup, as he's notoriously demonized the Jacksonville defense in his career. In his last 3 games, Henry has scored 7 TDs against the Jaguars. I do think Henry will replicate this success on Sunday and regain his elite form. Tannehill will continue to protect the ball and make timely throws, and AJ Brown will take himself off the milk carton, while a bit of the Minshew Mojo will wear off. I like Tennessee big in this one.  Titans 31-21. 
Minnesota @ Indianapolis (-3)
Minnesota fell victim to an incredibly efficient Aaron Rodgers on Sunday, while the Colts fell at the hands of the surprising Jaguars. Kirk Cousins' connection with Adam Thielen was as potent as ever, as the pair connected for 110 yards and 2 TDs. Dalvin Cook added 2 TDs as well, but only logged 50 yards in the process, while backup Alexander Mattison matched him with the same total. The defense was staggeringly overmatched by Rodgers and the Packers, so they'll need to improve vastly if they want to compete in the NFC this year. Indianapolis also disappointed, allowing Gardner Minshew to complete 19 of 20 passes, and failing to keep pace offensively with the Jags. Philip Rivers threw for 363 yards but was also intercepted twice. Marlon Mack went down with an Achilles injury that will cost him the season, and Nyheim Hines stepped in to score twice on 73 total yards. Otherwise, Parris Campbell and Jonathan Taylor provided the offensive spark for the Colts in an underwhelming performance. While it's hard to get a feel for teams this early in the season, I think that Cousins & Thielen should feast against this Colts secondary. Until they find their form, it'll take a Herculean performance out of Rivers to keep pace and not turn the ball over. At this point, I think Rivers needs more time to get in sync with his offense and think the Vikings will take this one in Indy. Vikings 28-25.
Buffalo (-5.5) @ Miami
The Dolphins only scored 11 points last week in New England, with Ryan Fitzpatrick throwing 3 interceptions. It feels like this team is simply waiting for Tua Tagovailoa to be fully healthy before pulling the plug on Fitzpatrick. The rushing attack was mediocre as well, with the team totaling only 87 yards. There really weren't many bright points, and it's tough to get excited about Miami at this point. Buffalo, on the other hand, looked like they found the star QB they've been waiting for. Josh Allen was electric on Sunday, completing 71.7% of his passes and throwing for 312 yards. He also scored 3 touchdowns in what might have been his best performance as a Pro. With that said, they were playing the lowly Jets. Stefon Diggs and John Brown proved to be a potent combination, combining for 156 yards and a TD. Rookie RB Zack Moss added his first career touchdown on a catch, but it was Allen who led the team with 57 rushing yards. I'm not going to get cute with this pick. The Bills looked good, the Dolphins looked terrible. The Dolphins played a good team, the Bills played a bad team. There are so many questions this early, but there's nothing I've seen out of Miami that'd allow me to pick them in this game.  Bills 25-18. 
San Francisco (-7) @ New York Jets 
The Jets really looked awful in their Week 1 loss. Sam Darnold labored to a 215-yard performance. More than half of that yardage came from Jamison Crowder. The team as a whole ran for only 52 yards, with Le'Veon Bell departing with an injury. Josh Allen also methodically picked apart the Jets' defense, leading very few bright points for this team on Sunday. San Francisco also started off 0-1, dropping a very competitive game against the up-and-coming Cardinals. Jimmy Garoppolo played decently, tossing 2 TDs, and Raheem Mostert added 151 all-purpose yards and a score to pace the offense. The 49ers are sorely missing the presence of injured WR Deebo Samuel and the departed Emmanuel Sanders. Garoppolo also missed George Kittle who missed some game time with a knee injury and is listed as questionable for Sunday's game. In any event, it is clear that Garoppolo's receiving options are slim and this will always be a run-first offense under Kyle Shanahan. I do have concerns that the 49ers will be able to keep up in a shoot out or when playing against a prolific offense. This week, though, they play the Jets. 49ers 28-17.
LA Rams (-1.5) @ Philadelphia
The Rams knocked off Dallas on Sunday Night football. Now, they will travel to Philadelphia and face the 0-1 Eagles. Philadelphia fell to the Washington Football Team on Sunday in a game where they took a lead into the 4th quarter. Carson Wentz paired 2 TDs with 2 INTs in a mediocre performance. Boston Scott and Corey Clement combined for 54 yards and failed to give the Washington defense anything to focus on. Accordingly, they just honed in on stopping Wentz and were able to stick around long enough to pull out the win. Dallas Goedert stood out for Philly, catching 8 balls for 101 yards, while Zach Ertz only snagged 3 balls for 18 yards. The Eagles will need Ertz, DeSean Jackson, and rookie Jalen Reagor (who added a 55-yard catch on Sunday) to make some strides if they want to be more competitive offensively. With that said, it seems that Philly will get both T Lane Johnson and RB Miles Sanders back for Week 2… so this should drastically help their offense. In Sunday Night's win, Jared Goff was more of a game manager for LA. Malcolm Brown did the scoring with 2 TD plunges and 79 yards on 18 carries. Cam Akers also added almost 40 yards on the ground. On the pass-catching end, Robert Woods stood out for the Rams with 105 yards on 6 grabs. The truly impressive factor was the LA Defense, which deflected 4 passes, and recorded 3 sacks. Aaron Donald was absolutely everywhere, and very well might be the best player in football. While I think the Eagles will be vastly improved over last week, I do give the edge to the Rams' defense in this game and think they'll squeak this one out as road favorites. Rams 23-20. 
Denver @ Pittsburgh (-7.5)
Denver lost a heartbreaker at home on Monday Night due to some baffling clock mismanagement by Vic Fangio. Pittsburgh won the other Monday Night game, knocking off the Giants by 2 scores. The Steelers were glad to have Big Ben Roethlisberger back under center, as he threw 3 TDs. JuJu Smith-Schuster caught 2 of those scores, while James Washington added the third. On the ground, James Conner missed most of the game with an injury, allowing Benny Snell Jr. to take 19 carries for 113 yards. Snell looked much better than last year and helped keep the Giants defense on its toes all night. The defense was also spectacular, forcing turnovers and staying in Daniel Jones' face all night. TJ Watt, Cameron Heyward and Company should have something similar in store for Drew Lock on Sunday. Lock was decent against Tennessee, flashing periodically, but lacking an exciting stat line. Most of the offensive output came from the tandem of Melvin Gordon III and Phillip Lindsay. Unfortunately, Lindsay injured his toe and is Questionable to play Sunday. WR Jerry Jeudy also made his debut, snagging 4 balls for 56 yards. However, he also had some critical drops that stalled a few drives. Noah Fant stood out catching 5 balls for 81 yards and a TD. In the end, I think that Pittsburgh is a bonafide title contender this year in the AFC North. While Lock has some promise, he will struggle against this elite Pittsburgh defense. I expect Pittsburgh to win comfortably at home. Steelers 27-18. 
Carolina @ Tampa Bay (-9.5)
The Tom Brady era started off slowly on Sunday, as the Bucs fell to the Saints by a score of 34-23. Carolina met a similar fate, dropping their home opener to the Las Vegas Raiders by 4 points. Brady might be without Chris Godwin in this contest, as he's in the league's concussion protocol. Should Godwin miss the game, Brady will need to rely on Mike Evans, and his trio of tight ends, Rob Gronkowski, OJ Howard, and Cameron Brate. Brady struggled to get in a rhythm with any of the aforementioned options though, as Gronk, Howard, Brate and Evans combined to catch only 7 of 14 targets for 49 yards. Brady did have a solid connection with slot WR Scotty Miller, who reeled in 5 balls for 73 yards. Look for Miller to step up again Sunday if Godwin were to miss the game. On the ground, Ronald Jones lumbered for 66 yards, while Leonard Fournette received only 5 carries. It'll be interesting to see how the workload shifts this week. Carolina surprised many by scoring 30 points on Sunday, even though it wasn't enough to beat the Raiders. Christian McCaffrey was his usual amazing self, totaling 135 yards and scoring twice. Teddy Bridgewater managed the game well, throwing a TD and keeping the ball secure throughout. Star WR DJ Moore was quiet, logging only 54 yards, while the newly acquired Robby Anderson scored a long TD and added 114 yards on 6 catches. The Panthers' offense is certainly more prolific than many thought. However, both defenses struggled last week. I do think McCaffrey might struggle a little bit against this stout Tampa Bay front, and think that Bridgewater will have to take more risks as a result. If this game becomes a battle of QBs, I'll take the G.O.A.T Brady every time. I like Tampa Bay to win comfortably at home, but don't think they'll cover the lofty 9.5 point spread. Buccaneers 30-22. 
Washington @ Arizona (-6.5)
Both underdogs in Week 1, Washington and Arizona come into this game 1-0. Kyler Murray was electric against the prolific 49ers defense, adding 91 rushing yards and a rushing score to a calculated, safe passing attack. 66% of Murray's passing yards went to the new Cardinal, DeAndre Hopkins. "Nuk" was targeted 16 times and caught a staggering 14 of those balls for 151 yards. Somehow, he didn't score a touchdown. Kenyan Drake and Chase Edmonds both got work in the backfield and each added a touchdown. Kliff Kingsbury's offense seems to be rolling, and hope to continue their success against the Washington Football Team on Sunday. Washington shocked many when they upset the Eagles by a score of 27-17. Dwayne Haskins managed the game, throwing for 178 yards and a TD to former Virginia Tech Hokie Quarterback Logan Thomas. On the ground, Antonio Gibson led the Football Team with 36 yards, while Peyton Barber averaged 1.7 yards per carry and stumbled into the end zone twice. The Football Team defense was stout, as Ryan Kerrigan logged two sacks for 20 total yards lost. Ronald Darby & Fabian Moreau also each picked off Carson Wentz. Washington also has a breakout star in the wings with Terry McLaurin, who could change a game at any moment. McLaurin will likely see a lot of Patrick Peterson on Sunday, which should mitigate your expectations. While Washington impressed me last week, I still think there's some concern in their ability to score points. I think that Kyler & Co. will have no such difficulty and should outscore the Football Team at home. Side Note: Best wishes to Ron Rivera… we're all pulling for you! Cardinals 26-18. 
Kansas City (-8.5) @ LA Chargers
The defending champs came out and took care of business on Thursday night last week. Now, well-rested, they set their sights on the Chargers, who snuck out a win in Cincinnati. Patrick Mahomes was his usual amazing self, throwing 3 TDs. However, Mahomes had a ton of ground support from his rookie stud RB Clyde Edwards-Helaire. CEH rumbled for 138 yards on 25 attempts, scoring in his debut. Mahomes spread out his touchdown passes to the likes of his top 3 receiving options: Tyreek Hill, Travis Kelce, and Sammy Watkins. Kelce seemed unstoppable, as he does most games. I expect him and Hill to keep performing at a high level as they travel to LA this week. Los Angeles squeaked by the Bengals thanks to a missed chip-shot field goal at the end of regulation. Tyrod Taylor's first game as the LA starter was underwhelming, as he only threw for 208 scoreless yards. Austin Ekeler & Joshua Kelley were bright spots for the Chargers, as they combined for 144 yards and a score. There's a ton of concern over how sparingly Ekeler was used as a receiver. In 2019, it was his specialty… on Sunday, he only caught 1 ball for 3 yards. Taylor will need to get Ekeler more involved for this passing game to find its stride. If the linebackers hone in on Ekeler as a bonafide threat out of the backfield, it should open more up over the top for Keenan Allen and Mike Williams, and allow Hunter Henry more space to work on the second level. For me, this game comes down to LA's ability to keep up on the scoreboard. The KC defense is vastly improved, and we know that a Mahomes offense will always light up their end of the scoreboard. Even though this game is in LA, I like Kansas City to win by two scores. Chiefs 32-18. 
Baltimore (-6.5) @ Houston
Lamar Jackson picked up where he left off, dismantling the Browns in Week 1. Houston, on the other hand, fell to the defending Super Bowl champs on Thursday night. Baltimore's Jackson threw for 3 TD in total, two of them going to TE Mark Andrews. Jackson added 45 rushing yards, while rookie RB JK Dobbins scored twice on the ground. Points were plentiful for Baltimore, and so was yardage. WR Marquise Hollywood Brown added 101 yards on 5 catches, including a 47 yarder. Baltimore's offense is as potent as ever. The defense was equally as electric, causing 3 Cleveland turnovers. Houston's defense will now have to try and slow down Jackson after failing to slow down Patrick Mahomes. Unfortunately, there's only so much a defense can do to stop such prolific stars. Their offense, however, has room to improve. Deshaun Watson was decent, but not great last week, throwing for 253 yards and a score while being intercepted once. His favorite target was Will Fuller V, who reeled in 8 balls for 112 yards. The newly acquired Brandin Cooks was missing most of the night, snagging 2 balls for 20 yards. Cooks and Randall Cobb will need to be better to unlock all of Watson's potential. The bright spot for Houston was their new RB David Johnson. Johnson took 11 carries for 77 yards (7.0 ypc) and a touchdown while adding 3 catches for 32 yards. As I said before, the Baltimore defense is for real. I believe that the potent Ravens defense, combined with the Jackson led offense should allow Baltimore to win this game comfortably. Ravens 29-20. 
New England @ Seattle (-4.5)
Cam Newton and the new-look Patriots beat the Dolphins in Week 1, while the Seahawks put on a show in Atlanta en route to a win. Newton led a run-first attack, scoring twice. Sony Michel also added a TD and 6 different Patriots had over 20 yards rushing. Newton only threw for 155 yards but didn't make a mistake, going 15-19 passing, as he seems to be adapting to the Patriot Way. Julian Edelman was the most targeted player for New England, as he hurled in 5 balls for 57 yards. The defense was also stellar, holding Miami to 11 points and picking off Ryan Fitzpatrick 3 times. It'll be interesting to see this defense play a higher quality opponent this week. Russell Wilson will lead the Seahawks, coming off of one of his best professional performances. Wilson went 31 for 35, throwing for 322 yards and 4 TDs. Wilson spread the love around, connecting with Chris Carson for 2 TDs, DK Metcalf for a score, and their new TE, Greg Olsen for another TD. Tyler Lockett also snared 8 passes for 92 yards, edged only by Metcalf's 95 yards for the team lead. While I think that New England is firmly in the AFC Playoff picture, I'm not sure that they're totally in sync yet. There will be a huge jump in competition for the Patriots this week as they head to Seattle. They'll quickly realize that these aren't the Dolphins they're playing. Look for Russ Wilson to do what he does best — win in Primetime games. I like Seattle to win and cover here. Seahawks 26-20.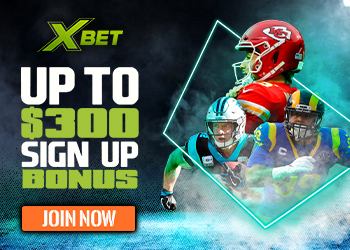 New Orleans (-5.5) @ Las Vegas
In the first game ever at Allegiant Stadium, the Saints will come to town. New Orleans spoiled Tom Brad's welcome party, knocking off the Bucs last week, while the Raiders won a close game in Carolina. Jon Gruden's squad is led by QB Derek Carr. In Week 1, Carr completed 22 of 30 passes for a TD, while RB Josh Jacobs was the best player on the field. Jacobs took 25 carries for 93 yards, scoring 3 times. He also added 46 yards on 4 catches, as he looks to jump into the elite tier of RBs this season. Darren Waller also contributed, snagging 6 balls for 45 yards, and Henry Ruggs III grabbed a long 45-yard pass in his first game. New Orleans also lit up the scoreboard, scoring the same 34 points. Drew Brees wasn't a huge factor, throwing for only 160 yards. However, the future Hall of Famer did add 2 TDs, one to Alvin Kamara and one to Emmanuel Sanders. Manny Sanders will have to be much more involved moving forward, as the Saints will be without Michael Thomas for a few weeks as he nurses a high ankle injury. Jared Cook posted 80 yards in Week 1 and will need to step up as well in the absence of Thomas. The run game was mediocre in Week 1, as Latavius Murray and Kamara combined for only 64 yards. I do think that this backfield will rebound in Week 2, and expect a breakout game for Kamara. This defense is also vastly improved, as they had Tom Brady scratching his head on Sunday. They intercepted Brady twice, including a pick-six by Janoris Jenkins. Speaking of defense… let's not forget, the Raiders gave up 30 points to the Panthers… If they don't improve drastically this week, Brees & Co. might put on a show. Saints 35-25.
Enjoy the games! Until next week…
A former D1 College Wrestler at Boston University, Brad hails from New Jersey. By day, Brad works in the corporate automotive world, but by night, he is an avid sports, football, and fantasy sports enthusiast with a passion for winning. Fun Fact: Brad ran and finished the 2019 Boston Marathon!
Over the past decade, Brad has won dozens of fantasy league championships and has been writing for Gridiron Experts for the past 4 seasons. While he's surrounded by Giants and Jets supporters, Brad is a diehard Tennessee Titans fan, and, accordingly has dumped a ton of money into NFL Sunday Ticket in his years!