To end the Week 3 NFL slate, Monday Night Football has a premier matchup featuring two of the best teams in the league. Both Kansas City and Baltimore are considered Super Bowl caliber teams by many and this game will certainly be one the best in this young season. With such talent on both sides of the ball, lots of fantasy owners will have players in this game and will be hoping not just for a great contest on MNF but enough production to put their team over the edge for a Week 3 win.
Kansas City (2-0) at Baltimore (2-0)
Chiefs (+3.5) at Ravens (-3.5) | Over/Under 55
Vegas Odds
Kansas City will be an underdog for the first time since Week 14 last season as they travel to Baltimore. Vegas has the Ravens as a 3.5 point favorite against the reigning Super Bowl champions, making it one of the tightest lines in Week 3. Both teams are elite and it should be a great matchup of strengths. For this game, I would take the Chiefs and the points as this should be a close contest and the 3.5 points would produce enough cushion if the game goes down to the wire.
For the Over/Under, 55 is one of the higher lines in Week 3, but that is to be expected when you consider the firepower these teams are playing with offensively. Both teams have been averaging over 28 points per game with Baltimore averaging over 35 points through Week 2. 55 is a high number but it will be overcome. Bet the over this week.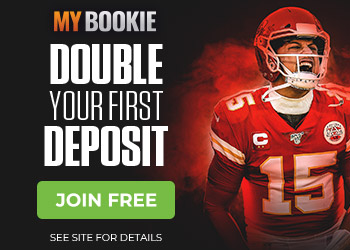 Quarterback
In a vast majority of formats, the top two quarterbacks off of draft boards were Patrick Mahomes and Lamar Jackson. They are players that many who follow the "late-round QB" drafting philosophy likely missed out on in 2020. Those owners may have the last laugh, however, at least through the first two games. Mahomes and Jackson have not produced top tier fantasy quarterback numbers yet in 2020. Both currently rank as the QB8 and QB11 respectively (depending on format). This is not to say they have been a complete disappointment, however. The Chiefs and Ravens have both continued to play like the top-level offenses we expected them to be in 2020. They have shown throughout this season that they are still two of the best quarterbacks in the league. It is only a matter of time before their fantasy production under center catches up, and I would expect to see it starting on Monday night.
If you have Mahomes or Jackson on your roster, you should be starting them without hesitation, regardless of matchup. If you are playing against either quarterback, I would anticipate a big night from both players and set your lineups accordingly. Expect QB1 and even top five fantasy performances from both Mahomes and Jackson in this matchup.
Running Back
Clyde Edwards-Helaire (CEH) was a highly debated topic in the fantasy football community this offseason. Once he was selected by the Chiefs in the 2020 NFL draft, some believed he would be the next great fantasy back and a powerhouse for years to come, while others believed he would be a bust of a first-round fantasy choice who would finish among the middle of the pack within the rookie running back group. So far in 2020, like most things, he has finished somewhere in the middle.
CEH is currently the RB11 in PPR formats with 208 scrimmage yards and one rushing touchdown. He hasn't taken the league by storm yet but is also not a complete bust. Those who drafted him should be mostly happy with their selection, more so once he starts getting added into the passing game. For Monday night, CEH will be taking on the second-best defense against running backs (depending on format) and will have his work cut out for him. Edwards-Helaire will be an RB2 with low-end RB1 upside in this matchup. He will have a safe floor when you consider his role in the Kansas City offense but has the ability to make big plays and impact your fantasy lineup.
For his backfield mates, Darrel Williams and Darwin Thompson, they are not at a point where they are worthy of playing in any format, outside of injury or a massive role change. They should be on your radar as CEH replacements if something should happen, but as of now are not worthwhile fantasy assets, especially in this matchup against the solid Baltimore rushing defense.
For the Ravens, they have their own rookie running back to work into their backfield. J.K. Dobbins was a surprise slide into the late second round in the 2020 NFL draft and started his NFL career with one of the best Week 1 performances of his fellow second-round running back selections. Dobbins finished with seven rushes for 22 yards and two touchdowns, giving hope to owners for more fantasy success going forward. He failed to produce in Week 2 however and even saw less snaps than veteran backup Gus Edwards.
This has turned the Ravens backfield into one of the most interesting in the young 2020 season. Between those two running backs and the 2019 RB11 (PPR scoring formats) Mark Ingram, it is hard to tell which one will see the most work, both in a general sense and especially in high scoring situations like the red and ten zone along with third and long plays. So far Ingram has held the snap count lead with 48 through Week 2 but is behind Dobbins as the top fantasy running back for the Ravens this season.
This matchup should look to provide clarity for Ingram and Dobbins owners as they will need both backs playing their best to keep up with the Chiefs. Ingram will finish as an RB2 on the week while Dobbins has RB3/flex potential. Dobbins will get enough snaps to be able to post decent fantasy numbers but has the potential to make big plays and would be an excellent start if you are looking for a high upside, lottery ticket type player.
Wide Receivers
Tyreek Hill has continued to prove his status as a top tier fantasy wide receiver in 2020 with ten receptions on 17 targets for 145 yards and two touchdowns through two games. This production places him as the WR8 in PPR formats and there are no signs that point to him slowing down on MNF. The Ravens do have the best defense against fantasy wide receivers so far in 2020 (depending on scoring format) but that should not deter any Hill owners. Continue to start him with confidence on Monday night.
A true quandary, however, lies with his fellow wideouts in Sammy Watkins, Mecole Hardman and Demarcus Robinson. All three players have flashed in some capacity throughout 2019 and 2020 but no one has been able to develop the role of consistent WR2 under Hill on the Chiefs. Watkins is probably the closest approximation, as he has had the most production of this group in the last two seasons but he is nowhere near the model of consistency. Each player presents a scratch-off ticket type effect for your lineup. You spend a starting spot on one of these guys hoping to cash in big but all you can do is watch and hope you made the right selection. Those who do not end up wasting that spot. But, those that hit typically hit big.
One factor in deciding when to play one of these guys is matchup. You will want to take advantage of weak secondaries that are prone to big plays. Baltimore is not one, unfortunately. They have a stout secondary and have only allowed six receptions of 20 yards or more, none of which were touchdowns. Plays like that are what Hardman and Robinson typically capitalize on and are key to their ability to positively impact fantasy lineups. For this week I would keep them on your bench and wait for a better matchup. If you are looking for that high upside, dart throw type of play; Robinson would be the better bet. He has had more snaps and production than Hardman so far in 2020 and should continue that trend on Monday night. Watkins is nothing more than a low-end flex on Monday night and is someone I would avoid playing if at all possible.
Marquise Brown leads Baltimore's wide receiver group with ten receptions on 12 targets for 143 yards and no touchdowns, making him the WR33 in PPR formats. Brown has shown some flashes in his young career but has yet to make a large fantasy impact in 2020. He will have a chance to get the ball rolling on Monday night. He will be facing the sixth-best defense against fantasy wide receivers (depending on scoring format) but the Chiefs have allowed some solid individual performances, such as Will Fuller in Week 1 (eight receptions for 112 yards) and Keenan Allen in Week 2 (seven receptions for 96 yards). Brown and Jackson will likely have some opportunities to connect and Brown will be a solid play in Week 3.
The other wide receivers for the Ravens are less desirable options but have some intrigue. Willie Snead (who has the Baltimore's only receiving touchdown for the entire position group) and Miles Boykin have seen some playing time so far in 2020 and done the most with their time. With that being said, however, their roles in the offense just are not at a point to warrant a start in this matchup. Snead would be the best bet of the two if you needed to pick between them for a deep flex play. Snead has become one of the deep threat, field-stretching receivers for Baltimore which would put him in the best spot to maximize his targets. So far in 2020, on average, his targets travel 9.7 yards downfield and he has 5.8 yards after the catch per reception. This means he should be put in spots by the Ravens offensive coaching staff to get downfield and have space to make something happen. While his snap percentage is lower than Boykin, his potential to be a home run play is much higher, which could be just what you need to win your matchup on Monday night.
Tight Ends
Much like the quarterback position, the tight ends in Baltimore and Kansas City were two high average draft position (ADP) players that would have been taken early in most drafts. Travis Kelce was usually the first tight end off the board with Baltimore's Mark Andrews being selected anywhere from 3rd to 5th tight end (depending on scoring format). Having an elite tight end is a great weapon in your fantasy lineup as the position is generally a quagmire on a weekly basis producing few players that even post double-digit score (depending on format). Finding one that can produce at that level week in and week out is imperative to fantasy success and so far in 2020, both Kelce and Andrews have delivered in some capacity.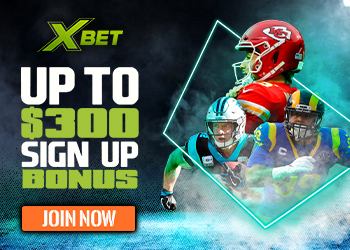 Kelce has been one of the best tight ends in both the NFL and in fantasy football for many years and has continued that stride in 2020. Kelce ranks as the TE1 in PPR formats and has shown to be another consistent go-to in the Chiefs offense. Baltimore has the sixth-worst defense against fantasy tight ends so far in 2020 (depending on format), allowing at least one touchdown and 70 yards to tight end groups in both Weeks 1 and 2. This matchup will give Kelce a chance to continue building on his elite fantasy season, especially when you consider he has a 26% target share in arguably the best offense in the NFL. Expect big things from Kelce this week as he puts up TE1 numbers once again.
For Andrews, his production has been a little more inconsistent. He started the 2020 season with a bang, catching five passes on six targets for 58 yards and two touchdowns, earning him the TE2 spot for the week in PPR leagues. Andrews was not able to continue that success, however, with one catch on three targets for 29 yards against Houston in Week 2. This was an issue that ailed Andrews last season; he would flash in one week and be a top fantasy producer then would completely disappear the following week. It will be interesting to see if this trend continues in 2020 as he will need to be a constant target for Baltimore to reach their top potential. He will have a good matchup Monday night as Kansas City ranks as the 12th worst defense against fantasy tight ends so far in 2020 (depending on scoring format). It is worth noting, however, that one of the dud games that Andrews had last season, his first of the year in fact, was against the Chiefs in their Week 3 matchup. A lot has changed, obviously, since 2019 but it is something to consider. For those who own Andrews, unless you have a better option on your roster, you are going to start him and should feel good about that choice. Expect a low end TE1 performance from Andrews on MNF.
Defense/Special Teams
Baltimore has had a great fantasy D/ST so far in 2020 as they have put up double-digit production in most league formats through Week 2. Those who still play in leagues with D/STs know the advantage of having a great D/ST and the advantage it brings to you lineup every week. While it is usually best to continue riding the hot hand, that cannot be said this week. I, along with anyone else in the fantasy football community, could not and would not condone starting a D/ST against a Mahomes led Chiefs offense, it is just risky beyond comprehension. Bench the Ravens D/ST this week and look for a different option.
Kansas City has not had the same success as a D/ST unit so far in 2020 and should also be left on your bench/waiver wire. They will have their opportunities, like Weeks 7 and 8 against the Broncos and Jets respectively, but Monday night will not be the one.
Prediction
In this potential AFC Championship matchup Monday night, you should expect scoring early and often. Both these offenses have what it takes to take over the game and the game will rely on which defense can make the most plays to contain the other side of the ball. Neither team has a defense strong enough to completely halt the other team's offense on its own, but making the plays that turn touchdown drives into field goal drives or third and long into fourth down will be all it takes to sway this game. I have this as a 38-30 score going to Kansas City.
Brandon Sysak is an staff writer for Gridiron Experts. I have been covering different aspects of the NFL, fantasy football and the NFL Draft since 2017. I am originally from Midland, MI but now reside in the Cincinnati, OH area. I began my career with Gridiron Experts covering the 2017 College Football National Championship.