After the exciting Week 1 doubleheader, Monday Night Football will have a matchup in a new home. This Monday will be the inaugural game for Allegiant Stadium, the recently constructed stadium of the Las Vegas Raiders. While the COVID pandemic puts a damper on the festivities that were planned for Monday Night, there will still be football played and fantasy matchups to decipher as the New Orleans Saints come marching into town after defeating Tampa Bay last week.
Monday Night Football Preview
Saints (1-0) at Raiders (1-0)
Saints (-5.5) at Raiders (+5.5) | Over/Under 48.5
Vegas Odds
In this matchup, the Saints look to be road favorites with a spread of 5.5 points. This is not too surprising as New Orleans continues to be one of the most well-rounded teams in the NFL and Las Vegas is continuing on their rebuilding path. The Raiders did open their season with a win against Carolina and looked like an improved squad in certain aspects, but they are still not at the same level as the Saints at this point. I would feel confident taking the Saints and adding this to any teasers or parlays you may have this weekend.
As for the Over/Under, 48.5 is one of the highest among this week's games. It would seem like most sportsbooks are expecting a high flying game with lots of scoring, which I could see happening. It would just depend on Vegas's ability to keep up with the New Orleans offense while also having to beat out the Saints' elite defense. Look to take the over and expect a lot of points on Monday Night.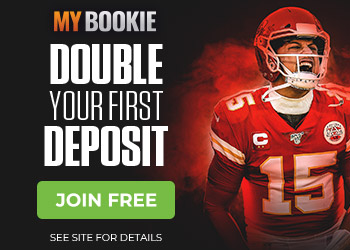 Quarterbacks
Despite their disparities in reputation, both Derek Carr and Drew Brees had similar games in Week 1. Both players attempted 30 passes, threw at least one touchdown (with Brees getting another one in the fourth quarter), and both the Raiders and Saints scored 34 points. Brees and Carr also finished Week 1 on the outside of QB2 territory (QB24 and 25 respectively), leaving them as disappointments for anyone that started them in single QB format leagues. Carr and Brees will look to bounce back on Monday night and regain their fantasy starter status for 2020.
Unfortunately, these quarterbacks have obstacles they will need to overcome for that to happen.
For Brees, he will need to contend with the loss of Michael Thomas. Thomas has been one of the best wide receivers in the NFL in recent years and has been one of the driving forces in the Saints offense. Thomas looks to be out for multiple weeks with an ankle injury so Brees and the New Orleans offensive staff will have their work cut out for them if they look to maintain their elite offense. The Saints have the talent around Brees to take a vast majority of that pressure off of him, but without Thomas, it will be very difficult for their offense to continue to stay at that level, both Monday night and beyond. For this matchup in particular, Brees should be able to capitalize on the young Raiders secondary and can be looked to as a low end QB1 with potential to put up a top-five performance.
For Carr, he will need to continue to build his chemistry with his young cast of receivers. If you exclude Jason Witten (who is 38 years old), the average age of the Raiders who received at least one target in Week One is 24.6 years old. While this will certainly help increase speed and athleticism on the outside, it can also lead to more mental mistakes and errors. Especially once you consider only two players (Darren Waller and Jalen Richard) have played for the Raiders for more than two seasons. It will be interesting to see how Carr continues to meld with his supporting cast and how the group as a whole conforms to the Jon Gruden offense. For this matchup, Carr should be considered only a QB2 or Superflex option at best. If his offensive line can continue the trend of no sacks or QB hits allowed, he has a chance to reach above that status, but this matchup is just not one I would look to start him in outside of those formats.
Running Backs
When it comes to talents like the Saints and Raiders have in their backfield, matchups are merely a formality. Josh Jacobs and Alvin Kamara both finished near the top of fantasy scoreboards last weeks as they had great performances to start the season. Both players should be relied on again this week and expected to put up RB1 numbers once again.
As for their backfield mates, both the Saints and Raiders leaned on their lead backs for a majority of Week 1. The only running back to get double-digit snaps for either team was Latavius Murray, who finished with 15 rushing attempts for 48 yards on his 23 snaps. He is the only other running back that should be started in fantasy lineups this week from this matchup, and that is only in deeper leagues.
Wide Receivers
The long term loss of Thomas is something that not only the Saints will have to contend with but fantasy owners as well. This will be New Orleans' first game without him since his rookie season in 2016 as Brees will look to his supporting cast to pass out those targets.
One obvious beneficiary that will look to produce on MNF is Emmanuel Sanders. Sanders signed with the Saints over the offseason and started his season with three receptions for 15 yards and one touchdown on five targets. This statline is not very impressive but you would expect it to be a building block for the rest of 2020, considering COVID took away a lot of the time that new teammates build their chemistry. Look for Sanders to make an impact in this game and be a reliable WR3/Flex option with WR2 upside.
Another player that should benefit from this scenario is Tre'Quan Smith. Smith did not do much in Week 1 (one reception for 4 yards) but he has flashed his potential in past games (two 100 yard games in 2018). It will be interesting to see how he will be utilized on Monday night as he has not yet been relied on to carry this much of the offensive load in his young career. But, if he can find the right matchups, especially against the poor Raiders Secondary, he is an excellent dart throw Flex play.
For Las Vegas, their wide receivers are still too raw to tell what kind of fantasy impact they will have. Young guys like Henry Ruggs III and Hunter Renfrow made some plays in Week 1 but were not enough to crack into WR3 territory. If healthy, Ruggs would be the only one I would consider playing as a Flex, as he was on pace for a solid day before leaving the Carolina game with a knee injury. But it looks like that injury may still be an ailing one so I would look for other options this week. If Ruggs is out, Renfrow or Bryan Edwards would be the next men up.
Tight End
Both Waller and Jared Cook were highly sought after tight ends in fantasy drafts for those owners who were not able to land one of the bigger name guys early. Waller was an earlier selection in drafts with an ADP in the fifth to sixth-round while Cook was still available well into the eight and ninth rounds (in 12 team PPR leagues). They will look to produce constant TE1 numbers and will look to start on Monday night.
Waller finished Week 1 with six receptions for 45 yards on eight targets. While those numbers themselves are not great, it is encouraging that he and Carr have so far continued their chemistry from 2019 as Waller was the team leader in targets. Carr should look to use him a lot on Monday night as well. Expect Waller to bounce back on MNF and live up to his ADP with a TE1 performance this week.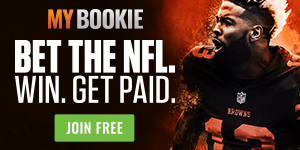 Cook had a slightly better game, finishing Week 1 with five receptions for 80 yards on seven targets against Tampa Bay. He will be another player that will be relied on to help take some of Thomas's voided targets. It's unclear just what kind of a role he will play in the new offense but it is fair to say his targets are about to go up, which leads to better fantasy production; especially at a position as sparse as tight end. Cook will continue his TE1 production on MNF and has the potential to turn in a top-five performance this week.
Defense/Special Teams
The New Orleans D/ST was one of the highest-scoring units in Week 1 of 2020, thanks in part to a pick-six returned by Janoris Jenkins in the third quarter. Outside of that touchdown, the Saints had a lot of other impactful plays, such as three sacks, one forced fumble and an additional interception. The Saints D/ST is already owned in a vast majority of leagues so chances are they are not still on your waiver wire. But, if they are or if you already happen to own them, they are a great play this week.
Conversely, the Raiders D/ST was one of the lowest-performing units in Week 1, producing zero or even negative points depending on your scoring format. They should remain on your bench or waiver wire this week, as this matchup is not the one to stream against.
Prediction
While this is a homecoming of sorts, expect the visiting Saints to score early and often in this MNF matchup. I see this as a 34-17 New Orleans win.
Brandon Sysak is an staff writer for Gridiron Experts. I have been covering different aspects of the NFL, fantasy football and the NFL Draft since 2017. I am originally from Midland, MI but now reside in the Cincinnati, OH area. I began my career with Gridiron Experts covering the 2017 College Football National Championship.