Two of the current NFC Wild Card teams will be facing off this week on Monday night as the Los Angeles Rams travel to Tampa Bay to face the Buccaneers. Both teams will need a win to keep pace with the ever-competitive NFC and their respective divisions so we should be in for a great game.
Los Angeles Rams at Tampa Bay Bucs
Rams at Buccaneers (-4) | Over/Under 48
Vegas Odds
The Rams will be making the near cross country trip to western Florida Monday night. When teams make such long trips, especially going from the west coast to the east coast, it is something that prospective betters and fantasy owners pay attention to. While the game being on Monday should limit any jet lag related issues that can come up for the early Sunday slate, it is still something to consider when you are going to be losing three hours of your usual day due to the time zone change. The Rams have largely been able to overcome this condition in 2020, at least from a betting perspective. Los Angeles is 2-2 against the spread when traveling to the eastern time zone so far this season which is tied with San Francisco as the best record of all teams in the pacific time zone facing that same situation. They will have four points of cushion as Tampa Bay will be favored Monday night. In matchups like this that will be close and high scoring, it is often better to take the underdog as they have a bit of a buffer and won't need to worry about covering. Bet the Rams and the Over this week.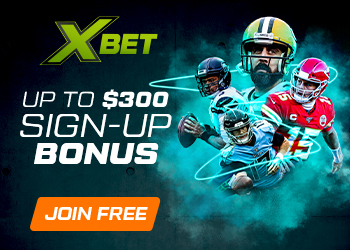 Quarterback
After having one of the worst games of his career, Tom Brady bounced back in Week 10 as the QB1 (depending on scoring format) where he had 341 passing yards and four total touchdowns (three passing and one rushing). He was able to torch the Panthers' defense and will look to keep his hot streak alive versus Los Angeles. The last time he played the Rams was in Super Bowl 53, his last playoff win as a member of the Patriots, where he was largely ineffective. He will have a tough task against this year's squad as Los Angeles has been the second-best defense against fantasy quarterbacks through Week 10 (depending on scoring format) and is the only remaining team to have not allowed double-digit passing touchdowns on the season. Brady is still someone that should be started in a vast majority of leagues, he has the weapons and offensive line to overcome nearly any matchup but I would keep expectations low for this week. Look for Brady to post a low-end QB1 performance on Monday night.
Jared Goff was able to do something last week that few quarterbacks have done all year: he made the Seahawks defense look decent. Goff had by far the worst game facing Seattle that any quarterback has had this season. Against a defense that was allowing, on average, the QB8 weekly performance through Week 9 (depending on scoring format), Goff finished Week 10 as the QB22 with 302 passing yards, zero touchdowns, and one fumble lost. To be fair, this performance may have been caused by an improving Seattle defense, but it is still worth noting. One factor that certainly did not help matters, and has plagued Goff as of late, is his turnovers. After seeming to have gained some control over his fumbling problem, Goff has recorded at least one fumble in his last three games including three lost fumbles in the last two weeks. He will need to tighten up on Monday night, as Tampa Bay has one of the most advantageous defenses in the league. The Buccaneers are tied with Pittsburgh for the most turnovers through Week 10 (17) and have the second-best quarterback pressure percentage in the league (27.4% of dropbacks).  While there is some upside to this matchup, as the Buccaneers are in the top ten for most passing yardage and touchdowns allowed through Week 10, Goff is just too risky to start and feel confident in, especially when you consider all the other available streaming options. Keep Goff on your bench/waiver wire this week.
Running Backs
For the first time since Week 5, Ronald Jones played more than 40 snaps last week as he was on the field for 59% of the total offensive plays versus Carolina. Jones made the most of this opportunity, gaining 192 yards on the ground on 23 attempts, highlighted by his electric 98-yard touchdown in the third quarter.
#Bucs Ronald Jones's 98-yard touchdown run via NFL Films @rojopic.twitter.com/H0WYpZExlV

— Dov Kleiman (@NFL_DovKleiman) November 17, 2020
The question for him this week will be if he can maintain his hold on the backfield and keep up that production for Monday night. His backfield running mate, Leonard Fournette, has been largely ineffective for fantasy purposes in recent weeks, failing to gain more than 50 yards from scrimmage since Week 8 but that has had a lot to do with the game script than his individual performance. Both running backs should have plenty of opportunities on Monday night against a Los Angeles defense that has allowed an RB2 level performance in four straight games. This will be a competitive contest, so both Jones's power running and Fournette's pass-catching skills will be key in keeping Tampa Bay's offense going on Monday night. Look for both running backs to have solid performances on Monday night and being worth the start this week.
Los Angeles has continued to share their rushing work in recent weeks with Darrell Henderson, Malcolm Brown, and Cam Akers all seeing double-digit snaps in their last two games. Brown made the most of his playing time in Week 10, rushing six times for 33 yards and two touchdowns, elevating him to the RB9 on the week (depending on scoring format). Henderson had an alright day, finishing with seven rushes for 28 yards and one touchdown, so those who started him got a top 25 performance on the week but certainly would have liked to have taken one of those short-yardage touchdowns that went to Brown. It will be interesting to see what Sean McVay and his offensive staff do with this position group going forward. Neither player has had a distinct advantage in the passing game recently so it looks like that will continue to be rotated in some fashion until one makes enough plays to show he is the guy. This leaves all of the rushing attempts to be divided and managed among these players to try and find the best flow for the Rams offense as a whole. This also does not even take Akers into account, who is rounding back into form and who led the team in rushing attempts in Week 10. It will be an interesting balance to keep an eye on but one that fantasy owners will likely need to take a step back from until more clarity is found.
For this week, their MNF matchup will be a fierce one, as the Buccaneers have been a top-seven defense against fantasy running backs through Week 10 (depending on scoring format) and have only allowed one running back to have more than 49 yards from scrimmage (Wayne Gallman in Week 8) in the past four weeks. Henderson, Brown, and, to a lesser extent Akers, are guys that should be considered for RBs/Flex positions this week but I would keep expectations low, as their main upside in a matchup like this will come from having the opportunity to punch in a short-yardage touchdown.
Wide Receivers
Despite being one of the most pass-heavy teams in the NFL, Tampa Bay's wide receivers have continued to find limited fantasy success in 2020. Mike Evans has been very hyperbolic fantasy play this season, he either puts up a top-five performance on the week (something he has done twice this season in PPR scoring formats) or bottoms out and finishes the week outside of the top 30 wide receivers (something he has done five times this season). Evans is not the only one, however, as Chris Godwin has only had one top eight weekly finish (Week 7) and has missed multiple weeks with various injuries. This missed time has affected the passing attack as a whole, especially when you consider the lack of a true training camp due to COVID 19. Alongside these issues, Tampa Bay has been trying to work Antonio Brown into their offense which has resulted in limited fantasy success but it is yet to be determined how this trio will fair with all three players being healthy and needing the ball in their hands.
This crew will look to find some fantasy traction on Monday night but will have a hard time finding solid ground. The Rams have been the best defense against fantasy wide receivers in 2020 (depending on scoring format) and have shut down some big-name opposing wide receivers in their last three games such as Tyler Lockett, D.K. Metcalf and Allen Robinson. The Buccaneers offensive coaching staff will surely try to find some creative ways to get the ball to their talented wide receivers but those starting a Tampa Bay wide receiver should keep expectations low. Evans and Godwin have enough of a target share in the offense to have a solid floor on Monday night and are still worth starting this week. Brown, however, can only be considered as a high-risk, high-reward flex play due to his role in the offense and the matchup.
Cooper Kupp and Robert Woods have continued to be reliable fantasy assets this season after finishing 2019 in the top 14 wide receivers in PPR scoring formats but they may have a new addition to their ranks. In Week 10, Josh Reynolds finished with eight receptions on ten targets for 94 yards, finishing the week as the WR19, beating out both of his teammates on the week. Reynolds has seen an increase in targets since Week 6, getting at least eight in each of the past three games. It looks as though he has found an increased role within the offense and it will be interesting to see if these target numbers will stay consistent or drop back down to around the 3.5 targets he averaged for Weeks 1-6. Reynolds, along with Kupp and Woods, will have a good matchup on Monday night as Tampa Bay has struggled against wide receivers as of late. In fact, in three of their last four games, they have allowed at least one wide receiver to put up a top 23 performance or better on the week (in PPR scoring formats). All three Los Angeles wide receivers should be started this week with Kupp and Woods being the best options but Reynolds is a great flex play for Monday night.
Tight Ends
Rob Gronkowski had a major dud in Week 9 with one catch for two yards following what had been a major resurgence with three straight games with at least 40 receiving yards and one touchdown in Weeks 6-8. Gronkowski bounced back last week with two receptions for 51 yards and one touchdown, a performance that had him tied for the top TE finish in Week 10 in PPR scoring formats. He has continued to be a reliable target for Brady and is starting to look like his old self again. On Monday night, he will try to get another streak going against Los Angeles, a defense that has been good against tight ends recently, a unit that has not allowed a TE1 level performance since Week 6 against San Francisco. Based on the barrenness of the fantasy tight end landscape, few options will be better than Gronkowski this week, even in light of the tough matchup. He has an immensely high upside as a key component of the Buccaneers offense that often can not function to its full potential without Gronkowski's involvement. He will see enough targets to be a solid starting option on Monday night. Feel confident in Gronkowski this week.
Much like their backfield, the Rams have an interesting situation at the tight end position. While Tyler Higbee has played, on average, around 21 more snaps per game than his teammate Gerald Everett (in games where they were both active), Higbee has nearly an identical stat line (23 receptions on 31 targets for 296 yards and three touchdowns with 13 first down receptions) to Everett (22 receptions on 30 targets for 255 yards and one touchdown with 13 first downs receptions). This seemingly shared role between Higbee and Everett has caused many fantasy owners a massive headache as both guys are intriguing in their own way but have not found enough success to elevate their status above streaming tier tight ends. Tampa Bay will be a positive matchup for them as they are the eleventh worst defense against tight ends through Week 10 (depending on scoring format) and have allowed a TE1 level performance in PPR scoring formats for the last four weeks. Higbee and Everett have plenty of streaming upside Monday night with Higbee being a solid starting option this week.
Defense/Special Teams
Both these teams have plenty of talent on the defensive side and have been solid D/ST units in the proper matchup this season, ranking in the top ten in many leagues. This game sets an interesting predicate for these D/ST units, as both teams have the firepower on offense to put a lot of points on the board, hurting their appeal, but these two offenses are also very prone to turnovers, which is a huge perk depending on your league's scoring format. There are plenty of better options this week but I would not be afraid to start the Rams or Buccaneers D/ST this week, especially in formats that give more points to turnovers and sacks than points allowed.
Prediction
This Monday night game should be one of the best ones of the season. Both Tampa Bay and Los Angeles will need this game to maintain their playoff positioning and will look to leave it all out on the field Monday night. This environment, along with the talent level for both squads, should make for an excellent, high flying game that will be close until the very end. One factor that will make a sizable difference when looking at this game will be turnover management. Both these quarterbacks and running back groups have shown in 2020 that they can struggle to hold onto the football from time to time, so they should be expected on Monday night. But, what will make the difference is how they react to these turnovers almost as much as trying to eliminate them later in the game. Whether that is finding a way to keep their opponent out of the endzone or just by not allowing them to capitalize on good field position, that will be one of the keys for Monday night. Los Angeles has been able to force a turnover or punt twice after their own turnover in their past three games while Tampa Bay has allowed their opponent to score on all but one drive after giving up the ball (which was right before the half in Week 9 when Drew Brees knelt the ball twice before halftime). Look for that trend to continue Monday night, where I am picking the Rams to win, 31-28.
Brandon Sysak is an staff writer for Gridiron Experts. I have been covering different aspects of the NFL, fantasy football and the NFL Draft since 2017. I am originally from Midland, MI but now reside in the Cincinnati, OH area. I began my career with Gridiron Experts covering the 2017 College Football National Championship.