Gridiron Experts is a fantasy football website, but we take our NFL Pick'em very seriously. Thanks to a recent partnership with TallySight we can easily share our FREE NFL Expert picks with you for free. Last year Brad Castronovo was Gridiron's top NFL Pick'em guru, going 167-99-1 (63%). We also had a number of our writers in the 61% range.
The following are Free NFL Picks from our staff writers, many of which are long-time NFL pick'em experts who join multiple in-season pools or tournaments. If you are new to weekly NFL picks, this page is a free and trusted source for expert advice. Gridiron Experts also creates prime-time in-season game previews and often have sports betting articles throughout the NFL season. Below our Free NFL Expert Picks, you will see a list of our standings for the season, including our lock of the week. These picks are the picks our writers feel the most confident about. If you're looking for even more sports betting tips and advice, scroll to the bottom for NFL expert picks and tips.
Free NFL Expert Picks
NFL Betting Tips
Placing your first wager can be confusing and even intimidating, so I've put together a guide with everything you need to know about betting on the NFL. Even if you're an experienced bettor, you can refresh yourself on the rules, terms, and best practices.
Manage Your Bankroll
You'll want to set yourself a bankroll, or a set amount of money per week or per season, that you're comfortable losing in case your bets are unsuccessful. Each bet should be no more than 1-5% of your entire bankroll so you can budget yourself and mitigate your risk. Your most confident wagers would most likely be closer to 5%, or five units, while your smaller plays would normally be one or two units.
It's crucial to stick to the bankroll system you've created for yourself. Never risk too much on a single wager when you're on a hot streak and perhaps more importantly, when you're on a cold streak. Trying to win back all or most of your losses on a single bet is called chasing, and it's one of the most common ways new bettors deplete their bankroll.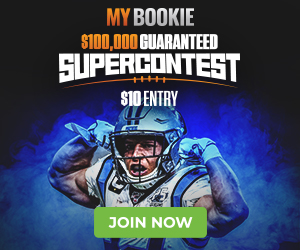 Know Your Options and Understand Terminology
It's important to evaluate all options and to know exactly what you're betting. Here's a quick reference guide on different bet types and sportsbook terms:
Odds: this shows you how much money you'll make if your bet wins. If you place a bet at -120 odds, $120 wins $100 profit. If you place a bet at +120 odds, $100 wins $120.
Moneyline: this is a bet to pick one team to win the game. That's it, just win. Betting on heavier favorites obviously increases your chances of winning, but you'll be sacrificing potential profit.
Spread: this is how sportsbooks level the playing field, and spread wagers are the most popular among NFL bettors. Favorites will be listed with a negative number, like -3, while underdogs will be +3. The best way to interpret this is: let's say the Chiefs are favored by 3 over the Broncos. If you bet Chiefs -3, subtract three points from their score and if they're still winning the game, you're winning your bet. If you bet the Broncos, add three points to their total.
Game Total: also known as the over/under. This is the line that sportsbooks set to determine how many total points will be scored in the game by both teams.
Team Total: a variation of the game total. In this case, you'll be betting over or under on how much one of the two teams scores.
Parlay: this is a single wager on multiple events. All of the components of the bet have to win for the parlay to cash, so while the risk is higher than a single-game bet, the odds dramatically increase and boost your potential return. For example, if you think both the Cowboys and Steelers are going to win, you can place a parlay on both teams. If both win, you win. If either or both lose, you lose.
Teaser: This is very similar to a parlay. It follows the same rules, but the bettor is essentially trading better payout for a more attractive spread.
Props: these are more granular and individualized bets. You can bet player props, like Saquon Barkley over 110.5 rushing yards this week, or team props, like under 3.5 touchdowns for the Vikings.
Futures: these are long-term bets, normally placed before the season or before the playoffs begin. You can bet player season yardage and touchdown totals, team win totals, division winners, and even the Super Bowl, winner.
Live betting: this is when you place a wager on a game that is currently in play.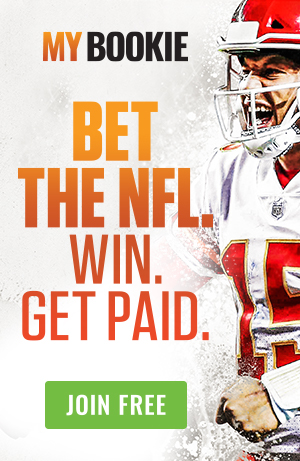 Do Your Research
You may have heard about the infamous "public" in sports betting circles. "Fade the public" has become a popular mantra because in general, the public does not spend the proper time to study their bets. It's important to research and prepare leading up to game day, and it helps to find key stats and edges to help you win your bets. This is how an NFL expert picks, this is what you should pick
Create models, study trends, keep a spreadsheet or two, analyze stats, ask yourself questions.
Shop Around
Check multiple sportsbooks for the best odds on the wager you want to place. This is a very easy way to maximize your potential profits. If you want to place a wager on the Patriots -7, check your available sportsbooks to see if any of them potentially have a line posted for Patriots -6.5. Every fraction of a point is valuable and could be the difference between a winning ticket and a losing one. This is how an NFL expert picks, this is what you should pick.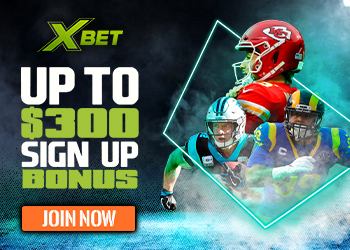 Good Luck and remember to always bet responsibly