Free NFL Bets Week 8
We've now swept three weeks in a row, and five of the first seven weeks of the year, bringing our free bet record to 11-3 (78.6%). Twitter props have plateaued a bit; we're just keeping our heads above water at 13-12 (52.0%); but if you've followed all plays this season, your overall record would be 24-15 (61.5%), and a $100 bettor would be up around $700 on the year.
Let's take a look at this week's betting trends, as always:
Home underdogs of four-points-or-less are 11-9 (55.0%) against the spread, and eight of the 11 underdogs have won the game outright.
Through the first four weeks, games averaged 51.8 points per game, out-scoring the average closing total (over/under) by 4.5. In the next three weeks, games averaged 49.9 points per game, only outsourcing closing totals by 0.4. Overs were 37-26 (58.7%) in Weeks 1-4, and just 17-25 (40.5%) in Weeks 5-7.
Home-field advantage has been completely negated by the lack of fans. Home teams are just 47-59 (44.3%) against the spread, and Green Bay is the only team without an against the spread loss at home (2-0). Detroit, Atlanta, Dallas and the Giants are a combined 0-13 at home against the spread.
We've been red-hot with our moneyline parlays and teasers, and you guys all seem to love betting them, so I've got another one on tap this week. Week 8, here we go:
Dolphins (+3.5) vs. Rams
The snap reaction to this pick is: "I'm not betting on a rookie quarterback in his first NFL start." Fair, but let's take a look at how rookie QBs have fared in their first extended action over the last two seasons:
Daniel Jones: 23/36, 336 yards, 4 TD (2 rush), 0 INT. Win.
Drew Lock: 18/28, 134 yards, 2 TD, 1 INT. Win.
Gardner Minshew: 22/25, 275 yards, 2 TD, 1 INT. Loss.
Kyler Murray: 29/54, 308 yards, 2 TD, 1 INT. Tie.
Justin Herbert: 22/33, 311 yards, 2 TD (1 rush), 1 INT. Loss
Joe Burrow: 23/36, 193 yards, 1 TD (rush), 1 INT. Loss
Long gone are the days where rookie quarterbacks look lost through their first few games, and when you consider two of the three losses (Lock and Herbert) were to the Chiefs, you realize these guys are ready from the get-go.
Tua Tagovailoa is no stranger to big games and big moments, either. Aside from the occasional whipping of The Citadel or Mercer, big games were all he played in at Alabama. He can handle pressure; hell, Nick Saban threw him into a National Championship game ice-cold off the bench and all he did was throw three touchdowns and beat Georgia.
I also think it's crucial that Brian Flores got him into the 24-0 victory over the Jets. Granted, he only threw two passes, but his first taste of NFL action is out of the way, and it allowed him to spend the bye week focusing on beating the Rams, instead of building up nerves about his first snap.
This also brings me to a key factor in this game: rest. Miami is not only coming off a bye week, so they'll be well-rested and have two full weeks of Rams-only preparation under their belts, but the week before the bye had the luxury of playing the Jets at home. Minimal effort is needed to beat the Jets, and the Dolphins haven't traveled anywhere since October 11th. They're also right in the thick of the AFC East race, so Flores will have them ready to go. The Rams, on the other hand, are coming off a short week after beating the Bears on Monday night and will be flying east for the fourth time in just eight weeks.
The Dolphins also present an interesting matchup for the Rams defense. They love to use Jalen Ramsey to shadow their opponent's best receiver, but Miami has been so good at spreading the ball around, that this may actually hurt the Rams. They've got six different players with at least 12 catches and 130 yards receiving on the year, and only DeVante Parker. The Rams also allow 43% of their opponent's receiving yards to tight ends and running backs. The Dolphins second-leading receiver is their tight end, Mike Gesicki, and Myles Gaskin, their starting running back, is second on the team in receptions.
I like that I'm getting an extra half-point above the three here. I don't mind the Dolphins +3, if you're unable to grab the +3.5 early, but the half-point-hook is really important. Nine of the 10 books I monitor have this line at +3.5, so you should have no issue getting the right number.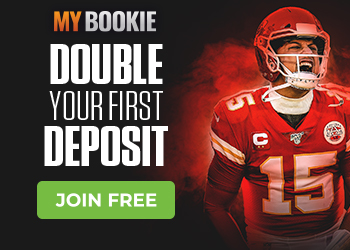 Packers/Saints Moneyline Parlay (+103)
There aren't very many strong teaser opportunities this week, as much as I love to take the extra six points when it makes sense. But, this parlay is my favorite of the week, and I love getting plus-money odds.
Let's start with the Packers. They bounced back against the Texans last week after getting run out of Tampa Bay by Tom Brady and the Bucs. Normally, I'd harp on the fact that it's hard to beat the same team twice in the same season; Green Bay already took down Minnesota in Week 1. But, this is Aaron Rodgers fighting to win a division, so I'm more than happy to back him to simply win a home game against a terrible Minnesota defense.
Plus, there have been 3 matchups that have already squared off twice – Bills/Jets, Browns/Bengals, and Panthers/Falcons – and both the Bills and Browns have won both. The Panthers and Falcons split their meetings, but remember, Carolina lost their starting quarterback for a period of time in the second half, and were about 30 yards away from tying the game up late. If Josh Allen and Baker Mayfield can do it, and Teddy Bridgewater can almost do it, I'll trust Aaron Rodgers.
The Packers just present a brutal matchup for the Vikings defense, even if Aaron Jones doesn't play. Minnesota is the 29th ranked defense in the league; Green Bay's offense is the eighth-best. The Vikings allowed 43 points to the Packers in Week 1, and they've since traded Yannick Ngakoue off a defense that is just 26th in quarterback pressure. Have fun trying to stop Rodgers and Davante Adams with a clean pocket.
For the Saints half of this parlay: I think the Rams exposed the Bears last week. And I think Sean Payton is a good enough coach to realize that. The Bears have absolutely no offense, they're 29th in the NFL in yards and 27th in points. They can't run the ball (dead-last in the NFL), and if they can't pepper Allen Robinson with targets, their offense is a non-factor. Coincidentally, they may not be able to pepper Robinson with targets, because he's still in the concussion protocol.
Chicago may also be without Khalil Mack and Cordarrelle Patterson in addition to Robinson. For New Orleans, they may be getting Michael Thomas back, finally. Their offense was rolling without him, but adding one of the three-best receivers in football never hurts.
Forecasts call for 20 MPH winds in Chicago on Sunday, which will lead to more running plays. The Saints have Alvin Kamara, Latavius Murray, and Taysom Hill; the Bears have David Montgomery and his career 3.7 yards per carry mark. Advantage New Orleans.
Mike is an avid sports bettor and fantasy football player, and has been writing since 2013. He previously worked for NBC Sports Philadelphia and Alliance Football Focus, and currently contributes to BettingPros as a featured writer. Mike is a resident of New Jersey, a graduate of Rider University, and currently works as a research analyst. When he isn't searching for his next wager or watching the New Jersey Devils, Mike enjoys spending time with his wife, his dog and his two cats.