We're looking to bounce back from our first losing week of the year after going 0-2 in Week 4. For the season, free bets are 5-3 (60%), prop bets are 8-6 (57.1%). Make sure to follow along on Twitter to catch the weekly prop bet releases on Thursday afternoon and Sunday morning before kickoff. As always, here are some trends from the last four weeks to keep tabs on as we head to the middle part of the season:
Overs on turf fields are 20-10, averaging 54.4 points per game. Overs on grass fields are just 17-16, averaging 49.3 points per game.
Favorites of seven-or-more-points are 11-6-1 against the spread. Favorites of three-or-fewer-points are just 8-11 against the spread.
Divisional favorites are just 6-9 against the spread, and overs are 11-4 in divisional games.
In games where the total rose from opening to closing (for example: 54 to 55.5), overs are 16-10.
Let's see if we can get back to our winning ways in a really messy Week 5, with a ton of question marks due to COVID-19.
Browns (+1.5) vs. Colts
All we've heard through the first half of the season is how good the Colts defense is. And it is good, they lead the league in yards allowed per play. But who have they played against? Let's recap: Jacksonville (19th in total offense), Minnesota (22nd), the Jets (32nd), and Chicago (24th).
Indianapolis will also most likely be without two of their starting linebackers, one of whom is their leader in Darius Leonard, which doesn't bode well for them against the top rushing attack in the NFL. Cleveland lost Nick Chubb last week in Dallas, but there was no noticeable dropoff when they handed the reins over to Kareem Hunt and D'Ernest Johnson. The Browns average over 200 yards per game on the ground; the next closest is the Patriots at 179.8 yards per game. I like their ability to wear down the Colts defense, and I like how they're getting Odell Beckham Jr. and Jarvis Landry involved in the offense with trick plays.
The biggest drawback to betting the Browns has been fear of Baker Mayfield making a huge mistake, but Kevin Stefanski's commitment to the run has taken a ton of pressure off Mayfield and has reduced the likelihood of a crippling interception. In Week 1, the Browns only loss, Mayfield threw the ball 39 times with one interception. In the next three weeks, he's thrown just 23, 23 and 30 passes and has one combined interception. Recipe for success.
The Browns defense isn't great, but they have one of the best pass rushes in the NFL, and quite possibly the best pass rusher in Myles Garrett. The Colts may be without the guy who's supposed to block Garrett, Anthony Castonzo, which would be a huge loss.
This line is creeping towards a pick 'em, so jump on it while there's still value on Cleveland.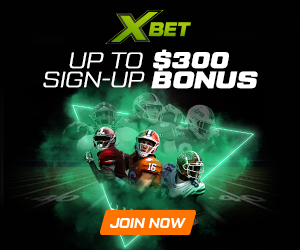 Cardinals/Cowboys Moneyline Parlay
I usually don't like laying so much juice (this parlay is currently -140), and I don't love taking parlays. But this week is a complete mess with all the COVID rescheduling, and there just aren't a ton of lines currently posted. So, I'm going to take a heavily juiced, fade-New-York-parlay against the two worst teams I've seen in quite some time: the Giants and Jets.
The Cowboys aren't very good either, but most, if not all, of their problems are on the defensive side of the ball. They're 30th in total defense, but they'll have the luxury of facing the 32nd ranked offense in the Giants, who haven't scored a touchdown since Week 2.
Dallas's offense is firing on all, or most, cylinders, and even though the Giants defense hasn't played all that poorly, I don't see them being able to hold Dallas under 30 points. Thirty points should mean a win for the Cowboys, considering the Giants have scored just 47 points all season. New York also hasn't beaten Dallas since 2016, and I don't see that streak ending Sunday.
For the other half of this parlay: Arizona hasn't looked particularly strong in the past couple weeks after a blistering 2-0 start. They've dropped their last two, and their offense has gone a bit stale. But, I expect Kyler Murray and the passing attack to wake up this week against a Jets team that just gave up 37 points to someone named Brett Rypien. On a short week. At home.
Admittedly, this is more of a fade of the Jets than a play on the Cardinals, but the Jets are a disaster. They're dead-last in yards per play (4.5) and dead-last in net yards per play (-1.2). That's not going to work against a quarterback who can tuck it and run for 30 yards in the blink of an eye, and put up points in a hurry.
Also, Joe Flacco is starting for the Jets and even though Sam Darnold hasn't been great, Flacco is still a downgrade, especially against a really active and athletic Cardinals defense.
Mike is an avid sports bettor and fantasy football player, and has been writing since 2013. He previously worked for NBC Sports Philadelphia and Alliance Football Focus, and currently contributes to BettingPros as a featured writer. Mike is a resident of New Jersey, a graduate of Rider University, and currently works as a research analyst. When he isn't searching for his next wager or watching the New Jersey Devils, Mike enjoys spending time with his wife, his dog and his two cats.