Free bets were a perfect 2-0 again last week, the second week in a row we swept the card. On the year, free bets are 5-1, and prop bets are 7-3. Make sure you're following along on Twitter, where I release my favorite props of the week just before kickoff on Thursdays and Sundays. As always, here are some trends to keep an eye on this week and beyond:
Underdogs are 24-24 (50.0%) against the spread, and 15 of the 24 (62.5%) underdogs who covered won the game outright
Through three weeks, against the spread winners are covering by an average of 8.1 points. Totals are covering by an average of 9.6 points.
Including the Broncos on Thursday night, underdogs are 7-4 (63.6%) against the spread in primetime games. They are 5-0 (100.0%) in the last five primetime games and 7-1 (87.5%) in the last eight.
Without further adieu, let's jump into Week 4's bets and try to win some money on a tricky slate of games:
Jaguars (+3) at Bengals

This spread hasn't budged at all since opening at +3, which is extremely rare in 2020. Only a single game opened and closed at the same number: Texans at Chiefs on opening night.
This is a great spot for Jacksonville and a tough one for Cincinnati. The Jaguars played on Thursday last week, so they've had three extra days of prep and rest. The Bengals, on the other hand, not only played three days later on Sunday, they played a full overtime period against the Eagles. They'll be far less rested than the Jaguars will after playing five quarters, which is bad news heading into a matchup with Gardner Minshew, who loves to run all over the place, even if it's just behind the line of scrimmage.
Despite Joe Burrow looking really strong right out of the gate, the Bengals are still dead-last in the NFL in yards per play (4.2). Their offensive line isn't blocking much of anyone, and they just can't get Joe Mixon going. He's averaging just 54.7 yards per game and 3.2 yards per carry through three games, and I don't expect him to get it going this week against a Jaguars defense that's surprisingly ranked 8th in the NFL against the run. That'll make the Bengals offense one-dimensional, and allow the Jaguars to pin their ears back and exploit this poor offensive line.
On the other side of the ball, Cincinnati may again be without their star defensive tackle Geno Atkins, which doesn't bode well against a Jaguars team that ranks 6th in the NFL in yards per carry. Jacksonville also expects D.J. Chark back. He's their number-one wideout, and they average 28.5 points per game when he plays. They scored just 13 against the Dolphins when he was unable to suit up. Don't forget, this Jaguars team beat the top-ranked Colts defense in Week 1, too, so they're not to be doubted on the offensive side of the ball.
I think getting a field goal here is a gift, and I wouldn't be surprised if Jacksonville won this game outright, as over 60% of underdogs who've covered the spread have done.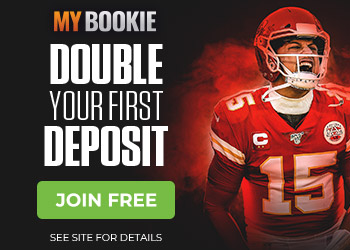 Texans (-3.5) vs. Vikings
Somehow, this spread has only moved a half-point, despite the Vikings' practice facility being closed for the last two days because of the Titans' COVID outbreak (who the Vikings played last week). Minnesota not only has had to prepare for Houston virtually, but they're also forced to spend Saturday traveling down to Houston instead of hosting a walkthrough in the comfort of their own facility. Deshaun Watson isn't really a quarterback I want to prepare for over Zoom, especially if my defense has struggled as mightily as the Vikings' defense has so far this year.
Minnesota's defense has been terrible, plain and simple. They're ranked 30th in the NFL in yards allowed, have just four sacks, are allowing nearly 70% completions against them, are giving up 34 points per game, and are dead last in pass yards allowed per attempt. And now they'll have two fewer days of practice time to get ready for one of the most dynamic quarterbacks in the NFL. Who, by the way, can beat you with both his arm and his legs. The Vikings may also be without their top three cornerbacks.
I understand how insane it must sound to lay points and trust one of the worst coaches in the NFL, Bill O'Brien, against one of the best in Mike Zimmer. But, I really think this is a tough spot for the Vikings. The Texans may be the best 0-3 team I can remember. They've lost to quite possibly the three best teams in the NFL – Kansas City, Baltimore, and Pittsburgh – and now come home to face the 0-3 Vikings as their schedule softens a bit.
Houston is just 16th in offensive yards per play, but considering they've played two of the better defenses in the NFL in the Steelers and Ravens, as well as the Chiefs, who just shut down the Ravens, there's plenty of reason for optimism. I expect Watson to take this game over late with his legs, and I can't find anyone on Minnesota's defense equipped to stop him. The Vikings are also 0-5 against the spread in the last five games in which they've allowed 250 or more passing yards. Watson has topped 250 yards in each start this season.
Look for the Texans to get off the mat and record their first win while the Vikings drop to 0-4.
Mike is an avid sports bettor and fantasy football player, and has been writing since 2013. He previously worked for NBC Sports Philadelphia and Alliance Football Focus, and currently contributes to BettingPros as a featured writer. Mike is a resident of New Jersey, a graduate of Rider University, and currently works as a research analyst. When he isn't searching for his next wager or watching the New Jersey Devils, Mike enjoys spending time with his wife, his dog and his two cats.