Free NFL Bets Week 10
It's bounce-back week! We lost both of our free bets last week for only the second time this season, dropping our record to a still-respectable and quite profitable 12-6 (66.7%). Twitter props helped us win some of our free bet losses back too, as they went 4-3 (57.1%). Before we dive into this week's bets, let's take a look at some trends through nine weeks of NFL football:
If we needed any more evidence that there's no such thing as home-field advantage without fans: home teams are averaging 25.3 points per game, while road teams are averaging 25.6 points per game.
Week 1 is the only week this season where favorites have covered more games than underdogs. Favorites are just 25-45 (35.7%) against the spread in the last five weeks combined.
Something for live bettors to keep an eye on: second and fourth quarters are significantly higher-scoring than first and third quarters. Total combined points per quarter:

1st: 10.3
2nd: 16.3
3rd: 9.2
4th: 15.1
Now for this week's free bets, and by popular demand, the return of the weekly teaser. Don't forget to follow our whole staff's weekly picks right here, and be sure to check out the season leaderboard:
https://twitter.com/mjwags23/status/1327049523038998535?s=20
See all our FREE NFL Expert Picks Here.

Browns (-3.5) vs. Texans
It's not like me to buy into the half-point hook like this, but I think the market is overreacting to both of these teams. The Browns haven't played in two weeks, but the last time we saw them, they were laying an egg against the Raiders at home. And the Texans are coming off a victory, albeit against Jake Luton and the Jaguars, but it's a victory nonetheless. I'm happy to take advantage of this mispricing.
For starters, the Browns are coming off a bye and haven't had to travel anywhere since October 25th. So, they're well-rested and (hopefully) used their bye week to figure out how to compensate for the loss of Odell Beckham Jr.
They're also getting healthier. Nick Chubb is expected to return to action, as is their best offensive lineman, Wyatt Teller, so I expect the run game to get back to where it was when Cleveland had the luxury of rolling out a Chubb/Kareem Hunt two-headed monster in the backfield. With both running backs in the lineup, the Browns average 204 rushing yards per game, but without Chubb, they average just 96 yards per game on the ground. Encouraging, to say the least.
Getting the ground game back on track also takes a ton of pressure off of Baker Mayfield's shoulders. As I've mentioned in previous handicaps, the Browns' Achilles heel is Mayfield's propensity to turn the ball over at the most inopportune times. If the rushing attack is rolling, not only is the ball in Mayfield's hands on fewer occasions, it also sets up the play-action and much easier reads in the passing game. He's also spent the last few days on the COVID list, so this is a perfect week for him to turn around and hand the ball off as often as possible.
The Texans just can't stop the run. They're dead last in rushing yards allowed per game (159.5), and they're even worse on the road, giving up an astounding 178.2 yards per game on the ground away from home. Houston also hasn't beaten anyone except Jacksonville (twice) and was a missed two-point conversion away from going to overtime against Jake Luton last week. In their other six games – all losses – they're being outscored by 11.2 points per game, a full touchdown more than we'll need to cover this spread with the Browns.
A final note on this game: the weather is going to be disgusting in Ohio on Sunday. Forecasts are calling for rain and 30 MPH winds, which although didn't bode well for the Browns against Las Vegas, favors them heavily against the Texans. Bad weather calls for a reliance on a good running game, which the Browns have and the Texans – who are used to playing in perfect weather under a dome roof and are 31st in the league in rush yards per game – do not. Especially without David Johnson, who is still in the concussion protocol.
Note: if your book allows you to buy a half-point to get this down to -3, I'd consider it as long as you're not laying too much juice. Every half-point is important, especially one that gets you to a key number like 3.
Ravens (-1) / 49ers (+15.5) Six-Point Teaser
We took a week off from the teaser, and it bit us in the behind. Have no fear, the weekly teaser has returned.
Starting with Baltimore: this line has actually been taken down at a few books because the Ravens had a player test positive for COVID-19. It's still posted at some books, like BetMGM, so I'm willing to move forward with it. I faded the Ravens last week, mostly because I thought their offense was broken. And their offense was broken. Until halftime. Baltimore came out of the halftime break willing and ready to throw the ball after their running game was held in check by the Colts for the first two quarters; and it worked.
I don't expect the Ravens to turn into the Falcons and throw the ball 40 times on Sunday night, but I do expect a slightly more balanced attack and a lot more variety on the play sheet. We're getting Baltimore -1, so basically, all they have to do is beat a Patriots team who gave up 27 points and nearly lost to the Jets last week. And even if the Ravens do forget the passing game again and lean heavily on the run, they'll have a much easier time this week than they did the last few weeks. New England ranks 25th in the NFL against the run, and they just don't have the big bodies up front to not only deal with the Ravens offensive line, but their running backs who love contact.
The second half of this teaser is the 49ers, who the betting public absolutely hates this week. They opened as 6.5-point underdogs, and within a day became 9.5-point underdogs. Bettors saw the Saints destroy the Buccaneers and 49ers get destroyed by the Packers. But, with this teaser, we're getting a two-plus-touchdown cushion, and we may not even need it.
San Francisco's defense matches up relatively well with New Orleans' offense. They've got active and athletic linebackers, and I expect Fred Warner to keep his eyes on Alvin Kamara out of the backfield. The Saints just got back Michael Thomas, but the 49ers expect to welcome back Richard Sherman to shadow him. San Francisco is also coming off extra rest after playing last Thursday, and I love betting on one of the best head coaches in the NFL with extra time to game plan.
In addition to Sherman, the Niners expect to welcome back Trent Williams after Nick Mullens got pummeled last week, and Brandon Aiyuk after they relied on Richie James Jr. for basically the entirety of the game against Green Bay.
Perhaps most importantly, San Francisco has a motivational edge. Their upcoming schedule is brutal, and they know they're essentially playing for their season. If they lose, especially being in the toughest division in the league, their playoff hopes will be on life support. Whereas the Saints are coming off an emotional division win against Tampa Bay and play another divisional foe in Atlanta next week. Of these three games, this one against the Niners means the least to New Orleans and their divisional race.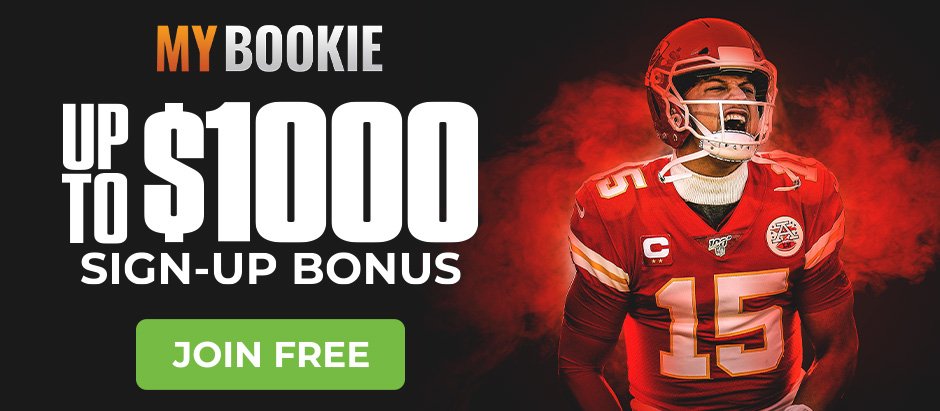 Mike is an avid sports bettor and fantasy football player, and has been writing since 2013. He previously worked for NBC Sports Philadelphia and Alliance Football Focus, and currently contributes to BettingPros as a featured writer. Mike is a resident of New Jersey, a graduate of Rider University, and currently works as a research analyst. When he isn't searching for his next wager or watching the New Jersey Devils, Mike enjoys spending time with his wife, his dog and his two cats.