Fantasy Football Sleepers
Nobody likes using the phrase "Fantasy Sleeper" anymore. For some it means a player not owned by any league member, for others, it just means a player you were not considering in your starting lineup. For the extent of this Fantasy Football Sleepers article series, I'm going to be suggesting players on your bench that could have big weeks.
Week 11 wasn't the friendliest week for sleepers on the overall fantasy football scoring leaderboard. In fact, of the top 15, only five of them are viewed fantasy sleepers. Headlined by Kenny Stills — he finished last week as the eighth-ranked overall scoring leader with 24 points — he was the only sleeper to finish in the top 10.
However, there were two sleeper quarterbacks worth noting as they have a stranglehold on the starting QB job on their respective clubs. Ryan Fitzpatrick and Blaine Gabbert, who finished Week 11 ranked 14th and 15th respectively with 19.9 and 19.6 points, could be viewed as solid matchup starters moving forward. While playing for the Buccaneers and Cardinals, two teams that could be trailing in games more often than not for the rest of the way, Fitzpatrick and Gabbert are prime candidates to produce quality numbers in garbage time scenarios. And don't scoff at garbage time. It was garbage time that forwarded Blake Bortles the opportunity to finish as a top 10 fantasy quarterback in two consecutive years. He was the QB4 in 2015 and the QB9 in 2016.
Black Friday Deal: Promo Code "BF17"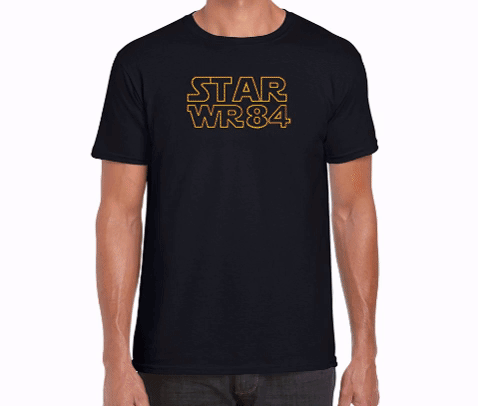 Gridiron Experts official store, Fantasy Football T-Shirts is having a Black Friday Sale and you should definitely check it out. Use Promo Code: "BF17" at checkout and receive 15% off your order if you buy two items or more.
Almost our Tee's are $15
Hoodies are $30.
Women's T-Shirts & 3/4 Baseball Tees
Championship Gear & Coffee Mugs
Click Here To See More
Also Follow: @MyFootballTee for Contests
Most-Productive Players from Week 11
| | | | | |
| --- | --- | --- | --- | --- |
| Rank | ESPN Start% | Player | Position | Points |
| 1 | 100 | Antonio Brown | WR | 32.4 |
| 2 | 88.9 | Russell Wilson | QB | 30.9 |
| 3 | 52.3 | Ben Roethlisberger | QB | 29 |
| 4 | 81.2 | Keenan Allen | WR | 28.2 |
| 5 | 69.3 | Kirk Cousins | QB | 26 |
| 6 | 96.7 | Tom Brady | QB | 25.6 |
| 7 | 99.2 | LeSean McCoy | RB | 24.6 |
| 8 | 10.7 | Kenny Stills | WR | 24 |
| 9 | 82.3 | Carson Wentz | QB | 22 |
| 10 | 81.3 | Drew Brees | QB | 21.6 |
| 10 | 46 | Latavius Murray | RB | 21.6 |
| 11 | 98.1 | Mark Ingram | RB | 21.5 |
| 12 | 91.4 | Brandin Cooks | WR | 20.9 |
| 13 | IR | D'Onta Foreman | RB | 20 |
| 14 | 16.4 | Ryan Fitzpatrick | QB | 19.9 |
| 15 | 2.4 | Blaine Gabbert | QB | 19.6 |
| 15 | 94.6 | Alvin Kamara | RB | 19.6 |
Sleepers Week 11: Full-Disclosure
| | | | | | |
| --- | --- | --- | --- | --- | --- |
| Player | Position | Rank | Points | PPR Rank | PPR Points |
| Derek Carr | QB | QB18 | 13.5 | QB18 | 13.5 |
| Blake Bortles | QB | QB22 | 8.6 | QB22 | 8.6 |
| Jamaal Williams | RB | RB23 | 9.5 | RB18 | 13.5 |
| Alex Collins | RB | RB12 | 13.1 | RB10 | 17.1 |
| Nelson Agholor | WR | WR68 | -0.2 | WR76 | 0.8 |
| Jeremy Maclin | WR | WR44 | 3.4 | WR43 | 7.4 |
| Cameron Brate | TE | TE28 | 1.2 | TE30 | 2.2 |
| Marcedes Lewis | TE | TE7 | 8.6 | TE9 | 10.6 |
| Rex Burkhead | RB | RB38 | 3.7 | RB33 | 7.7 |
| Dontrelle Inman | WR | WR39 | 4.3 | WR44 | 7.3 |
The following is a recap of the players from my Week 11 Fantasy Football Sleepers article. You can read that here.
Entering Week 12, some fantasy owners may be forced to shop the waiver wire due to a handful of notable injuries around the league. With players that include D'Onta Foreman, Robert Woods, and Chris Thompson all succumbing to injuries last week, be sure to check out Andrew Erickson's Waiver Wire Pickups for Week 12 to assist you with filling the vacant holes on your fantasy rosters. You can read that here.
NFL bye weeks have concluded
Week 12 QB Fantasy Sleepers
Marcus Mariota
ESPN Start-Percentage: 44%
After a slow start to the 2017 season, Marcus Mariota is beginning to emerge of late. Currently fantasy football's QB18 with 138 points in nine games, Mariota has broken out over the course of the past three games. Throwing for a 788-4-6 stat line while adding another 62 yards and a score as a rusher, Mariota is fantasy's QB10 since Week 9 with 47.7 points and a 15.9 FPPG average. While his interception total is alarming, four of them occurred in last week's blowout loss to the Steelers, a game in which he still accumulated 14.7 fantasy points despite the turnovers. In the standard FantasyPros scoring system which I use for my research, an interception thrown is negative two points. Hypothetically, if he only threw two picks, he would have finished Week 11 as a QB1.
Moreover, with a favorable schedule leading up to Weeks 16 (Rams) and 17 (Jaguars) — fantasy football's championship weekends — Mariota will oppose teams that include the Colts (Week 12), Texans (Week 13), Cardinals (Week 14) and 49ers (Week 15). It's time to believe in Mariota's ROS upside.
In a dream matchup against the Colts on Sunday, Mariota could have his breakout performance of 2017 while setting the tone for the remainder of the year. Not only is the Colts defense surrendering the eighth most fantasy production to QBs at an 18.2 FPPG rate, but historically, the dual-threat signal caller slays a terrible Indianapolis secondary. While throwing for an 889-6-2 stat line and completing 62.2 percent of his passes in three career games against the Colts — he is averaging 24.3 FPPG against them — Mariota has back-end QB1 upside for Week 12.
Andy Dalton
ESPN Start-Percentage: 17 %
Folks, how can you not love Andy Dalton in Week 12? Before I even get into his outstanding matchup against the lowly Cleveland Browns, let's take a look at the Red Rifle's production in recent weeks. After throwing for only two total touchdowns in the first three games of the year, Dalton has thrown 14 in his last seven, averaging a pair of TD passes per game in that timespan. Adding 1,552 yards passing and four interceptions to his TD totals — he hasn't thrown a pick in four consecutive games — Dalton is fantasy's QB14 with 109.2 points since Week 4.
Speaking of Week 4, that was the week Dalton had his most impactful performance of the year to date. And wouldn't you know it, it was versus the Browns. While completing a precision-like 25-of-30 passes (83.3 percent) for 286 yards and four TDs, he finished Week 4 as the QB3, exploding for 28.3 fantasy points. However, Dalton's big game against Cleveland wasn't an anomaly. Like Mariota above, historically, Dalton shreds his upcoming opponent. He's thrown for a 2,769-20-11 stat line against them in 12 career games, including passing for at least 180 yards and two TDs without a pick in each of their past five meetings dating back to 2015. Facing a Browns defense allowing the 11th most fantasy points to QBs at an 18.0 FPPG pace, Dalton is a quality fantasy starter with QB1 upside for Week 12.
Week 12 RB Fantasy Sleepers
Rex Burkhead
ESPN Start-Percentage: 15.8%
I'm going to maintain my belief that Rex Burkhead is the running back to own from the ever so volatile Patriots backfield not only for Week 12 but for the rest of the year as well. In his past three games, Burkhead has shown promise. Rushing 19 times for 67 yards on the ground while adding another 116 yards and a touchdown on 19 receptions as a receiver, Burkhead is fantasy football's RB36 with 24.2 points in standard leagues and the RB22 with 38.3 points in PPR. While Dion Lewis appears to be the better play of late, he remains ahead of his backfield mate in standard with 31.7 points (RB21) and slightly behind him PPR formats with 37.7.
Moreover, although he fumbled early in the game last week which certainly caused him to lose touches, Burkhead still finished second in snaps amongst New England RBs with 19 offensive snaps to Lewis' 26. In fact, in the before mentioned three-game time span, Burkhead leads Lewis in offensive snaps 82-to-77.
In his upcoming favorable matchup against the Dolphins, Burkhead will contend with a defense that has surrendered at least 9.6 fantasy points to an opposing RB in five of their past six games and in 7-of-10. Although they held Doug Martin to 4.4 fantasy points last week, the Buccaneers are not even in the same league as the Patriots from an offensive standpoint. Expected to win by two touchdowns, I believe New England will jump out to a comfortable lead and utilize their rushing attack to churn down the clock, which equates to a greater amount of touches for Burkhead and Lewis. Facing a Dolphins defense allowing the 14th most fantasy production to RBs at an 18.4 FPPG rate, Burkhead is an upside Flex option, whose value peaks in PPR scoring formats, for Week 12.
J.D. McKissic
ESPN Start-Percentage: 4.4%
Just as volatile as the Patriots' backfield only without the production, Seattle's rushing attack is in dire need of a boost as well as some clarity. Now that Mike Davis is not expected to play this week with a hamstring injury suffered in last week's loss to the Falcons — he led the Seahawks' backfield with 59 total yards on eight touches — it appears that Seattle will feature J.D. McKissic as their RB1 in an extremely plus matchup with the San Francisco 49ers on Sunday.
Let's face it, does Pete Carroll have any other choice? Since Thomas Rawls was a healthy scratch last week, he clearly was not in the mix to garner touches after Davis exited the game. In fact, while Eddie Lacy was active, it was McKissic who received the full workload in Davis' absence while Lacy finished the game with three carries for two yards. Even if Lacy and Rawls are active — I don't expect both of them to be — I'm putting all my faith in McKissic for Week 12.
In his past two games, McKissic has received at least nine touches, caught at least four passes and totaled at least 46 yards. While his numbers are unquestionably not uplifting, he is the best RB Seattle has to offer since Chris Carson was placed on the injured reserve list earlier in the year. The RB41 with 9.9 PPR points since Week 10, I expect McKissic to accumulate at least that total on Sunday.
Facing a 49ers defense surrendering the most fantasy points to RBs at a 23.7 FPPG rate — they've allowed an opposing RB to accumulate double-digit fantasy points in 9-of-10 games in 2017 — McKissic is a strong PPR Flex option for Week 12. However, keep in mind that the only player the 49ers flailed to allow double-digit fantasy points to was Giants RB Orleans Darkwa, who put up 8.8 points in Week 10. It would take a miracle for them to accomplish that feat in back-to-back games. I'm confidently starting McKissic.
[the_ad id="73965″][the_ad id="63198″]
Week 12 WR Fantasy Sleepers
Rishard Matthews/ Corey Davis
ESPN Start-Percentage: Matthews 39.5% | Davis 9.1 %
In an extremely favorable matchup against the Indianapolis Colts, I like both Rishard Matthews and Corey Davis to have productive fantasy outings on Sunday. Obviously, of the Tennesse wide receiver duo, Matthews has been more productive, which isn't surprising since Davis played in five fewer games. While Matthews has accumulated a 41-626-3 stat line on 68 targets in 10 games — he is the WR27 with 80.3 standard points — Davis has put up a meager 16-136-0 on 35 opportunities in five games.
However, since Davis returned from his hamstring injury in Week 9, he's been heavily targeted by Marcus Mariota despite the fact that his looks haven't translated to production, though, I feel it's only a matter of time. In fact, in his past three games, Davis is being targeted more than Matthews by an insignificant 22-to-20 margin, though the latter is smashing the former in production. Accumulating a 14-233-2 stat line on his 20 targets to Davis' 9-103-0 line on his 22 looks, Matthews is fantasy's WR8 with 35.3 points in the previously mentioned three-game timespan since Week 9.
Entering their upcoming plus matchup against a Colts defense surrendering the sixth-most fantasy points to WRs at a 23.9 FPPG pace, Matthews is considered the safer option of the duo. However, after sitting out of Friday's practice with a hamstring injury, he is questionable for Week 12. If Matthews indeed sits, Davis would be viewed the WR1. Still, while I believe Matthews will play, I'll remain comfortable rolling out Daivs this week. His opportunity-share, plus, the matchup warrants it. Facing a Colts secondary that has allowed an opposing WR to record at least 101 yards or a TD in each of the past six games since Week 5, both Matthews and Davis have double-digit fantasy point upside for Week 12.
Cooper Kupp
ESPN Start-Percentage: 26.7%
There are two key players that are already ruled out for Sunday's Saints at Rams matchup which is triggering my love for Cooper Kupp this week. On the Saints end, star rookie cornerback Marshon Lattimore is out with an ankle injury, which should make life a lot easier for Jared Goff to operate against the eighth-ranked New Orleans secondary in fantasy production allowed to WRs. While, for the Rams, breakout wide receiver Robert Woods will be inactive with a shoulder injury. In Woods' absence, there is a void at receiver for the Rams, a void in which I believe Kupp has a greater opportunity to fill over Sammy Watkins. Since Lattimore is out, one would believe Watkins should go off, and while he may, he's been too quiet and inconsistent in 2017 for me to buy into it. I'm expecting the Saints to focus on locking down Watkins while challenging another receiver to step up and beat them.
For me, that player is Kupp. Second on the team in targets with 61 — Woods is the top-targeted Ram with 70 — Kupp is in line to see an uptick in targets and production on Sunday, especially if the Saints jump off to an early lead. And while the Rams defense is one of the best in the league, their handicap is defending the run, which happens to be the Saints' strength on offense. Entering Sunday's tough but exploitable matchup against the Saints with a 19-214-1 stat line on 29 targets in the past four games — he is the WR35 with 44.6 PPR points in that time span — Kupp is an upside WR3 whose value peaks in PPR scoring formats for Week 12.
[the_ad id="72096″][the_ad id="69556″]
Week 12 TE Fantasy Sleepers
Tyler Kroft
ESPN Start-Percentage: 13.5%
Since taking over as the Bengals' TE1 in Week 4 following Tyler Eifert's trip to the injured reserve list, which ended his season with a back injury, Tyler Kroft has emerged as a productive fantasy asset. Totaling a 24-270-4 stat line in seven games, Kroft is shockingly fantasy football's TE7 with 51 points in that time span. However, Kroft has cooled off of late, only catching five targets for 95 yards and a touchdown in his past three games while his TD against the Broncos last week ended a three-game scoring drought.
Despite his statistical regression, I expect Kroft to get back on track this week in an outstanding matchup against the Browns. Aside from the Giants and Broncos, the Browns are one of the worst NFL teams at containing opposing TEs, amongst other positions, in 2017. Surrendering the fourth most fantasy production to TEs at an 11.0 FPPG pace, Kroft has TD upside on Sunday. Moreover, coming off a 6-62-2 performance against the Browns back in Week 4 in which he finished as the TE1 with 18.1 points — by far his most productive game of the year to date — Kroft is in the back-end TE1 tier for Week 12.
A player like Tyler Kroft is labeled a tournament-buster in DFS formats, especially with the opportunity he has in his upcoming matchup. For more extensive DFS knowledge, check out Mike Hauff's Draft Kings Primer for Week 12. You can read that here.
Benjamin Watson
ESPN Start-Percentage: 4.9%
Benjamin Watson is arguably the most consistent pass-catcher on the Ravens that isn't a running back. In fact, he is second on the team in targets (50), receptions (39) and touchdowns (two) while ranking third in yards (294). Now don't get me wrong, his numbers aren't earth-shattering, but on an offense that intends to pass the football while heavily involving the tight end in the passing game, Watson makes for a fine fantasy option for Week 12.
Opposing a Texans defense surrendering the 11th most fantasy points to TEs at a 7.8 FPPG rate, I expect Watson to get back on track after catching his only target for 33 yards in a clunker of a performance last week versus the top-ranked Packers defense in defending TEs. Facing a Texans defense that has allowed an opposing TE to accumulate at lease 6.3 FPPG in five of their last six games including a 17.4-point outing last week to Arizona's Ricky Seals-Jones, Watson is a target-dependent TE2 for Week 12.
[the_ad id="73518″][the_ad id="61518″]
Week 12 Deep Fantasy Sleepers (In Case You're Desperate)
Martavis Bryant
ESPN Start-Percentage: 4.3%
One of fantasy football's biggest busts of 2017 — he is the WR69 with 39.9 points — Martavis Bryant has a tremendous opportunity to become relevant in a recently clicking Steelers passing attack. Why? Well with rookie star JuJu Smith-Schuster, who has emerged as the Pittsburgh WR2 in the midst of Bryant's struggles, ruled out with a hamstring injury, the troubled wideout is expected to enter Week 12's matchup against the Packers as Ben Roethlisberger's No. 2 pass-catching option at receiver behind the elite Antonio Brown.
Although he was a healthy scratch earlier in the year for disciplinary reasons forcing him to miss one game, Bryant is still fourth on the team in targets with 45 behind Brown (114), Le'Veon Bell (62) and Smith-Schuster (51). While his production-output is sub-par for a player with his anticipated upside — he's totaled a 23-306-1 stat line in nine games — his opportunity-share remains and should increase this week with the rookie sidelined. In a favorable home matchup facing a Packers defense surrendering the eighth most fantasy points to WRs at a 23.0 FPPG rate, Bryant is a boom or bust WR3 with big-play potential for Week 12.
[bctt tweet="Since Aaron Rodgers injury in Week 6, the #Packers DEF has allowed an opposing WR to accumulate at least 107 yards OR a TD in 4-straight games." username="GridironExperts"]
Zay Jones
ESPN Start-Percentage: 1.4%
Oh, Zay Jones. He was my offensive rookie of the year selection in our Gridiron Experts preseason staff bold predictions article, and boy, do I regret that one. In fact, I've nicknamed him "Zay it ain't so Jones" in the wake of his disappointing season. I know how creative right? However, although he's only accumulated a 20-236-1 stat line, he's third on the Bills in targets. His 51 targets are behind only LeSean McCoy's 53 and Kelvin Benjamin's 58. Though, keep in mind that Benjamin has only been targeted seven times in two games with Buffalo since joining the team via trade from the Panthers at the deadline. Dealing with a hamstring injury heading into Sunday's favorable meeting with the Chiefs, Benjamin is listed as questionable on the injury report. Moreover, as a result of missing practice all week, Benjamin is trending toward an inactive designation for Week 12, which should open things up for Jones, who has played better in recent weeks.
Since Week 8, Jones has had his best three performances as a pro in ascending order with 3-32-0 (Week 8), 6-53-1 (Week 9), 4-68-0 (Week 11) stat lines — he was inactive in Week 10 with an ankle injury — on 19 total targets. Fantasy football's WR108 with 7.3 points from Weeks 1-t0-7, Jones has risen up the ranks his three games since. The WR38 with 21.3 fantasy points since Week 8, Jones is in line for another productive outing against a Chiefs defense that struggles to stop anyone. So much so that their defense is surrendering the most fantasy points to WRs at an eye-popping 27.4 FPPG pace. Allowing an opposing wideout to accumulate double-digit fantasy points in 8-of-10 games in 2017, Jones is an opportunity-dependent Flex option for Week 12.
The FF Faceoff Podcast
Thank you for reading about my sleepers for Week 11. I hope you enjoyed it! Want more? Mike Hauff and I debate fantasy football news, notes and yes, sleepers, on our show, the Faceoff, a Gridiron Experts podcast. Check it out. Oh, and before I forget, we will answer your questions on our show! All you have to do is Tweet us with your question @FFfaceoff
Anthony Cervino is a lifelong NFL enthusiast, especially of the Dallas Cowboys. He has been infatuated with the game since childhood and was introduced to fantasy football as a young teen. Back then, the league commissioner typed out the weekly newsletter and used the Daily News to tally scores. In a statistic-driven game of fantasy football, Anthony believes that sometimes you have to rely on that good ole gut instinct. Anthony resides in New Jersey where he lives with his wife, son and a pomeranian that is named Roman (after Tony Romo). When Anthony is not immersed in the NFL or fantasy football related activities, he enjoys bodybuilding and spending time with his family. Anthony is committed to giving you his best analysis and most accurate statistics to help you win championships. Don't hesitate to tweet Anthony @therealnflguru about anything NFL or fantasy-related topics. He will always respond in a timely fashion.