Are the Eagles Rebuilding Their Nest?
The Philadelphia Eagles fired head coach Chip Kelly Tuesday evening. The team made the official announcement on their website:
"I have made a decision to release Chip Kelly this evening. I spent the last three seasons evaluating the many factors involved in our performance as a team. As I watched this season unfold, I determined that it was time to make a change." -Eagles CEO and chairman Jeffrey Lurie
The Eagles have now fired two head coaches in the last four years. Kelly was 26-21 in three seasons with Philly. Kelly did not issue an official statement but did tell Jay Glazer from Fox Sports he would like to stay in the NFL.
In my convo w Chip he said next stop he just wants to coach & insists he does NOT want to be the personnel guy too. This is significant

— Jay Glazer (@JayGlazer) December 30, 2015
Connecting the dots to the open head coaching position in Tennessee to reunite with former Oregon Ducks QB Marcus Mariota is far too easy. Although with many teams expected to clean house the Monday after the NFL regular season concludes, any number of open job opportunities could be a possibility.
[the_ad id="58919″]
The Hard Ugly Truth
It's very easy to point to the mistakes that Chip Kelly made this season after Lurie gave him complete control over player personnel. Overhauling a roster of big name talent without success will likely get anyone fired. But in all reality, should Chip have been given full control?
The easy answer is No.
At the time Kelly had just two seasons of NFL experience to his name and was still going through growing pains as an NFL head coach. Taking on more responsibilities including shaping an NFL roster into a championship team definitely seemed like a disaster waiting to happen.
The end result is a roster that is now stuck with a few overpaid players that didn't make the impact that was expected. Cutting them is out of the question as the cap penalty would have massive lasting effects.
DeMarco Murray signed a 5 year, $40,000,000 contract with the Eagles, including a $5,000,000 signing bonus, $21,000,000 guaranteed, and an average annual salary of $8,000,000. In 2015, Murray will earn a base salary of $1,000,000, a signing bonus of $5,000,000 and a roster bonus of $3,000,000. Murray has a cap hit of $5,000,000 while his dead money value is $18,000,000. –As per Spotrac.com
Byron Maxwell signed a 6 year, $63,000,000 contract with the Philadelphia Eagles, including a $6,000,000 signing bonus, $25,000,000 guaranteed, and an average annual salary of $10,500,000. In 2015, Maxwell will earn a base salary of $1,000,000, a signing bonus of $6,000,000 and a roster bonus of $6,500,000. Maxwell has a cap hit of $8,700,000 while his dead money value is $22,000,000. – As Per Spotrac.com
Careful What You Wish For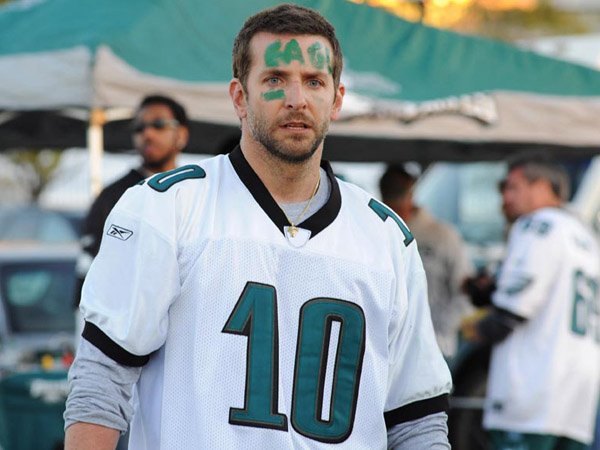 Many Philadelphia Eagles fans were happy when news broke that Kelly was getting the boot. They have claimed Chip destroyed their beloved Eagles by getting rid of all it's star players. Yet in all reality, LeSean McCoy and DeSean Jackson aren't exactly thriving elsewhere in the league. Both players have large contracts and are struggling to stay healthy. With the short career shelf life in the NFL (average is 3.5 years) these tough decisions of moving on from older players had to be made eventually, yet fans would disagree they needed to happen at all.
For the Record: Jeremy Maclin was the Eagles 2014 wide receiver stud who is having an excellent season in Kansas City. Although he wasn't a player Chip sent packing. Maclin was lost in a bidding war to the Chiefs in free agency. His name is often tossed around with DJax and McCoy but his departure was about money.
So What Happens Now?
Lurie has demonstrated that he is hungry for success and wants to win now. If a losing record after two 10-6 winning seasons isn't acceptable, really how appealing is the head coaching job in Philadelphia? Like I stated at the top, the Eagles have fired two coaches in the last four years. Throw in (arguably) the leagues most "hated NFL fanbase" a TMZ-fueled blood thirsty local media and questions at the QB position, and I think most head coaching candidates will not have Philly high on their list.
The future Eagles head coach is likely to move furniture around, throwing out anything that can't be re-used or doesn't smell too much like Chip Kelly. With a roster full of older personal (Jason Peters 33, Brent Celek 30, etc), and a commitment to a few expensive players thanks to Chip spending wildly, there is likely going to be more players leaving, and it'll start at the top.
In my opinion, Sam Bradford is as good as gone. The NFL is business first, and Bradford's 2015 season was not worthy of half the money he was making. Despite the progress Bradford has shown down the stretch for the Eagles, he is too expensive to be brought back.
Sam Bradford holds the last old-school massive rookie contract. Under the new CBA, the rookie compensation was altered to set new limits to the amount of money given to rookies.
Bradford's rookie deal included a 6 year, $78,045,000 contract with the St. Louis Rams in 2010, including a $17,975,000 signing bonus and a whopping $50,000,000 guaranteed. His average annual salary of $13,007,500.
In 2015, Bradford earned a base salary of $12,985,000.
In other words… Bradford has never known what it's like to not be overpaid. Bradford made $3.3 million more than Andy Dalton this season nearly 5 million more than Carson Palmer, Russell Wilson and Andrew Luck. (link)
In my opinion, unless Bradford is willing to take one third of what he is making now, he's a waste of money and cap space.
Whoever the new Eagles coach may be, I can almost guarantee if given the choice of a rookie quarterback or overpaying for an injury plagued QB, he'll take the path of youth.
In fact, that may not even be an option. Hints of a rebuild are in Lurie's statement. The writing may already be on the wall. Eagles fans need to prepare for something that hasn't happened in Philly for years, a total rebuild and youth movement.
The Chip Kelly days are done in Philly, but that doesn't mean the team can turn things around quickly. The Eagles now have to find a new GM, Head Coach and figure out what to do with it's salary cap mess. As easy as it is to point the finger at Chip, I think Lurie should take an equal amount of the blame for this dumpster fire.
James is a diehard fantasy football fan who has been playing for over 20 years. He doesn't have a favorite team, mainly from moving around a lot when he was a kid. This has to lead to many fantasy championships as James drafts with his head, not with his heart. James also plays heavily in Dynasty Football and loves DFS and Picking games. He's excited to see where he can go writing for Gridiron Experts