Fantasy Football Sleepers Week 3
With two weeks of NFL action in the books, the fantasy football landscape will begin to take shape. In my opinion, it usually takes anywhere between 2-to-4 weeks to learn a team's tendencies as well as player utilization, which will ultimately help you decide who is in and who is out of your weekly lineup.
Amongst the most productive fantasy football players for Week 2, we saw 10 quarterbacks make an appearance on the top 15 overall fantasy football scoring leaderboard. Aside from the aforementioned QBs, it filled out with two running backs, two wide receivers, and one tight end. The NFL is indeed a passing league as the top six most productive players were all QBs, not seeing another position make an appearance until the No. 7 spot in the form of Rams RB Todd Gurley. While many thought that Gurley would not be able to maintain his level of production from 2017 and would ultimately regress, he looks every bit of the same player that he was last year.
Most-Productive Players from Week 2
| | | | | |
| --- | --- | --- | --- | --- |
| Rank | ESPN Start% | Player | Pos | Points |
| 1 | 56.6 | Ben Roethlisberger | QB | 39 |
| 2 | 76.7 | Pat Mahomes | QB | 38.8 |
| 3 | 67 | Kirk Cousins | QB | 33.5 |
| 4 | 3 | Blake Bortles | QB | 32.6 |
| 5 | 34.6 | Matt Ryan | QB | 30.7 |
| 6 | 21.7 | Ryan Fitzpatrick | QB | 30 |
| 7 | 99.8 | Todd Gurley | RB | 29.3 |
| 8 | 82 | Cam Newton | QB | 27.6 |
| 9 | 94.7 | Stefon Diggs | WR | 26.9 |
| 10 | 4.9 | Andy Dalton | QB | 26.6 |
| 11 | 98.7 | A.J. Green | WR | 24.9 |
| 12 | 38.5 | Matthew Stafford | QB | 24.7 |
| 13 | 97 | Melvin Gordon | RB | 24.6 |
| 14 | 98.1 | Travis Kelce | TE | 22.9 |
| 15 | 62 | Deshaun Watson | QB | 22.8 |
While the top 15 overall fantasy football scoring leaderboard was dominated by some of the most notable names in the game last week, there were five players who I consider sleepers that made the cut. Since Matthew Stafford (38.5), Matt Ryan (34.6), Ryan Fitzpatrick (21.7), Andy Dalton (4.9) and Blake Bortles (3.0) were all started by fewer than 50 percent of fantasy owners at ESPN, they are considered sleepers. For the purpose of this article, any player with less than a 50 percent start-percentage at ESPN Fantasy will meet the criteria of eligibility despite their household namesake — see Matthew Stafford.
Sleepers Week 2: Full-Disclosure
| | | | | | |
| --- | --- | --- | --- | --- | --- |
| Player | Pos | STD Rank | STD Points | PPR Rank | PPR Points |
| Matt Ryan | QB | QB5 | 30.7 | QB5 | 30.7 |
| Tyrod Taylor | QB | QB24 | 14.4 | QB24 | 14.4 |
| Rex Burkhead | RB | RB49 | 2.2 | RB58 | 2.2 |
| Chris Thompson | RB | RB18 | 9.3 | RB6 | 22.3 |
| Kenny Stills | WR | WR70 | 1.7 | WR76 | 3.7 |
| Cooper Kupp | WR | WR45 | 6.3 | WR39 | 12.9 |
| Jared Cook | TE | TE19 | 4.9 | TE17 | 8.9 |
| Jonnu Smith | TE | TE41 | 0 | TE49 | 0 |
| Tyler Lockett | WR | WR24 | 12 | WR24 | 17 |
| Duke Johnson | WR | RB58 | 1 | RB54 | 3 |
| James White | RB | RB22 | 8.4 | RB13 | 15.4 |
Following a rough Week 1 for my column which you can read here — my biggest hits were Isaiah Crowell, Randall Cobb and Jared Goff — my Week 2 Sleepers fared much better. While Matt Ryan went off for 30.7 fantasy points and finished as the QB5, Chris Thompson was the RB6 in PPR scoring formats with 22.3 points. As a result, I had back-to-back weeks with players accumulating over 30 fantasy points and finishing in the top 10 in fantasy scoring at their respective positions.
Moreover, I also had six players score in the double-digits. If you want to omit Tyrod Taylor since he is a quarterback and should be scoring a few more points to be viewed as a hit, then I still finished with five players scoring at least 10 points, which isn't too shabby for me in the second week of the year — I consider my self a slow starter and a late-bloomer. Therefore, let's hope it continues at this pace. If it does, there will be championships galore for all of us!
The following is a recap of the players from my Week 2 Fantasy Football Sleepers article. You can read that here.
Entering Week 3, some fantasy owners may be forced to shop the waiver wire due to a handful of notable injuries around the league. With players that include Jay Ajayi, Joe Mixon, and LeSean McCoy all succumbing to injuries last week, some more catastrophic than the others, be sure to check out Andrew Erickson's Waiver Wire Pickups for Week 3 to help you fill the vacant holes on your fantasy rosters. You can read that here.
Week 3 QB Fantasy Sleepers
Jimmy Garoppolo
ESPN Start-Percentage: 26.4
Although he isn't off to the best of starts this season, Jimmy Garoppolo, who many viewed as a sure-fire QB1 for 2018, is primed to have his breakout game on Sunday. Through two weeks, Garoppolo has been underwhelming at best. Following a treacherous performance in the season opener in which he only tallied 9.0 points on 15-of-33 (45.5 percent) passing for 261 yards, one touchdown and three interceptions against a Vikings defense that is considered a top 2 unit, Garoppolo completed 18-of-26 passes (69.2) for 206 yards and two scores in a much better matchup last week against the Lions. He finished Week 2 as the QB16 with 16.6 points.
While Garoppolo is coming off of a respectable outing last week, he played the matchup without Marquise Goodwin, his top pass-catching threat. And although Goodwin is still dealing with a bruised thigh which drew him an inactive designation for Week 2, the former Olympic track star is practicing in a limited capacity for Week 3, which bodes well for his playing status versus the Chiefs. If Goodwin returns, Garoppolo could be in line for a huge day. However, even if Goodwin is sidelined for the second straight game, Garoppolo's matchup at Kansas City is a desirable one. As a result,  I believe he will produce back-end QB1 numbers regardless of Goodwin's playing status.
Although the Chiefs are amongst one of the top offenses in the NFL with a 2-0 record, they are not undefeated because of their defense. In fact, if their sixth-ranked offense wasn't playing as well as it has been in the first two weeks of the year, you can make the case that they would be 0-2. And while the Kansas City defense is ranked 32nd (1,087) in the league in total yards allowed as well as 29th (65) in total points, the Chiefs are also the 32nd ranked defense in total passing. Yielding an eye-popping 860 passing yards and seven total touchdowns (one rushing) while only picking off an opposing QB once, Garoppolo will be one of the hottest quarterbacks for this week's slate of games. Currently holding a 26.4 start-percentage at ESPN Fantasy,  I'm starting Garoppolo over Philip Rivers, who will face a Rams defense that is only surrendering a ridiculous 3.9 FPPG to opposing QBs.
Jared Goff
ESPN Start-Percentage: 20.8
Jared Goff is off to a solid start through two games in 2018. Completing 64.6 percent of his passes (42-for-65) for 587 yards, three touchdowns and an interception, Goff is currently sitting as the QB13 with 35.6 fantasy points. However, while he is a fringe QB1, Goff is only being started in 20.8 percent of ESPN fantasy leagues, which is kind of mind-blowing. In fact, since the start of 2017 when he began trending toward significant fantasy-relevance, Goff has been one of the most under-rated QBs in fantasy football.
Although many may shy away from rostering Goff due to the overwhelming presence of Todd Gurley — Goff is only owned in 63.2 percent of ESPN fantasy leagues — the third-year signal caller has talent all over the offense, especially at wide receiver. With Brandin Cooks, Robert Woods and Cooper Kupp serving as his top pass-catching targets at wide receiver, Goff should be viewed as a solid fantasy starter on a weekly basis.  And although he isn't, Goff is a must-start in a favorable matchup like his upcoming one on Sunday in the proverbial Battle of Los Angeles against the Chargers.
While the Chargers are an upside fantasy football D/ST, their defense as a whole is suspect at best. Not only do they allow the ninth most fantasy points to opposing running backs (19.4) and the 12th most to wide receivers (28.1), but they are just as conducive to the quarterback position. Surrendering the ninth most fantasy points to opposing QBs through two games in 2018 at a rate 20.7 FPPG, Goff, as well as the rest of the Rams' offense, should have a field day in Week 3, especially due to the fact that Joey Bosa will miss his third straight game with a foot injury — Bosa is not expected to return until October.
However, while his absence is a significant reason why the Chargers' are struggling on defense — he is one of the premier pass-rushers in the NFL — Bosa hasn't been their only loss. The Chargers will also be without Jason Verrett (Achilles) and Jaylen Watkins (ACL) in their secondary, who were both placed on the injured reserve list in August due to their respective injuries. And although they still have Melvin Ingram to rush the passer, Goff is the fifth-ranked QB with a 94.4 percent protection rate. His offensive line is also amongst the best in the business. Entering Week 3 ranked third in red zone pass attempts, Goff will be in the QB1 mix when it's all said and done.
[the_ad id="79528″][the_ad id="69556″]
Week 3 RB Fantasy Sleepers
Matt Breida
ESPN Start-Percentage: 47.3
After the 49ers had lost big-time upside free-agent signing Jerick Mckinnon for the year with a torn ACL in the preseason, they had tremendous question marks in their backfield. And while they moved on from longtime starter Carlos Hyde this offseason — he signed with the Browns — the 49ers were only left with his backups in the form of Matt Bredia and Raheem Mostert. As a result, they brought in Alfred Morris, a Kyle Shanahan disciple from their tenure together way back when, in football years, with the Redskins.
However, although Morris was the favorite to emerge as the 49ers top running back in 2018 — he out-played Breida in the preseason — he has been underwhelming at best, which opens the door for Bredia. While in two games, Morris is out-touching Breida 28-to-26, the latter is out-producing the former by a wide margin. Accumulating 210 total yards (26 receiving) and a touchdown on his 26 touches (four receptions), Breida is the RB12 with 27 fantasy points in standard scoring formats. For Morris, he has only accumulated 118 yards (32 receiving) and a fumble on his 28 touches (two receptions). Morris is currently sitting as the RB39 with 9.8 points.
While Morris is a familiar face for Shannahan's offense, Bredia appears to be the better fit. Although he only has four receptions on the young 2018 season to Morris' two, Breida had 21 receptions for 180 yards and a TD while picking up the scraps behind Carlos Hyde in his rookie 2017 campaign. What is the significance? In his six-year career, Morris has never eclipsed 17 receptions for 155 yards. Plus, he has never scored a touchdown as a receiver. Therefore, it is only a matter of time before Breida is the running back-to-own in the 49ers' backfield. And coming off of a game in which he exploited a plus matchup against the Lions, compiling 11 carries for 138 yards and a TD, adding another 21 yards on three receptions — he finished Week 2 as the RB3 with 21.9 fantasy points in standard scoring formats — it wouldn't surprise me if Breida plays well enough this week to lock down the San Francisco RB1 spot for the foreseeable future.
In a dream matchup facing a Chiefs defense that can't stop anybody, Bredia should be the best running back on the field not named Kareem Hunt. Not only do I believe that the 49ers at Chiefs game will be a high-scoring affair, but I fully expect San Francisco to be chasing points. In that scenario, Morris, who is ranked sixth amongst RBs with his seven red zone touches, could be phased out of the game by halftime. And since Morris has failed to convert on any of his ample red zone opportunities, plus, the fact that he is a complete zero in the passing game, Breida, the superior pass-catcher, could ultimately lead the 49ers in overall touches, which will result in big production.
Facing a Chiefs defense surrendering the fifth-most fantasy points to opposing RBs at a 27.2 FPPG rate, it wouldn't surprise me if both Breida and Morris had productive fantasy outings this week, especially since they've given up at least 16.6 fantasy points in Week 1 to both Melvin Gordon (18.6) and Austin Ekeler (16.6). Giving up at least 12.5 fantasy points to the three running backs that had at least 10 touches through the first two games of the year, Breida could be fired up as an upside RB2 for Week 3. However, don't be shocked if he finishes the week in the RB1 tier.
Corey Clement
ESPN Start-Percentage: 17.4
With Jay Ajayi (back) and Darren Sproles (hamstring) considered "day-to-day" with their respective injuries — they are both are questionable to play this week — Corey Clement is trending toward a must-start running back option for Week 3. Although he was non-existent in the season opener only garnering five carries for 26 yards — Ajayi and Sproles handled the bulk of the RB touches for the Eagles — Clement had an outstanding game in Week 2. Coming off a game against the Buccaneers in which he exploited a plus matchup for 85 total yards and a touchdown on 11 touches (five receptions), he finished the week as the RB5 with 14.5 fantasy points in standard scoring formats and as the RB8 in PPR with 19.5.
Regardless of Ajayi and Sproles' playing status, I believe Clement played well enough last week to garner enough touches to remain fantasy-relevant. And while it's obvious that Ajayi's presence would hinder Clement's ultimate upside, the latter should now be ahead of Sproles in the pecking order. In a favorable matchup facing a Colts defense allowing the 11th most fantasy points to RBs at an 18.1 FPPG pace — they've surrendered a league-high 22 receptions as well as the second most receiving yards and no TDs to opposing RBs in the passing game — Clement is an upside Flex option for Week 3 if Sproles is ruled out. However, if Ajayi or Sproles or both of the banged-up Eagles RBs are inactive, Clement would be immediately bumped up into the must-start RB2 tier in all formats. You should also keep in mind that Carson Wentz will be making his highly-anticipated return from a knee injury as the Eagles QB1 this week. Therefore, the Eagles could heavily emphasize their rushing attack to take the pressure off of Wentz and ease him into action.
Week 3 WR Fantasy Sleepers
Will Fuller
ESPN Start-Percentage: 39.9
Normally, I am not a Will Fuller guy — he is too hit or miss for my blood. However, any time he is on the field with Deshaun Watson, magic happens. And no, I'm not talking about Fitzmagic! I'm referring to Texans magic. In the five career games that Fuller and Watson had been on the field together, the boom or bust wideout put up an obnoxious 21-392-8 stat line. And you can make the case that his best game just happened last week.
After missing Week 1 with a hamstring injury, Fuller made his 2018 debut in breakout fashion. Hauling in 8-of-9 targets for 113 yards and a touchdown while playing in 87.9 percent of the Texans' offensive snaps and only running 26 routes, Fuller finished Week 2 as the WR7 with 17.3 fantasy points. In fact, he finished one spot ahead of the great DeAndre Hopkins, who ended the week as the WR8 with 17.0 points. I know right?
Although they are facing a Giants defense that appears to be stingy versus the pass — they are giving up the 27th most fantasy points to opposing WRs at a 17.9 FPPG rate — they haven't played a high-octane passing attack like the Texans yet, which could end up being a blood-bath in Houston's favor. Coming off a Week 2 loss to the Cowboys in which they allowed Tavon Austin to burn his defender and safety deep for a 64-yard touchdown play, which is Fuller's forte, I'm expecting a tremendous spike in New York's FPPG allowed to WRs average after having to face the trio of Watson, Fuller and Hopkins. Fuller, who is only being started in 39.9 percent of ESPN fantasy leagues, should be in all Week 3 lineups.
Keelan Cole
ESPN Start-Percentage: 19.3
Although the Jaguars are loaded with weapons all over the offense, they are especially strong at wide receiver. However, following a rough start to the year in a Week 1 win over Giants in which he only caught 3-of-4 targets for 54 yards while only running 26 routes, Keelan Cole came back strong in Week 2's win over the Patriots. Hauling in 7-of-8 targets for 116 yards and a touchdown while running 40 routes, almost doubling his Week 2 total, Cole appears to be emerging as the Jaguars WR1. And although Donte Moncrief is leading the team in targets with 14, followed by Cole's 12 and Dede Westbrook's 11, Cole has accomplished more with his opportunities.
In fact, while Moncrief is the aforementioned target leader of the trio, he has the fewest amount of fantasy points. Moncrief is the WR59 with 10.8 points, while Westbrook is the WR30 with 18.8 points, leaving Cole as the most productive Jaguars wideout through two games. Cole is the WR22 with 23 points in standard scoring formats on his 7-116-1 stat line. If Cole continues to progress, which he should — Cole was the WR13 with 79.7 fantasy points in the from Weeks 9-to-17 in 2017 –he could develop into an every-week must-start fantasy option. After all, are we really waiting for Donte Moncrief to become a thing again? For me, Cole's greatest competition for targets is Westbrook. And while I am not knocking Westbrook's ability, Cole has shown us more upside in nearly the same amount of time since the start of last season.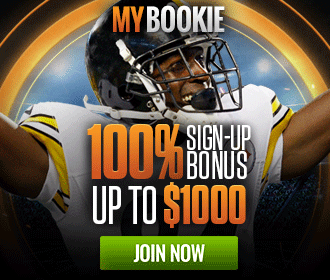 In a favorable matchup facing a Titans defense whose yielded the second most fantasy points to opposing wide receivers so far in 2018 at a 35.8 FPPG rate, Cole is in line for yet another big game on Sunday. Surrendering at least 106 yards and a touchdown to three different wide receivers in two games already this season– Will Fuller, DeAndre Hopkins and Kenny Stills each scored at least 17 fantasy points against them — Cole is snug in the WR3 tier for Week 3. However, due to his matchup, don't be shocked if he ultimately finishes as a WR2 or better.
[the_ad id="80759″][the_ad id="66090″]
Week 3 TE Fantasy Sleepers
Eric Ebron
ESPN Start-Percentage: 38.8
I can't believe I'm saying this but, I think it's finally time to trust Eric Ebron in fantasy football. Perhaps a change-of-scenery has done him some good since he left Detroit for Indianapolis this offseason. While Jack Doyle is the tight end-to-own from the Colts in between the 20s, Ebron is already shaping up to be a red zone favorite of Andrew Luck. Through two games, Doyle has a commanding lead in target-share between the duo. Ranking fourth amongst TEs with 15 targets, Doyle has drawn seven more opportunities than Ebron's nine targets, which ranks him 16th. And although Doyle is the TE16 in PPR scoring formats with 15 points, he is only the TE25 in standard scoring with six points on his nine receptions for 80 yards.
On the flipside, Ebron is the TE7 in PPR scoring formats with 26.7 fantasy points and the TE6 in standard with 19.7 points on his seven receptions for 77 yards and two TDs in 2018. It is clear that Ebron is doing more with his fewer opportunities. And if that doesn't make you like Ebron, maybe this will.
Remember when I said that Ebron is Luck's top red-zone target at tight end a paragraph above? I wasn't lying. While Doyle only has three red zone targets this season ranking him seventh with a 25 percent share, he doesn't have a single target in the end zone. On the other hand, Ebron is the top-ranked tight end with a 100 percent end zone target share percentage on three targets, converting two of them for scores.
Entering his upcoming matchup with the Eagles, Ebron may not have to cede targets to Doyle what-so-ever. Per reports, Doyle (hip) remained sidelined at Thursday's practice with a hip injury, which isn't a good sign for his Week 3 playing status. If Doyle is ultimately ruled out, it's all systems go for Ebron. However, even if Doyle plays, not only could he be limited with the hip, but Ebron has been effective while both are active. Regardless of Doyle's playing status, Ebron is a Week 3 fantasy starter.
Facing an Eagles defense that has been stingy versus the tight end in recent memory, I normally wouldn't direct anyone to start one against them. But Ebron's opportunity is too great to pass up. Plus, the Philadelphia defense allowed O.J. Howard to have a big game against them last week. Albeit most of his production came on one big 75-yard touchdown catch and run from Ryan Fitzpatrick, Howard still caught 3-of-4 targets for 96 yards and the before-mentioned score, finishing Week 2 as the TE5 with 18.6 points. Finding the end zone in back-to-back games, Ebron is a touchdown-dependent TE2 for Week 3. While he is better suited for standard scoring formats this week if Doyle plays, Ebron could be confidently started in PPR formats if he sits.
Will Dissly
ESPN Start-Percentage: 17.7
Will Dissy is trending toward a quality fantasy option at tight end on a weekly basis. And if he has another solid week, it would be safe to say he is a must-start moving forward. Through two games, the guy that no one has ever heard of before the season opener has hauled in 6-of-10 targets for 147 yards and a pair of TDs, garnering a red zone target in each game. As we stand right now, Dissly is the TE1 in standard scoring formats with 26.7 points and the TE3 in PPR with 32.7. I know what you're saying… WAKE ME UP!
Although Nick Vannett was slated as the TE1 for the Seahawks at the start of the year, his on-field usage is just as poor as his production, or lack thereof. While Vannett has a 63.3 percent and a 46.6 percent snap share percentage consecutively through the first two games of the season, Dissly has played in 69.4 percent and 75.9 percent of the snaps, which is not an anomaly. Dissly is very much a thing.
Entering his upcoming matchup facing a Cowboys defense that looks improved this season, their Achilles heel has been the tight end position, as per usual due to their lack of talent at safety, which is why they've been trying to trade for Earl Thomas — and still are — for the duration of the offseason. Coming off a game in which the Cowboys defense allowed Evan Engram to catch all seven of his targets for 77 yards and a TD, I'm comfortable starting the opportunity-dependent Dissly is all fantasy scoring formats in Week 3.
Two Week 3 Sleepers (In Case You're Desperate)
Latavius Murray
ESPN Start-Percentage: 3.5
Since Dalvin Cook sustained a hamstring injury in the overtime period of last week's tie with the Packers, his playing status for Week 3 remains in question. In fact, Cook has yet to practice this week, which means that unless he is on the practice field in the next two days, his playing status would go from questionable-to-doubtful. However, whether or not Cook is in the game, I believe Latavius Murray will be effective in his upcoming matchup against the Bills. Not only could Cook garner a limited workload this week — if he isn't practicing, the injury is worse off than what we originally expected — but I absolutely love the matchup for Murray.
Through two games, a horrendous Bills defense had given up at least 7.9 fantasy points to five different running backs on two teams — yes you are reading that right! And if you remove Alex Collins and his 7.9 points from the equation, four opposing running backs scored at least 9.2 fantasy points against them, including Melvin Gordon (24.6), Austin Ekeler (9.8), Buck Allen (9.2) and Kenneth Dixon (10.4).
In a game that could get out of hand early in Minnesota's favor, it wouldn't surprise me if the Vikings pulled Cook all together once it is deemed out of reach, similar to how the Bills' season opener unfolded against the Ravens. By halftime, Kenneth Dixon, Baltimore's then RB3, was handling the bulk of the second-half running back touches. After all, why risk further injury for Cook, who missed 12 games last season with a torn ACL and is already knicked up? Facing a Bills defense that surrendered the third most fantasy points to opposing RBs this season at a 30.0 FPPG rate — they have already given up six total touchdowns (two receiving) to the position — Murray is an opportunity-dependent Flex option in standard scoring formats for Week 3.
[the_ad id="79657″][the_ad id="79658″]
Geronimo Allison
ESPN Start-Percentage: 6.4
When the Packers moved on from Jordy Nelson this offseason, we were all wondering who would emerge as the Packers WR3. While Geronimo Allison was always the favorite, he wasn't a lock, especially since the Packers selected three wide receivers and 16 syllables — J'Mon Moore, Equanimeous St. Brown and Marquez Valdes-Scantling  — in April's NFL Draft. However, two games into the season, it looks like Allison has locked up the WR3 spot behind Davante Adams and Randall Cobb. And given the injury histories of Adams and Cobb, Allison could find himself in a greater role as the season grows older.
While Adams and Cobb have been productive contributors so far in 2018 — Adams is the WR10 with 27.2 points on a 13-152-2 stat line and Cobb is the WR21 with 23.2 points on his 13-172-1 line — Allison is quietly getting the job done as well. Catching 11-of-14 targets for 133 yards and a touchdown while playing in 77.7 percent of the team's offensive snaps, Allison is the WR27 with 19.3 fantasy points. The Packers have three of the top 30 most productive wide receivers in fantasy football in 2018 and haven't missed a beat without Nelson.
Although Allison's matchup isn't the greatest — the Redksins defense is only surrendering 13.5 FPPG to wide receivers — I still believe Allison will be effective. Not only have the Redksins barely played anyone yet — the Redskins shut down an anemic Cardinals passing attack in Week 1 and contained an Andrew Luck-led Colts aerial attack in Week 2 which could still be weeks away from returning to its old form — but Allison has the great Aaron Rodgers throwing him the football. Despite being hobbled and seemingly one-legged, Aaron Rodgers is still considered matchup-proof. Coming off consecutive games with at least 12.4 fantasy points in PPR scoring formats, Allison is an upside Flex option, whose value will peak in PPR scoring formats, in Week 3.
Other Articles You Might Enjoy:
Thank you for reading my Week 1 Fantasy Football Sleepers for 2018.
If you've enjoyed it, I will be writing this feature on a weekly basis for the duration of the 2018 season right here at Gridiron Experts! Want more of my content? Follow me on Twitter @therealnflguru and check out my @GridironExperts archive here. And before I forget, Mike Hauff and I debate fantasy football as well as other NFL news notes and nuggets on our show @Faceoff. You can follow us on Twitter, hear us on the Gridiron Experts Podcast Network, or watch us on Youtube. We are also available at most of the top podcast providers, including iTunes here.
[the_ad id="67766″]
[the_ad id="61410″]
Thanks for Reading
Anthony Cervino is a lifelong NFL enthusiast, especially of the Dallas Cowboys. He has been infatuated with the game since childhood and was introduced to fantasy football as a young teen. Back then, the league commissioner typed out the weekly newsletter and used the Daily News to tally scores. In a statistic-driven game of fantasy football, Anthony believes that sometimes you have to rely on that good ole gut instinct. Anthony resides in New Jersey where he lives with his wife, son and a pomeranian that is named Roman (after Tony Romo). When Anthony is not immersed in the NFL or fantasy football related activities, he enjoys bodybuilding and spending time with his family. Anthony is committed to giving you his best analysis and most accurate statistics to help you win championships. Don't hesitate to tweet Anthony @therealnflguru about anything NFL or fantasy-related topics. He will always respond in a timely fashion.